DevOps can provide many services that refer to automation and optimization practices that create a bridge between traditionally separated departments – dev team, QA, and operations team. The leading goal of the DevOps consulting service is to help companies to increase productivity, efficiency, and collaboration for greater performance in all spheres of their activity.
This is especially important for the IT industry because DevOps companies help to enhance the development process and ensure the fast release of products to end-users.
Why Do Businesses Need DevOps Service Providers?
DevOps is a cultural philosophy that promotes easy collaboration, and the elimination of all mundane and routine tasks.
Here are just some benefits DevOps consulting companies can offer:
Easier project management processes and faster problem resolution;
Fast and smooth lifecycle of product with constant delivery;
More productive teams, better communication, and collaboration;
Higher engagement and efficiency among employees as they are relieved from redundant tasks;
Cross-department expertise and deeper insights into products;
Faster time-to-market for any new product or feature;
Stable and effective infrastructure as well as a secure environment;
Focus on innovation instead of fixing bugs;
Opportunity to stand out from the competition due to all mentioned above.
The best DevOps consulting firms ensure improved agility, enhanced operations efficiency, growth of revenue, customer satisfaction, and strong competitiveness.
Nearshore DevOps vs In-House DevOps
Nearshoring is one of the outsourcing models, where a company looks for research and development teams in a nearby country. For example, a business from the EU can opt for DevOps and Agile consulting services in Ukraine to cut costs.
On the other part of the spectrum is hiring an in-house team. There are pros and cons to both of these options, let's start with the in-house hiring.
Pros of an In-House DevOps:
You can find full-time employees that fit in your company and works exclusively for it;
You are in full control of their work;
It is easy to communicate and collaborate when everyone is in the same office;
You get a homemade product.
Cons of an In-House DevOps:
High costs of hiring, employee benefits, taxes, and full-time employment in general (office space, hardware, and software);
Shortage of talent on the local market, there might not be experts available;
It is time-consuming to find the right fit and onboard them;
It is much harder to scale up or down;
You might not have enough expertise to find a suitable team as it requires a solid grasp of technology;
If you do not need constant help, you'll have to let specialists go.
It makes sense to choose in-house employment instead of outsourcing services DevOps teams only when you have time, money, and resources to invest in it.
Pros of Nearshoring DevOps:
Easier recruitment due to more available talent and cooperation with a local DevOps agency that can do it almost in no time;
You save costs on recruitment, onboarding, and employee-related things. You also cut costs due to economic differences in countries. For example, salary rates in Ukraine are significantly lower than in the EU countries, which makes nearshoring there even more beneficial;
It offers access to tech expertise that otherwise might not be available or you cannot afford in your country;
You get to work with specialists that have all the necessary certifications, work according to the best practices, and stay on top of the industry;
It is easy to scale up and down when the project grows or ends.
Nearshoring offers little time differences and cultural compatibility compared to outsourcing to distant regions.
Cons:
Possible time differences;
Need for advanced security tools;
Possible language barrier.
It makes sense to look for a nearshoring DevOps consultant agency when you want to save costs, get fast results, and have an experienced and often preassembled team.
5 tips for finding DevOps companies in Ukraine
DevOps Ukraine is a market in high demand. It is a perfect nearshoring destination for Europe as well. Local professionals have similar business ethics and culture. They have a good command of English, and Ukraine has a well-developed IT infrastructure.
If you are interested in Ukrainian DevOps teams, here are 5 tips on finding the right vendor for you.
1. Set the Needs and KPIs you are looking for
First of all, one needs to formulate the goals. It can be anything from improved scalability, optimized cost, and 24/7 support to infrastructure migration and utilization of Big Data for business operations.
2. Create a List of Candidates
One can ask for recommendations, look at award-winning firms, or search online. Look for the DevOps distributed teams that fit your needs formulated previously. Consider their experience in the market, the qualifications of the team, and the size of it.
3. Explore Portfolios
Now it is time to deep dive into case studies and successful projects of the candidates. If they worked in your industry before, it is a plus. If they released similar projects, it is even better. One may look into testimonials as well as platforms like Clutch or GoodFirms.
4. Ask About Services
When you have a shortlist, it is time to communicate directly and look at what services do they offer. Ask about the tech stack the team is experienced with. For example, if you need an AWS solution, it is better to look for specialists certified to work with AWS.
5. Evaluate the Expertise
When communicating directly, analyze the qualification of the team regarding the following criteria: work with different public and private cloud solutions, IaC services, automation and orchestration experience, CI/CD expertise, as well as security.
If a DevOps agency fits all your needs and has wide experience in the field, it is a match.
Signs of a Perfect DevOps Service Providers
To create the shortlist and settle the agreement with the perfect team, look for these signs in an agency:
It is a well-established firm with a great track record and multiple long-term and returning customers;
It has transparent cooperation policies and clear pricing;
It has experience with international partners, preferable in your industry;
It has all the necessary certifications to work with the tech stack you are looking for;
Communicate with them to evaluate cultural fit and similar values;
A perfect agency is on the top of the industry and is knowledgeable of best practices and innovative technologies
15 Top DevOps Companies in Ukraine
1. IT Svit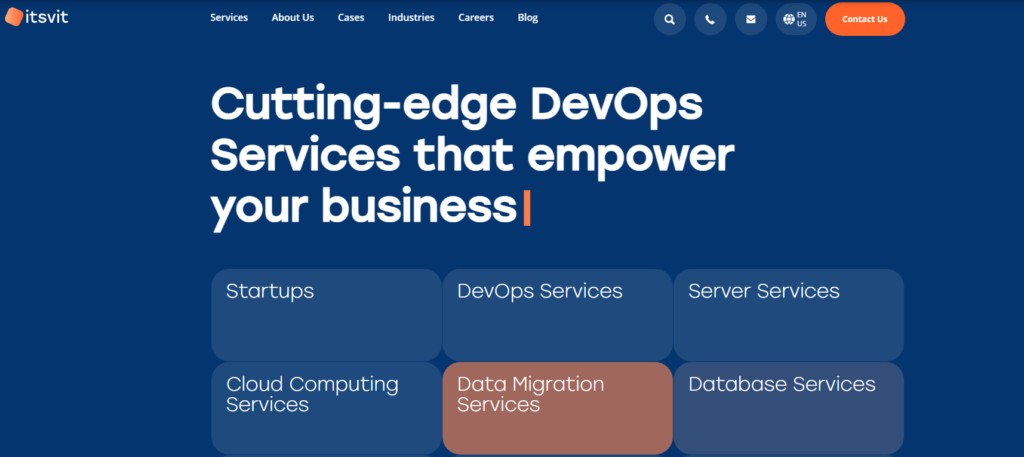 It is an experienced company that has been offering high-quality services since 2005. It is based in Kharkiv and offers services in DevOps, Big Data, web development, and end-to-end solutions. IT Svit has a team of 60+ experts that have already successfully finished more than 800 projects for businesses of all sizes. The team also is quite knowledgeable in cloud transition specifically with AWS, Azure, and GCP.
2. Core Q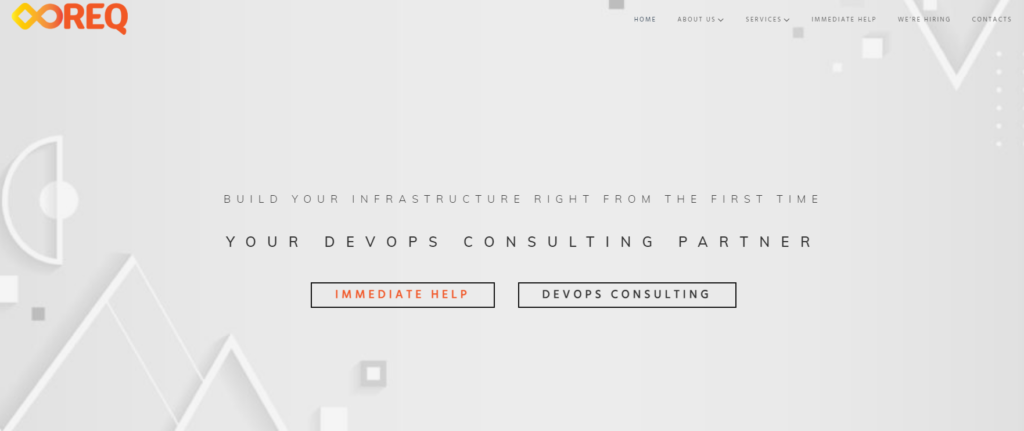 Core Q is a member of the AWS Partner Network. This firm is located in Irpin and delivers DevOps consulting for international and local partners. Among the services it offers are AWS migrations, AWS DevOps projects, and deployment of AWS services. It has an agile approach and a data-based strategy. Among their clients are Zalando SE and AutoCarma.
3. Greg Solutions

Besides excellent DevOps services, Greg Solutions is also expert at Blockchain technology. It prides itself on a high level of automation provided for customers (up to 85% according to them), which significantly increases productivity. The team offers DevOps and Cloud engineering as well as custom software development to international partners.
4. SoftEthica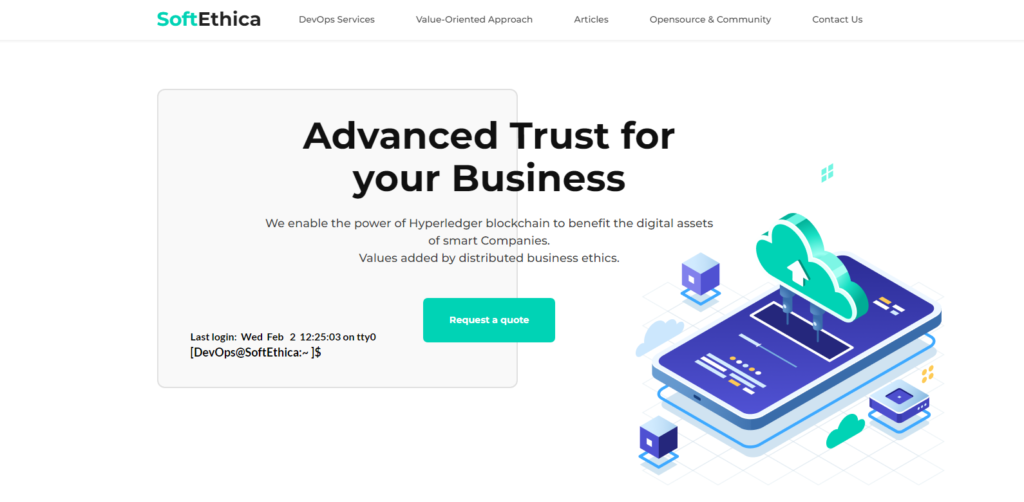 SoftEthica is an innovative vendor located in Dnipro. It specializes in Cloud and DevOps services, as well as AI. Among the projects the team is ready to take on are native cloud applications development, cloud migration and modernization, information security, and CI/CD.
5. Django Starts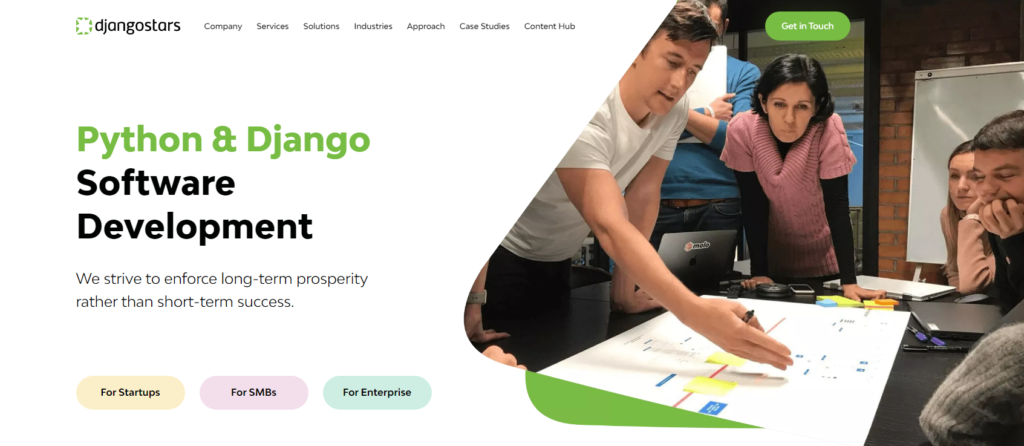 Django Stars was established in 2008 and has built a strong presence in the market of DevOps outsourcing. It is headquartered in Kyiv and delivers such services as automated infrastructure provisioning, CI/CD pipelines, data migration, and deployment process automation. It has experience in partnering with businesses in Healthcare, Finance, Banking, Hospitality & Leisure, and Transportation. Among its customers, there are MOLO Finance, MoneyPark, and Kaspersky.
6. Software Development Hub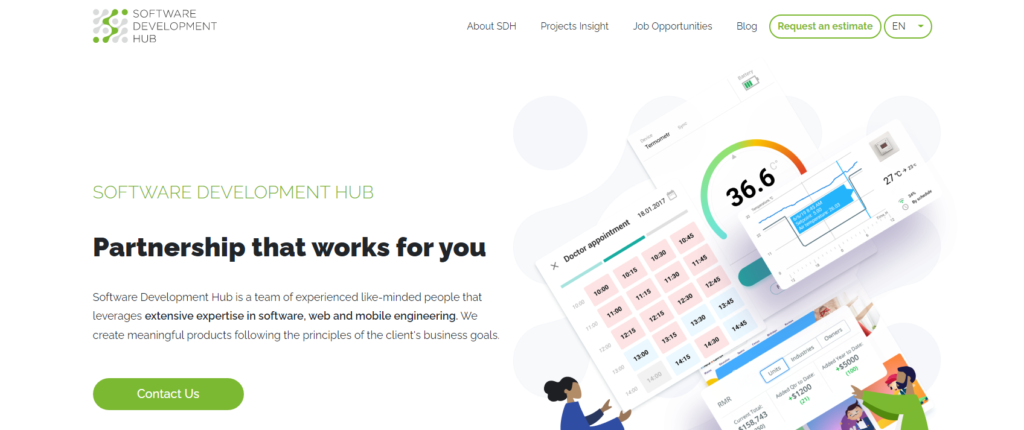 It is an amazing software development firm based in Kharkiv. It was founded in 2014 and has completed a multitude of projects in the terrain of in-depth business analysis, architecture development, DevOps, web and mobile app development, IoT, and implementation of optimization tools. The industry expertise of this firm covers Digital Healthcare, e-Accounting, Logistics, and SME software.
7. KR. Laboratories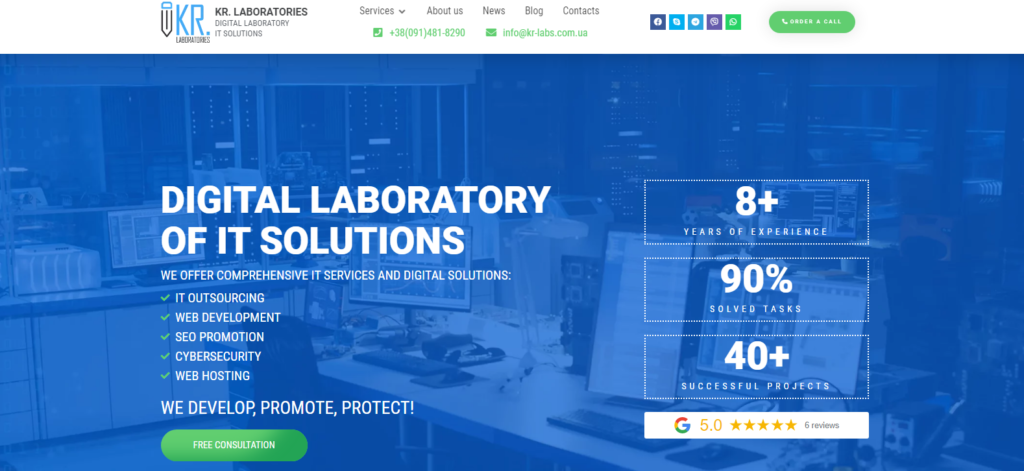 This Kyiv-based agency delivers excellent full-cycle services, from web development and SEO to cybersecurity and IT consulting. The team has expertise in cloud computing, DevOps, web technologies, and SEO/SMM. Among the partners of KR. Laboratories, there are Monobank, LinkedIn, Lenovo, and Amazon Web Services.
8. SDD Technology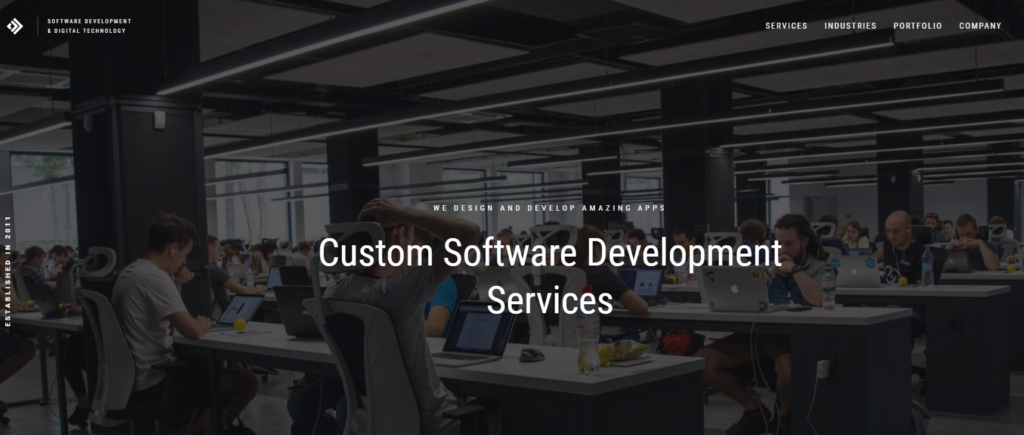 This is a digital transformation company established in 2011. It is headquartered in Kyiv and offers a wide range of services, from the web and mobile application development to business analysis. The team is also experienced in DevOps, Quality Assurance & Testing, and eCommerce custom development. SDD Technology has experience in such industries as Logistics & Transportation, Sport & Fitness, Real Estate & Construction, eCommerce & Retail, Banking & Finance, and Travel & Hospitality. Here are some of its released projects: CTfix, X-Logistics, and WeDiscover.9. Everlink
9. Everlink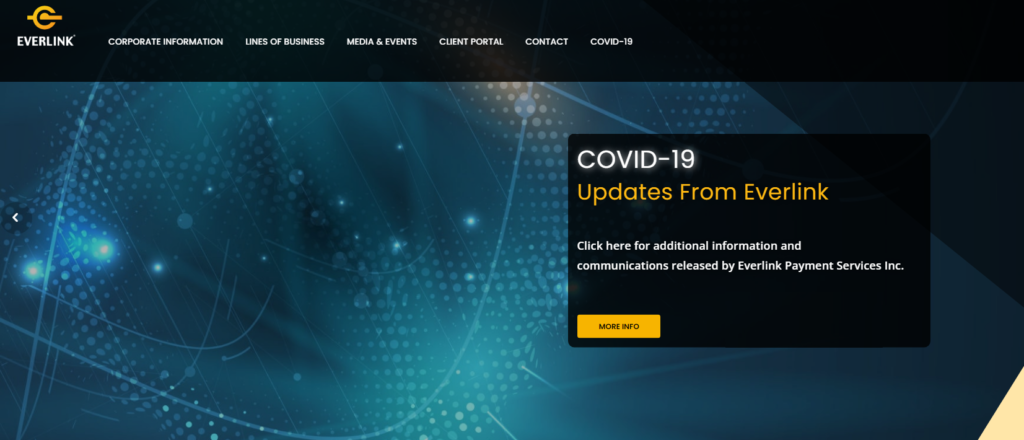 This firm was established in 2008 in Lviv and has a lot of experience in delivering custom software development solutions to international partners. It has 5 stars on GoodFirms and long-standing relationships with many partners. Among the services Everlink offers, there are IoT, custom software development, provision of dedicated teams, QA, architecture consulting, DevOps, etc. The firm has worked in such industries as Agriculture, Smart Building, Healthcare, and Smart Home.
10. SEEDIUM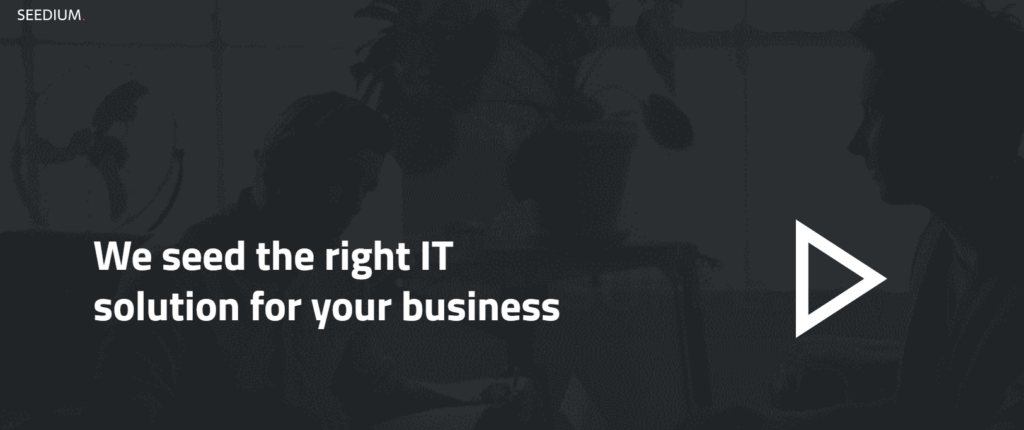 Although this agency was established in 2017, it has already gained a lot of recognition in the industry. It has a 5-star rating on GoodFirms and is a member of Clutch Ukrainian Leading Software Development Companies. The team has great expertise when it comes to DevOps, web and mobile app development, UI/UX, and progressive web apps. Some of the excellent projects the team released are HerHeadquarters, Welcome Renovation, and SportStars.
11. Corewide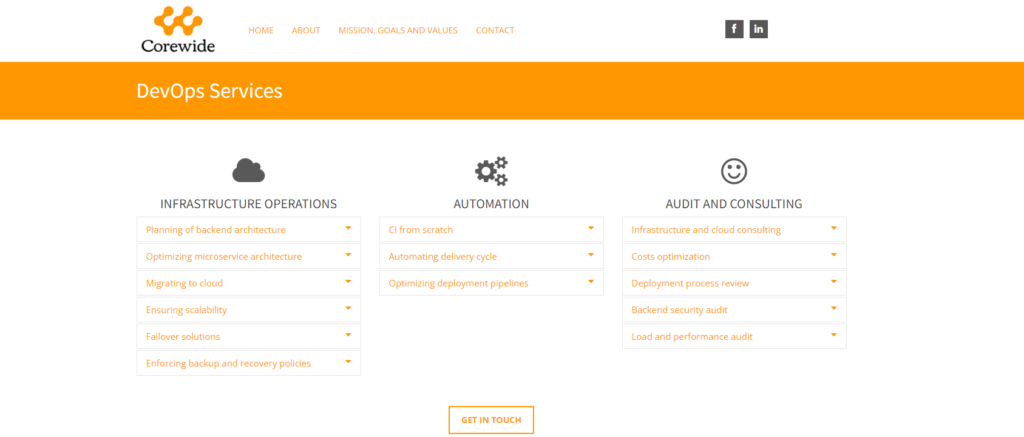 This is a Kyiv-based agency dedicated solely to DevOps. It was founded in 2015 and has already released more than 500 projects. The team works with international partners on automation, cloud services, infrastructure optimization, and the improvement of cybersecurity. It offers amazing audit and consulting services as well.
12. Wise Vision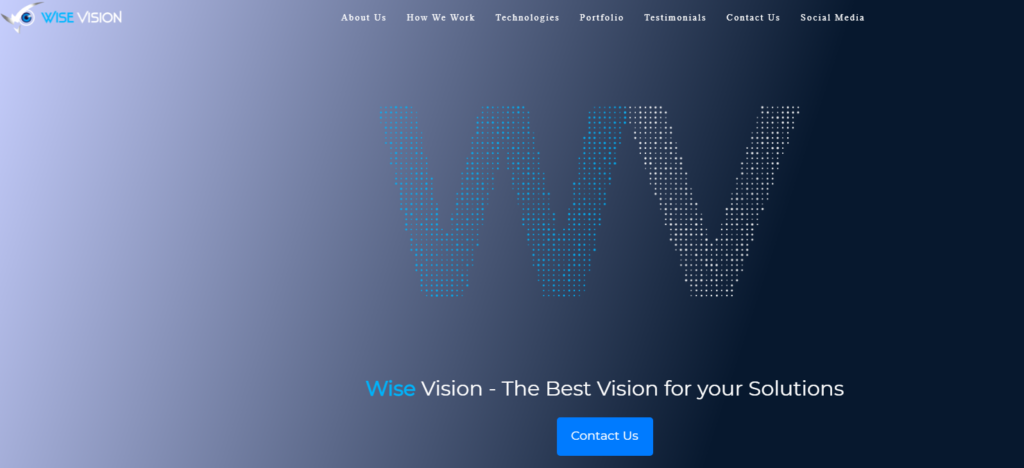 It is a small team of 20 experts that delivers outstanding services for local and international businesses. The agency is known for building custom product solutions, DevOps, web development and design (UI/UX), and Blockchain technology. Its portfolio has such projects as SmartBooking, Denefit, and PersonalHub.
13. Thinksoft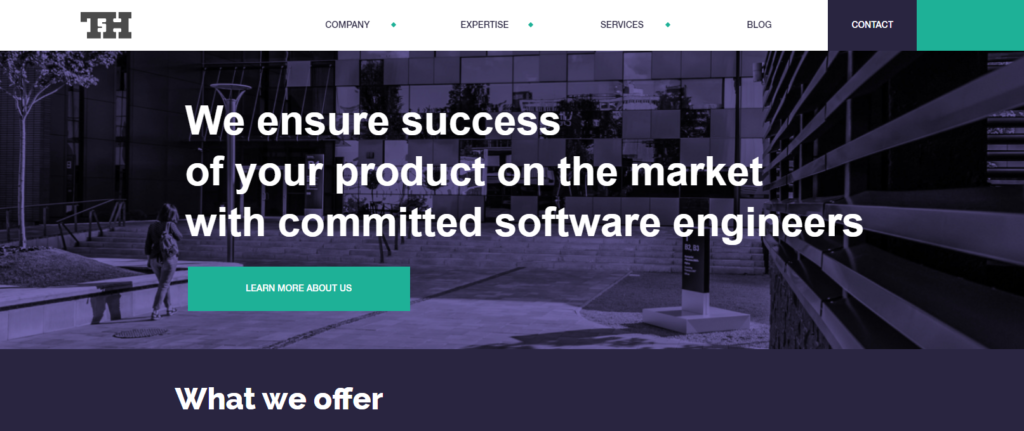 Thinksoft is a great software development partner with a 5-star rating on GoodFirms. It offers development services, engineering services, and consulting as well. The team's key expertise includes AI, Data Science and Data Analysis, Machine Learning, and IoT. The industry expertise covers FinTech, eLearning, eCommerce, Agriculture, and eSecurity.
14. Astarios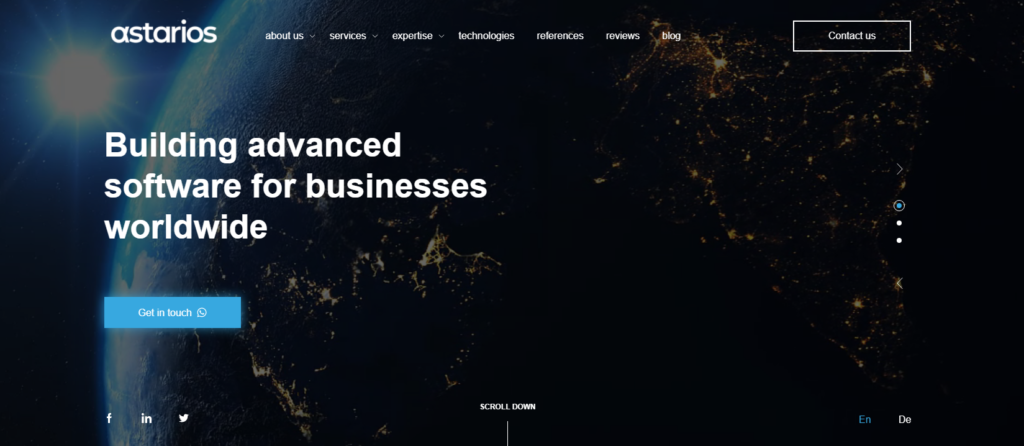 Astarios specializes in product engineering and custom software development. Among its services, there are web and mobile applications, IoT solutions, SaaS solutions, and DevOps. It has 5 stars on GoodFirms and an amazing portfolio with such projects as Hallo Welt!, FinGuide, Aleacta, and Sutre.
15. InTech Partner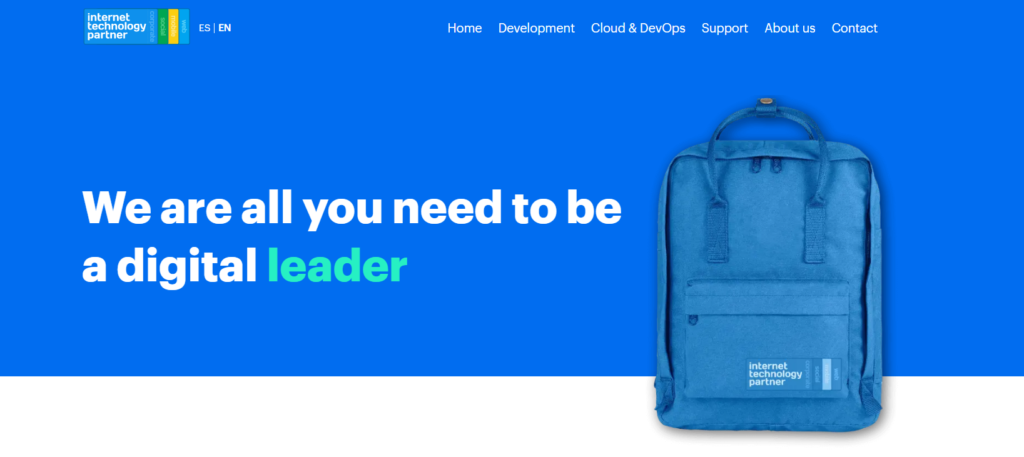 It is a Kyiv-based team that delivers complex IT projects and strategic IT outsourcing to companies all over the world. InTech Partners are also knowledgeable in SAP solutions, Microsoft solutions including Azure, MFSM, business applications, and DevOps.
If you are looking for IT services, such as DevOps the right decision will be to choose Ukraine!