Kubernetes is also sometimes called K8s is an open-source cloud infrastructure orchestration platform. It was originally developed by Google and released in 2014.
It is a container platform that allows full container-based infrastructure. Nowadays it is the leading technology of this kind. If you look to Statista, 50% of organizations have already adopted it by the year 2021.
Here are some other impressive stats that illustrate the popularity of Kubernetes consulting services and the demand for Kubernetes developers worldwide:
Kubernetes consulting and implementation allows for building highly-responsive distributed systems. Nowadays it is almost an industry standard when it comes to cloud infrastructure.
It also spends up development and automates deployments and upgrades. Kubernetes professional services are central for native cloud computing and will remain so in the future as the technology evolves.
Signs of Perfect Kubernetes Consulting Companies
The question many businesses face when implementing or developing cloud infrastructure is how to choose the best vendor out of many Kubernetes partners out there. Here are the factors to consider:
Experience in the fiel.

How long do they provide such consultancy? How many projects has the company completed?

Reputation and reviews.

Look into what former clients have to say about a particular Kubernetes consultant.

Industry expertise.

Has this agency worked in your industry? Does it have relevant experience?

Certifications and qualifications.

If a vendor has official certifications of partnerships with cloud providers (Amazon. Google, Microsoft) it means it follows the best practices and delivers high-quality solutions.

Pricing and transparency.

This is important for any type of outsourcing, whether you are looking for custom Magento development services or Salesforce consulting services.
Kubernetes Ukraine: The Main Benefits
Ukraine is one of the most popular outsourcing destinations when it comes to IT services. You can easily find a Kubernetes engineer or consultant here and receive high-quality results. Why is this destination so profitable and why do many international businesses look for the top software development companies in Ukraine?
Here are the main reasons:
Ukraine has significantly lower rates compared to the EU, the US, and the UK. One can get high-quality help for a fraction of a budget here.
It is located in Europe in GMT+2, which makes it perfect for the EU partners in terms of easy communication.
There is a great talent pool to chose from, more than 200,000 IT professionals recognized for their expertise worldwide.
Ukraine has a developed IT infrastructure with many R&D centers and offices of such giants as Microsoft and Samsung.
Also, as a European country, Ukraine has similar business ethics and ways of cooperation. Local IT experts have a good command of English and experience in international partnerships.
15 Kubernetes Provider Companies to Hire in Ukraine
1. Shalb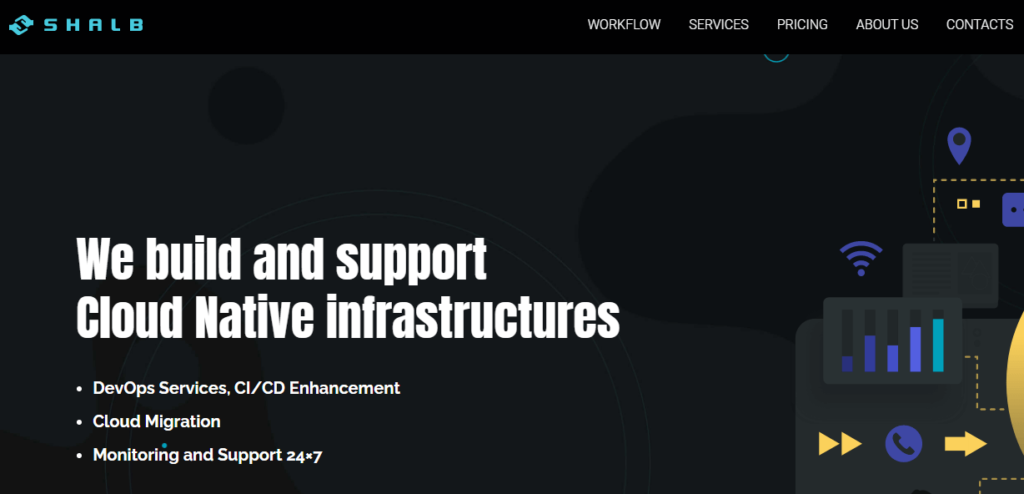 Shalb is an outstanding DevOps-as-a-Service company that also specialized in cloud computing. The Kyiv-based team offers managed Kubernetes services for both local and international providers. It also delivers SRE, DevOps, and System Architect services. The agency was founded in 2002 and has plenty of experience in the industry. It works with certified Kubernetes cloud providers, such as AmazonEKS, Google Kubernetes Engine, Azure Kubernetes Service, Digital Ocean, Rancher, and OpenShift.
2. Dedicatted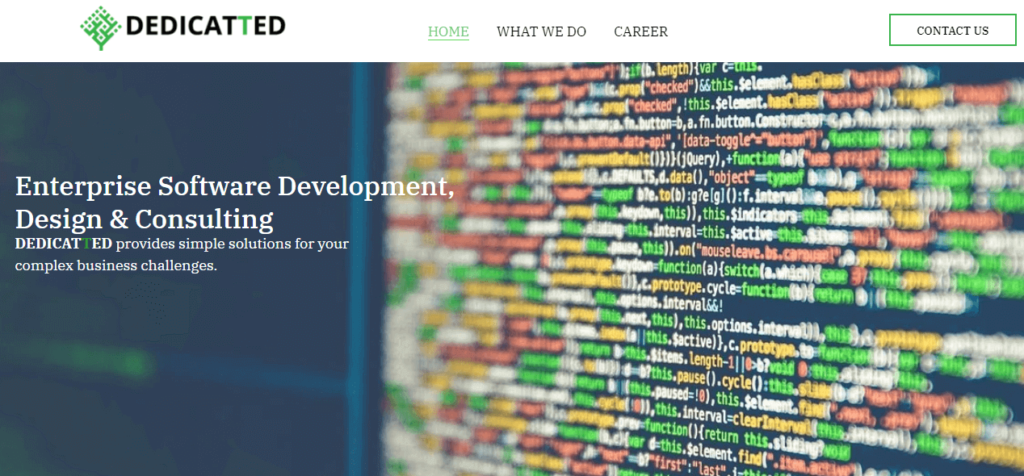 This is a relatively small yet experienced agency with two offices – in Lviv and Kyiv. The team excels in cloud engineering, managing cloud infrastructure, DevOps, CI/CD, and advanced optimization and automation features. From migration to cloud services to the deployment of custom Kubernetes infrastructure, Dedicatted can do it all. Among their clients, there are Forbes, Rhytmic Rebellion, Distributed Visions, and Google Cloud.
3. IT Svit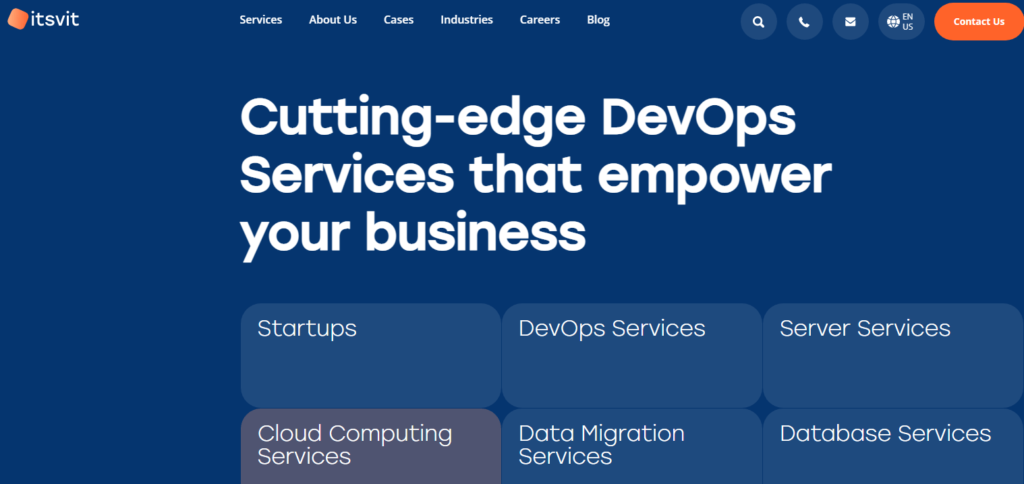 IT Svit is a Kharkiv-based managed service provider with a lot of experience (it was founded in 2005). It works with partners of all sizes and delivers cloud transitions, DevOps, Big Data, Machine Learning, development of AI-powered systems, custom Kubernetes infrastructure, QA, and testing. The team is also knowledgeable in UI/UX and web design. The agency has already completed more than 600 DevOps and cloud migration projects, as well as infrastructure design and implementation. IT Svit works with AWS, Azure, GCP, Kubernetes, and Docker.
4. Spaceport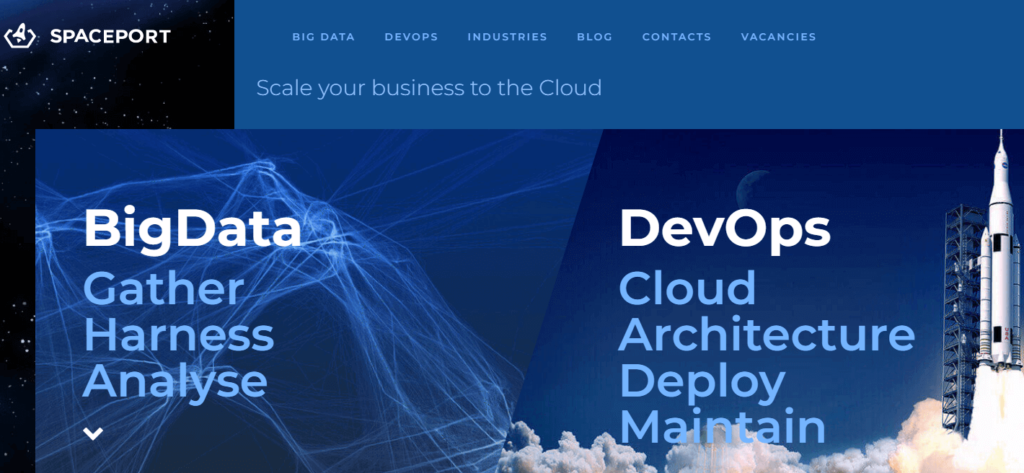 Spaceport offers full-cycle software development services. The main areas of expertise of this agency are DevOps, Big Data, Data Science, web development and design, QA, testing, and automation. The team also has expertise in IoT solutions, CI/CD, analytics, and cloud solutions, including infrastructure architecture and management. As for cloud platforms, Spaceport works primarily with AWS and GCP.
5. DevHired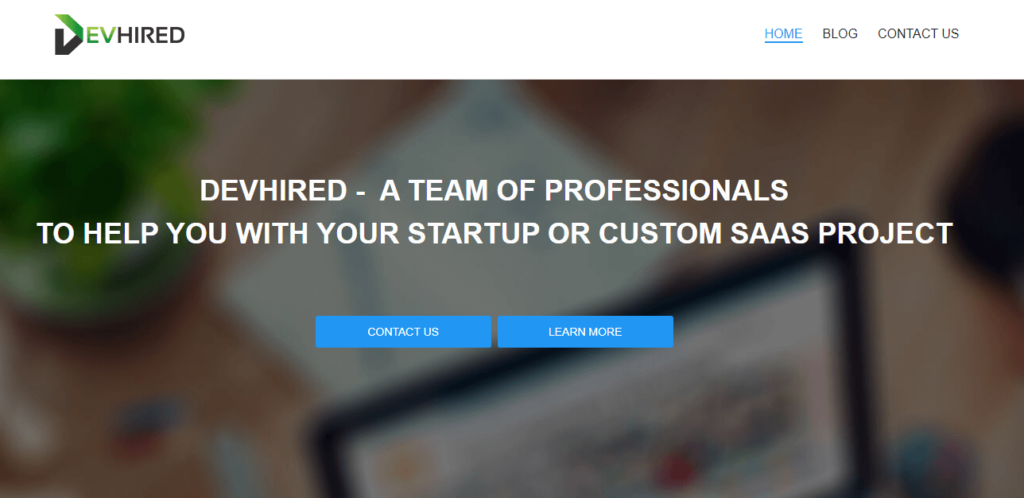 This is an excellent service provider with headquarters in Mykolayiv and a sales office in Brandenburg (Germany). It was recognized among top Ukrainian service providers in 2019 by Clutch and remains a reputable agency with a high level of expertise. It has been delivering outstanding results since 2011. The team usually works with startups and delivers SaaS projects. Some of its clients are QuickSilk, MPU Akademie, and Furniture Leasing.
6. Enkonix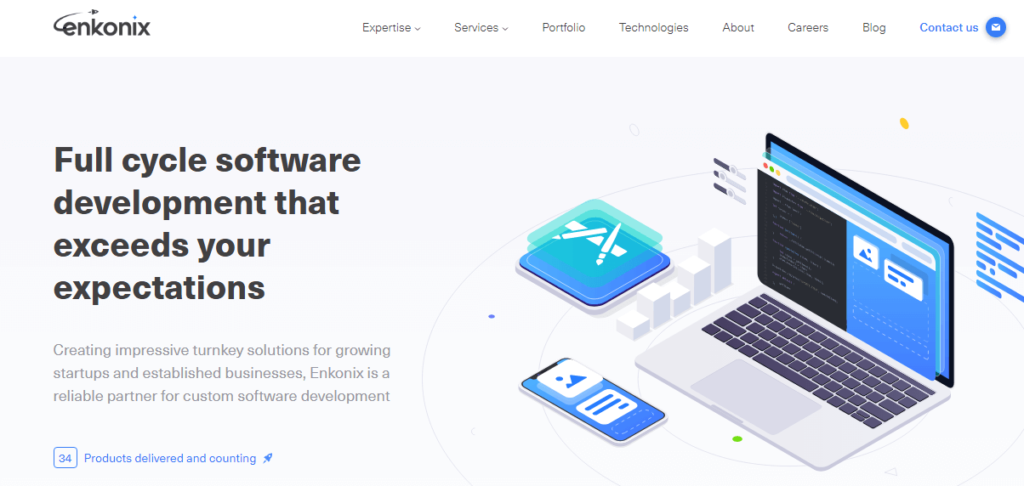 Enkonix is a custom software development firm with several offices worldwide, including one in Kyiv. It was established in 2016 and has acquired an outstanding reputation in the industry for expertise and quality of services. The key competencies of the team include UI/UX, web design and development, mobile app development, IoT, QA, AR, Blockchain, cloud technologies, Machine Learning, and Database scaling. The firm's portfolio has such interesting projects as Heleot, WikiTheory, Augmented Review, and Grocery Giant.
7. Dysnix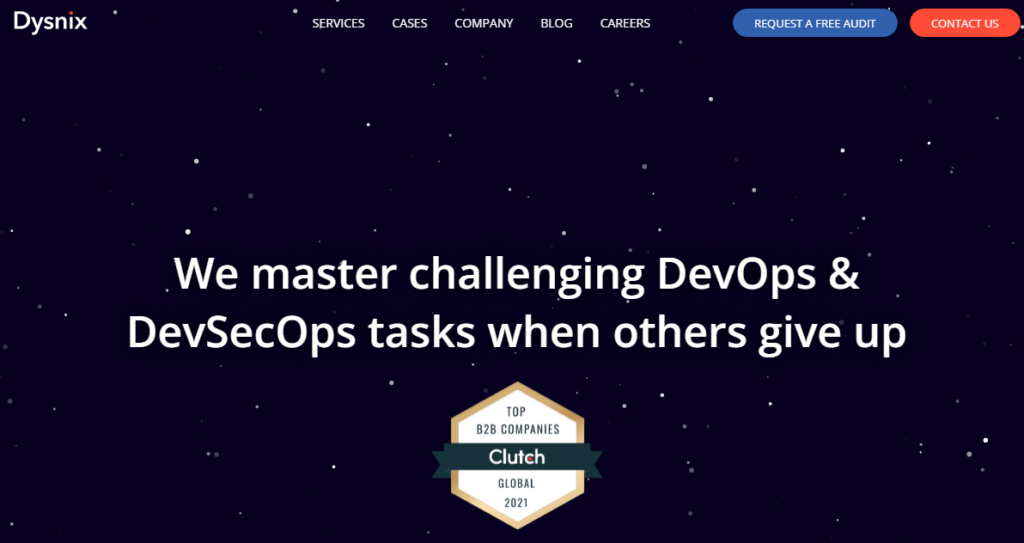 Dysnix is a full-cycle DevOps and DevSecOps agency with core Kubernetes expertise. Since 2016, the company has completed more than 30 projects with this particular technology and has acquired the necessary certifications. The headquarters is in Kharkiv. Other key competencies of the team cover digital transformation. CI/CD, cloud infrastructure development, regression analysis, Blockchain, Big Data, and CTO consulting.
8. Future Processing Ukraine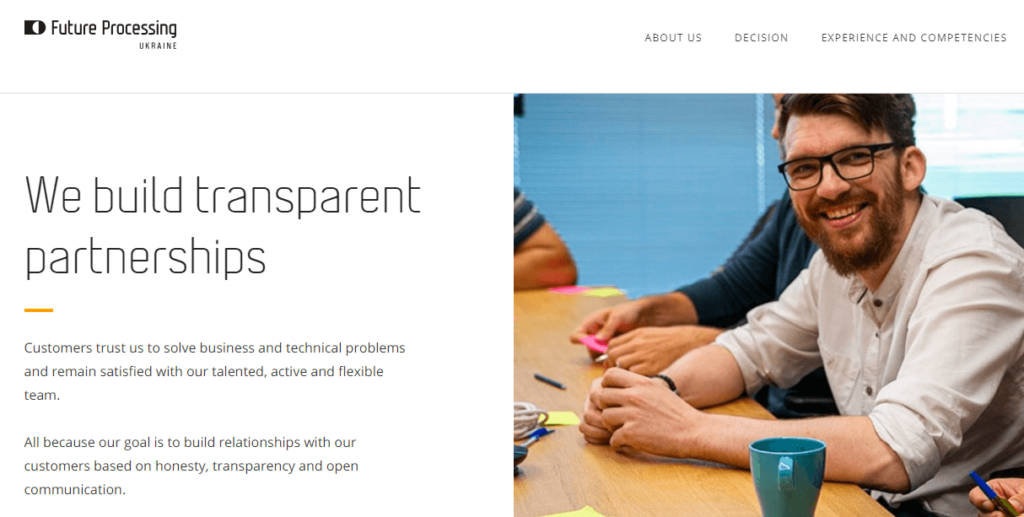 This agency is based in Ternopil and offers high-level custom software development and optimization solutions. It is a subsidiary company of Future Processing headquartered in Poland. It is a widely-recognized company in the industry with rewards from Clutch and official Microsoft partnership. The Kyiv-based team is highly-skilled and experienced in digital transformation, business analysis, cloud engineering, development and deployment of cloud architecture, and Data Science.
9. Alpacked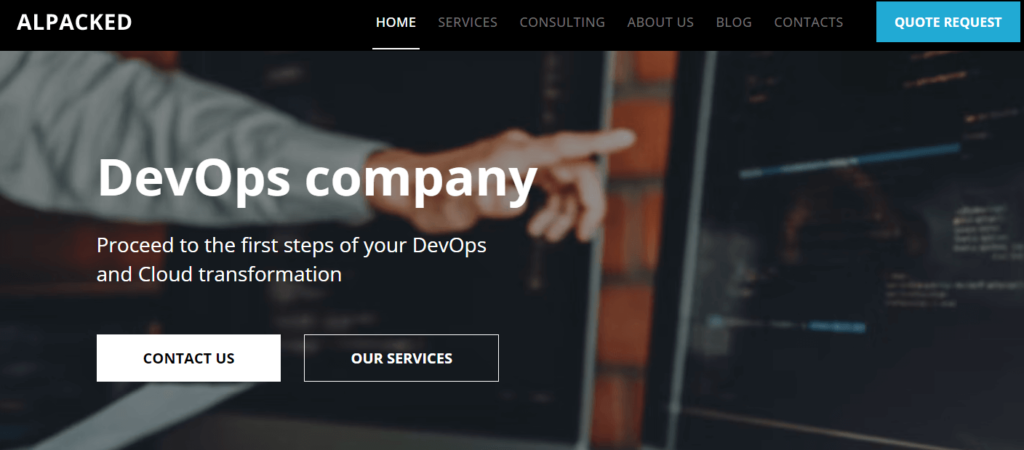 This is a Kyiv-based DevOps company with a focus on digital transformation and cloud services. It offers end-to-end assistance, from consulting, development, and up to release. Among the core competencies of the team, there are DevOps engineering and consulting, infrastructure-as-a-code automation, serverless architecture, CI/CD, and dockerization and container orchestration. The agency works with AWS, Azure, GCP, and Digital Ocean. Alisa, Credit Karma, and ByteStand are some of its customers.
10. Diya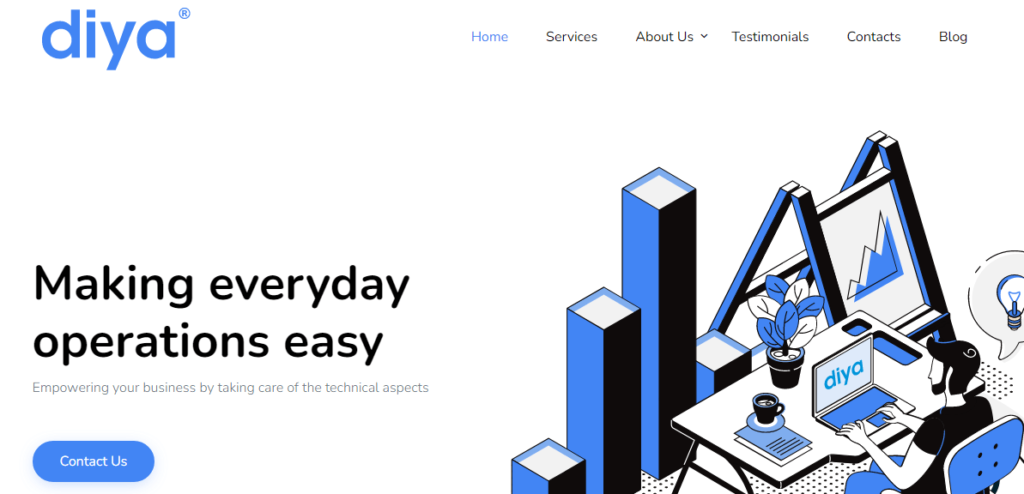 Diya is a certified and experienced vendor of full-service IT solutions from Zhytomyr. It was established in 2015 but already was named one of the top IT managed services providers in Ukraine by Clutch. Diya is an official partner of Digital Ocean, Microsoft, and Intercom. The team offers cloud consulting, development, and support among other services. It primarily works with small and medium-sized businesses in such industries as Business Services, IT, Non-profit organizations, eCommerce, and Media.
11. Triangu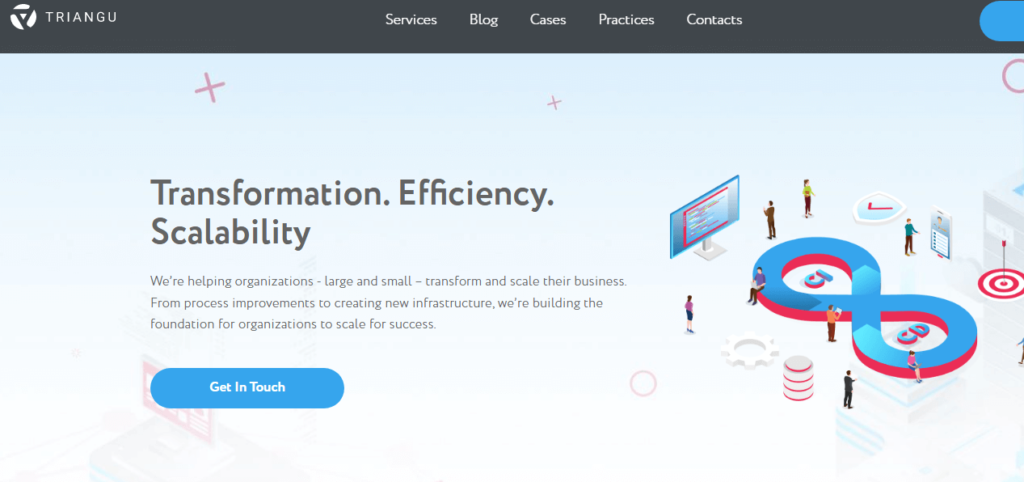 Triangu is an outstanding cloud consulting company with offices in Kyiv and Chicago. It focuses on DevOps and cloud infrastructure design and development according to customers' requirements. The team also delivers managed services and integration with such technologies as AWS and Atlassian. The industry expertise covers Telecommunications, IoT, and FinTech.
12. AM-BITS LLC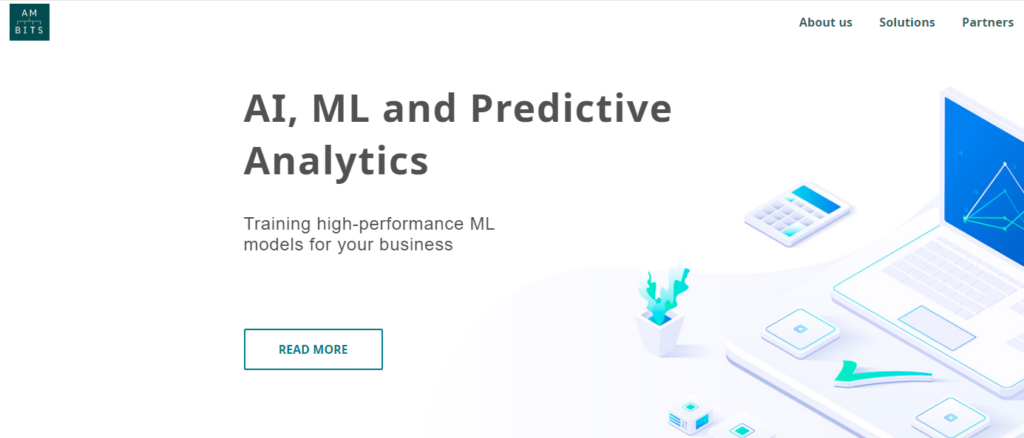 It is an experienced and trusted vendor of infrastructure solutions and data systems for businesses of all sizes. The team is competent in Big Data, cloud computing, Machine Learning, IoT, AL/ML and predictive analytics, and infrastructure optimization (data storage, architecture, network solutions). As for the industries, this agency worked in Financial Services, Manufacturing, Media, and IT.
13. Radency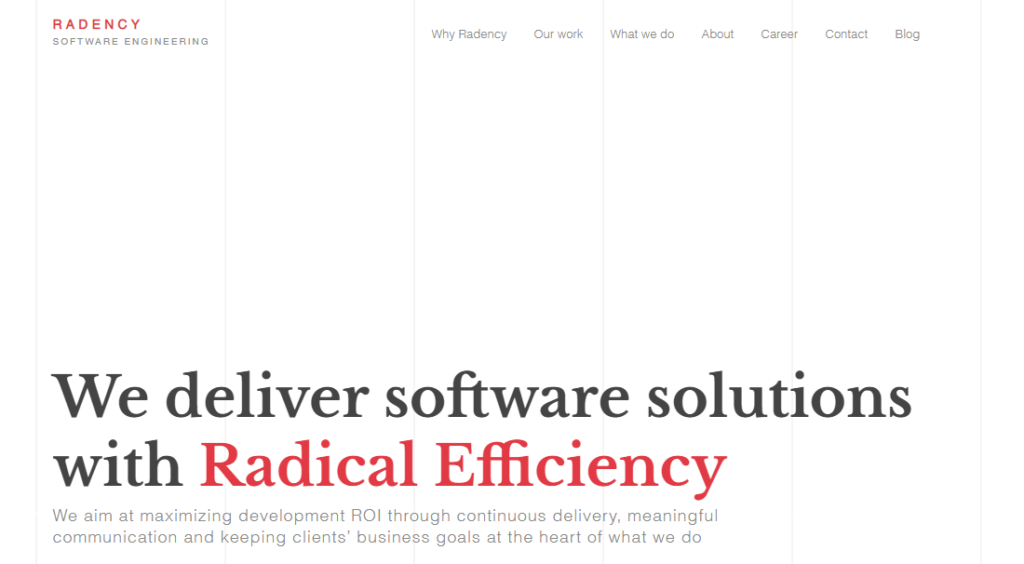 Radency is a Lviv-based software development company that delivers high-quality full-cycle solutions. The team offers also staff augmentation and team extension options. The agency has partnered with businesses in many industries, including Advertising & Marketing, Education, Arts & Entertainment, Financial Services, IT, and Real Estate. Among its customers, there are RevOps, Weat, and Renault Ukraine.
14. InVerita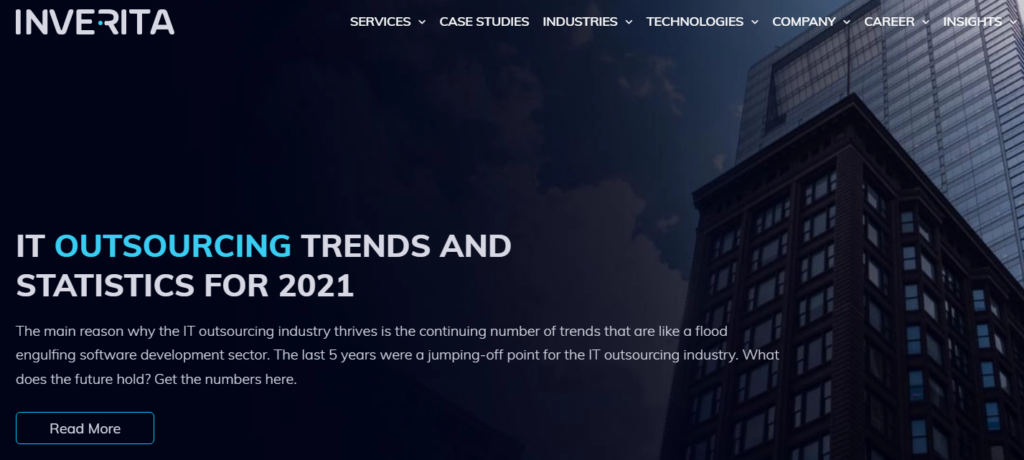 This is an excellent custom software company with offices in Kyiv and Chicago. It was founded in 2015 and has established a strong reputation when it comes to Kubernetes. It works with businesses of all sizes to deliver solutions in web and mobile development, IoT, QA, cloud engineering, and DevOps. As for industries, InVerita partnered with companies in FinTech, Logistics, and eCommerce.
15. Abto Software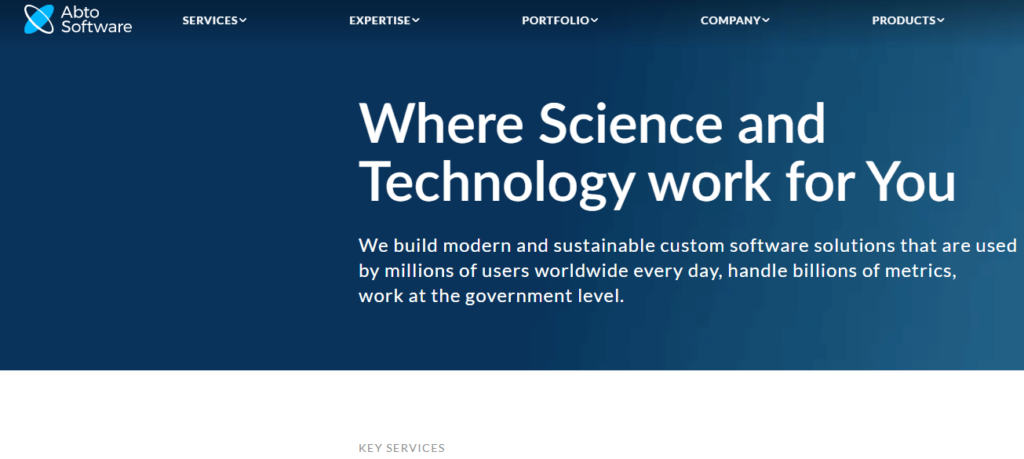 It is another outstanding full-cycle custom software development company from Lviv. It was launched in 2007 and has a lot of experience, especially when it comes to cloud computing, Blockchain, AI, and ERP. Abto Software is a certified Microsoft partner with raving reviews on both Clutch and GoodFirms. The team offers digital transformation, enterprise-sized custom solutions, and excellent consultancy.
If you are ready to power up your business, contact the best Kubernetes consulting services in Ukraine today!