This article will revise the main Big Data trends and future development perspectives. We will take a look at consulting services in Ukraine and find out how to choose the right expert for your company.
What Is Big Data?
Big data is a term that refers to a huge array of different structured and unstructured information, as well as methods of processing and analysis.
Big Data is determined by three characteristics, the so-called "three V":
Volume – physical volume;
Velocity – high speed of data recovery, which requires fast processing;
Variety – a variety of data formats.
In other words, analysts turn a flood of all kinds of data about the habits of using telecom services into useful information and insights.
Why Half Of The Companies Applying Business Process Outsource Big Data More And More?
Reduce the costs
Working with data analytics is necessary but going to cost you. To reduce the mandatory expenses, companies decide to hire big data consultants outside of the company. Choosing to outsource in Ukraine, where the cost of living is lower than in other European countries, is a smart decision.
Big data consulting companies are masters of their craft. Their main priority is to make everything work in the most cost-efficient way.
Increase resilience
When you have a big data engineer consultant by your side, you can focus on other important issues and can be sure that everything is going to be okay.
Bigger capacity and more possibilities
Offshore development teams widen your point of view on various problems. Big data services companies have a bunch of experience and provide their clients with fast solutions. They open your company to new possibilities.
The diverse pool of experts
The predictions are that in 2025 the market size of Big Data analytics will grow by 30%, as per Statista. It will require bigger expertise and an amount of big data engineers.
Big data analytics revenue in 2019 and 2025 worldwide (in billion U.S. dollars)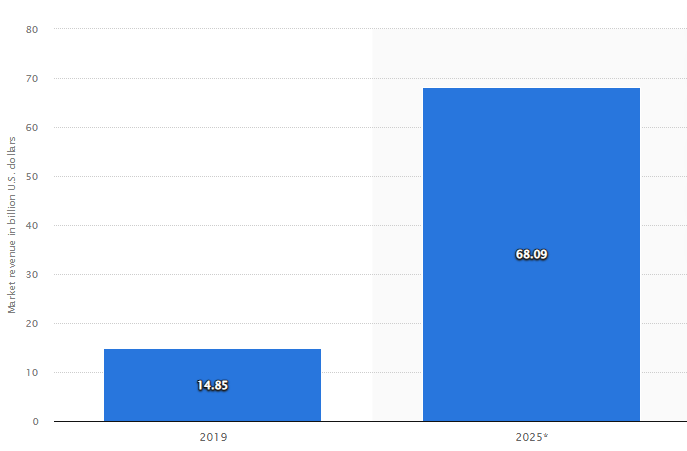 Source: Statista
Big Data Consulting Services In Ukraine: Five Trends In To Look Out For
Investments in the IT industry
The investments in the IT industry have increased by 600 million dollars, which is a sign of the rapid development of an industry. The Soros Fund Management, Horizon Capital, IVP, and Dragon Capital are the main investors.
A growing amount of specialists
20 000 engineers graduate from Ukrainian universities. However, there are even bigger amount of specialists due to self-education.
Competitive rates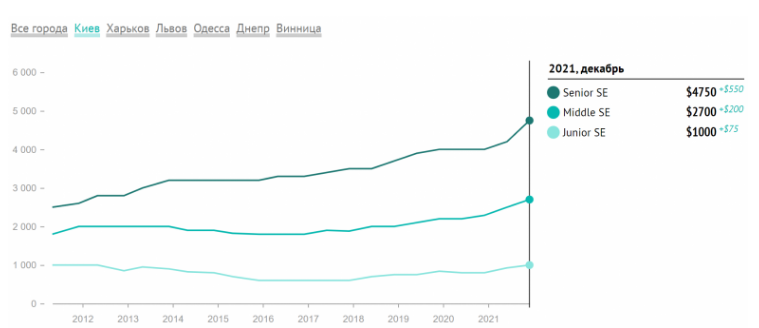 Source: Habr
An average rate of a Ukrainian specialist is lower than a rate of an American developer or a developer in other Western European countries.
Convenient business environment
During the last decade Ukrainian government, specifically the Ministry of Digital Transformation, enacts various laws to ease the work with international companies. They show their support to the software outsourcing industry companies and set corporate tax at 5%.
Great level of English and working mentality

Source: Habr
Each year the level of English of Ukrainian specialists is growing. The workers constantly focus on developing their "language" skills. They work for reputation and try to maintain long-lasting relationships with their clients.
What Services Does Big Data Consulting Expert Provide?
Companies choose Big Data consulting services to minimize costs and grow their business. The same reasons why companies pick services of white label service providers. Choosing proper Big Data consulting firms is a tedious but rewarding process. Before starting the process of selection you should pay attention to some things:
Location. Pay attention to the country's laws and regulations, the pool of specialists, and average salaries.
Data ecosystem. Big data developer consulting companies should hold a huge stack of skills. They should know programming languages, such as Python and Java; have a high level of work with Apache Spark and Hadoop ecosystem; proficient in Big Data tools, such as Hive, Athena, RedShift; SQL/NoSQL databases, and more.
Portfolio and successful cases. Always pay attention to the feedback and the company's experience in your field.
Level of protection. The Big Data services consulting company that invests in security values its clients.
The Future Of Big Data Consulting Services
The future of Big Data is certain. There are 2,5 quintillion bytes of data created every day around the world. The bigger amount of information requires innovative solutions. And as the market of Big Data grows, the market of Big Data continues to grow also. As a result, 95% of organizations invest in Big Data and AI.
By the year 2023, 30% of big organizations will practice decision intelligence, which is a mix of decision management and support. It will help to predict future decisions and results.
For Big Data outsource Ukraine companies there are also great predictions. Currently, there are around 90 outsourcing companies in Ukraine, and with the growing number of specialists, will grow the number of companies.
15 Ukrainian Big Data Consulting Firms
1. Mighty.digital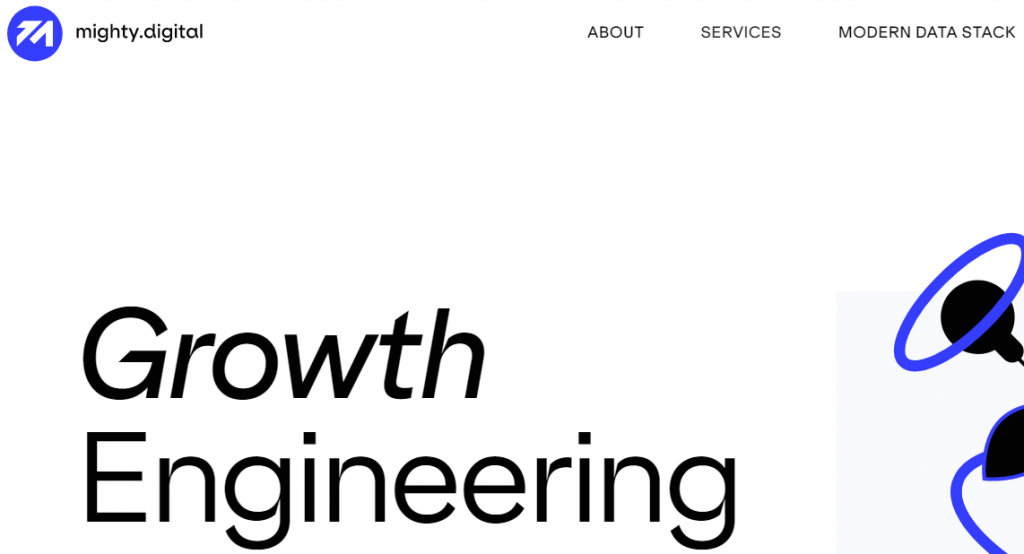 Services: Data Governance and Instrumentation, Data Strategy and Infrastructure, Business Intelligence and Analytics Services, Data Engineering, Growth Marketing.
Industry: Supply Chain, Logistics, Transport; Entertainment, etc.
Clients: TripAdvisor, BetBull, DAD, Plink, etc.
2. DataRoot Labs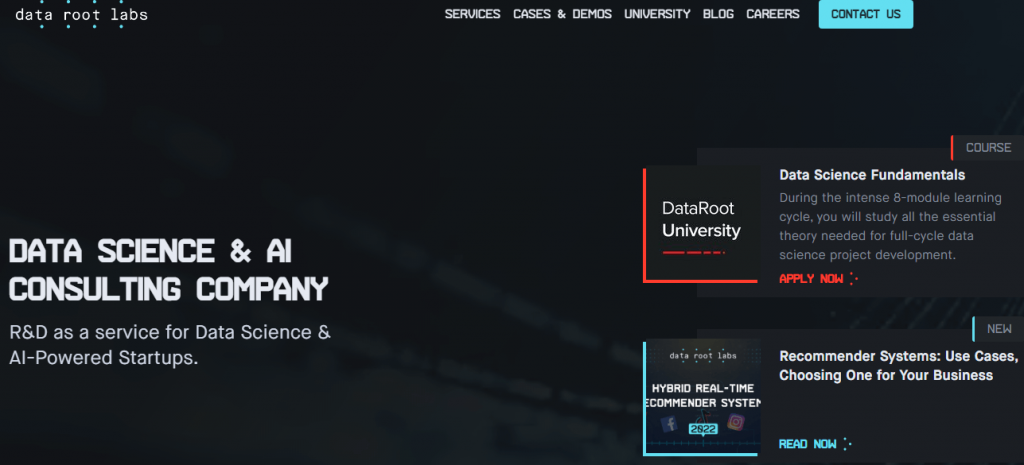 Services: AI solution development, dedicated AI and ML team, Startup venture services.
Industry: Healthcare, Entertainment, Retail, Logistics, Automotive, Renewable energy, etc.
The main peculiarity of the company is that it focuses on education. It has created a data engineering school. Its aim is to develop the IT industry in Ukraine and make Ukrainian engineers competitive in the world's market.
3. DeepInspire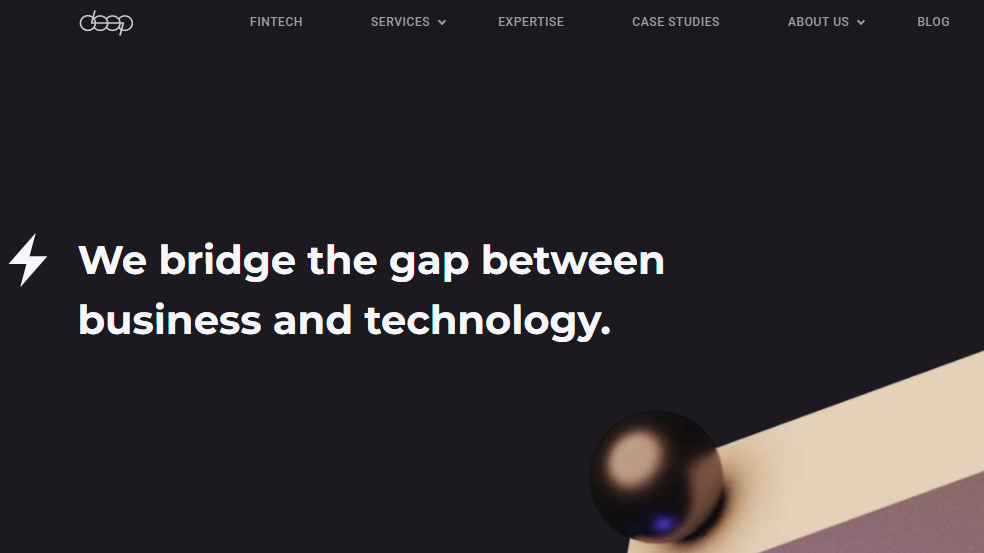 Services: Custom software development, MVP Development, Business Intelligence, Solution Architecture, Discovery Phase, UI/UX Consulting, Cloud, and DevOps.
Industry: FinTech
The company has been in the market for 22 years. That is why they know how to adapt and evolve through time.
4. Dot Analytics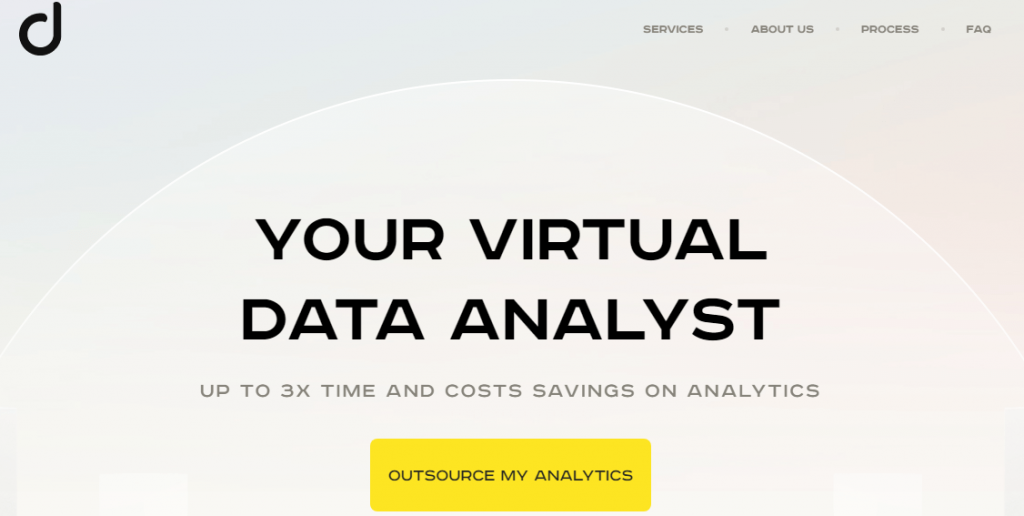 Services: Conversion optimization, Analytics, Data application development, etc.
Industry: Gaming, eCommerce, Advertising, and Marketing
Clients: Organization.gg, Fulcrum, Strivtech, Galaxy media, Skull Bliss
The company offers a very comfortable payment solution. They have special monthly subscription plans. Your task is to pick the most pleasant for you.
5. Beards analytics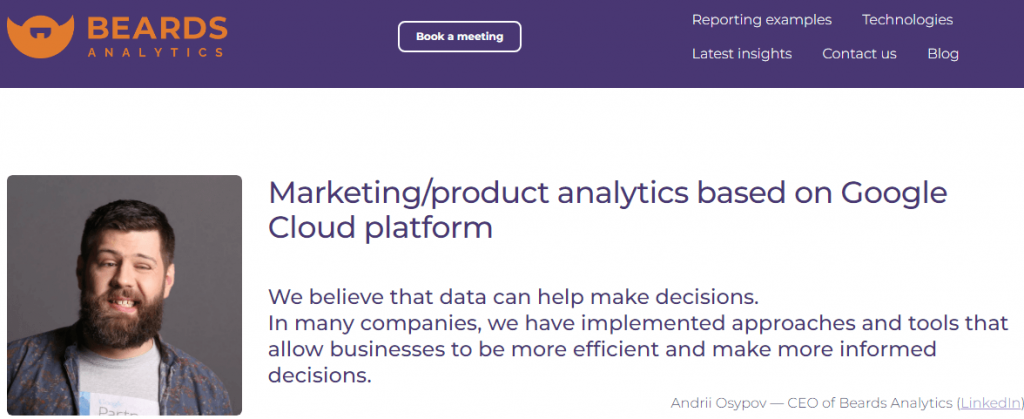 Services: ML, Data automation, Data validation, etc.
Industry: Advertising and Marketing, eCommerce, Financial Services.
Clients: Rocket, Bodo, Izibank, Taxdome.
6. Spaceport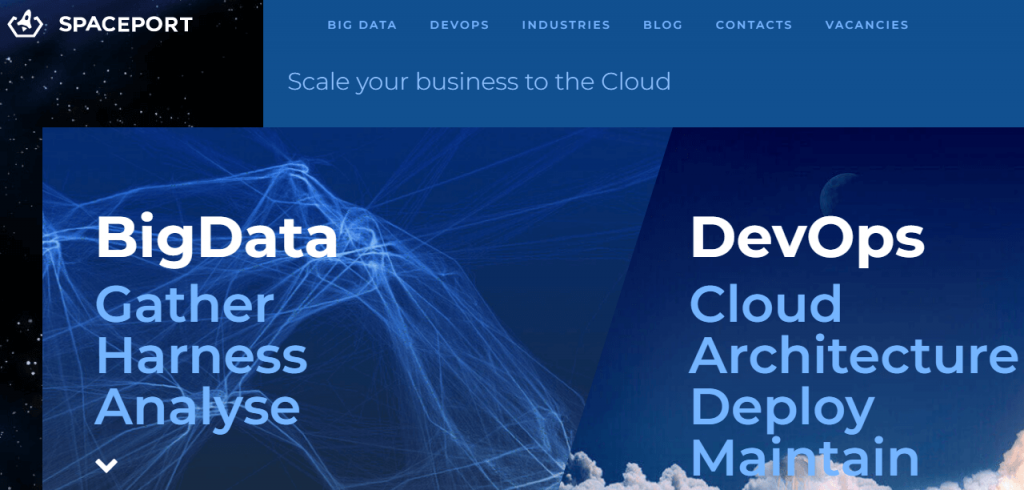 Services: Big Data (harnessing, data gathering, visualization, data analytics, infrastructure, ML/AI, IoT, Blockchain) and DevOps (cloud architecture, automation, testing, security, monitoring)
Industry: FinTech, Analytics, Retail, Telecom, Marketing, Education.
The company works with both: startups and established brands.
7. DatBI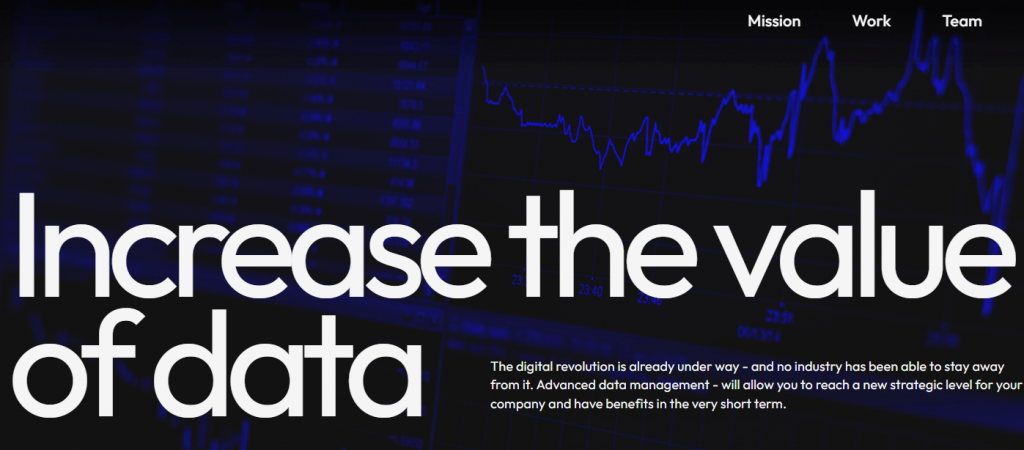 Services: all the data services, from engineering to visualization.
Industry: Supply, Chain, Logistics and Transport, Advertising and Marketing, Financial Services.
8. AM-BITS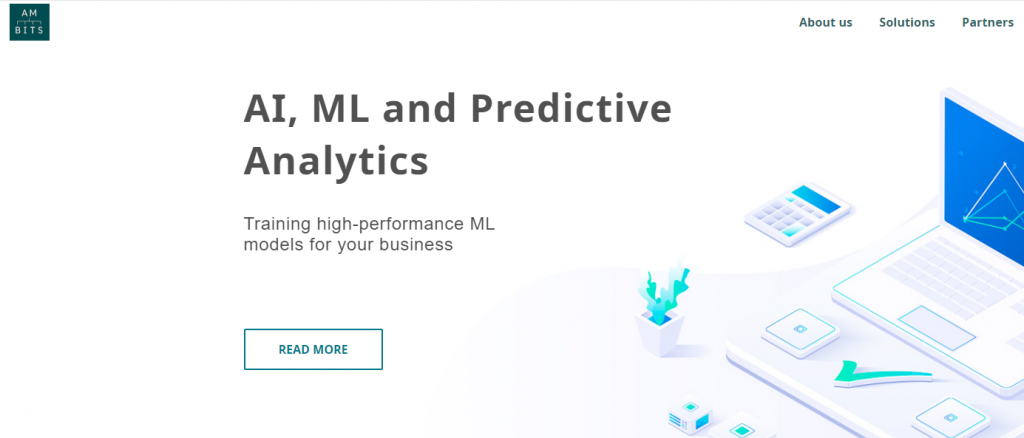 Services: Big Data and IoT solutions, AI, ML, and Predictive Analytics, Infrastructure and IT security solutions, Monitoring and Technical support.
Industry: Financial Services, Manufacturing, Media
Clients: 1+1 Media, lifecell, Hewlett Peckert, Dell Technologies.
9. Data Science UA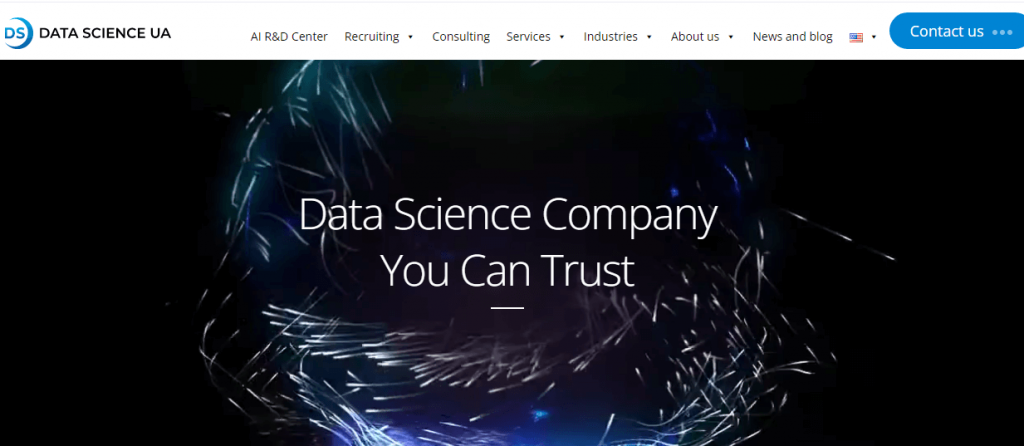 Services: Events, Education and Mentorship, Machine Learning, Data Science outsourcing, AI, Big Data
Industry: Insurance, Banking, Marketing, Retail, Manufacturing, Agriculture, Logistics, and Warehouse, IoT
The company helps international clients to enter the Ukrainian market effectively and fast.
10. Soft Elegance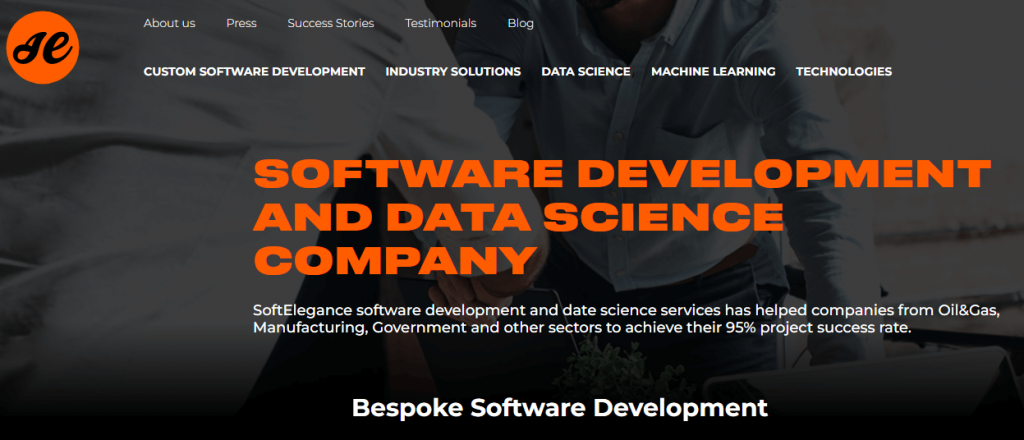 Services: Data Science and Machine Learning/AI
Industry: Oil and Gas, Engineering, Manufacturing, Healthcare, B2B service, Retail
The company exists for 30 years. It has not just grown expertise but started investing in the Ukrainian IT sector by being a part of various educational events for students.
11. Vantino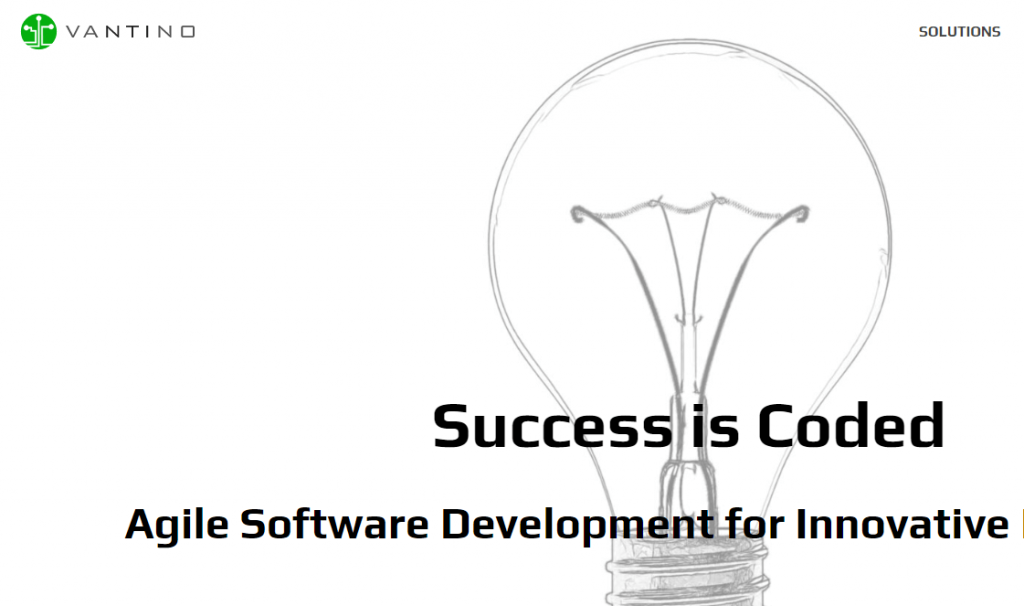 Services: Dedicated Team, Managed Software Project, CTO as a Service
Industry: Education, eCommerce, Automotive, Business Services, Customer services, and products, etc.
Clients: Football Federation of Ukraine, Schilliger, Beeckon.
The company is a mix of Swiss and Ukrainian expertise. All the technical staff is located in Ukraine.
12. Vareger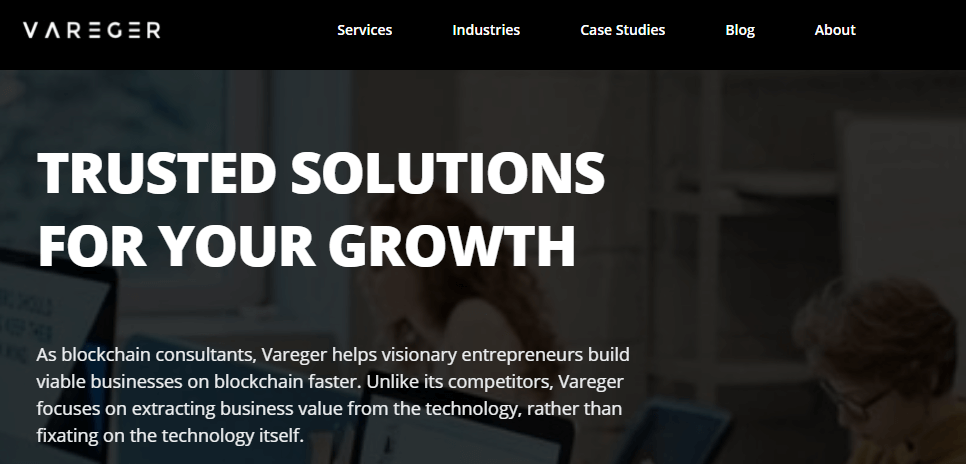 Services: Product Development, NFT, Smart-Contract Development, Blockchain for FinTech and Enterprise.
Industry: Government, Medical, Gaming, and Entertainment.
Clients: Technopol, Connected Health, Platin, Elip Solutions.
13. Zpoken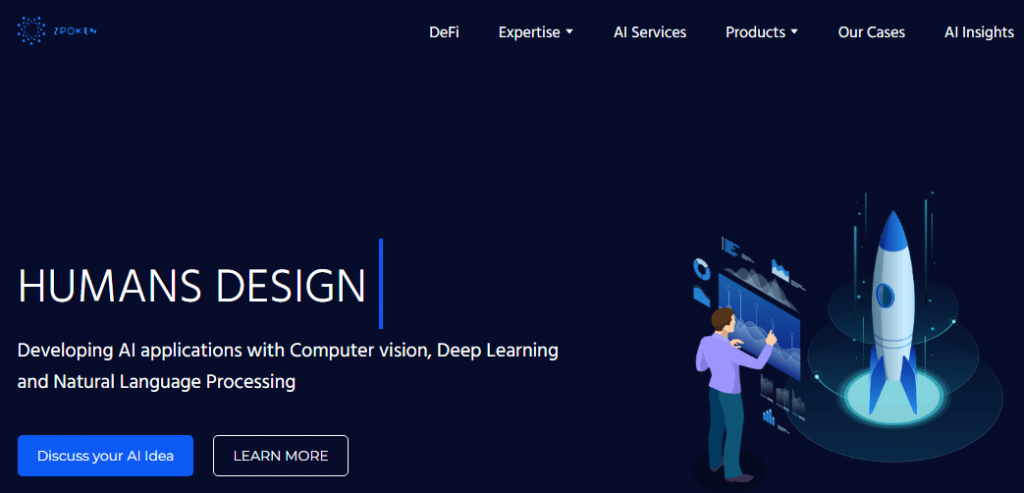 Services: AI, Blockchain solutions, Computer vision, Speech recognition.
Industries: Autonomous driving, Agriculture, Manufacturing, Public Safety, Healthcare, Government, Media, and Data analytics.
Clients: Opti, KFC, WOG, Gamaya, CallWay
14. Team Rainmakers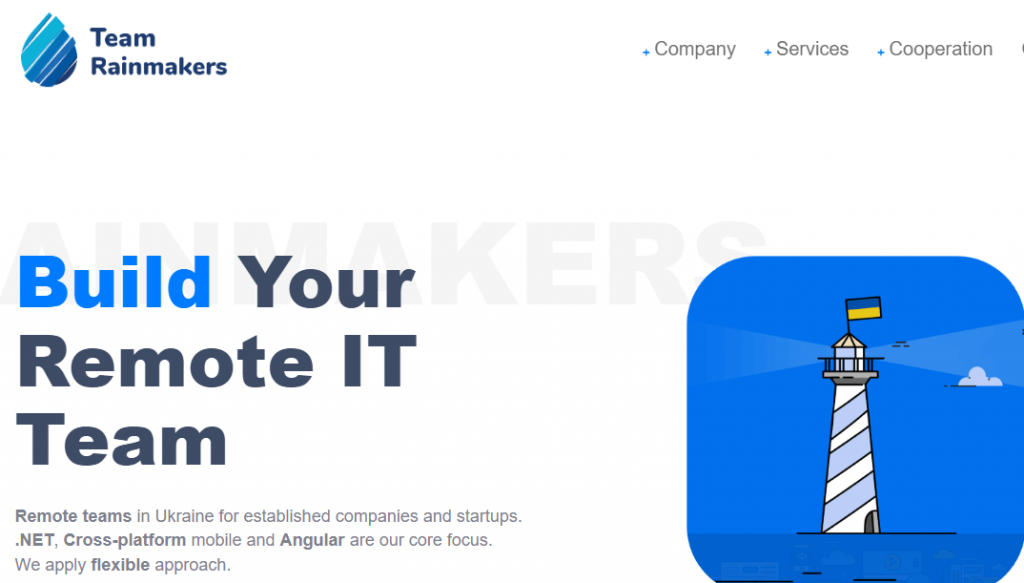 Services: Web and Mobile development, UI and UX designs, Project Management, Quality Assurance
Clients: Speedperform by WorldManuals, FEE, Fat Tony, AWG Cars.
15. Enscore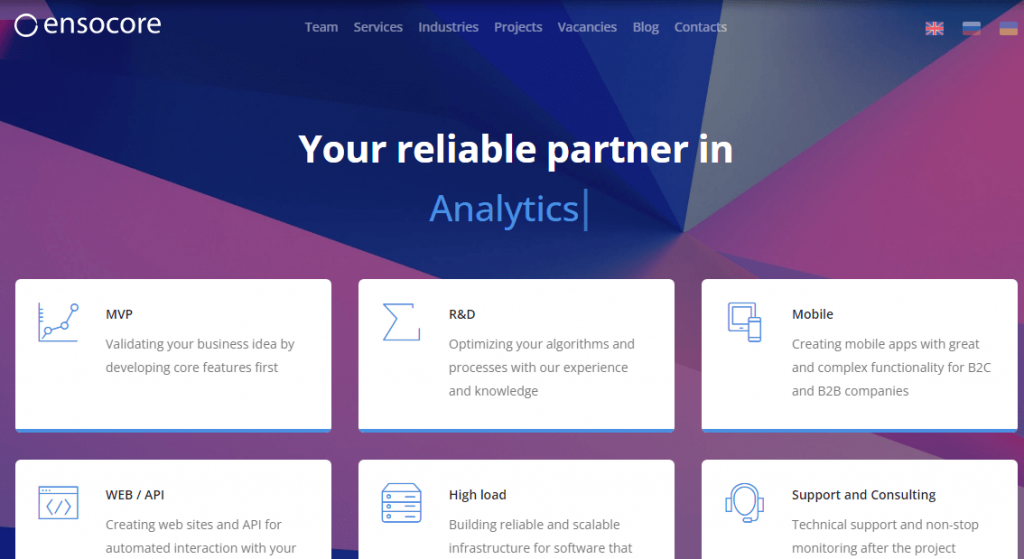 Services: MVP, Research and Development, Support and Consulting, Web and API development, Mobile development, etc.
Industries: Consumer products and services, Business services, eCommerce.
Clients: Mamamia (restaurant chain), Blauberg Selector, Battle of geniuses (game).
Don't know where to start or how to make the work in the company more efficient? Hire Ukrainian specialists and receive fast and quality results!