White label services mean that a company buys products from another one to brand them and sell or use as their own. It is a type of collaboration that is widespread in many industries. In many cases, people do not know how often they come across such practices.
For instance, Costco's stores sell their branded coffee, which is in reality produced by Starbucks. The difference is only in the packaging. Another example is the Dollar Shave Club, which white-labeled its razors. It saved white label consulting services company a lot of time, money, and effort.
Although this practice has existed before, in recent years, due to the COVID-19 pandemic it skyrocketed by 75% in all areas. Software development is not an exception.
White label service providers exist in the IT industry as well. White label software is fully or partially customizable software that a company can rebrand as its own. White label website development services are used both by large enterprises and startups.
Such software can be sold as a subscription or SaaS, for instance. The provider that developed the solution lends the right to a company to use it for a particular period. These solutions can be used by the buyer company for internal purposes or can be sold to end-users.
The process is simple:
White label providers, company A, create the product or service;
Company B subscribes to this product/service and rebrands it;
End-users purchase the rebranded product or service.
Common Products White Label Solution Providers Offer
There is a wide range of products or solutions that can be purchased this way. However, some of them are more common in software development. The main ones are:
Social media management software;
Mobile applications of all types;
SEO and SEM management software;
Event management solutions;
Email marketing solutions.
As for mobile and web applications, white label agency services may provide ride-sharing and taxi apps, food delivery apps, logistics, and utility solutions, as well as healthcare ones.
Why Companies Use Such Services?
For some, the reasons to opt for such services might not be as obvious as choosing database consulting services, for example. However, the cause comes from the advantages such collaboration offers.
There are several major benefits of working with a white label software reseller or producer, namely:
It saves time. There is no need to re-invent the wheel when there is already a ready-to-use product available. Development of any software from scratch takes a significant amount of time a lot of businesses do not have. It is often much easier to choose white label help desk services instead of starting from point zero.
It saves money. Product development is costly and takes a lot of effort. Instead of investing in it, a business can put those efforts and money into marketing, advertising, or core activity. White label software, on the other hand, is much more affordable.
It offers quality. White label developers have already built, tested, and mastered this product. It has been tried multiple times, debugged, and can be deployed extremely fast. All of that ensures the highest quality of the solution. And providers work on upgrading the software as well.
It is easy to scale up. As a ready-to-use product, it can be easily scaled up according to the company's needs and business growth.
It is customizable. A company can brand according to its needs, identity, and specific voice.
To start with such a product, a business doesn't need to have the technical expertise or an in-house development team. It is an easy way to launch an application or a platform without much effort.
White Label Market in Ukraine
Following the global trends, there are plenty of white label solutions Ukraine has to offer. Ukraine is a part of the Eastern European IT outsourcing hub for many international businesses.
A lot of startups and enterprises look for the top IT outsourcing companies in Ukraine because this destination offers significant benefits, such as:
Wide talent pool. There are more than 200,000 IT professionals known for excellent tech skills here. They have various qualifications and areas of expertise. While such professionals might not be accessible locally, international businesses can partner with Ukrainian providers.
Developed IT infrastructure. Ukraine offers white label consulting services, custom software development, QA, deployment, MVP consulting and almost any IT service one might need. The local infrastructure is continuously developing. There are many R&D centers here as well as offices of global companies like Microsoft and Samsung.
Ukraine is located in GMT+2 time zone, which is very comfortable specifically for businesses from the EU.
Local white label consultants and developers often collaborate with international companies and have a good knowledge of English. It makes communication direct, transparent, and easy.
In terms of white label products, Ukrainian agencies usually offer B2B, B2C, and SaaS solutions. Those may include website development, eCommerce, mobile and web application development, and custom software development.
Top 15 Ukrainian White Label Software Development Service Providers
1. White Label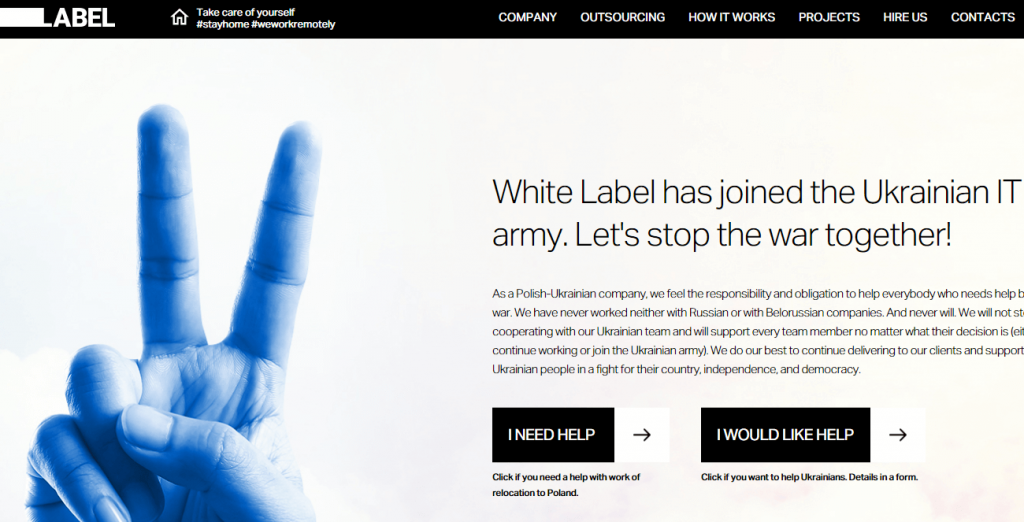 It is an outsourcing company with offices both in Ukraine and Poland. It was established in 2012 and has been delivering web, mobile, rocket science, and eCommerce projects to various customers. The industry expertise covers Media, Marketing, Retail, and IT. The team is skilled in mobile application and web development. Among the clients of White Label, there are Noma Solutions, Clickad, Omega Code, and Witchcraft Studios.
2. Lazy Ants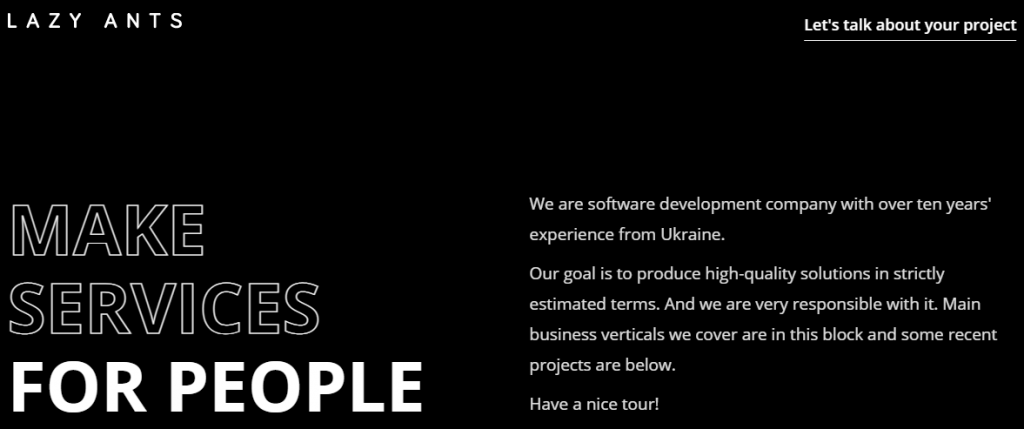 This is an experienced agency that was founded in 2008. It offers custom software development, eCommerce solutions, web and mobile applications, UI/UX design, and technology consulting. The team is competent in AI, cloud platforms, agile development principles, and chatbox development. The agency works with small businesses in such industries as Financial Services, Hospitality & Leisure, IT, Medical, Business Services, and Real Estate. Among the key clients, there are Evenbot, Ultradom, and Modniy Ostrov.
3. SCIMUS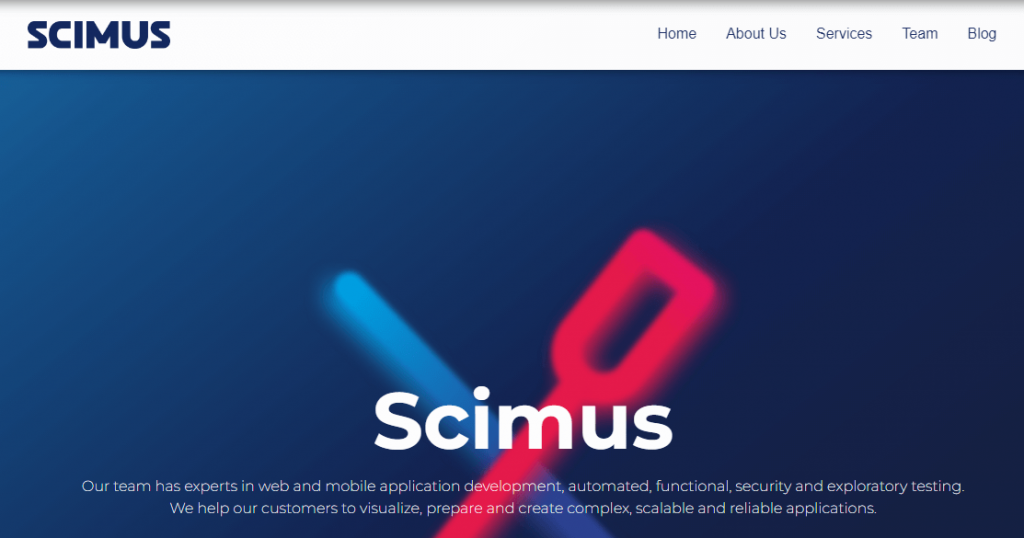 This agency offers a full scale of services in the software development life cycle. It partners with businesses on SaaS, eCommerce, FinTech, Gambling, and Healthcare projects of different complexities. The team puts an emphasis on a stellar user experience for mobile and web applications. The majority of SCIMUS clients come from small and midmarket segments.
4. Stan's Assets from KAPPS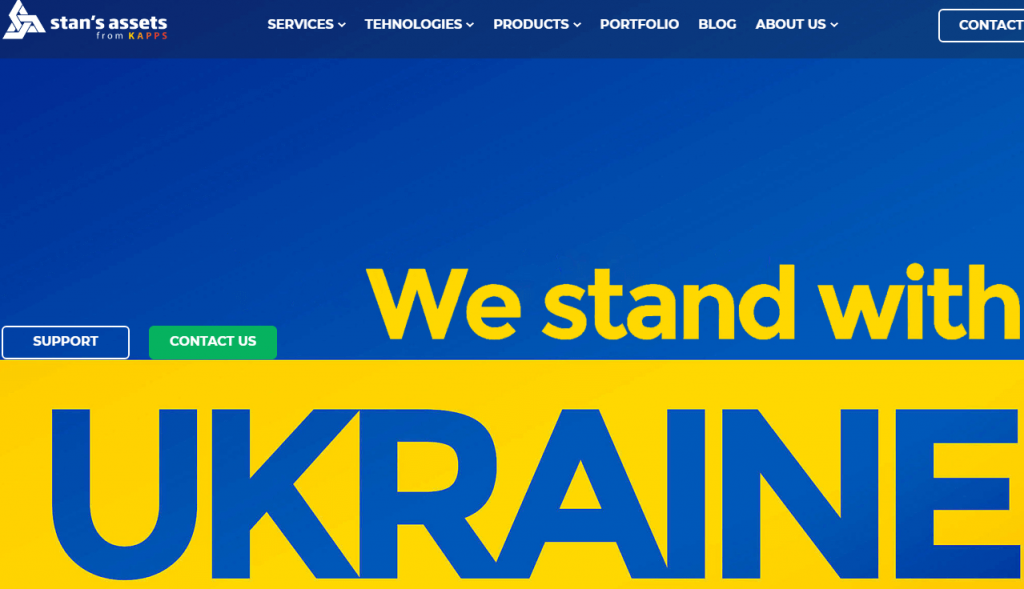 It is a Kyiv-based agency that focuses on games, SDK, VR applications, and 3D modeling. As for industry expertise, it works almost exclusively with Gaming and IT. The team is knowledgeable in AR/VR development, custom software development, mobile apps, architecture design, and strategy consulting. In the portfolio of this agency, there are such solutions as Stickman Trials, Anne, Roomful, Bee Garden, and Winpeak.
5. JSNinjas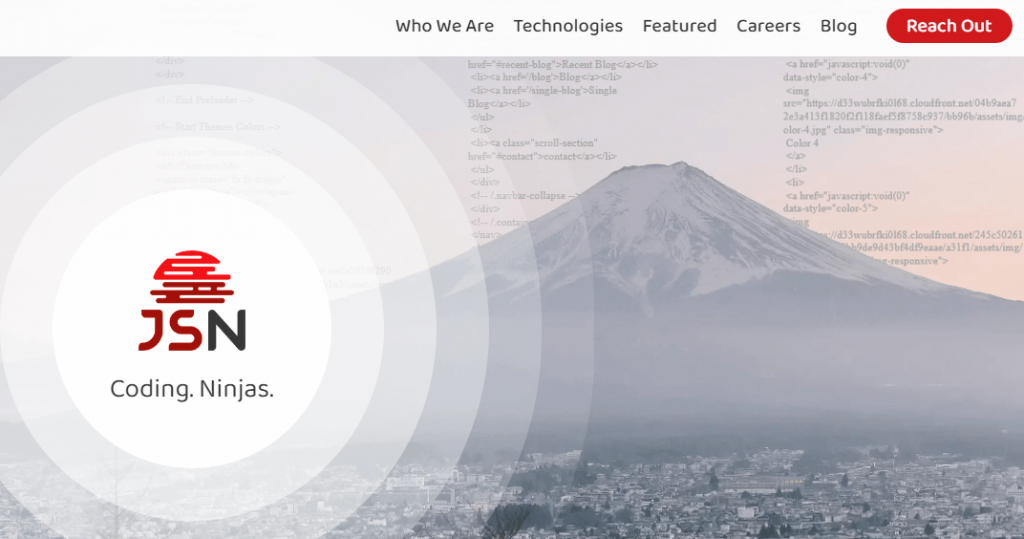 This company prides itself on outstanding mobile and web application development services. It offers a full cycle of services and also the creation of corporate software solutions. The industry expertise of the agency covers Retail, Business and Media, Travel and Hospitality, Financial Services, the Automotive industry, Healthcare, and IT. The team has created such solutions as Sqale, Plannr.eu, and Accutask.
6. DataXDev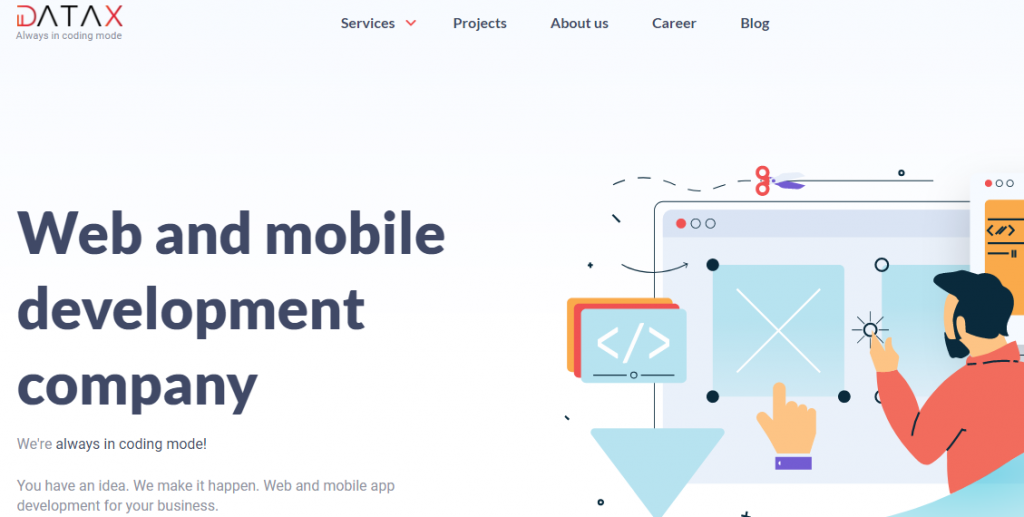 It is an expert agency from Zaporizhia with a focus on mobile and web application development. The team has a lot of experience in working with international partners as the company was established in 2003. It offers medical and healthcare solutions, vacation rental software, and hotel management systems. Other services include system integrations, SaaS development, and custom software development. Some of the clients are Hetras, Vreasy, and Lakecomohomes.
7. Codebridge Technology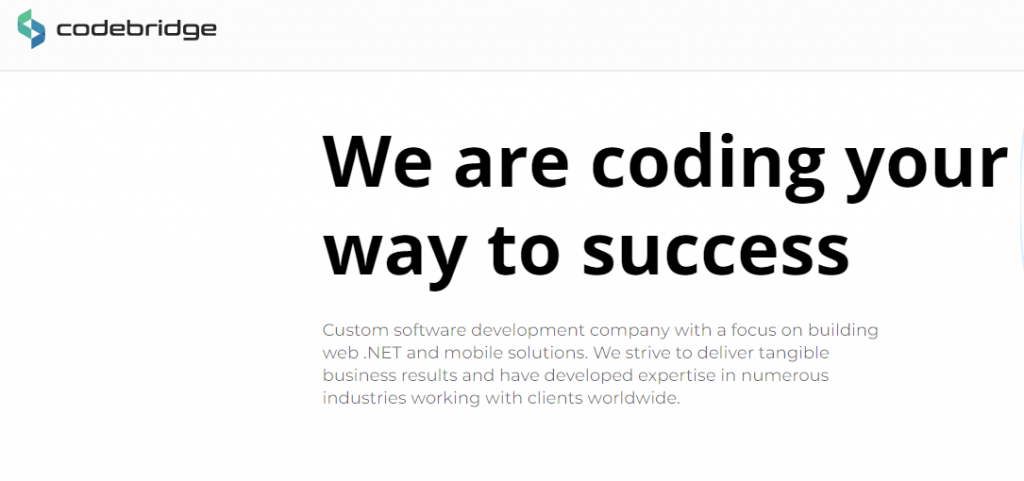 This is an outstanding software development company from Kyiv. It offers .NET, web, and mobile solutions. The agency also provides team expansion services for international partners. The portfolio features an employee performance tool, DNA analysis tool, and communication channel. The team partners with startups and small businesses in the Medical and Education industries.
8. Gold People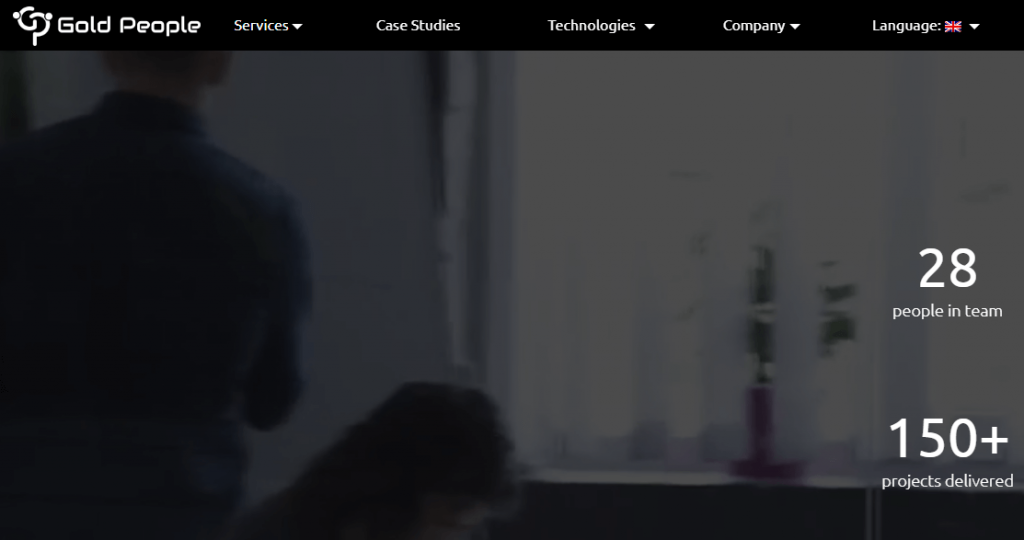 Gold People is another Kyiv-resident agency with a great track record. The team has completed more than 150 projects for businesses from such industries as Healthcare, FinTech, Metaverse, and Blockchain. The team works with startups and small businesses to bring them B2B and B2C solutions. It is experienced in IoT solutions, ERP, mobile and web applications, cryptocurrencies, and social networks.
9. Orange Sputnik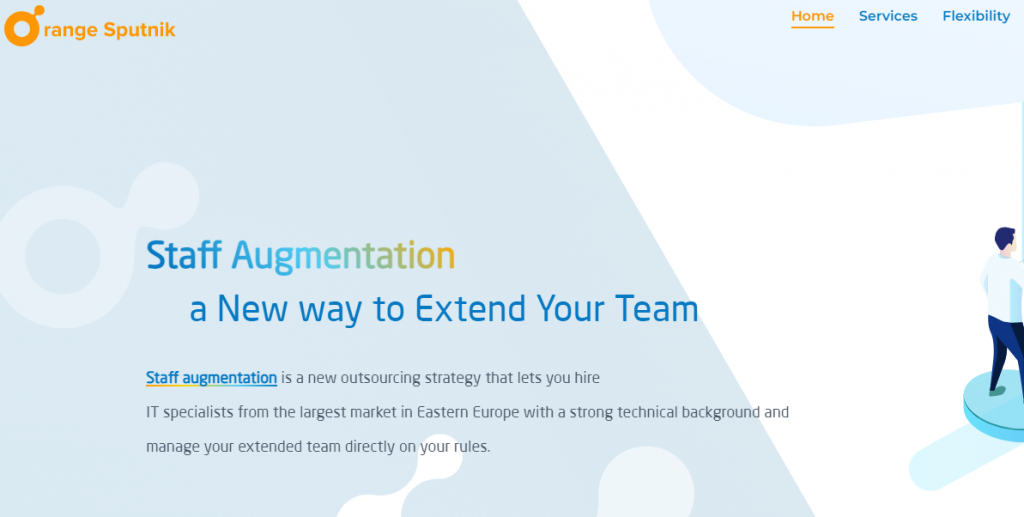 This agency offers staff augmentation, remote development teams, custom software development, and technical consultancy. The team focuses on web and mobile development with such technologies as PHP, Java, JavaScript, Python, Ruby, Node.JS, React, and C/C#. The company works primarily with large enterprises and middle-sized businesses.
10. Aionys Software Development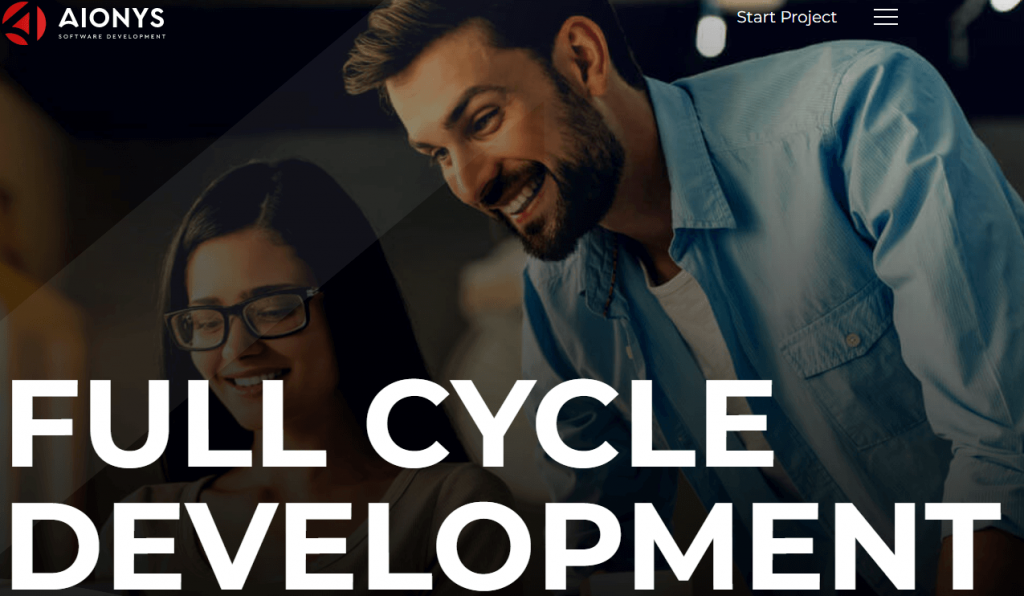 This company delivers custom software solutions, mobile and web applications, IT consulting, outsourcing, as well as testing services. As for the industry expertise, the team has experience in Medical, Business Services, and eCommerce. Other competencies include AI, billing software, BI, IoT, and cyber security. Some of the agency's clients are FinEcoRide, Care Craft, and Matrapac.
11. LiveArt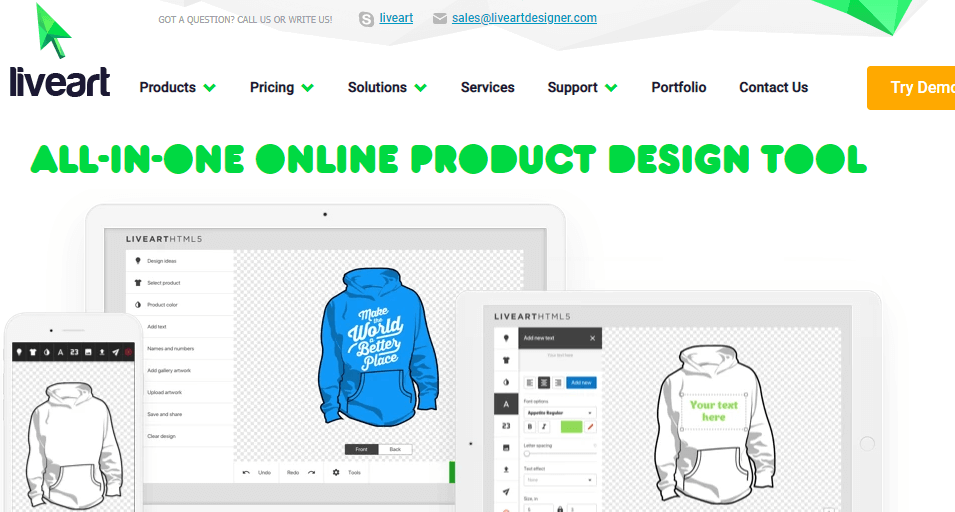 This company offers excellent web-to-print solutions, such as HTML5 product design tool, Shopify, Magento, and WooCommerce complete web-to-print solutions. The team provides IT services, web development, custom software development, and consulting. It is knowledgeable in the major eCommerce platforms, from Shopify to OpenCart. The industry expertise covers Business services and eCommerce. Some of the key clients are Banners USA, StickyLife, EvolverGroup, and Rocket Tees.
12. Unibrix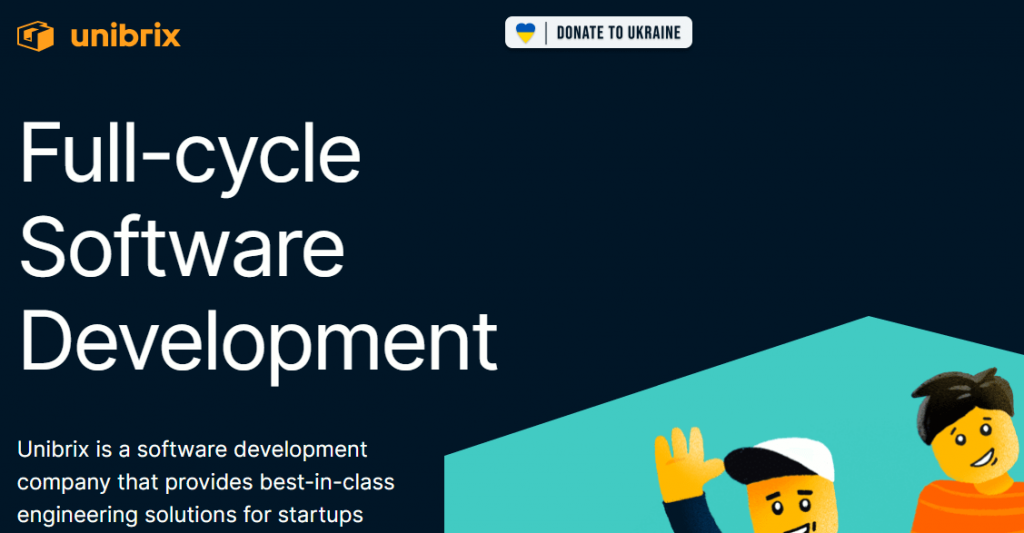 Unibrix delivers a full cycle of custom software development services, consulting, DevOps, and team augmentation. The professionals focus on web and mobile application development. They work with businesses all over the world from startups to large enterprises. The industry expertise covers FinTech, eCommerce, Healthcare, and Security.
13. Jet.Dev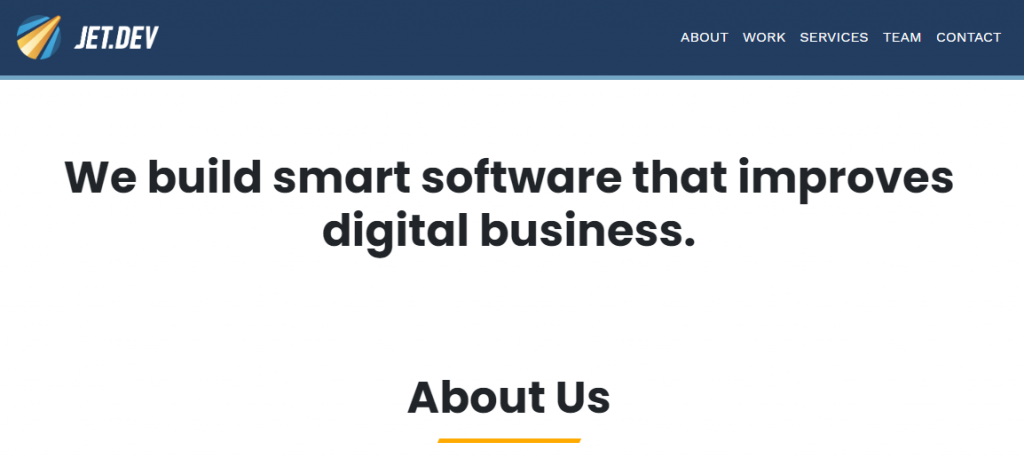 This is a small yet talented agency from Myrhorod. It was established in 2016. The primary services of Jet.Dev includes IT consulting, web application development, IoT development, and support. The team works with innovative digital solutions of all levels of complexity. The majority of their partners are small and midmarket companies from such industries as Medical, Advertising and Marketing, Media, Business Services, and Education. The team has created quality monitoring software for Pathology Labs, an open Y marketing website, and antibiotics guidelines sharing engine.
14. ThinkSoft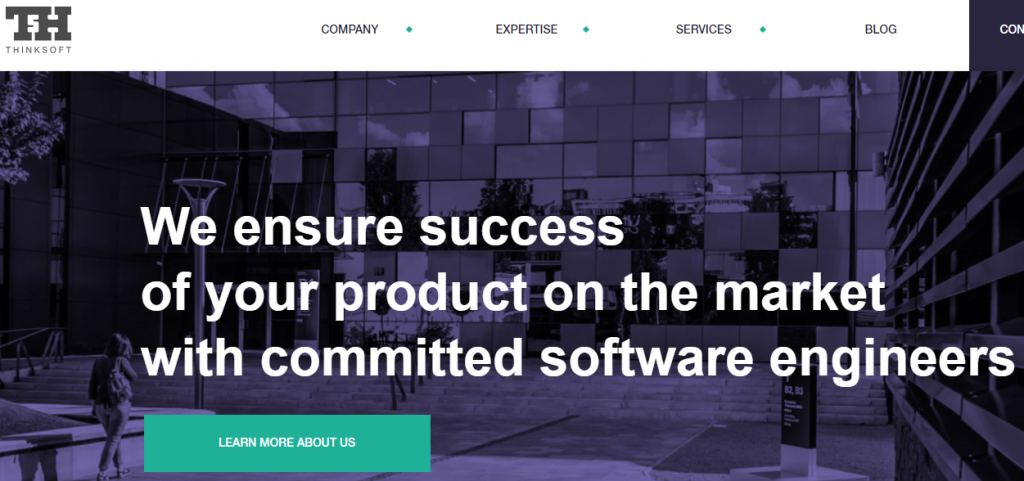 It is an outstanding software development company founded in 2005. It has offices in Ukraine and Poland. The team works on mobile and web applications, cloud solutions, and full-cycle custom software development. Other services include legacy migration, DevOps, SPA, and QA. The majority of the clients are small and mid-market companies in the IT, eCommerce, Education, and Automotive industries. The agency has delivered e-learning systems, accounting apps, eCommerce platforms, and cybersecurity file-sharing platforms.
15. Magisoft Solutions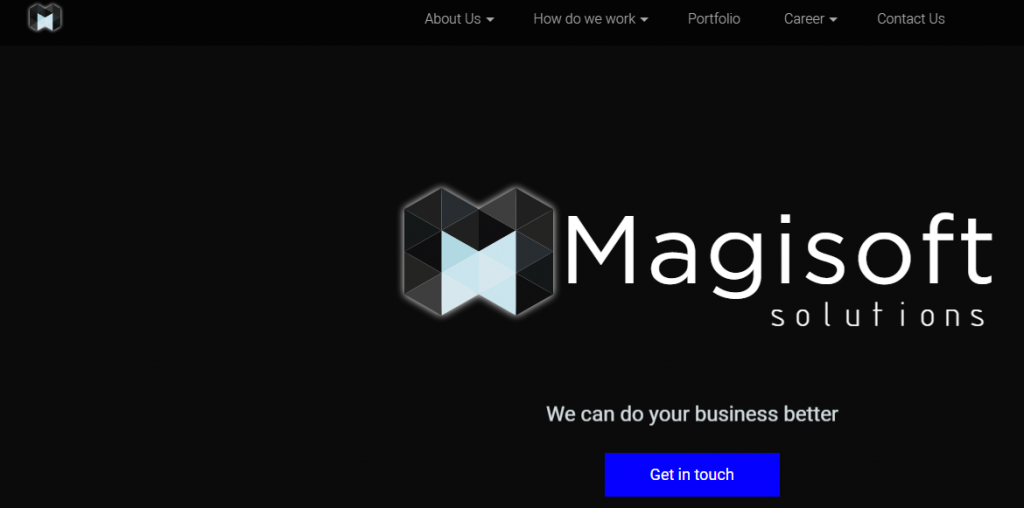 This is another great software engineering company with an office in Vinnytsia. It offers a wide range of services including web and mobile application development, desktop apps development, corporate identity strategizing, and eCommerce platforms. The professionals are experienced in such industries as Business Services, IT, Financial Services, eCommerce and Retail, Gambling, and Dental. The agency partners with small businesses from different countries. Among the clients, there are Link, Predictoria, and Shashlichok.
All these companies offer high-quality services for international and local partners. They have experienced teams and great track records.
Are you interested in top-notch white label services in Ukraine? Get in touch!