If you consider using cloud service platforms, the top vendors like Google Cloud Platform, Amazon Web Services, and Microsoft Azure come to mind. This time, we'll leave some room for 15 top Ukrainian providers and check which features they offer. But first, let's define the main requirements for choosing among the Managed Cloud Services companies.
Criteria for Choosing Cloud Managed Service Providers
A cloud platform is a remote data center where software and hardware create an IT infrastructure for companies. Businesses pay to access remote storage facilities, databases, servers, computer networks, and other IT services. Enterprises often use cloud platforms to build, test, backup, and store applications. Big Data consulting firms also utilize their computing services for Big Data and Machine Learning projects. 
Businesses typically rent public cloud facilities for moving their own IT resources to a more flexible and easily accessible cloud. Moreover, using clouds is significantly cheaper than arranging on-premise data centers. That's because you pay only for the services you use and have your IT infrastructure optimized. But before choosing the right provider, you'll need to consider these several characteristics:
Reliability of the services. Having development and storage tools 24/7 accessible is crucial for IT projects. So, check the data about downtimes and disaster recovery procedures. This can help you understand whether this cloud service provider meets your requirements.
Easy-to-scale solutions. Your cloud computing needs may multiply. That's why it's critical to ensure that you'll get enough virtual machines, cloud storage, and tech support when you need it. However, you also need to check if you can downgrade the volume of services –- in case you need to pause your project for a while.
Data security. Keeping sensitive information protected should always be a priority, primarily if you work with customers' personal data. So, make sure the company is compliant with the EU and US data processing requirements. And check the data encryption policies, password setting principles, and security standards.
Migration support and tech stack. Ask how your potential provider can assist you with migration to its platform and how long it can take to move your project to the cloud. Your ideal cloud service provider should offer the architecture and technology stack similar to your IT environment. This way, it'll fit your workflows and management preferences.
The credibility of the provider. Check what the current and past clients say about the company. Read testimonials, social media, and relevant groups. Often, the more years of presence on the market the company has, the better service it provides.
Why More Businesses Choose Ukrainian Cloud Managed Services Companies
Ukraine has actively built its IT image for the last decade, and now it attracts more international companies looking for cloud service providers. Clients are ready to trust their Big Data projects' storage, analytics, and processing to facilities and engineers based in Ukraine. They successfully deploy AI and Machine Learning models in cloud infrastructures and test their algorithms.
Ukrainian IT industry offers top-notch cloud-managed services and consulting, ensuring the quick and painless transition of all-sized businesses' cloud infrastructure. The DevOps approach to cloud provisioning streamlines app delivery due to parallel testing on multiple virtual machines. And this happens under the supervision of an expert.
This way, Ukrainian cloud service providers help project managers, stakeholders, and business owners develop apps that meet all users' requirements and work steadily. Moreover, with the CI/CD approach, outsourced cloud professionals focus on meeting business goals and accelerating the development time of applications and other software products.
15 Best Cloud Managed Service Providers Ukraine
If you're looking for a Ukrainian alternative to the Cloud Managed Services Group company, check our top 15 list of cloud managed services provider companies. And some of these entities belong to the best IT companies in Ukraine!
1. IT Svit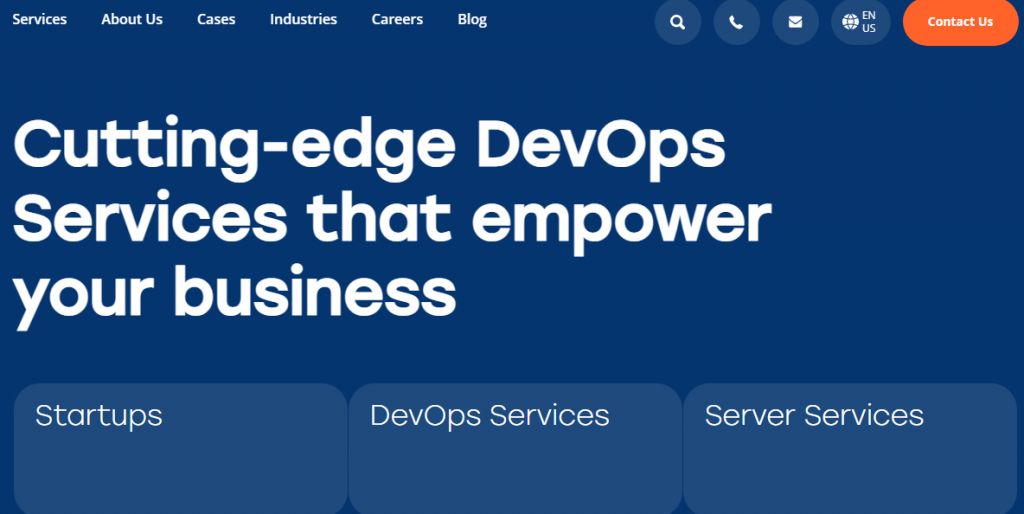 This company was founded in 2005. And by 2017, IT Svit helped startups, mid-sized, and large companies migrate to cloud infrastructure managed by the DevOps approach. Businesses that work with IT Svit can guarantee their end-users exceptional experience and get high-quality cloud consulting services at affordable prices.
2. Triangu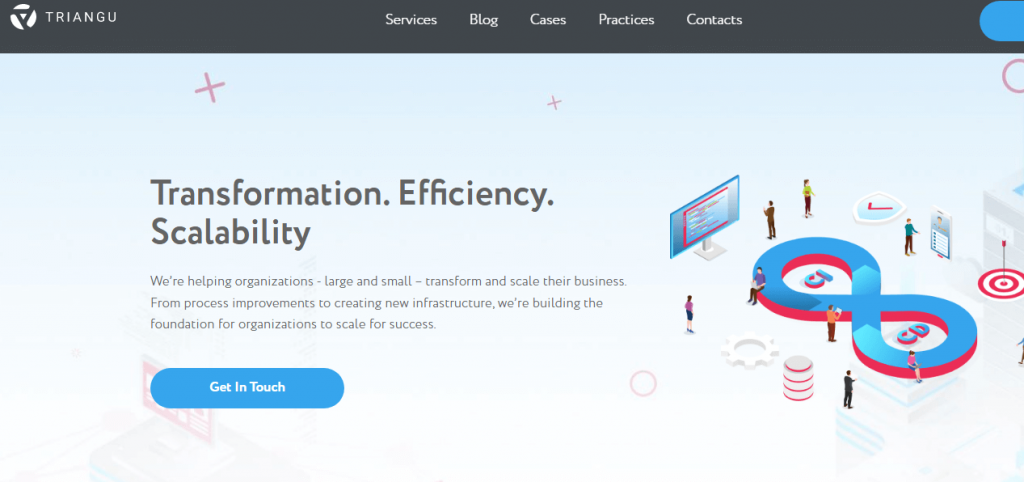 Founded in 2015, Triangu aimed at scaling businesses and transforming them with the help of cloud infrastructure. And now it helps companies build private, public, or hybrid clouds and maintain them. It also offers support in cloud migration and other cloud-managed services.
3. Alpacked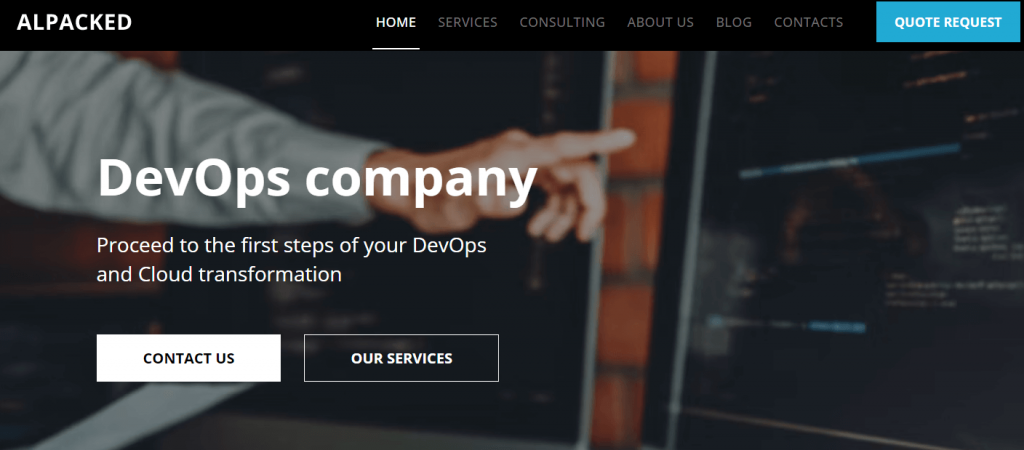 Two DevOps engineers founded Alpacked in 2017 in Kyiv. This company offers comprehensive solutions to companies in multiple industries. Its services include designing cloud architecture, migrating data, and managing cloud resources. Alpacked also does cloud consulting to assist its customers.
4. ITMagic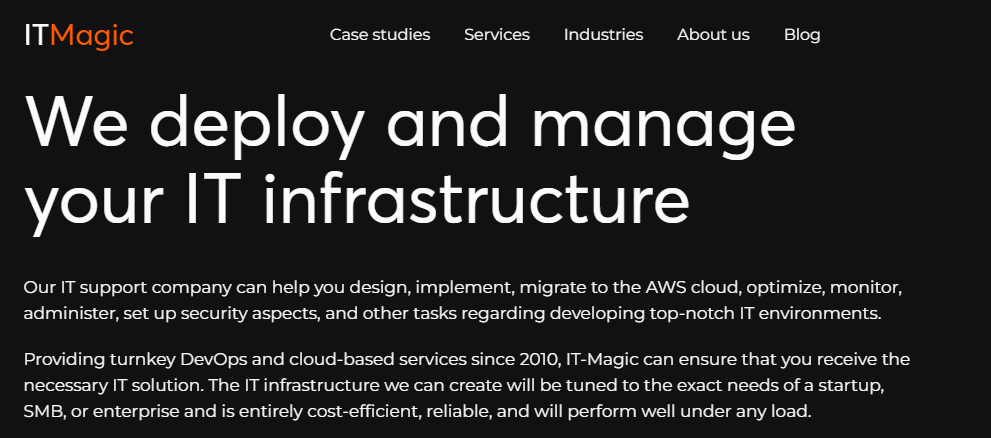 ITMagic's team consists of cloud developers boasting 10+ years of experience. You can get any cloud management service with ITMagic and ask for professional advice about your cloud infrastructure. Individual cloud solutions of this company will speed up achieving your business goals.
5. NocService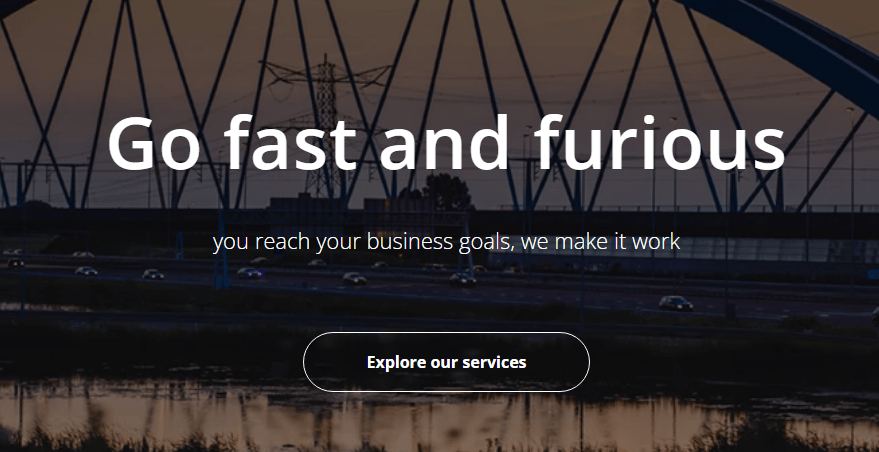 NocService has successfully worked in the cloud computing industry since 2008. That's because it has always provided excellent service to its customers and is valued for its expertise in cloud migration. NocService works out a cloud strategy to help businesses run transition to the cloud smoothly.
6. Netframe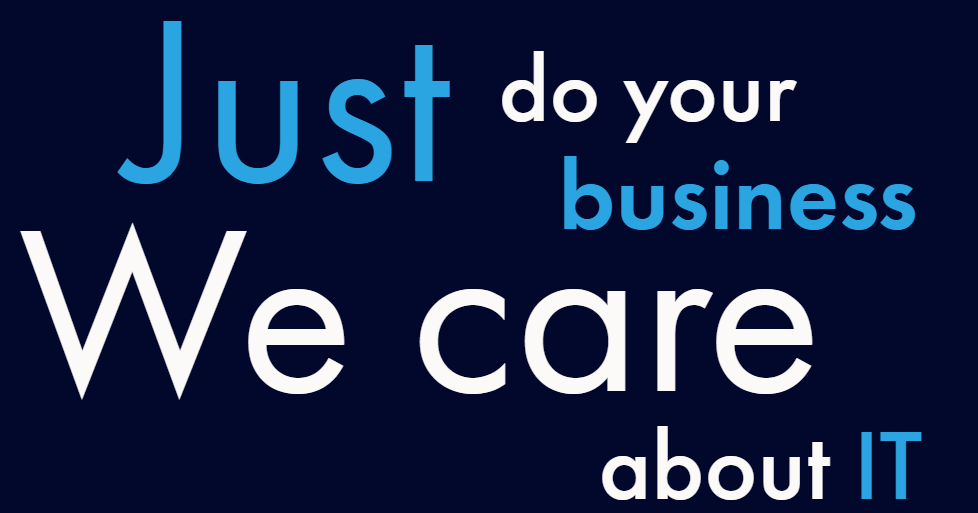 The Kyiv-based Netframe is ideal for moving your apps and related data to clouds. With its cloud-managed service, Netframe helps optimize all the workflows and processes of software development, testing, and deployment of your digital products. You also can arrange cloud-to-cloud data transfer with Netframe.
7. IOPS.TEAM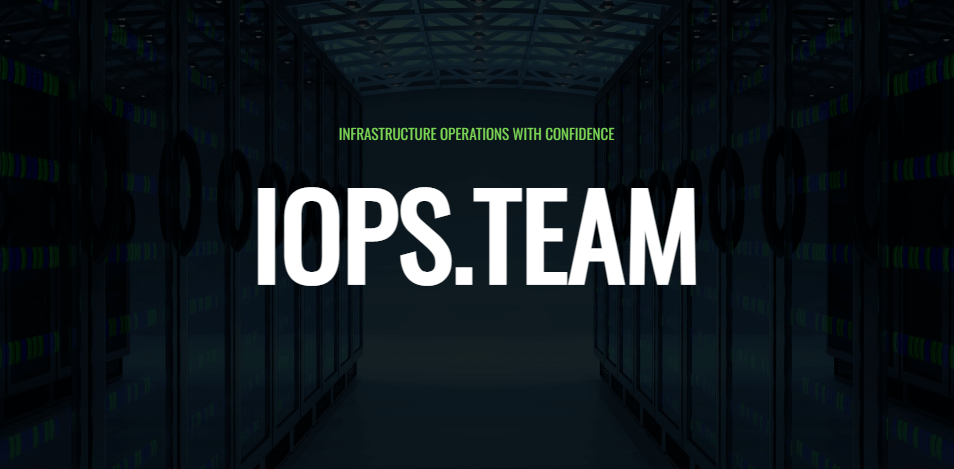 This young (2019) company specializes in cloud-managed services and remote system administration. Adopting the DevOps approach, this company makes the transition to clouds without affecting business processes. That's due to proper planning and studying the company workflows.
8. Sekurno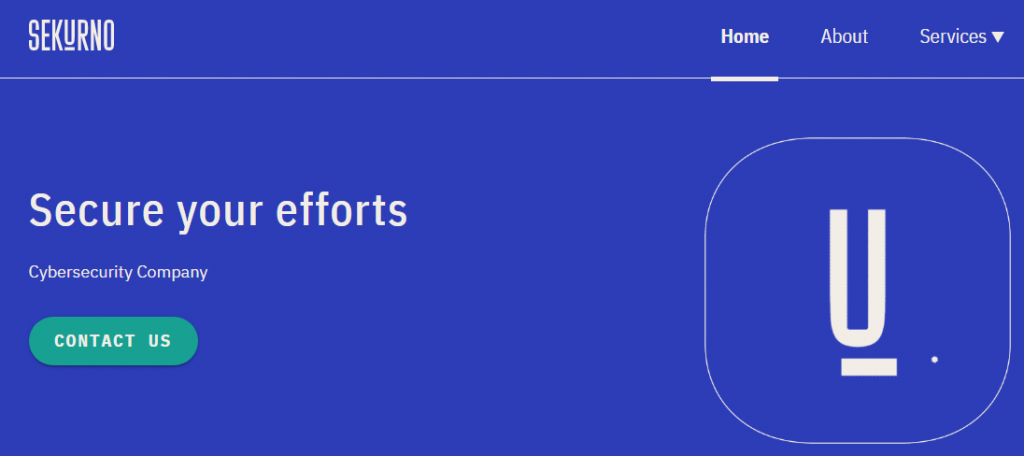 Sekurno provides cloud engineering and migration services with a focus on cybersecurity. So, your IT infrastructure will move from corporate to public cloud servers without compromising the sensitive data. This company builds the virtual infrastructure with guaranteed protection from data breaches.
9. Shalb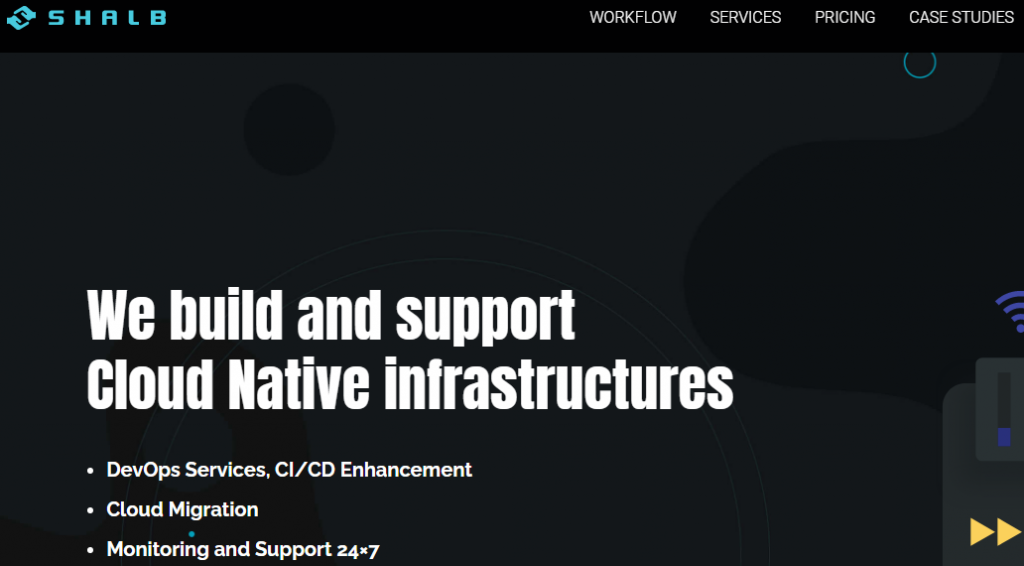 Shalb started in 2009 as a company owning only metal servers. And 13 years later, it created cloud-native environments. Shalb's engineers will help you take the cloud infrastructure's first steps. They'll migrate your entire apps or only parts of codes and configure them properly for future use.
10. Hire Ukraine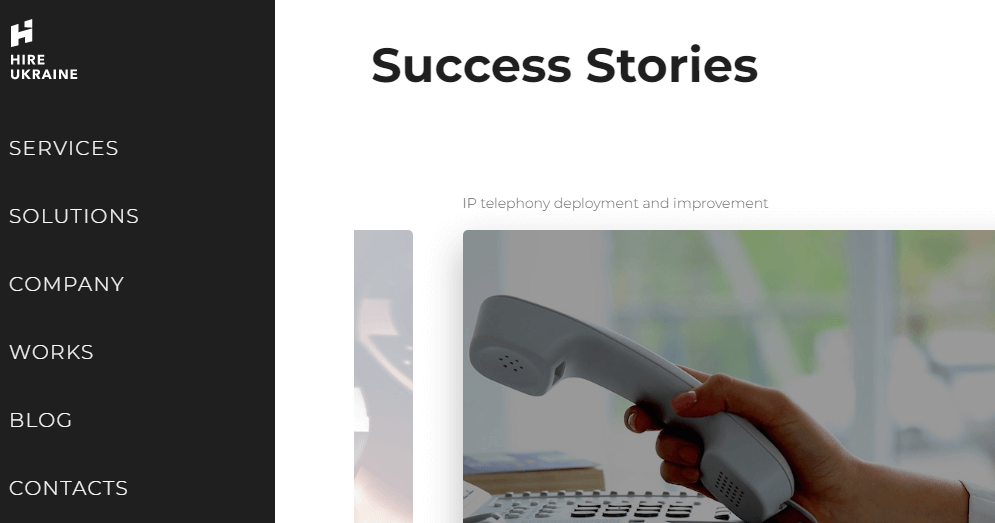 You can outsource a cloud developer with Hire Ukraine and move your files from on-premise servers to cloud environments. It's also possible to custom cloud solutions to help your business stay in the tech trend. This way, your cloud solutions will motivate continuous innovation.
11. AgileVision.io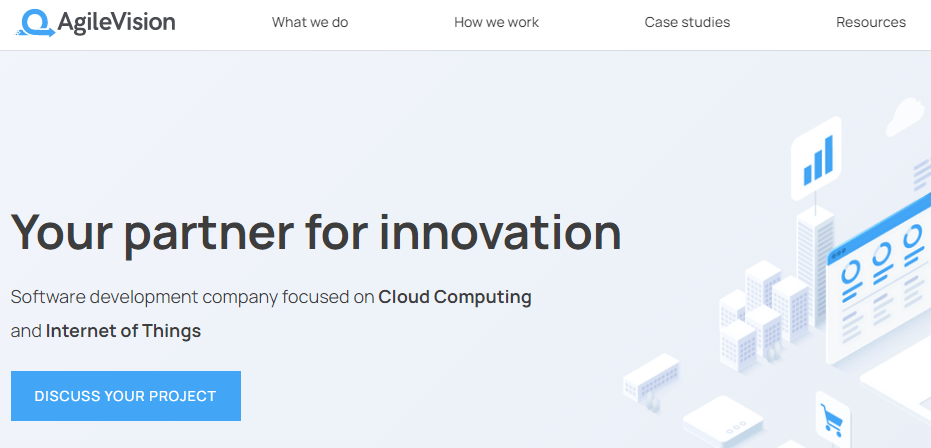 Agile Version helps to digitize your business with its cloud services. It does the cloud design, setup, implementation, and monitoring. This way, you have your processes optimized and accelerated.
Agile Vision also arranges in-house training for cloud engineers to share their expertise and best practices.
12. Rework-space
Rework-space offers cloud-managed services, including advanced analytics, workflow control, and excellent accessibility. It can keep the data protected by integrating cybersecurity tools into its cloud infrastructure. So, if you look for reliable cloud business solutions, contract Rework-space.
13. Softwarenetic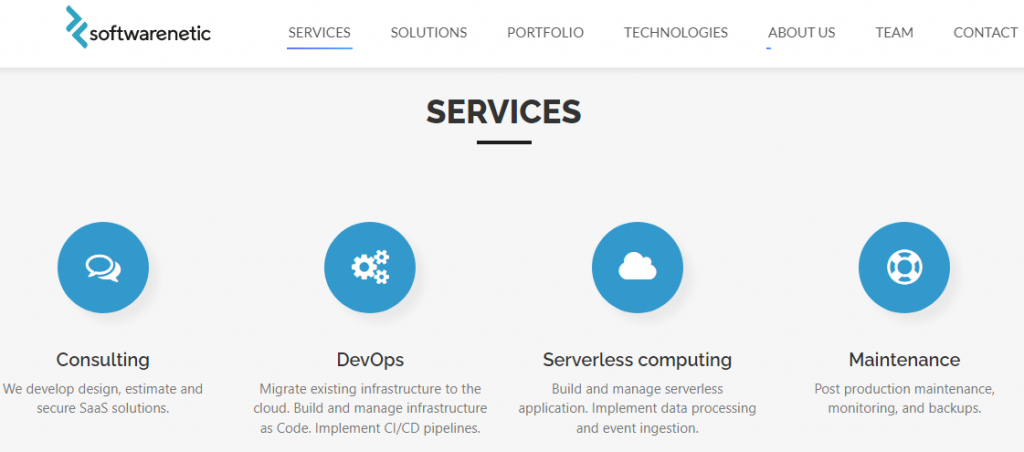 Softwarenetic offers cloud services for businesses of all sizes and industries. If you need cloud computing facilities or plan to arrange cloud migration, this company has various solutions. The DevOps philosophy, its experienced developers, and advanced tech stack make this Lviv-based company stand out.
14. System Admins Pro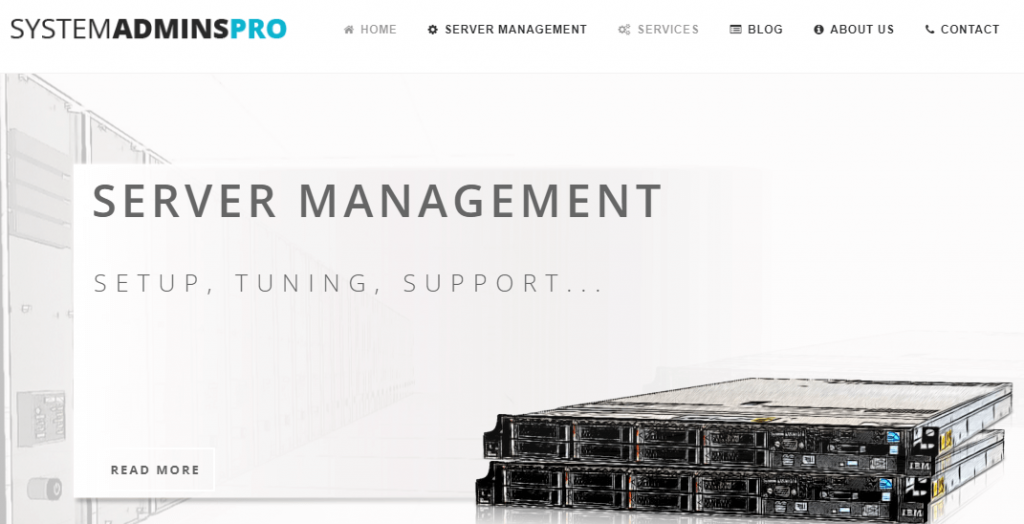 This Ukrainian IT company with offices in England has offered cloud services since 2014. It also has expertise in security and server support, so your cloud infrastructure will be in reliable hands. System Admins Pro will help you transfer all your data to cloud storage and easily use it anytime, anywhere.
15. Maxitech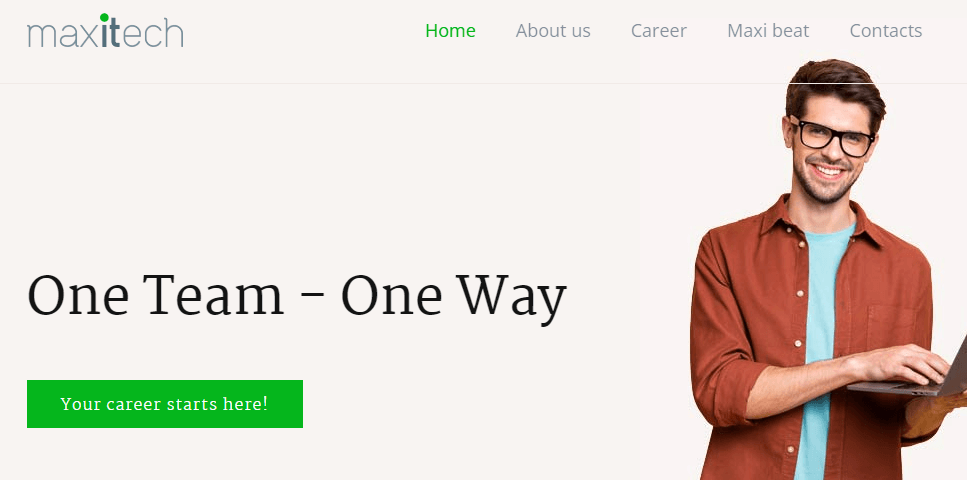 If you look for a budget-friendly cloud solution, Maxitech has you covered. It offers to store files on cloud servers and regularly check for viruses and other threats. You'll also have your cloud backed up while your developers create an application.
Benefits of Hiring Cloud Service Developers from Ukraine
Once you decide to switch to the cloud infrastructure, you'll need a cloud service engineer to help you do this. This employee designs, creates, tests, and manages cloud systems. The good news is that you can hire remote service cloud consultants or developers quickly and cost-effectively. And one of the ways to do this is to outsource them from Ukraine. Besides, by choosing this option, you get even more benefits.
Lower payrolls. Since the living cost in Ukraine is lower than in Europe and the USA, developers' salaries are around 15% lower. This allows business owners and CTOs cut costs on their IT projects and hire more cloud developers for the same budget.
Professionalism. The Ukrainian IT industry has been developing so rapidly because of the expertise our engineers possess. Multiple IT giants and tech startups appreciate the top skills, ability to communicate, hard work, and incentives of Ukraine-based developers.
Similar time zone. Ukraine is situated close to other European countries, sharing nearly the same business hours. So, hiring a Ukrainian cloud developer won't result in significant differences in time. This can make dev teams work more effectively and faster.
Knowledge of English. In addition to top engineering skills, most middle and senior developers speak English. This is critical for the US and European companies as they need to have clear and timely communication with each tech team member.
Wrapping Up
Ukraine boasts a vast network of managed service cloud partners that offer high-quality services. So, suppose you need to migrate to cloud infrastructure, deploy ML models, integrate AI-driven systems, get Big Data storage, automate your QA, etc. In that case, Ukrainian IT companies are here to help. Moreover, outsourcing a dedicated cloud expert from this country is cost-effective.