This article will revise the main tendencies of the growth of consulting companies in Ukraine, reasons to trust Microsoft Dynamics 365 Ukraine providers, and what consulting companies are the best in Ukraine.
The world economy evolves as innovations, and new technologies are being implemented in real life. The growing economy helped us develop new types of holding and managing human and material resources, finance, and business processes. Consulting is one of the instruments in these processes.
Digital consulting is one of the primary and fast-growing segments in management consulting. This branch of consulting was developing rapidly and made it possible to use cloud technologies, analytics, and social media to optimize business models in different companies.
Reasons for the growth of consulting companies in Ukraine
In total, there are about 5,000 consulting companies in Ukraine, which are significantly differentiated by market share, number of employees, and a set of additional services. Approximately 87% of consulting services provided in Ukraine are concentrated in Kyiv.
According to Clutch, among the greatest companies, you can find Foridev, CRMiUM, HumanCheck, SalesTech, Addition Advisory, Fiddle.Digital, A-HR, The Arbridge, Verter.Digital, Nullgravity, SaaS Founders Community, and others. Among the others here are located EY, KPMG, PWC, and Deloitte.
Traditionally, the assessment of the role of consulting in the country's economy is determined by the level of involvement of consultants in solving the problems of client companies. Most often, the level of development of consulting is determined by such indicators as the growth rate of the consulting services market and the share of the consulting sector of the economy in the country's GDP.
The volume of the national consulting market is approximately 0.46% of GDP ($ 585 million), which exceeds the maximum pre-crisis figures and generally corresponds to the European average;
The consulting market in Ukraine has positive dynamics (average annual growth rate – 14%);
Consulting services are differentiated; the most promising areas are financial (15% of the Ukrainian market) and IT consulting (27% of the Ukrainian market);
The consulting market operates in Ukraine without a specialized legal framework and needs statistical separation as a unique activity.
In general, Ukrainian consulting is at the stage of its development. Currently, it is on the growth level, and it hides considerable potential.
If you want to find the best software houses with passionate and dedicated software development teams, continue reading our blog.
What is Dynamics 365?
Microsoft Dynamics 365 is a single platform for the technological growth of companies. The Microsoft solution automates all companies' business processes, ensuring the development of operational efficiency, building quality customer relationships (CRM) and enterprise resource planning (ERP).
Connected as needed, modern, intelligent applications (including cloud ones) help companies of any size (from 10 to several thousand employees) effectively develop their business.
Various fields that Microsoft Dynamics 365 works with:
Sales and Marketing
Field and client service
Finance and Operations
Human resources
Why is the level of trust of Dynamics 365 providers in Ukraine very high?
There are many reasons for that; here are some of them:
High level of security. Dynamics 365 is built on one of the largest public cloud providers in the world, called Azur. Its security model includes a lot of security levels. Microsoft protects your data with encryption. Also, this data is not available to any third parties that can use for marketing or advertising purposes.
Source: Microsoft
Unified Statistics. Dynamics 365 interacts with different cloud services, applications, and external data: websites, accounting databases, etc. Microsoft Dynamics 365 partners create up-to-date applications that can be used among all Microsoft communities.
Low price. Your overall costs are lower because the hardware to install is not big.
Function anywhere. Microsoft Dynamics is spread worldwide. It speaks 40 languages and operates in 40 countries. You can always find the Dynamics 365 providers no matter where you are.
Integration with other Microsoft Business applications. Dynamics 365 use PowerApps to increase productivity and unify all the functions.
Regular updates. Microsoft is interested in the constant development of its product; that is why they invest a lot of resources in Research and Growth.
How to partner with top Dynamics 365 consulting companies in Ukraine
Microsoft Dynamics has remarkable functions for different business solutions, and it is even more powerful in the hands of the team that knows how to personalize to the company's main goals.
The Microsoft Dynamics 365 consulting partners are familiar with all the trends on the market and help their clients be on the same page with all the innovations. Partner will educate you, cover all your business needs and find the best-suited solutions.
Choosing the right partner is essential because:
They provide you with constant support to minimize the number of problems that may occur.
They conduct all the needed research, assist your team, and build change management strategies.
They help to automate all the processes.
Considering Dynamics 365 partner, you should be careful and attentive, pursue every detail and ask every needed question. This partnership should be long-lasting, and every party should be interested in the company's blossoming or project. In other cases, you will risk losing your time, money, and resources.
Microsoft dynamics 365 consulting services provider will have a wide talent pool of Dynamics 365 developers and can help you to find the right one. Microsoft dynamics 365 consultants should know more than just D365 but also how to integrate the product successfully in the system.
We've prepared a list of companies to help you to choose the right Dynamics 365 experts and Dynamics 365 engineering services.
15 Dynamics 365 consulting companies in Ukraine
1. Innoware Ukraine LLC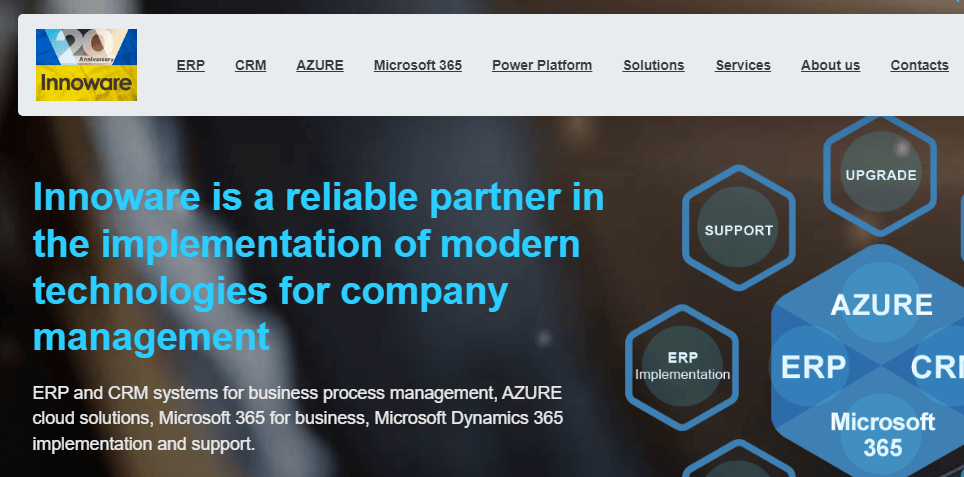 Innoware was founded in 2001 and today is an expert in the market of consulting services in the field of implementation of enterprise management systems (ERP) and customer relationship management (CRM).
The company specializes in implementing business solutions and cloud technologies for medium and large enterprises. The company's portfolio includes products and services such as MD 365 Business Central, MD 365 Finance, MD 365 Supply Chain Management, MD 365 Customer Engagement, Microsoft Azure, Microsoft 365, Power BI, Power Apps, and more.
Innoware has implemented more than 350 projects in various industries in 10 countries.
2. TComTech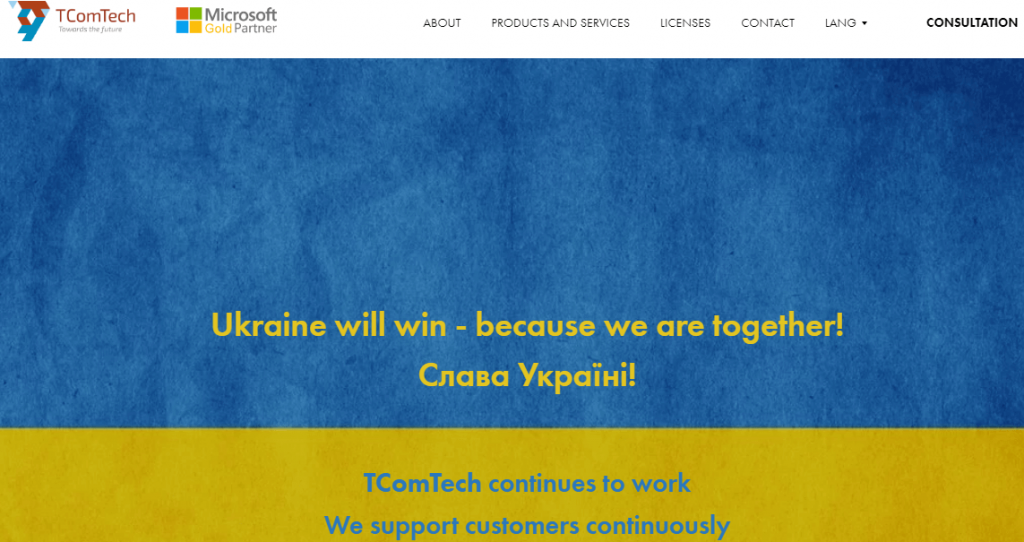 TComTech provides Microsoft Dynamics 365 consulting services for small and big companies with different amounts of work. TComTech works with programs to apply:
• management systems of the Microsoft Dynamics ERP line
• sales management systems and compatible processes of the Microsoft Dynamics CRM line
• advanced special systems through the Microsoft Dynamics 365 platform
3. Span Ukraine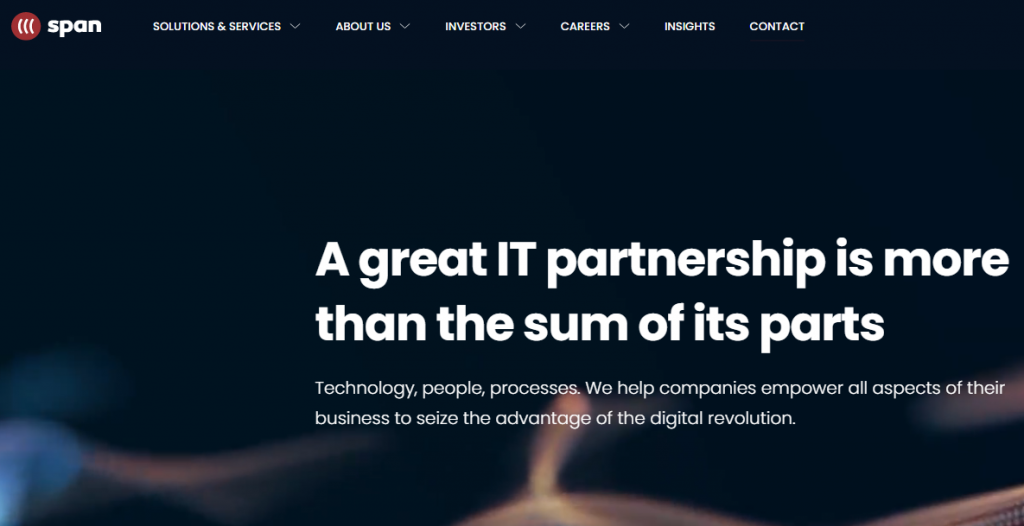 For 25 years in a row, Span has been dedicated to software development, service and system integration.
4. Teqhou Ltd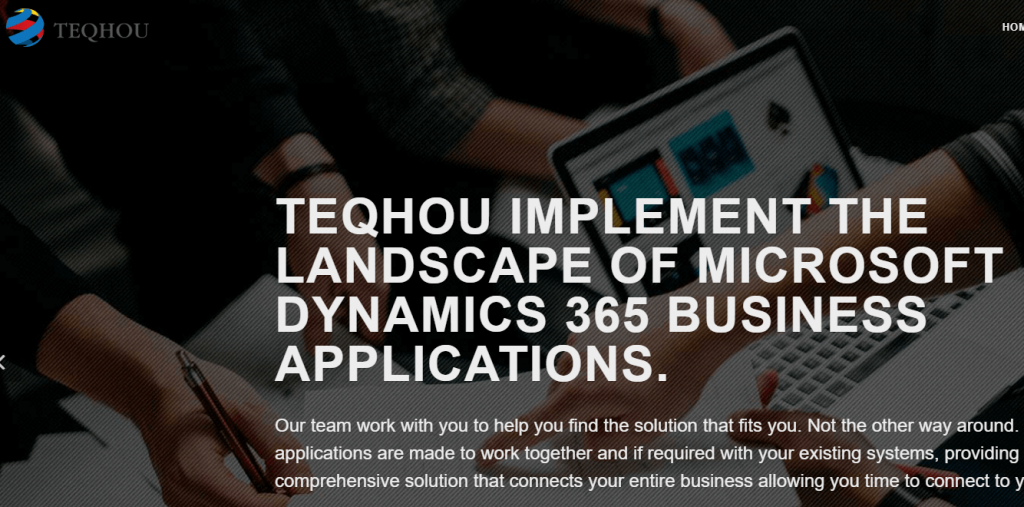 Teqhou has great experience in working with Microsoft Dynamics ( that includes dynamics 365 development services ).
5. Silvery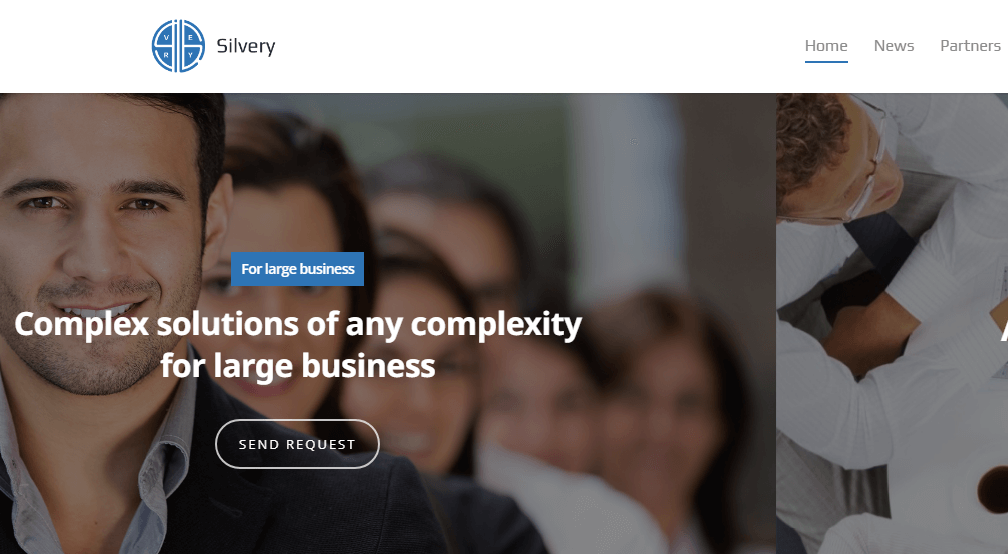 Silvery is a system integrator that specializes in implementing the following solutions:
IT infrastructure (server, network) – management of accounts, mail, unified communications, backup, etc.
Cloud technologies – SaaS, PaaS, IaaS based on Office 365 and Azure, including – hybrid infrastructures
Information security – credential protection, device management, data, and perimeter protection, etc.
6. Indi Vision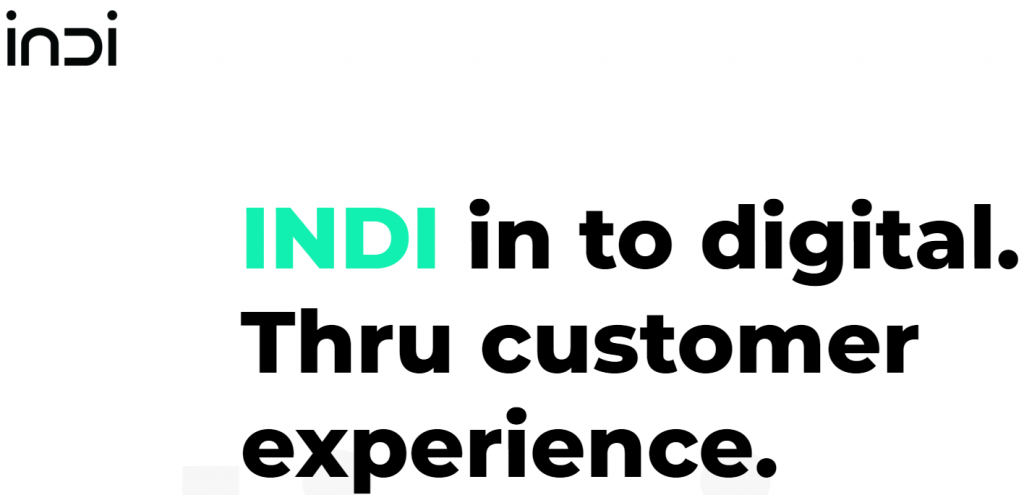 An experienced team with 10+ years of experience in Microsoft solution development. Microsoft Silver Partner, partner of the year 2020.
7. TechExpert

TechExpert has many years of experience in the successful implementation of complex projects in information technology. During this time, specialists have implemented many projects in various areas: building, optimizing, and modernizing infrastructure, introducing software products, switching to new platforms, etc.
Constant cooperation with leading manufacturers of hardware and software allows company to create and implement integrated solutions that combine the infrastructure part with the automation of business processes. Among their partners are Microsoft, HPE, Cisco Systems, Check Point, Symantec, Citrix, Veeam, and Pearson VUE. The list of clients includes leading Ukrainian and foreign enterprises and government services.
8. Conterra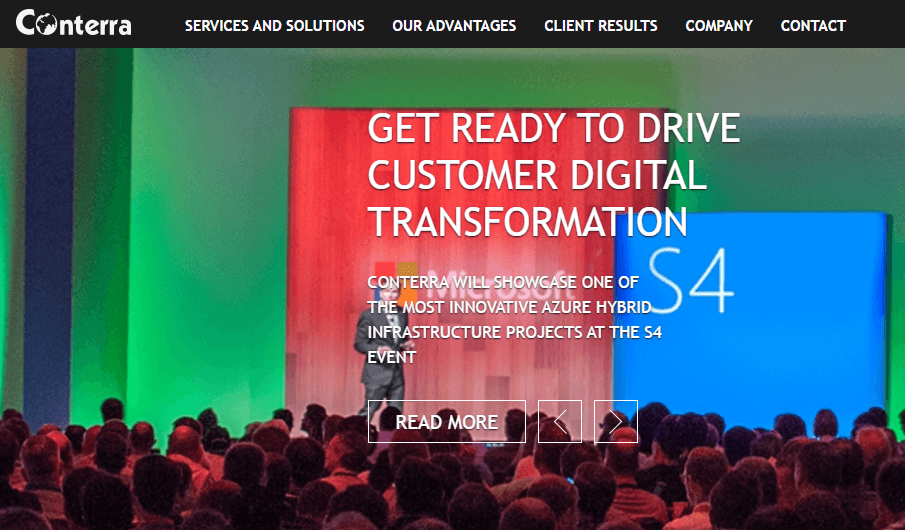 With 12 gold and 3 silver Microsoft Partner Network competencies, their team adheres to recognized best practices and has experience in running joint projects with Microsoft Services.
9. Xpand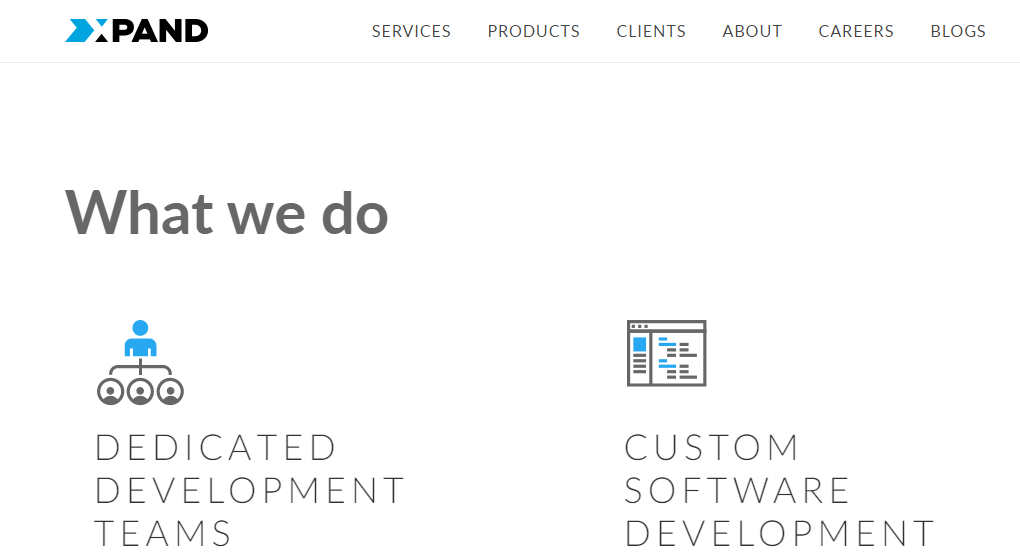 Xpand is a product and service software development company that provides CRM and ERP services worldwide. Xpand is always on the same page with innovations and trends, which helps them propose the best solutions for their clients.
10. UDS Systems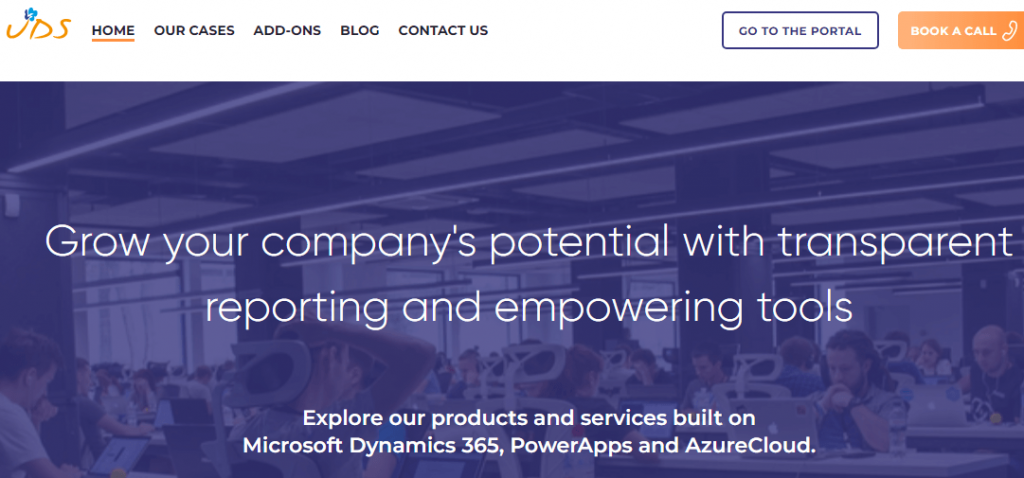 Superior technical expertise is the company's core identity that enables solving issues of any complexity. Along with the personal approach to each client and in-depth business process survey and analysis, UDS Systems implements the best optimization and automatization solutions.
11. OntargIT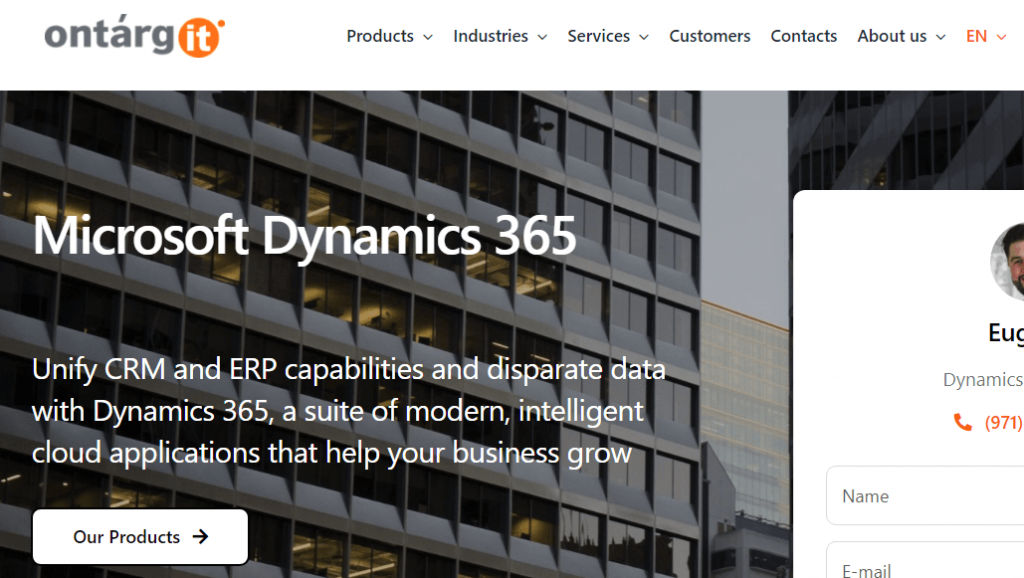 OntargIT is a Microsoft GOLD Partner that implements modern innovative solutions for effective business management. It is focused on implementing and supporting Microsoft Dynamics AX / 365 and Microsoft Power BI.
12. SMART business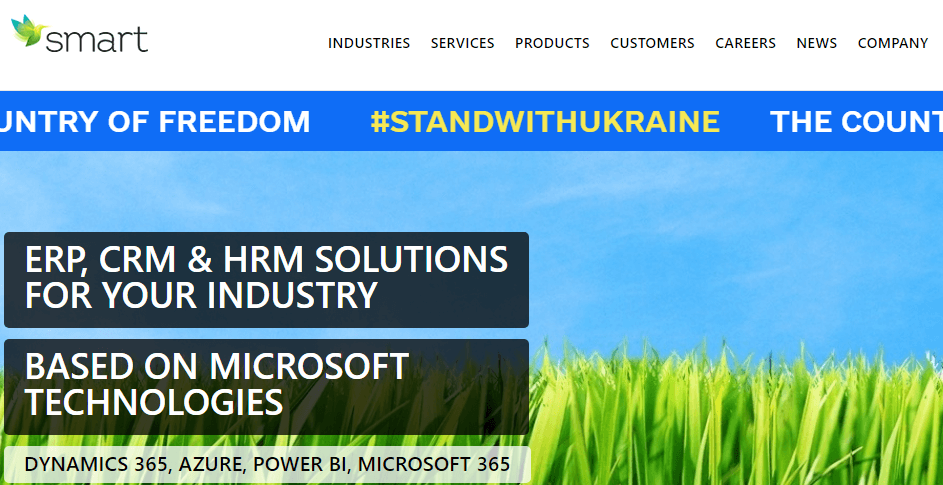 SMART business is one of the best consulting companies in Ukraine. It uses trends in software development to increase productivity and help its clients to grow.
SMART business builds, optimizes, and supports commerce systems for companies and corporations on the Microsoft Dynamics platform (CRM, NAV, AX, Dynamics 365). Their developers are highly professional and know how to work with Microsoft Office 365 cloud technologies, Windows Azure, Power BI, Yammer, Teams, and mobile applications.
13. Softwarium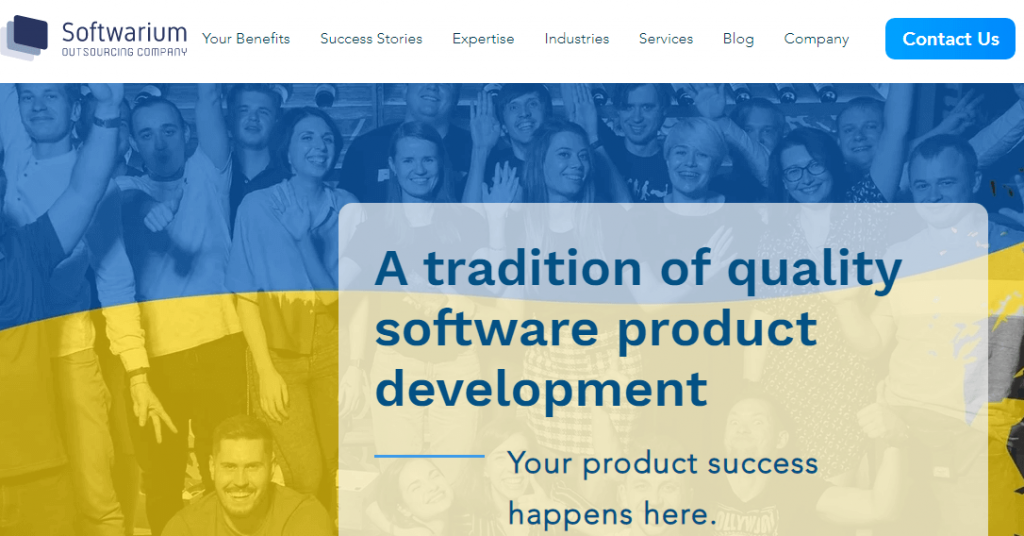 Softwarium is a consulting company with a wide range of services that can be useful for different types of clients. They offer innovative decisions based on global trends and the needs of your company.
14. Solution Mentors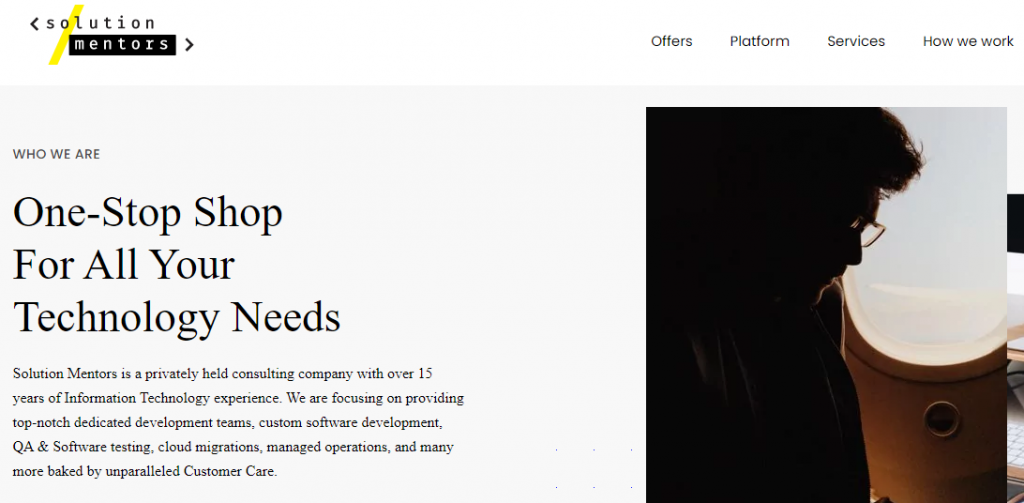 Solution Mentors provides services to expand development teams, custom software development and business solutions, software quality testing, cloud migration, and database services for companies and organizations of all sizes.
15. Altair Solutions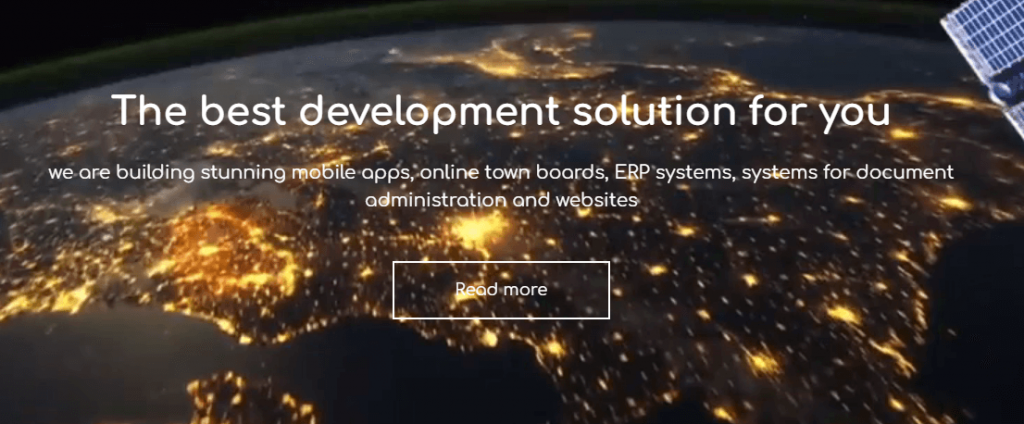 It specializes in providing services in the field of information and communication technologies, namely – in the development of complex business solutions, implementation and configuration of ERP and CRM systems, system integration, mobile technology, consulting and technical support.
At the moment there are a really large number of Dynamics 365 consulting services, but if you are looking for a professional – welcome to Squadrity!