More and more modern businesses are incorporating technology into their processes. And it's for a solid reason. In this way, about 40% of companies seek to improve their operational efficiency, and 35% aim to meet the changing expectations of their customers.
Data plays a crucial role in the fast-paced digital transformation of businesses. It's a valuable resource for any organization as it helps company owners better understand every aspect of their operations. Data collection and analytics mean more informed decisions and improved overall business performance.
Yet, all these advantages are available only in the case of proper data processing and correct interpretation. That is why companies are increasingly looking for data engineering consulting partners. It's not surprising considering that this profession was among the top 15 IT specialties in the US, according to a LinkedIn report.
Cutting-edge data engineering consulting services aren't exclusively available in the United States, though. You can find top specialists in other countries even at more reasonable rates. Today, we'll tell you about Ukraine's 15 best data engineering consulting companies.
Do you really need such services, and what benefits will you get? How to choose the most suitable consulting firm? Find answers to these and more questions in our article.
Benefits of Data Engineering Consultancy
Before we discuss the numerous advantages of data engineering consulting, let's figure out what kind of profession it is.
A data engineer or data engineering consultant is a specialist who collects, prepares, analyzes, and manages data. This expert then uses the processed information to improve operational business processes.
How exactly can data engineer consultancy help companies? Let's look at the main advantages.
Increased Flexibility
Businesses that hire data engineering consulting firms increase the flexibility of their company's processes. With an experienced team, all the organization's data will be easily accessible and can be used at any time. Now you don't need to manually collect and clean datasets because a consultant will do it for you.
Boosted Efficiency
Using data engineer consultancy services, you can analyze critically important information and draw reasonable conclusions. You open up new business opportunities, thus becoming more efficient.
Higher Profits
How can you increase earnings by simultaneously investing in data engineering consultancy? Very easy. With processed data, you can make better and more accurate forecasts, find ways to outperform competitors and see opportunities for innovation. All this together will contribute to increasing your profits.
‍Smarter Decisions
With an experienced consultant data engineer in your team, you get a trustworthy advisor and strategist as well. Thanks to such a specialist and his knowledge in the field of data analysis, you will be able to make more profitable decisions for your company. In addition, all these decisions will be supported by real arguments and facts.
Trend-Savvy Actions
Keep up with the market and competitors by involving data engineering consulting services. Given how fast and dynamically changing the modern business environment is, you cannot afford not to pay attention to trends. By analyzing data, you innovate.
Better Teamwork
A data engineer can better instruct your employees about your company's analytics products and services. When your team understands data-related processes, they will perform their work more efficiently and coherently.
Reduced Risks
With data engineer consultancy, you significantly reduce your business decisions' risks. Engineers can predict the consequences of any action and anticipate potential problems or limitations. This way, you can solve issues before they appear and make more beneficial decisions for your business.
How to Choose a Data Engineering Consulting Firm
Choosing a reliable data engineering consulting firm is critical to getting as many advantages as possible and becoming a truly data-driven business. We'll tell you how you can do it in a few steps.
Weigh Your Needs and Potential Solutions
Carefully consider for what purposes you need data engineering consulting services. You should clearly describe the expected results from such work, and these outcomes should be measurable.
Generally, companies need data solutions for two reasons: to improve their digital products or their business's overall performance. Regardless of which of these options is yours, it would help if you understood the purpose of your organization's use and analysis of data.
Study Available Data Engineering Companies
After you have decided on your needs and goals, you can start looking for a vendor. It can be data engineering consultant Accenture or any other firm that interests you.
To simplify your search, we have prepared several ways and places to locate ideal candidates:
Company listings and rankings. Such platforms collect the best offers from companies for various services, expert technologies, industries, and locations. To do this, use a service like Clutch. You can immediately filter the country and skill you need and find the vendor that suits you there. At the same time, you can look through ratings and reviews there.
LinkedIn and your connections. LinkedIn is a professional networking platform. There you can search for the specialists you need by keywords or categories. You can also post an ad on this social network; maybe one of your connections will help or recommend someone.
Specialized directories or forums. You can also use platforms that bring together dedicated software development teams in different categories. You can choose a company that interests you and read all the relevant information about it. An example of such a service is Goodfirms.
Tech events. Do you want to get to know your future vendor even better? Attend tech events and personally meet your potential employees there.
Review Your Chosen Vendor
Once you've searched for the right companies, you'll likely have several hiring options. To choose one, you'll need to learn more about them.
To do this, you should study the company's portfolio, browse your vendor's website, read reviews of previous customers, etc. You can also contact the firm directly and ask for client references or more details about their experience.
Interview Your Best Candidates
When you've made a shortlist, it's time to move on to interviews with the best candidates for a data engineering consultancy. During a conversation with a potential vendor, please pay attention to his communication style, ability to define the scope of work, previous experience, and expertise in your field.
Onboard Your Vendor
After conducting interviews with candidates, you can choose the best one. Now it's time to conclude a contract with all the details and familiarize the vendor with your business processes.
What Services Data Engineering Consulting Partners Can Provide
Before hiring a data engineering consulting company, you should ensure that the vendor can handle your tasks. To do this, you should be familiar with the services typically provided by such firms. Here are the main ones:
Reviewing the current data architecture. Specialists assess what is currently available in your company, analyze data sources and identify data lakes.
Creating a data architecture. Experts can design cloud-based data solutions, prepare and automate processes for multi-structured data, configure databases, and build data software solutions.
Optimizing data lakes. Data lakes are centralized datasets. Experts can streamline the transfer of all your data to data lakes.
Cleaning data. Specialists can collect data and clean it from irrelevant pieces.
Processing data. Experts can process data in real-time, standardize it, and implement scalable solutions based on it.
Creating data pipelines. Specialists can create data pipelines to collect, store, and process data.
Analyzing data. Experts can advise, prepare a plan and methods of analysis, and perform data analysis directly.
Consulting on analytics tools. Specialists can advise the best analytics products, both open source, and custom, for your business.
Selecting data management platforms. Experts can choose the most suitable data management platform for your business, such as AWS, Microsoft Azure, or Oracle.
Top 15 Data Engineering Consulting Firms in Ukraine
Now, we'll share the best data engineering Ukraine's companies with you. Follow our comprehensive list:
1. N-iX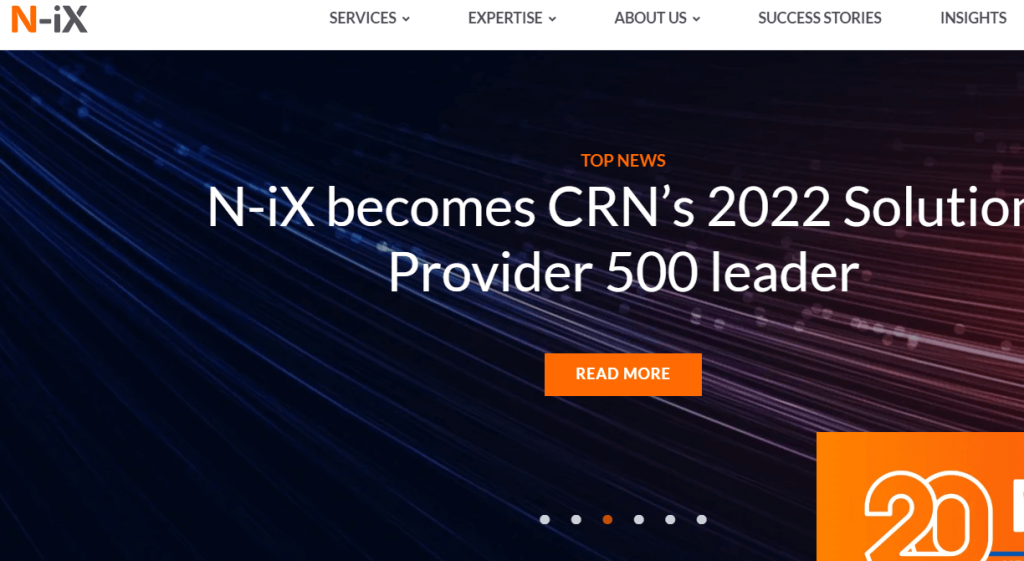 N-iX is a Ukrainian software development company from Lviv. Over 19 years on the market, the firm has expanded to 8 offices in Europe and the US. Now they have more than 2,000 experienced employees, including data engineers.
2. DataForest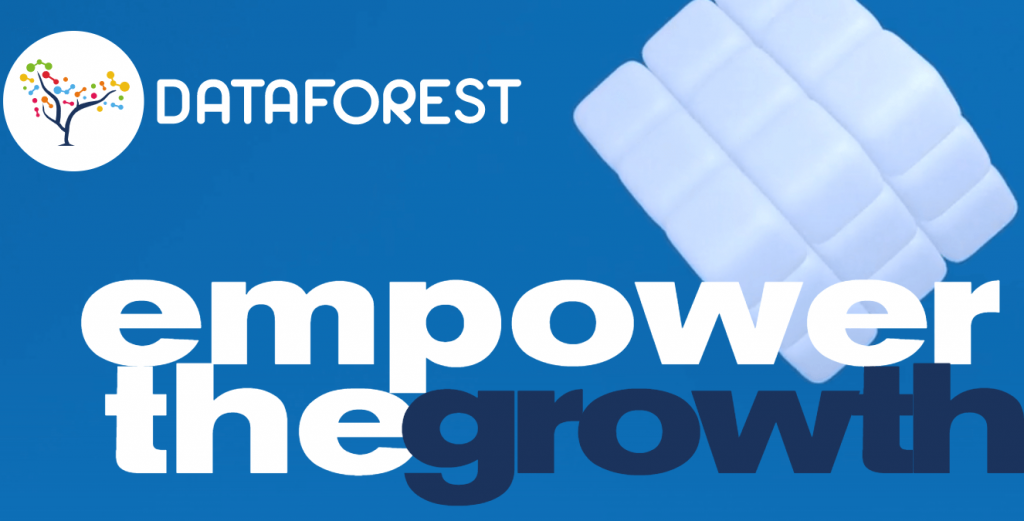 DataForest is a data science and web development company based in Kyiv, Ukraine. This firm applies its extensive expertise in data engineering to business automation, large-scale data analysis, and advanced software creation. They have over ten years of experience and more than 250 successful projects.
3. Sigma Software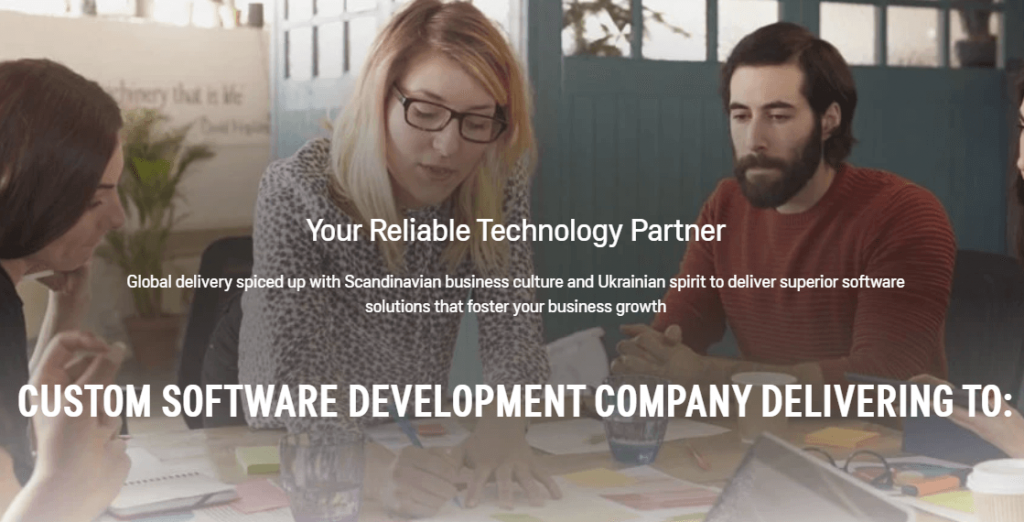 Sigma Software is a software development company from Lviv, Ukraine. The firm was founded in 2002 and has opened offices in Sweden, the USA, and Poland since then. They have over 2,000 employees, including data engineering experts.
4. DataRoot Labs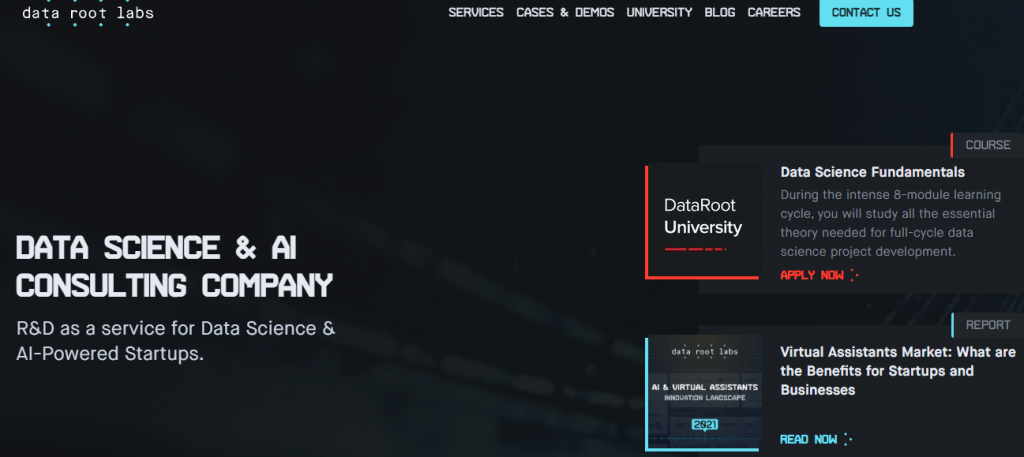 DataRoot Labs is a data science and AI consulting company based in Kyiv, Ukraine. This firm was founded in 2016 and has since opened another office in Tel Aviv. The experts of this company specialize in implementing artificial intelligence solutions, R&D, and data engineering in various industries.
5. Mighty Digital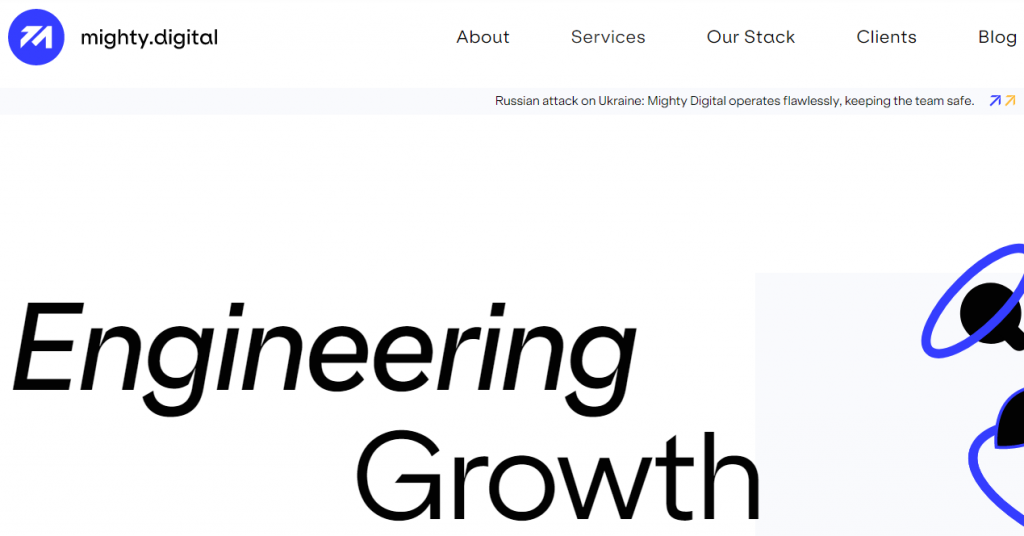 Mighty Digital is a data engineering company based in Kyiv, Ukraine. This firm has been in the market for over five years and provides data collection, processing, strategy, and analytics services. Thanks to their experts, you can make your business data-driven.
6. Dot Analytics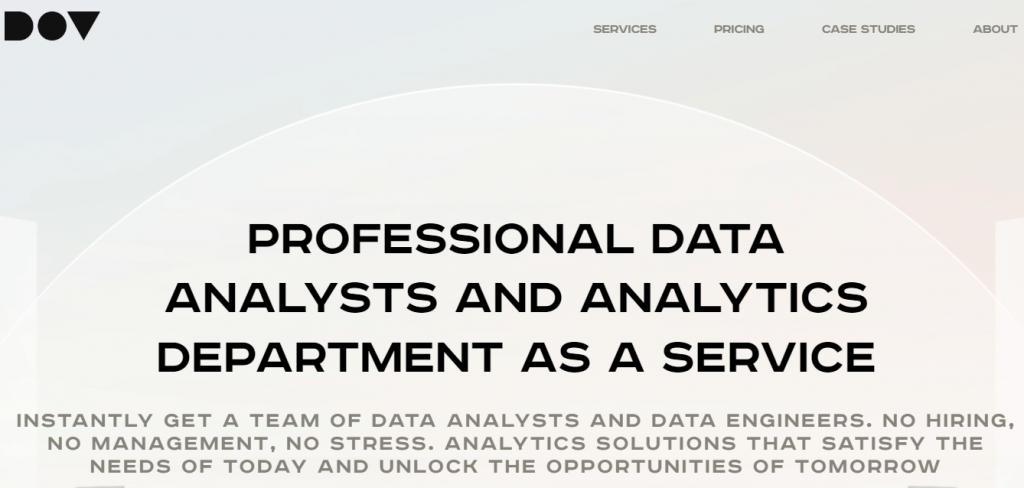 Dot Analytics is a data science company based in Kyiv, Ukraine. This firm has been working in this field for over seven years and provides analytical services for businesses in various industries.
7. ITRex Group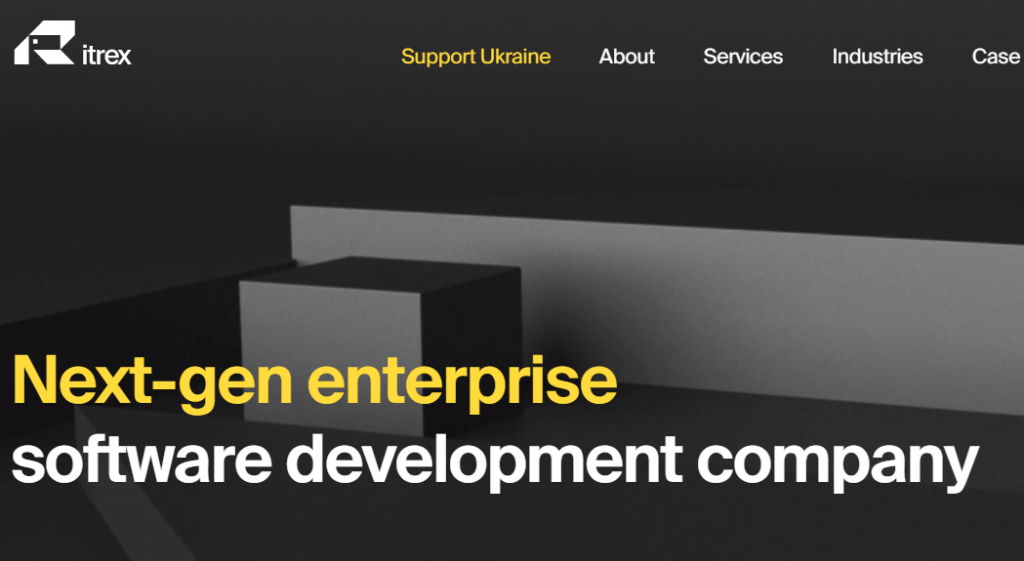 ITRex Group is an international tech consulting and software development company headquartered in Kyiv, Ukraine. This firm aims to innovate and automate the company's products, services, and business processes. Their staff consists of more than 300 employees, including data engineers.
8. Jelvix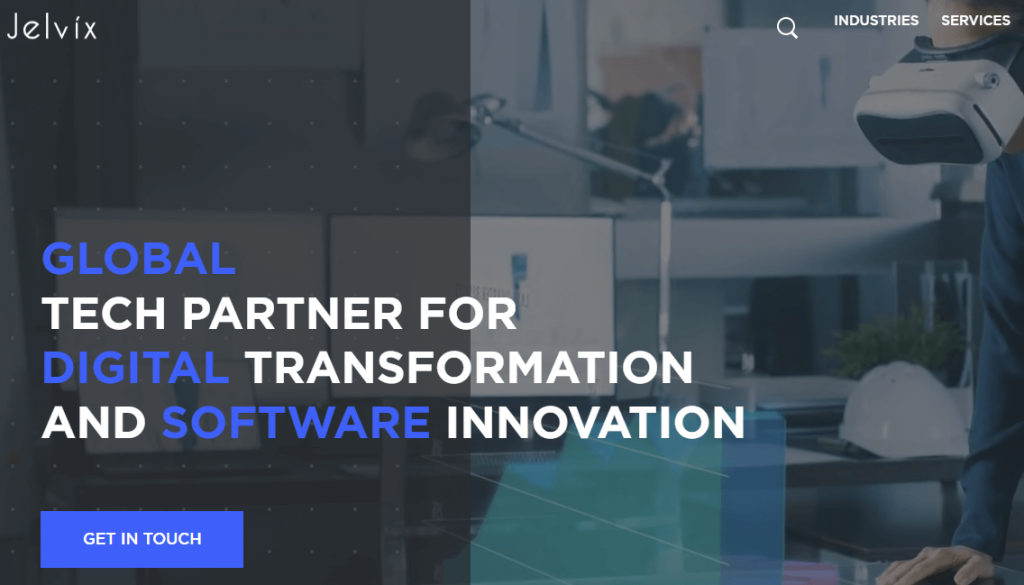 Jelvix is ​​an IT consulting and software development company headquartered in Kharkiv, Ukraine. This company has more than ten years of experience and other branches in Europe and the USA. Their experts help with the digital transformation of businesses and data engineering.
9. BIOS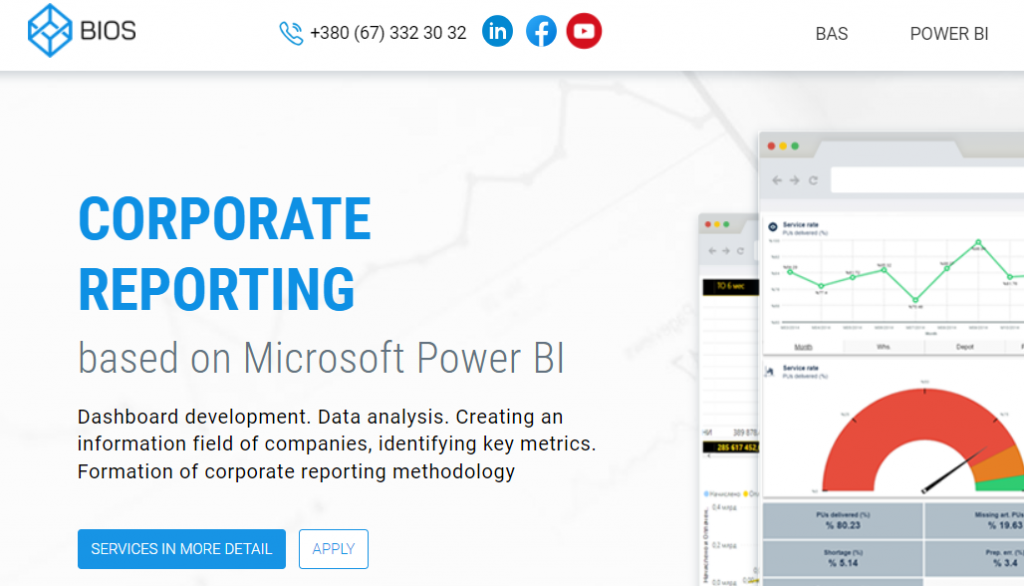 BIOS is a data analysis company based in Kyiv, Ukraine. Their primary expertise lies in their impeccable knowledge of Microsoft Power BI. With more than eight years of experience in the market, it is also one of the best data engineering and ASP NET consulting companies.
10. Intelliarts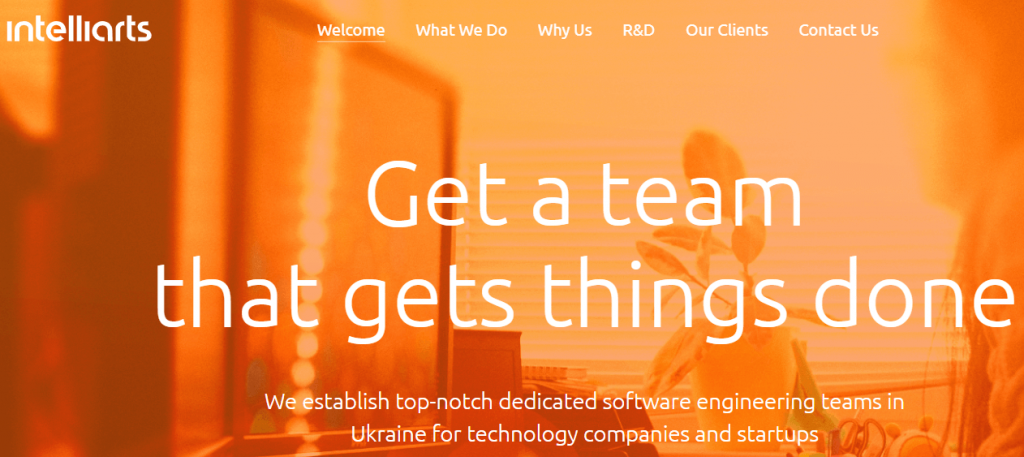 Intelliarts is a technology consulting and software development company based in Lviv, Ukraine. This firm was founded in 1999, and during this time, it gained extensive expertise. In particular, their services include R&D, data analysis, data science and engineering, machine learning, and more.
11. JEVERA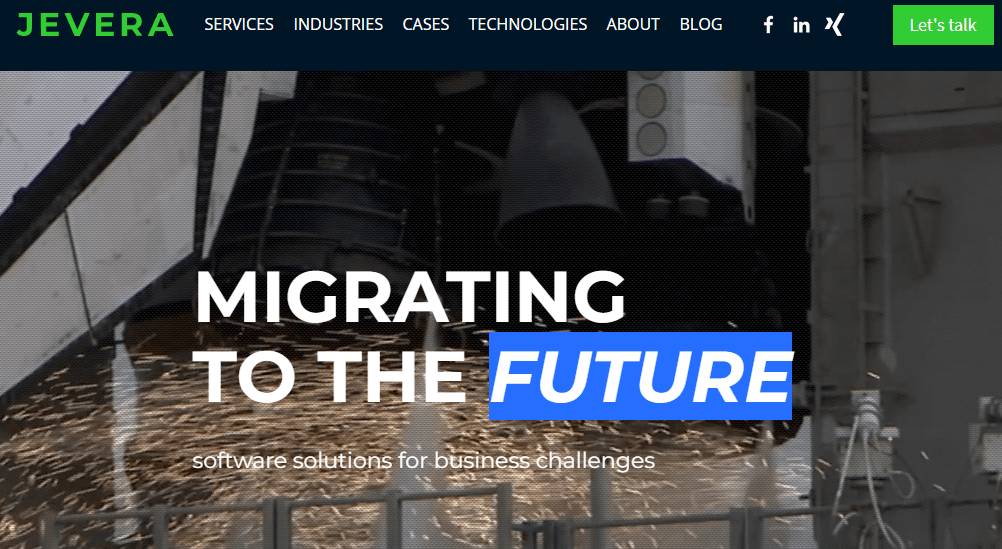 JEVERA is a software development company based in Chernihiv, Ukraine. Founded in 2009, this firm offers numerous services beyond digital product creation. They also provide data engineering and analysis.
12. OntargIT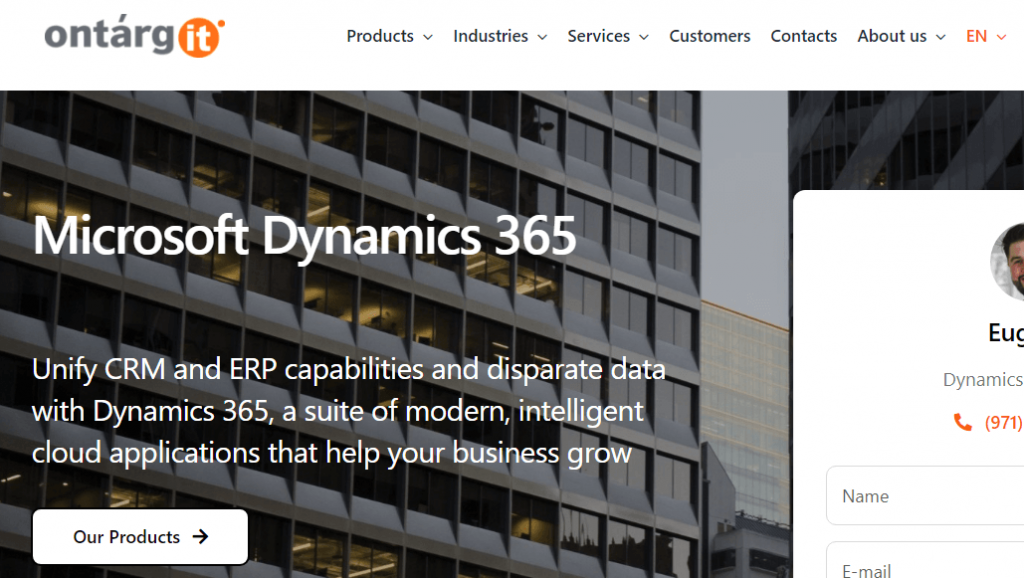 OntargIT is a Kyiv-based company that specializes in IT consulting. Their primary area of expertise is Microsoft Dynamics 365 and Power BI. This firm offers data analysis services as well.
13. DatBI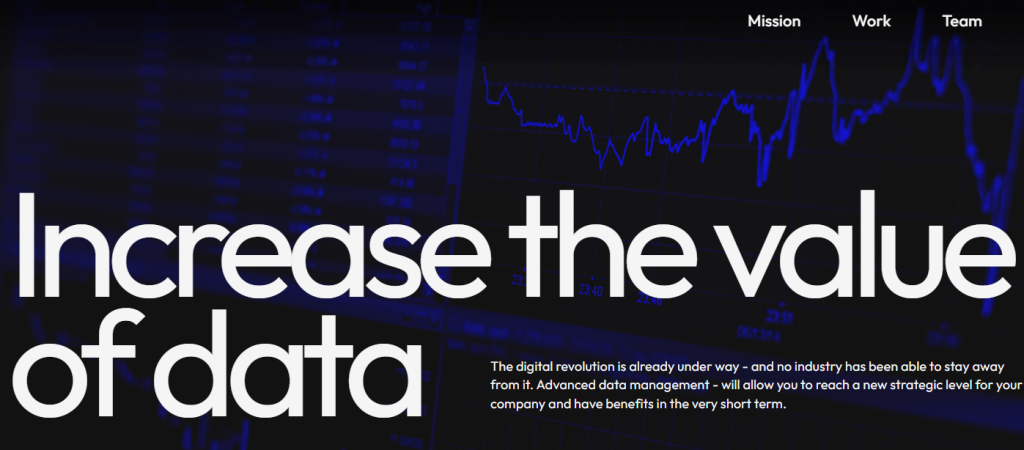 DatBI is a data analytics company with offices in Kyiv and Warsaw. They create data-driven products and help businesses automate their processes. This firm also provides data management and engineering services.
14. QOps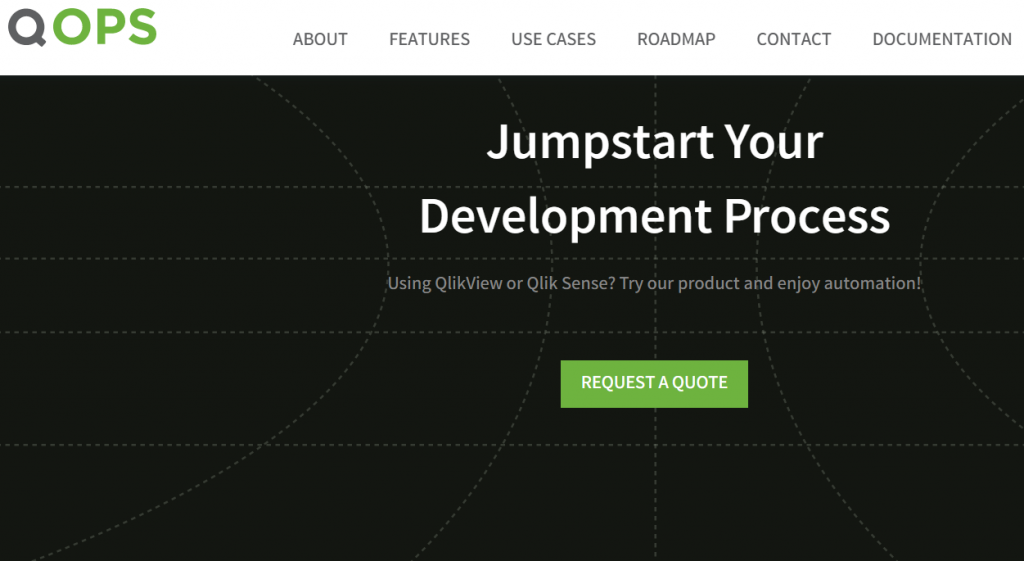 QOps is a business analytics and data visualization company from Dnipro, Ukraine. They also provide software for companies in various industries and are experts in data engineering.
15. DeepInspire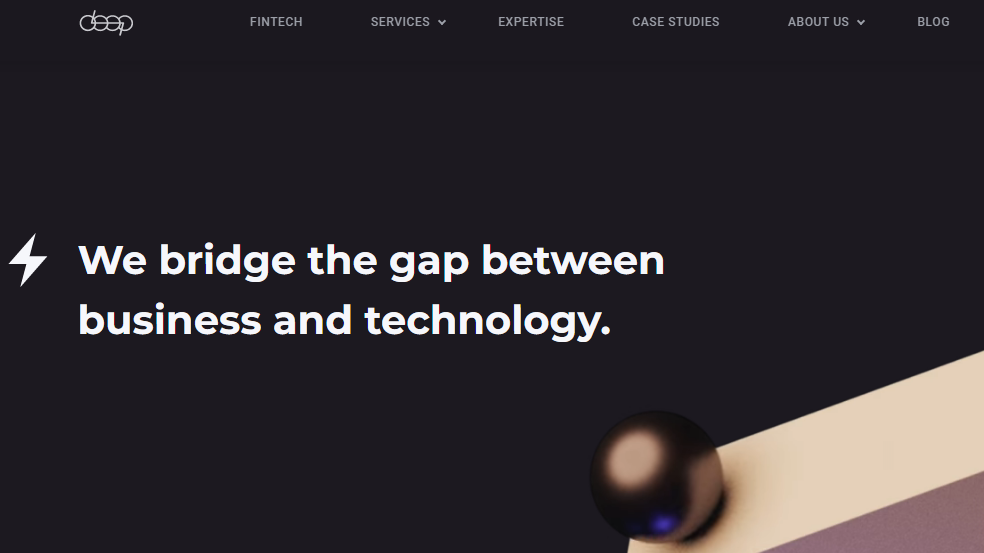 DeepInspire is a Ukraine-based custom software development company from Lviv. This firm has been on the market since 2000 and has expertise in data analytics and engineering.
Final Thoughts
As you can see, data engineering consulting is a promising solution for your business. Driven by data, you can increase your profits, reduce risks, and make informed decisions.
We hope our list of the top 15 Ukrainian data engineering consulting firms will help you choose the right vendor. Therefore, if you need them, feel free to contact us.