Are you not satisfied with the profit you have from your website? Does it seem to be super good and pretty so you cannot find what is wrong? Then a UX consulting will come in handy for you!
UX or User Experience is a term describing how comfortable and easy it is to use some app or website. So a UX consultant can find those moments that make working with your product less obvious, intuitive and logical.
Here is some statistics that showcase influence of bad UX optimization:
90% of users stop interacting with app because of low performance
53% of users tend to leave websites during first 3 seconds
39% could stop interaction with content for the reason that the images loading too long or do not load at all
91% of unsatisfied clients do not complain and just go away without any feedback
88% of users are less prone return to a website after a bad user experience
Thus a user experience consultant works not only with your website's or app's appearance, but much deeper, providing also data engineering consulting. It means analyzing the main category of customers, some specifics of that group and building strategy based on it.
Most likely now you understand the usefulness and importance of such an expert for your business. But how is it possible to find a perfect experience design consultant?
Choosing the Right UX Consulting Companies
The best way to find a professional is addressing UX consulting companies. But how can you be confident that this particular firm is suitable? Here are some qualities a good UX consulting agency should have and several tips to find the best one for you.
First of all, good UX consulting agencies have clear explanations of their work experience and clients. So you can see reviews to learn more about this company or even communicate with some clients to have real access to their UX consulting services and be aware of any nuances existing in a collaboration with this firm.
Secondly, a credible firm shows its knowledge and experience base. According to this data you can understand if this company may be helpful in your particular situation.
And one more important point to mention is the process of working and its prettiness. You should feel convenient during this collaboration, so it is necessary to share values. In such a way it is essential to explore the company's culture and their approach beforehand. Do not be embarrassed to ask for a trial task to make sure that it is the best couple for you.
Now it may seem to you that finding such a perfect company is an unreal task but the good news is that in the modern world you can appeal to any firm in any country you want! And a perfect solution can be addressing ukrainian outsourcing companies as there are a lot of Ukraine new tech startups.
User Experience Design Consulting in Ukraine
Working with Ukrainian companies may be beneficial for your business and here are some proofs:
great number of trustworthy companies
close culture and values
wide range of talent professionals with high qualification
relatively low cost of services
So you can get the best match, high quality of work with comparatively low cost. Keep reading to find out the best UX consulting firms in Ukraine.
Top 15 UX Consulting Firms in Ukraine
1. Excited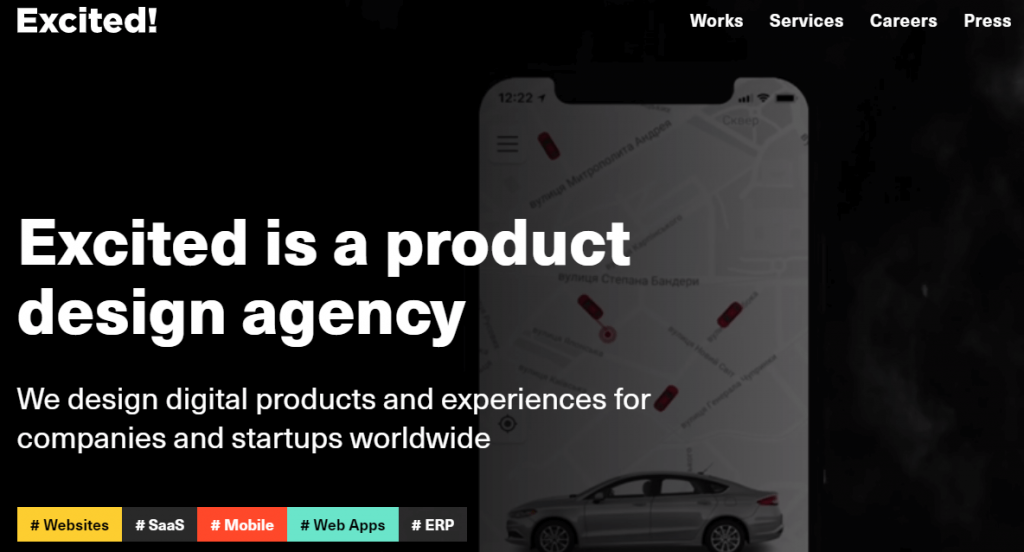 Excited is a 5 star rated company on Clutch, based in Lviv. It is a relatively young firm, so its team counts only 5 employees, but as it shows its rating they are real experts. As far as it is a small and new company it provides excellent quality with low cost. It is definitely a super match! They work on user research, UX strategy and usability testing. Their clients are small and midmarket companies, such as Milkstork, Builddirect, ClubReady, Verida.
2. Spaceberry Studio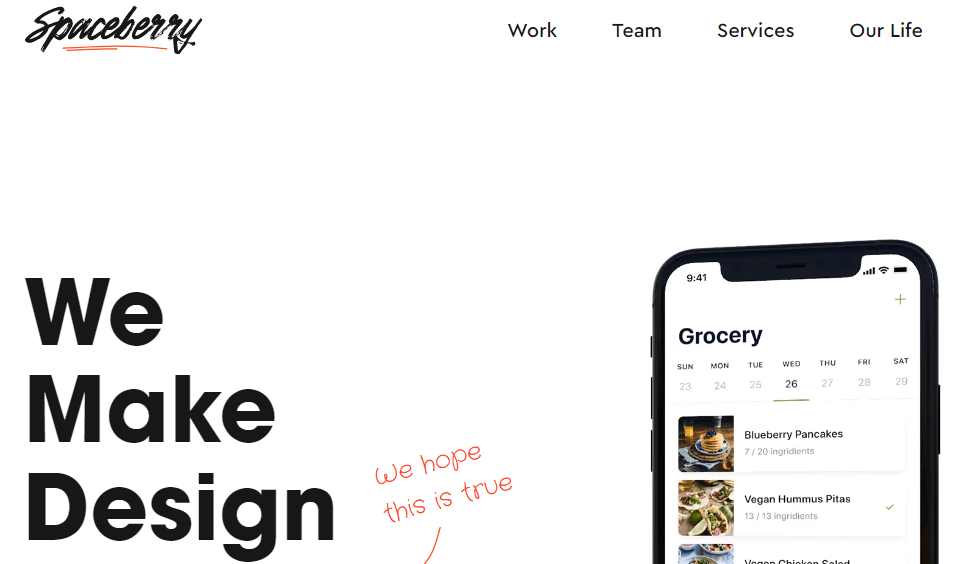 It is a 5 star rated company from Kharkiv with an outgoing and joking team. Their easy atmosphere surely will be beneficial for everyone working with them. And the fact that 68% of their clients return with new projects confirms it! The very first seconds you spend on their website catch you up with its easy going attitude. The positive energy of this team will influence you even through the screen!
They provide UI/UX design services including mobile app design, website design, digital branding, UX audit, express design and logo design. Their most noticeable clients are BitcoinWide – Global, SPUD, Morrison Financial, Farm.One.
3. Angle 2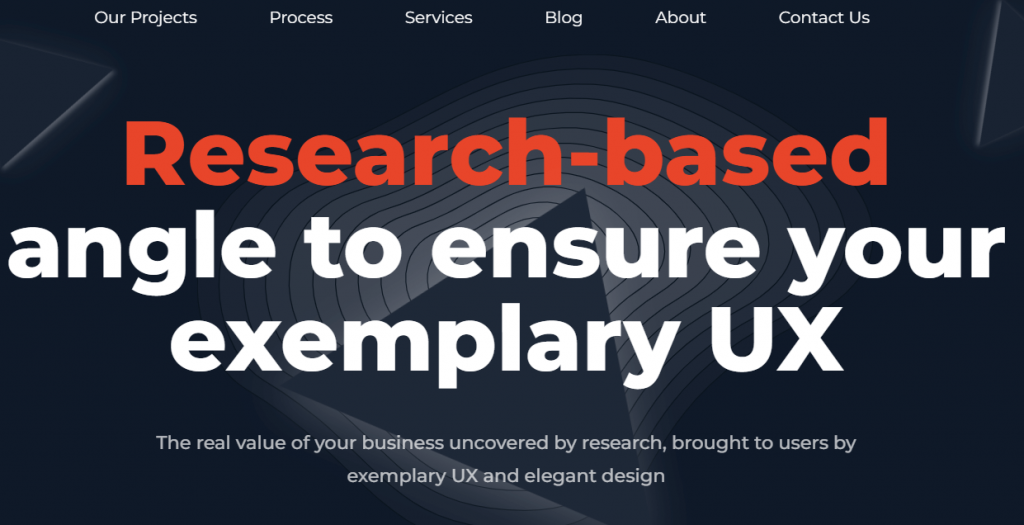 This agency has a 5-star rating and can provide you with a highly qualified UI/UX consultant. Its team counts 10+ specialists based in Kyiv. This firm specializes in web design and despite the smallness of this team it does its work perfectly! What is more, you can even get a free consultation that is a great opportunity to feel the vibe of the company and understand that it is suitable for you. Also, here you can hire a UX research consultant as well as get design or redesign of your app and design management.
4. Keep Calm Labs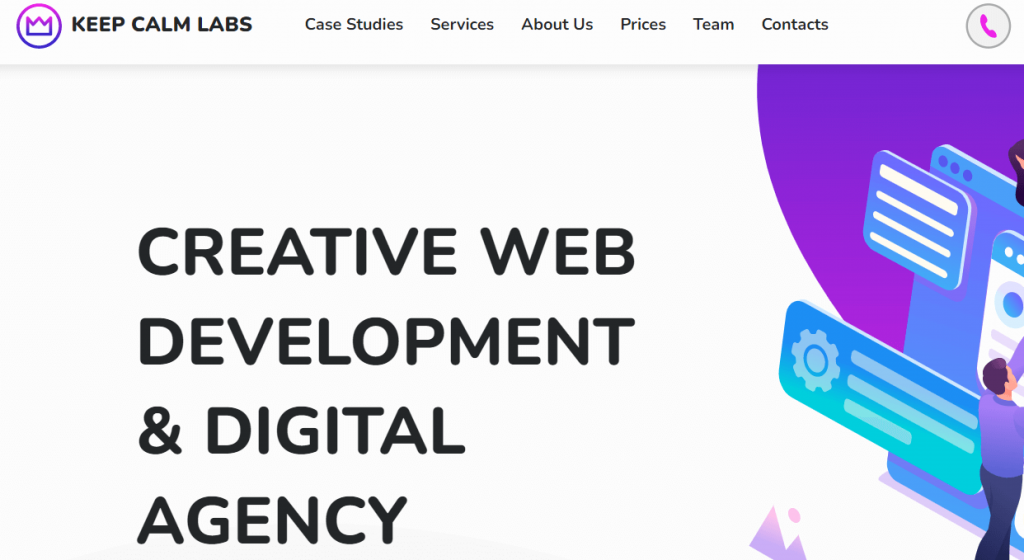 Keep Calm Labs is one more 5-star rated agency, located in Kyiv. It is a team of more than 30 professionals that can help you build strategy and improve service design, as well as provide you with advanced CX and UX consultants. Its main services are UI/UX design, web development and mobile application development. Among their clients you may find such firms as TravelBox, Mystetho, Cognex. Keep Calm Labs is experience and quality, so you can keep calm and leave your problem to them without any doubts!
5. The Gradient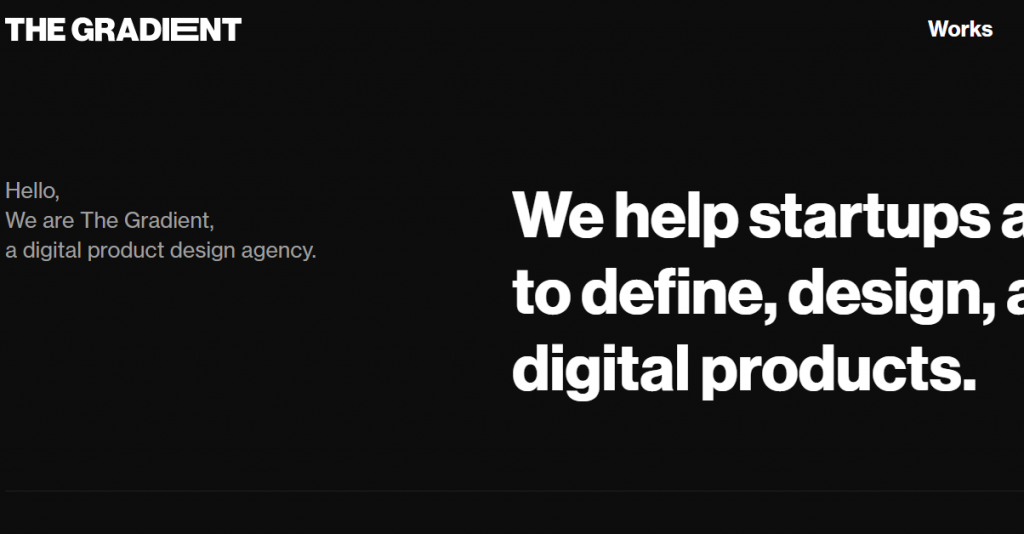 This company, rated 4.9 star on Clutch, is based in Lviv. Its team consists of 25 highly experienced experts. Even if you are a startup owner they will help you determine its conception and build strategy for subsequent working on it. Thus, companies of any size are their clients in different spheres including health care, consumer products industry and financial services. It is such popular firms like Philips, Ukrsibbank, Nasdaq Dubai, Qatar Airways. The gradient is a company you can trust.
6. Selecto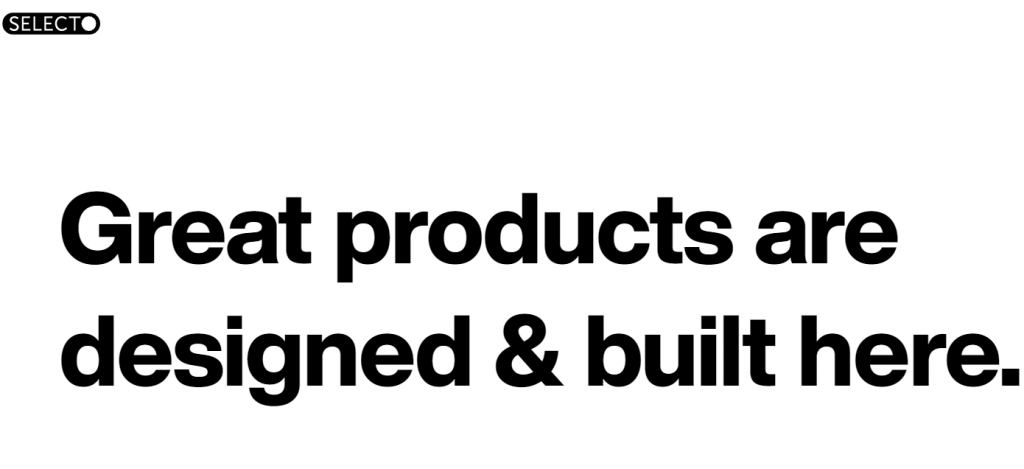 The rating of this firm on Clutch is also 4.9 stars. Its offices are situated in Lviv and Rivne and its team counts 45 experts. The experience of this company is more than 7 years, so you can be confident that they know their duties perfectly.
Selecto specializes in UX/UI design, web design and development, mobile app development. Mostly its clients are midmarket businesses, such as Abbott, Vodacom TV, DVL Express, Vezeeta. If you are looking for approved professionals through the time choose Selecto!
7. QubStudio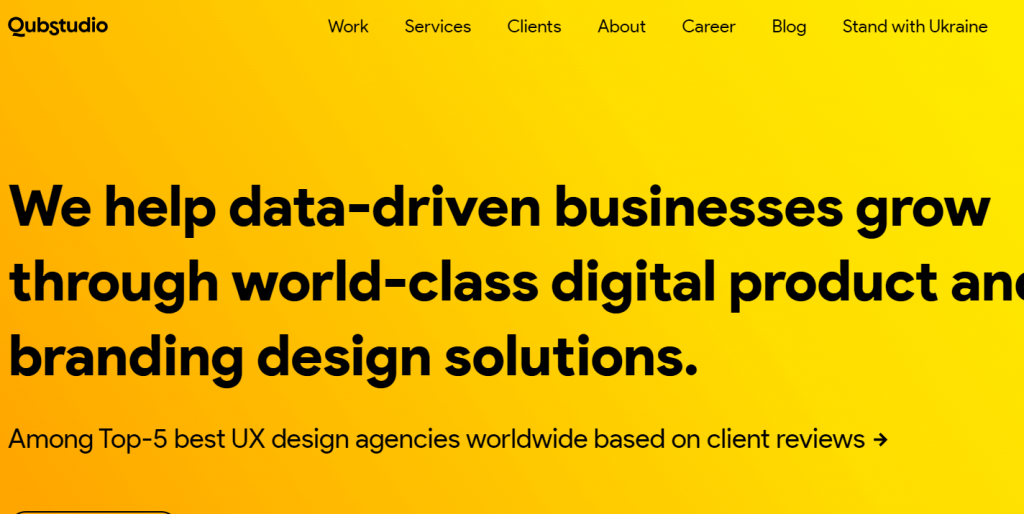 This 4.9-star rating firm is located in Lviv. There are about 25 employees and huge experience based on more than 200 successful projects. Client reviews show that this company is one of the best not only on the Ukrainian market but also among similar agencies worldwide it is on top-5!
Mostly QubStudio works with clients in information technology, but there are also business services, advertising, marketing and consumer products projects. Their clients are such popular companies as AXA, Oracle, Go To-U and Scoutbee. It may surely be the best possible decision for you!
8. Turum-Burum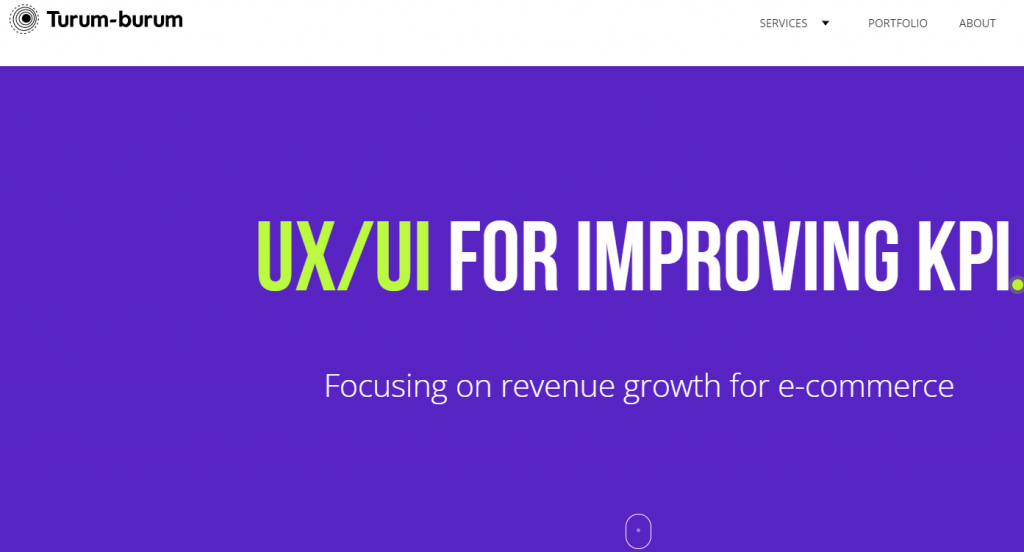 Turum-burum is a highly experienced creative agency from Kharkiv. Its rating is 4.9 stars. It consists of 35 professionals that work with small and midmarket companies giving UX/UI, mobile app development and web design services. In addition to their more than 10 year experience there are a lot of giant firms they work with. In such a way, their clients are such highly recognized companies as Samsung, Intertop, Antoshka.ua, RetouchMe App and many more. Just imagine, only the Intertop website has 3.5 million visits per month! While the RetouchMe App is a photo editor with 22 million users!
9. Redbrix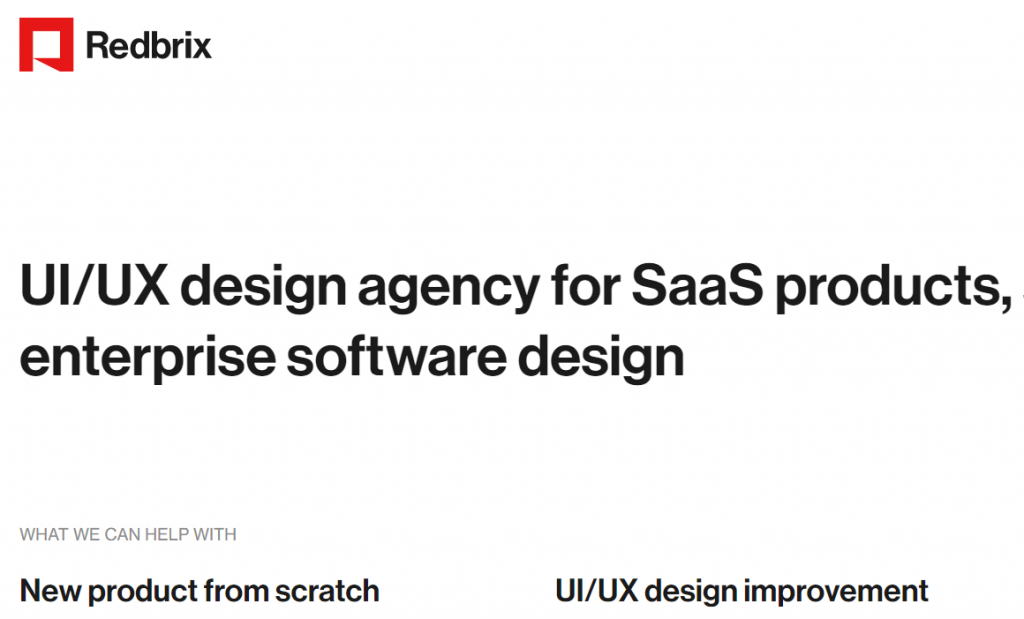 This comparatively young and small team from Dnipro is an honorable owner of 5-star rating and several awards. Its team consists of only 4 experts that are extra client-oriented and flexible due to it. The best thing about this firm is that you communicate strictly with owners of the company so you may have deeper connection and as a result better conclusion of such a collaboration. If you want to get a more individual approach and maximum involvement into your project then Redbrix could help you!
They provide logo design, UX/UI design, web design and branding services. Their clients are Software company, Checkpoint System Inc, Scholastic Inc.
10. 2muchcoffee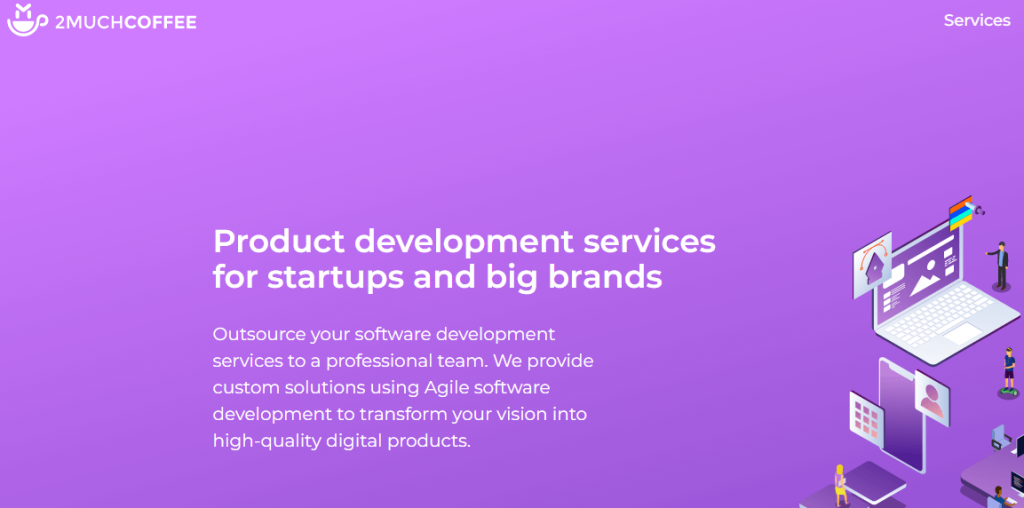 2muchcoffee is a team from Zaporizhzhya with a 5-star rating that can help you while you are enjoying your coffee! Its open-minded and modern team has more than 5 year experience.
For them it does not matter whether you are an owner of a startup or big business, or even if you have only an idea. This firm will be helpful for you in any stage. Their services include web development, UI/UX design, mobile app development, code review.
11. ITernal Group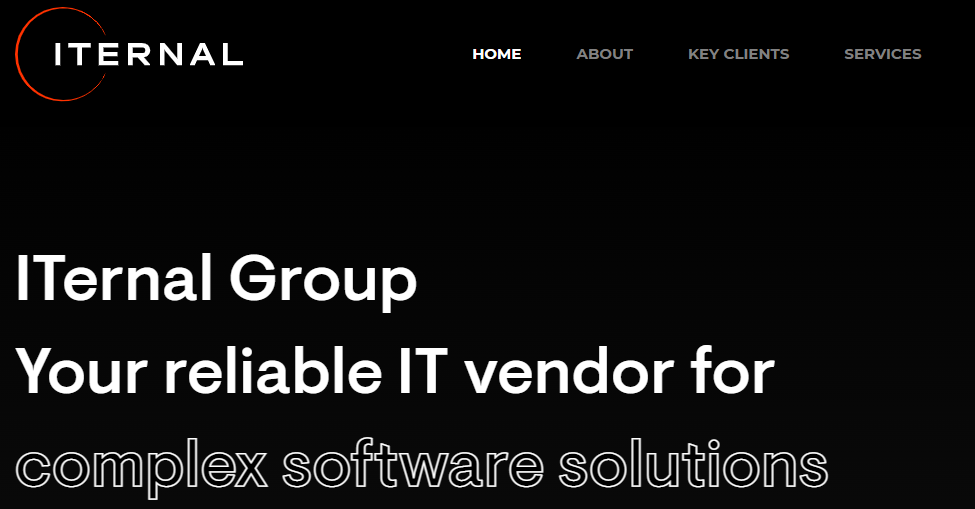 It is an IT and software solutions firm based in Kyiv. It counts about 65 employees and has an imposing experience base. So if you want to work with experts you really can rely on ITernal Group could be your decision. But you should take under consideration that their services can cost more than it is affordable for you.
They provide UX/UI design services, e-commerce, custom software development, wearable app development, mobile app development. This company works with clients from many different fields. There are a lot of popular companies among their clients, including Concert.ua, Transparency International, BuyBank, slukh.media.
12. Merge Development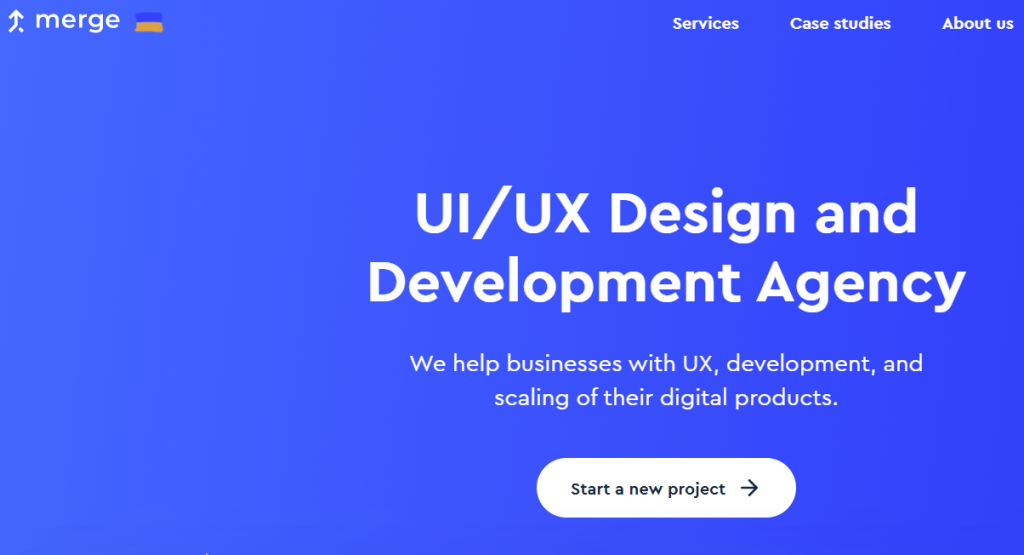 This small agency is located in Kyiv. If you do not want to change experts for each new task then work with this firm because one of the main values of their company is long-lasting relationships with clients. Merge Development is not just a team of IT professionals because it is a family.
What concerns their approach in design, it is minimalistic and directed to maximum understandability for users. So if you need UI/UX services, fintech, mobile app or product UX discovery and its core values are the same as yours then contact Merge Development.
13. Glow Design Agency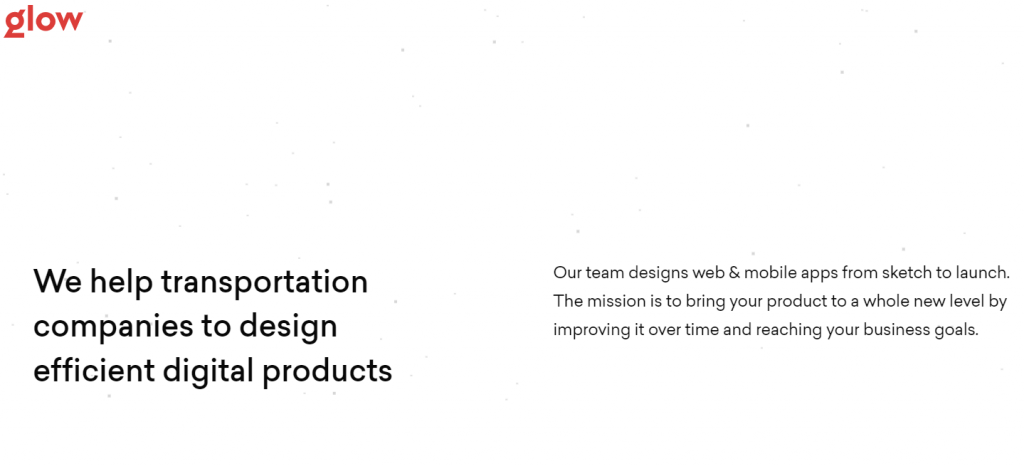 It is a small team from Odesa that works mostly in the transportation field. Although there are many other industries they may be useful, including education, finances, medicine. It provides UI/UX and product design for small and medium firms. For example, their clients are Bogza Studio, FleetChaser, Appigo, CumulusPro. It is a highly creative and perspective company in spite of its comparatively young age.
14. Arounda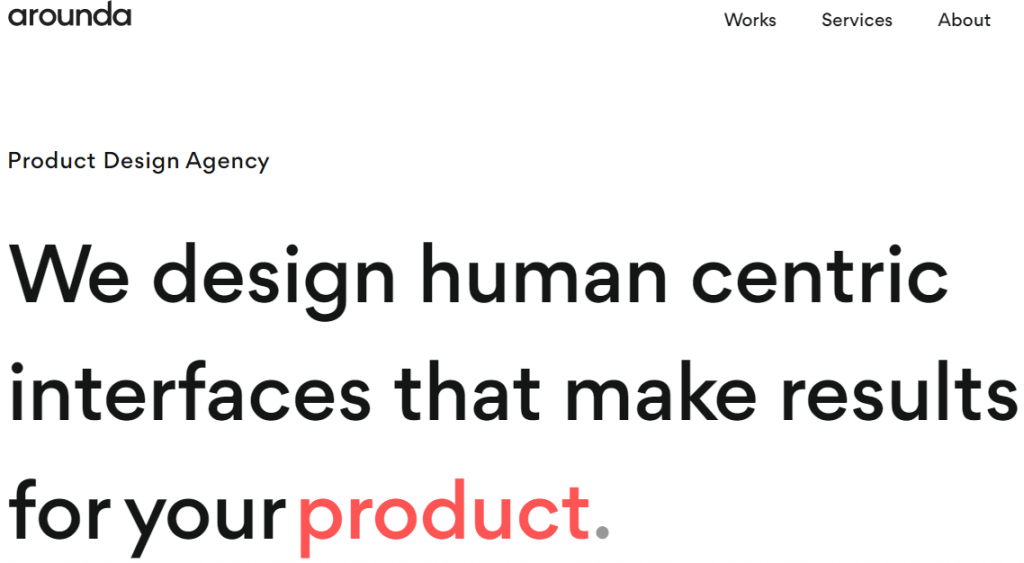 One more great firm from Odesa is Arounda. It is a consulting and design agency with a human-centric approach. It provides a really wide range of services for startups and businesses, for small mid companies as well. Their services include UX/UI design, product strategy, brand identity and web design services. Among their clients there are such companies as WordPress, QTalent, Virtana, Metricly.
15. Habitat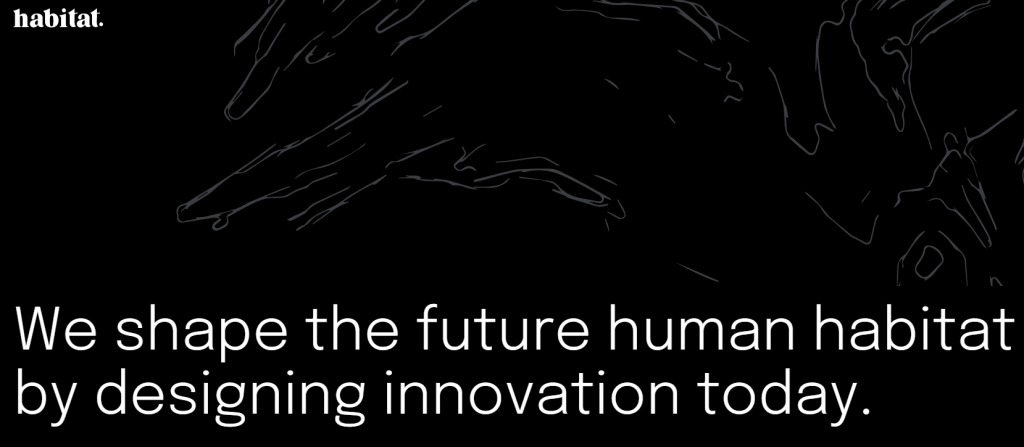 This design agency is based in Rivne. Its team consists of 5 professionals with more than 5 year experience and provides UI/UX design and product design. They all are creative and really talented experts that can assure you super quality and future efficiency.
Habitat works in such fields as consumer products, e-commerce, education, finance, medicine. Their clients are Louis Vuitton, AngelList, Hopin, Quicargo.
Surely now you understand how beneficial hiring a UX design consultant will be for you. So choose one of those amazing firms above! Choose Ukraine!