Salesforce is one of the first SaaS companies that was founded in 1999, confidently paving its path to being recognized as a global CRM leader.
The businesses that switched to Salesforce were able to notice a 25% increase in their ROI, 40% in the company's productivity, and 36% in customer satisfaction from the product interaction. Salesforce services help to create a new experience for the industry of any size to transform how their relationship with customers goes and how to elevate them from a 360°perspective.
Long gone are the times when companies had to manage the customers' data manually. Then there was a golden era of a computer advent and Excel sheets ran the party (still do, by the way). Without an added analysis it was clear that it is time-consuming and deprived of efficiency.
Therefore, a new and quite handy solution appeared – CRM (customer relationship management), which in 2021 hit the worth of close to 152 billion USD and is expected to move up to 208 billion USD by 2023. Initial hosting on the company's server demonstrated too much time and money spending. Salesforce got the idea early and right. Research and development teams worked excellently on moving its services to the cloud, making them easy to use and budget-friendly.
Deciding to manage the clientele environment with Salesforce products, it is highly recommended to address salesforce consulting services or to hire a salesforce solution consultant so that to tailor the solutions which will be personalized for a particular industry situation.
Salesforce in Different Industries
Positive side effects from switching to Salesforce have been touched already. That's why plenty of companies from various business areas are loyal users and highly value the Salesforce cloud computing CRM product, partnering with salesforce consulting companies for a greater positive impact.
Let's have a closer look at various industries that discovered Salesforce as the provider of constant growth of speed, productivity, and effectiveness.
It has become much easier to accomplish so many operations for the customers without the need of setting foot in a financial institution, be it a bank or a capital market. The financial sector uses the AI-powered financial cloud to receive needed management functionality to tailor personalized solutions.
Cooperating with salesforce consulting partners makes it easier to set the customer's digital experience journey addressing major priorities and improving the drawbacks along the way.
With everything done online lately, having a possibility for the customer to make some changes in the loan process, or mortgage aspect, without interrupting his/her vacation somewhere in the Farland makes it priceless for the company to retain the clients and build up more.
The Health cloud solution by Salesforce provides an opportunity to manage all the patients' needs and demands utilizing the data provided. Salesforce CRM features for the healthcare industry enable clients' information to be in the vicinity of a fast reach. The whole medical institution has access to centralized information. The security of every piece of personal data is guaranteed on any device used.
The patient-centric approach has been drastically elevated with the help of cloud technology. Running a company in the healthcare industry, the entrepreneur must test the merits of the Salesforce product to have more resources saved and processes highly optimized. To make sure that Salesforce integration happens with a time-saving approach and solves the exact needs of the particular branch, it is necessary to connect with a Salesforce integration partner, so that to assure the clients' demands are being regularly satisfied.
Salesforce in retail is synonymical with the "customers come first" approach. Its products allow shops to inform the right clients about the best offers through the right channel of distribution. The clients are gently provided with the shopping perspectives to benefit from. This results in the growth of the loyalty level, client retention, and new customers joining. Also, after-sale customer support is a crucial feature, since it shows care and provokes more purchases.
Complete shared experience is vital for the educational institution to function properly, given that it is provided following all the security principles. Salesforce CRM assures that with flying colors.
All the students' information from admissions to achievements is effectively collected and operated by the team from one platform, allowing the extraction of important pieces of data and directing it to the overall institution's success.
It doesn't really matter the size of the education infrastructure system. Any volume of students and services organization will benefit from integrating its processes with Salesforce products under the aegis of a reliable Salesforce CRM consulting.
5. Media and Communication
Salesforce consulting firms help businesses in the communication and media sector to win the trust, loyalty, and action from the customers, by increasing the company's digital engagement and presence. A salesforce consultant will assist in digging the essential Salesforce features to ensure perfect customer management to achieve skyrocketing levels of customer satisfaction that are of the ultimate importance for the company to exist, grow, and bring profit.
The Salesforce manufacturing cloud contributes to the business potential of delivering the right product, to the right audience, through the right market. Salesforce in manufacturing enhances commercial operations speed and quality to receive an increase in revenue growth of customers and provide them with support from anywhere spot on the Globe. Offering connectedness as a key factor, Salesforce allows the company to sell faster and outrun the competition.
7. Logistics and transportation
Using Salesforce CRM for Logistics and transportation feels like a vacation for the company's employees to monitor drivers, travelers, shippers, etc. All the challenges can be detected within a short period and resolving action will take place right away. Client support is immaculate and the processes are smooth.
The industry is quite complex in its functionality and services provided. To assure that the Salesforce products are tailored and implemented to the biggest business benefit, the company may address Salesforce development consulting to get a better picture of the successful integration.
Salesforce in the public sector aids agencies to develop a connected environment between citizens, government employees, and services via eliciting the information required at the time needed. Licensing, inspections, permit obtaining, etc. have become way more modernized by the means of Salesforce CRM and the digitalization it has revealed to the government sector.
Salesforce CRM for various businesses comes with common principles: trust building, engagement improvement, innovation delivery, and high-security assurance.
Salesforce Consulting Market and its Perspectives
It is needless to say that client companies now have changed the way they have been utilizing Salesforce potential for their business growth and Salesforce implementation partners have gained a strategic importance for seamless integration. The shift of focus from the software development services ( as the only key factor of Salesforce's successful integration) has moved a bit towards the consulting services, and finding a Salesforce partner consulting company has turned into a top priority before making any tech moves.
Since 2017 the transformational changes in approaching Salesforce products have started gaining momentum and are doing so presently. Fast implementations have lost their charm to mindful consulting that permits the alignment of Salesforce strategies with the general business strategy. The clients and the Salesforce partners themselves started perceiving Salesforce CRM as the environment to connect business solutions rather than looking at it as solely technical cloud implementations.
Consulting growing demand is impossible to satisfy without investing in providing consultants with all the critical expertise and much-needed business experience. Implementing SaaS products differs from on-premises deployments. Training programs both in business and Salesforce peculiarities are a must for bringing up a real talent and making him/her win the biggest client on the market.
Salesforce market providers have a deep comprehension of the consultancy's importance, therefore they have no trouble communicating it to potential clients. The clients in their turn did their homework in understanding that speed and fast solutions are not always a winning prerequisite for success. This brings harmony into the relationship between the client company and consulting provider.
Currently, the greatness of CRM consultants speaks for itself, since their comprehensive guidance and analysis have already set a bar for success, growth, revenue, and client retention. Bright tech and business thinking aspects make consultancy a mediator between the communicated needs and their relevant technical realizations.
Why Salesforce Consulting Agencies in Ukraine?
Speaking about Salesforce consulting companies Ukraine has quite a variety to offer.
Contracting Ukrainian specialists, the clients get:
access to humongous tech and business talents;
access to the cutting edge technology;
a transparent cost-effectiveness;
respect and standing by the western values;
profound and successful outsourcing experience;
The IT companies market in Eastern Europe is evolving at an extremely fast pace. The reason is that the talent pool is filled with highly professional, highly-educated, and well-experienced IT and business specialists, who follow the latest tendencies and adopt them into their work, may we talk about development, consultancy, or analytics. However, the compensation for talented performance is somewhat lower in comparison with hiring people in Western Europe, Australia, Canada, or the USA.
For example in 2021 Computer Science and Engineering were the most popular majors, and at least 80.000 IT graduates are expected in 2022-2025. The number of IT experts is estimated around 285.000 in 2021. The number of legal IT entities in Ukraine is 18,600 as of Fall, 2021.
Top 15 Salesforce Consulting Companies Ukraine Can Provide
To find a reliable provider of Salesforce consulting service in Ukraine is a reasonable and strategic move towards gaining momentum of growth.
Here is the list of high-profile Salesforce companies that will assist any industry business in its switching to Salesforce services starting from consultancy to further implementation of the individually tailored solutions.
1. Noltic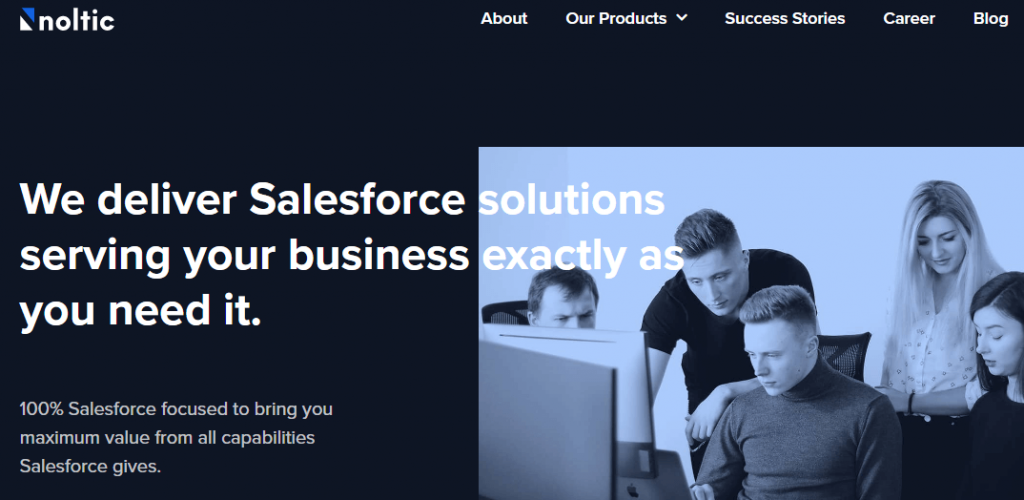 Ukrainian-based IT company that offers a full-stack package of Salesforce services. Being a Silver Partner (100+certifications) it owns strong expertise in designing, developing, implementing, and supporting Salesforce solutions for companies to improve their business performance.
2. Galaxy IT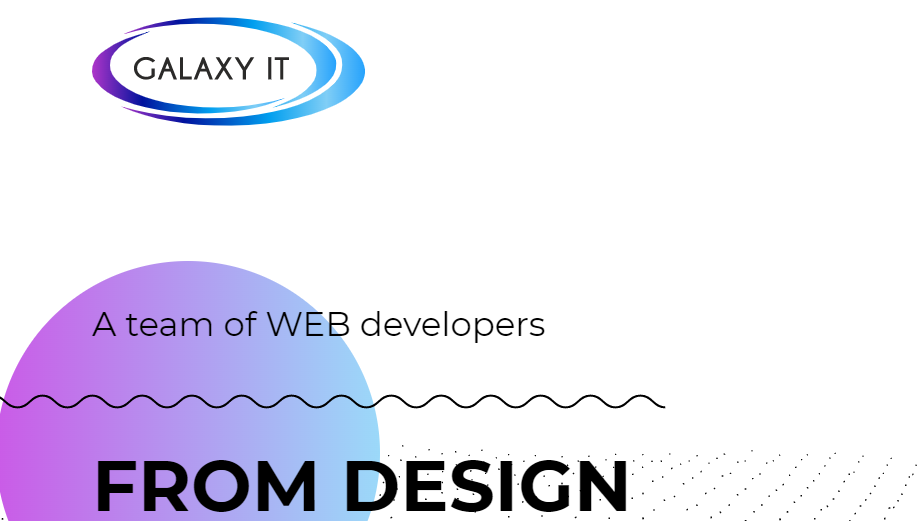 Galaxy IT, based in Ukraine, has been providing seamless service of consulting and development to customers from Europe, North America, and CIS for more than 4 years.
3. Peeklogic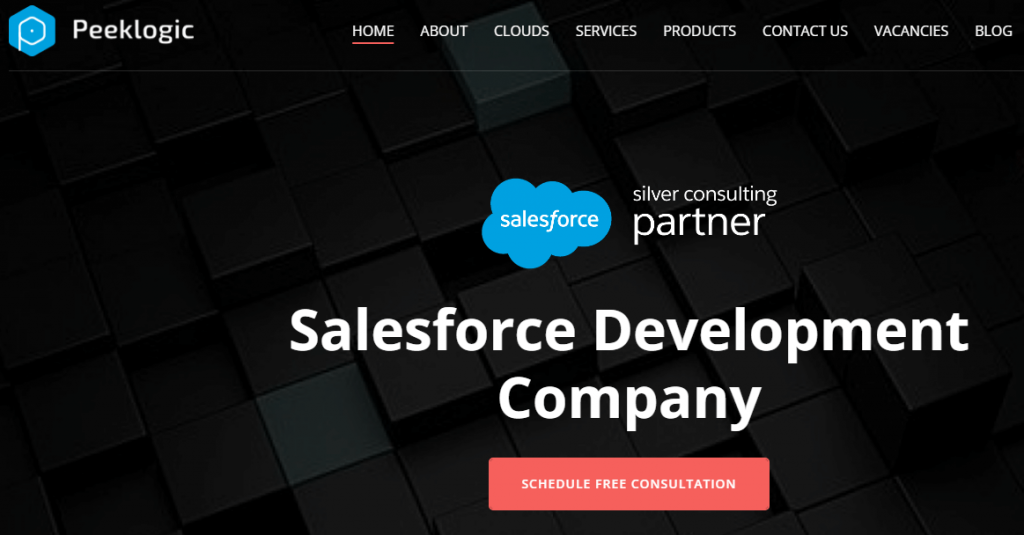 The Ukrainian-based with 6+ years of excellent Salesforce consulting services. The company also specializes in the development, project management, and quality control. Praised for its availability and readiness to offer maintenance any time of the day, or night.
4. RedTag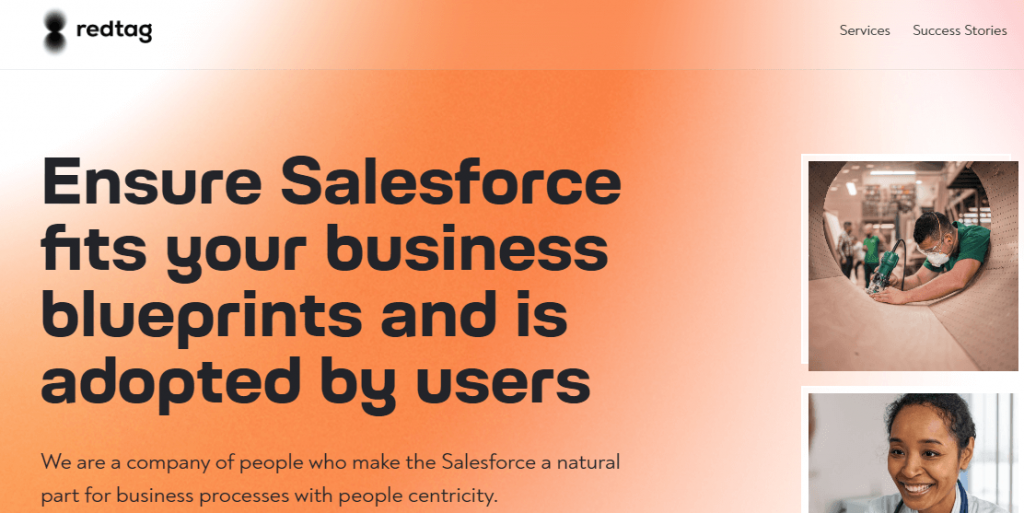 Salesforce partner company with brilliant expertise in consulting and implementation of the Salesforce services. Tailoring the best conditions to integrate the Salesforce product with the company's business needs, RedTag is natural in creating success for its clients.
5. Qubit Labs

Qubit Labs is an IT staffing company that provides consultancy, and research and development services.
6. Andersen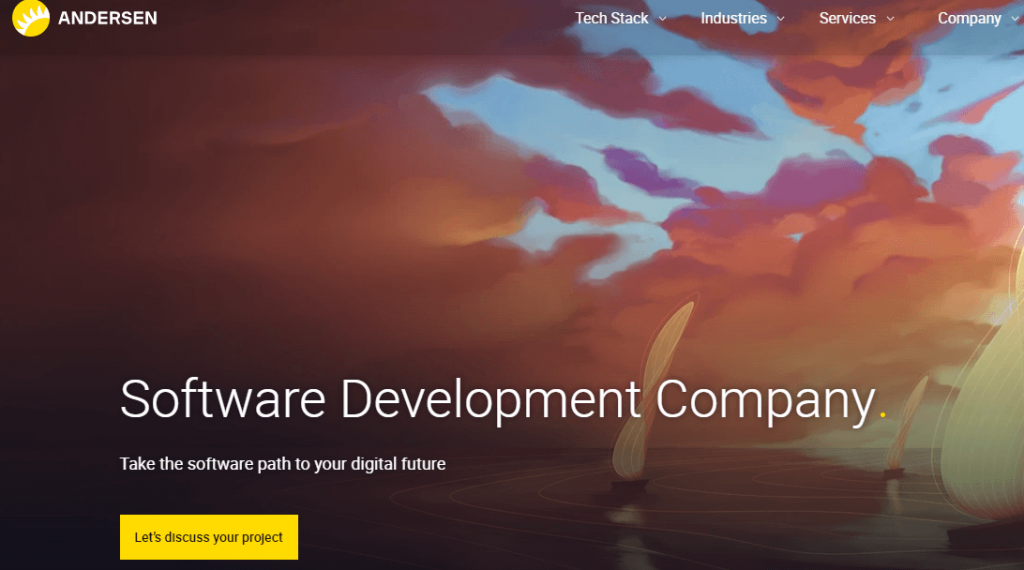 A certified Salesforce services provider helps businesses to switch to Salesforce enhancing their potential and outrunning competition in the field.
7. Magicfuse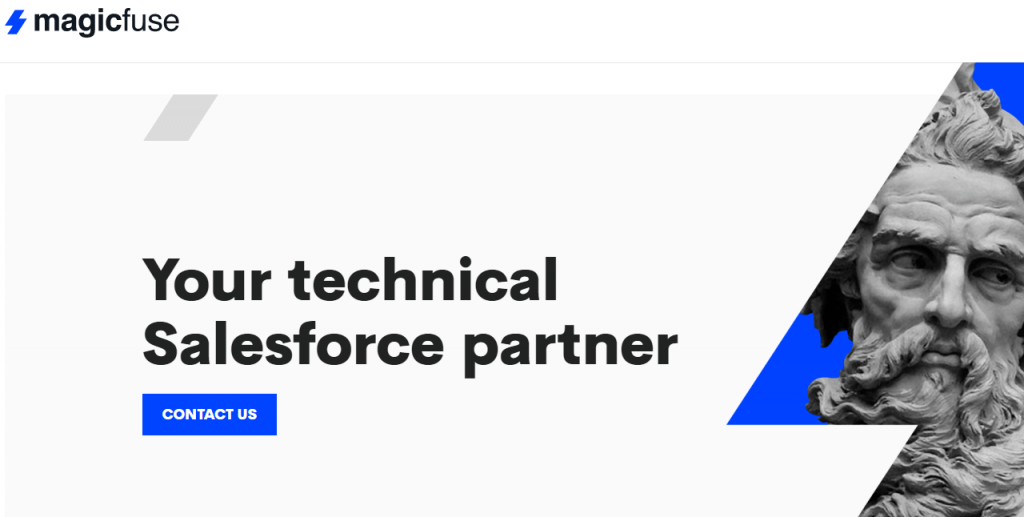 Magicfuse is an official Salesforce consulting partner and Salesforce product development agency. Its certified dedicated team of specialists is highly skilled in consulting, development, implementation, and integration services.
8. Onix systems
The company represents 20+ years of experience in consultancy and development.
9. Ergonized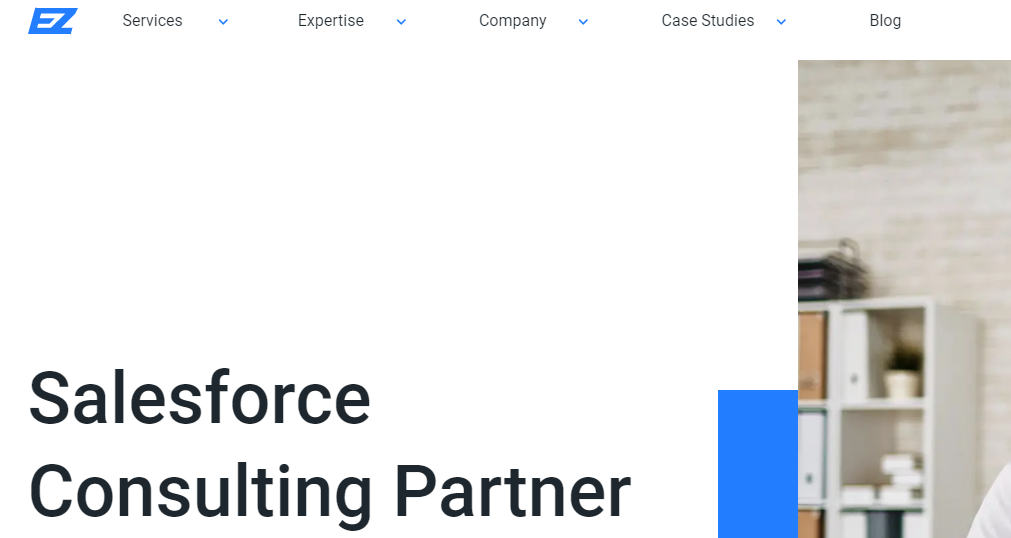 A Salesforce Partner with an outstanding (12+ expertise) expertise in smooth Salesforce CRM implementation.
10. Sparkbit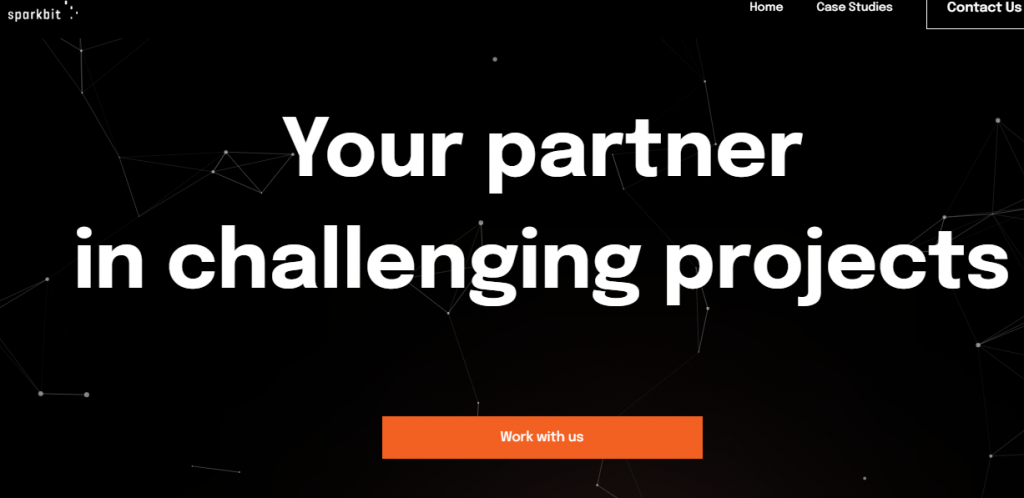 Sparkbit is a 100% Salesforce service provider. It delivers consultancy, development, implementation, customization, and support.
11. bART Solutions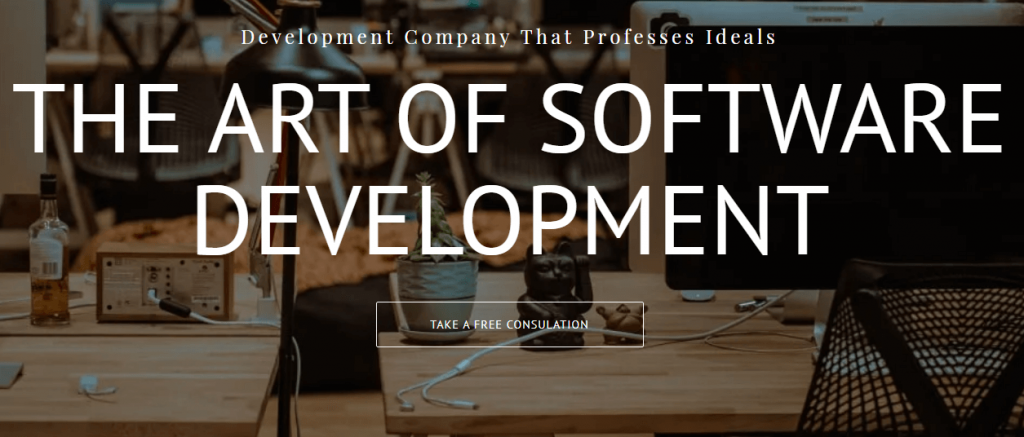 A Salesforce service provider company with an excellent profile of CRM integrations.
12. Synebo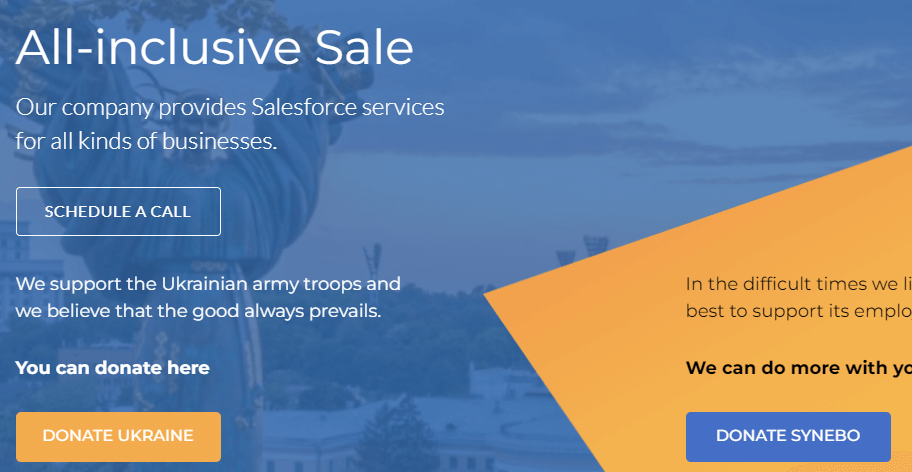 Synebo is a Salesforce consulting and development services provider. It executes comprehensive Salesforce solutions and impressive deliverables in terms of time, quality, and relevance.
13. Edver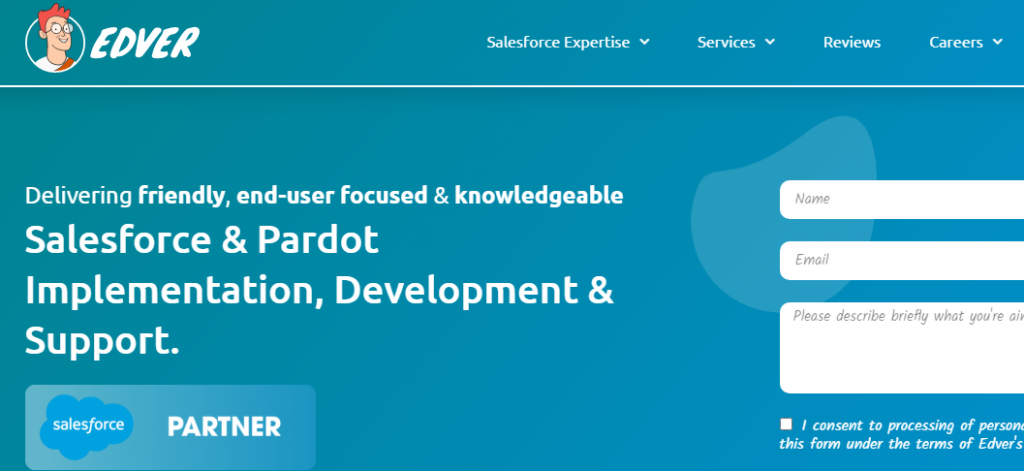 Salesforce development and support company that provides full-stack package (processes and staff augmentation) services for the Salesforce-based projects.
14. Magicfurce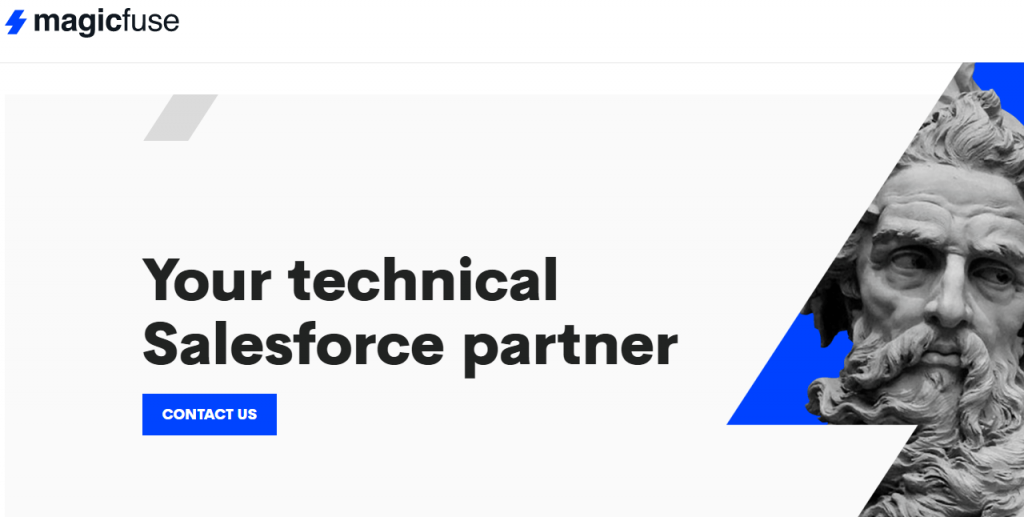 Magicfurce is an officially certified Salesforce Consulting Partner and Salesforce Product Development Partner.
15. PowerSync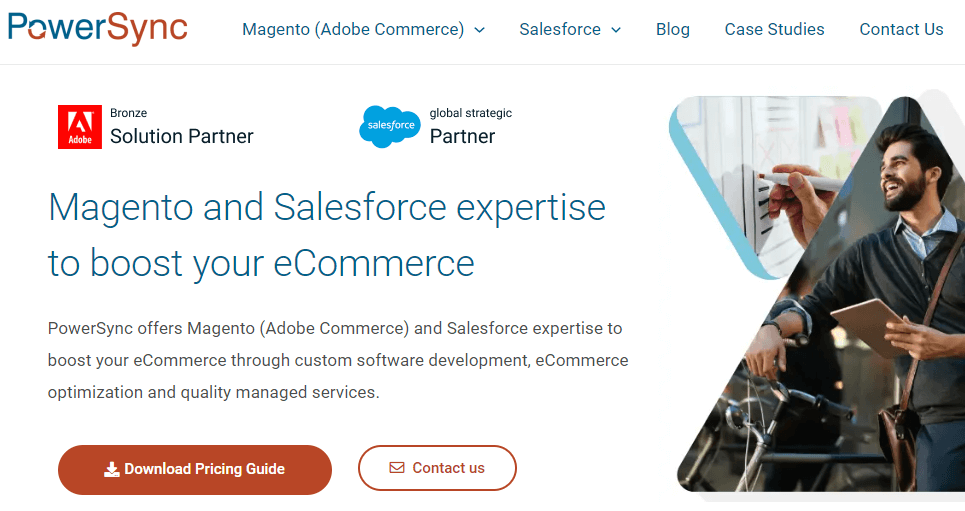 Profound expertise in Magento and Salesforce services implemented to advance eCommerce potential via optimization and quality managed services.
Ukrainian-based companies are sure to provide excellent service and create a very positive experience from professional interaction.
Conclusion
Salesforce consulting services are no longer an option to consider, it is a proven must for the business to achieve a successful integration with the Salesforce functionality. Salesforce partners have come to realize that a consultancy department is sure worth developing and investing in. Therefore, an expert shortage is not an issue, especially when addressing the Eastern Europe region, Ukraine respectively.
Thinking of contracting a reliable Salesforce Consulting Company to maximize business growth? Contact us!