There is no doubt that UI/UX design is important for any business's success. UI UX design consultants and programmers help companies to deliver a unique and comfortable experience to end customers and, as a result, increase retention and revenue.
Why is it worth investing in UI UX design services? Here are some numbers to consider:
That's why there is a great demand for UI companies and agencies that can deliver innovative interfaces. The challenge comes when one looks for UI UX consulting services as there are lots of vendors, which makes choice more difficult.
Signs of Perfect Design Consulting Firms
First of all, the top UX/UI firms always have a wide portfolio of successful cases and an impressive number of happy clients. Reputation comes from the actual work done, not promises. Whether you are searching for a dedicated development team Ukraine or a small design agency, look for these signs:
UI UX design firms that have a great reputation, real customer testimonials, and a lot of experience;
UI UX firms that deliver a full cycle of services, from strategizing and road mapping to redesigning existing platforms;
Transparent processes and prices;
Providers that offer deep industry, market, and audience research as well as a data-driven approach to design
Consider asking for recommendations when creating a shortlist of UI UX design firms to work with.
Benefits of UI UX design services Ukraine
When looking for UI UX organizations, a lot of businesses choose to outsource to Ukraine. Today it is one of the five top outsourcing destinations when it comes to IT. Here is why UX Ukraine is a great market to look into:
Ukraine is located in Europe and has little to no time difference from the EU, which makes cooperation smooth.
Also, local vendors share the same business and ethical values, so it is an excellent cultural fit;
There is a wide talent pool of IT professionals to choose from. Ukrainian specialists are known for their expertise and quality of work.
The local IT infrastructure is developing rapidly and many industry giants have R&D centers and/or offices here.
And, of course, the rates here are significantly lower than in the EU, the UK, or THE USA. So completing a project with a Ukrainian vendor will not break a budget even for a startup.
How to Choose UI UX Design Services Provider
Whether you look for DevOps companies, custom software developers, or UI UX design consultants, you need to start with setting your goals. Set the requirements and expectations from a visual point of view as well as technical.
When you know exactly what kind of expertise you are looking for, create a list of possible candidates. Consider such factors:
Recommendations and portfolios;

Track record of successful projects;

Tech scope expertise and methods of work;

Rates and pricing models;

Reporting and control;

Experience in your particular industry.
Of course, communicate with candidates directly and evaluate their offers.
Top 15 UX Design Firms in Ukraine
1. Koen Studio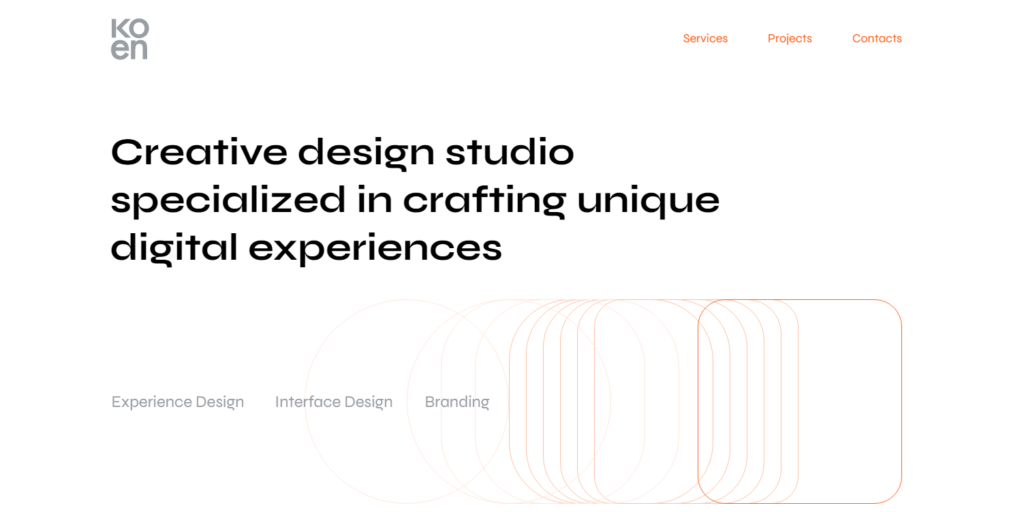 It is a relatively new agency founded in 2017 with a creative and innovative approach to UX design. It is located in Irpin and has a small yet experienced team of professionals. Koen Studio also offers branding and web design services for such companies as Atelier, Hoge Toren, and MUJI. It has an impressive portfolio of finished works as well as a 5-star rating on Clutch.
2. The Gradient

This is a Lviv-based agency with an additional office in Amsterdam. It was established in 2015 and has a great team of designers, analysts, and strategists. They work with companies of all sizes across such industries as eCommerce, Financial Services, Consumer Products & Services, Retail, and Medical Services.
Among their clients, there are Qatar Airways, Daimler, and B.TECH.
3. Eleken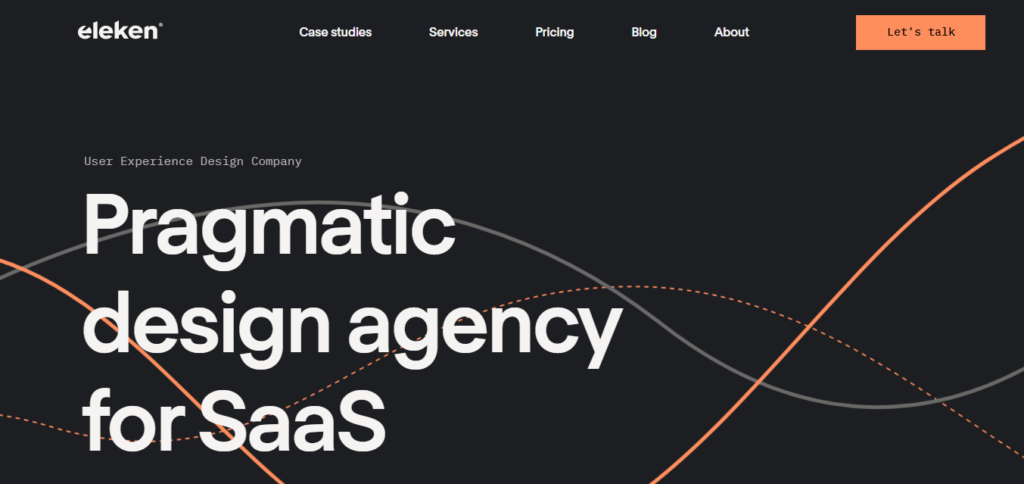 Eleken is an outstanding design studio based in Kyiv. It was founded in 2014 and has a great team experienced in UX design. Although the team consists only of 16 professionals, they work predominantly with mid-marker businesses and enterprises. The industry expertise includes eCommerce. Education. Hospitality & Leisure, and IT.
Some of their clients are Kwebbl, Hotspot Shield, and Gamaya.
4. UXIS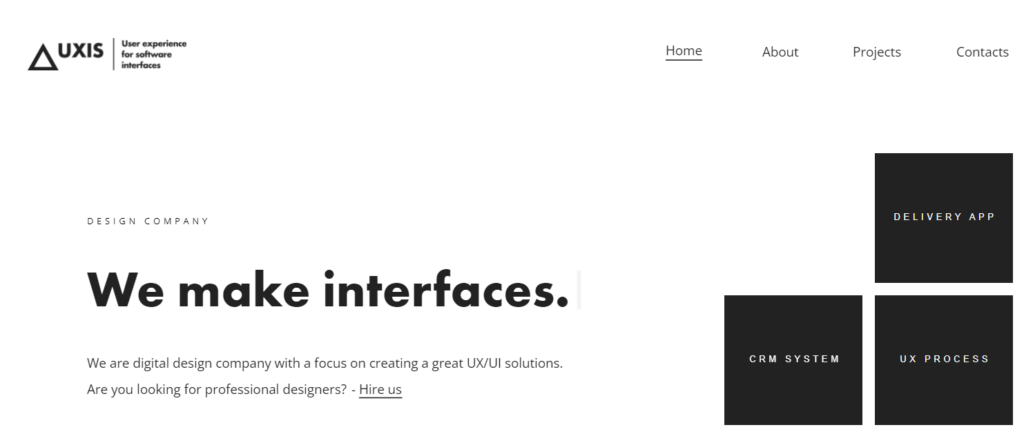 UX/UI solutions for software interfaces are one of the primary focuses of this firm. But it also offers branding, web design, digital strategy, and product design services. The office is located in Chernivtsi and hosts a team of about 10 experts. The firm has worked with partners of all sizes, from startups to enterprises. The industry expertise covers Business Services, Consumer Products & Services, Education, Hospitality & Leisure, IT, Financial and Medical Services, Real Estate, and eCommerce.
5. The Ventur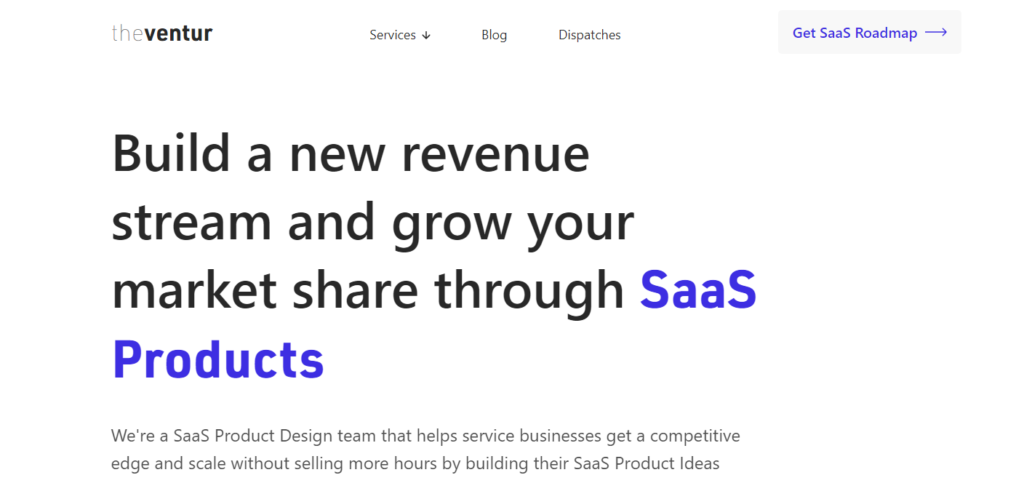 Here is yet another relatively small but productive team of specialists in UI/UX design. It was established in 2019 in Kharkiv and has acquired a good reputation for the quality of services and personalized approach to clients (5 starts on Clutch as well). The Ventur is a SaaS product design studio that also assists with web design, mobile application design, and web development. Usually, the team works with small businesses from such industries as Advertising & Marketing, Business Services, Financial Services, and Legal.
6. Cieden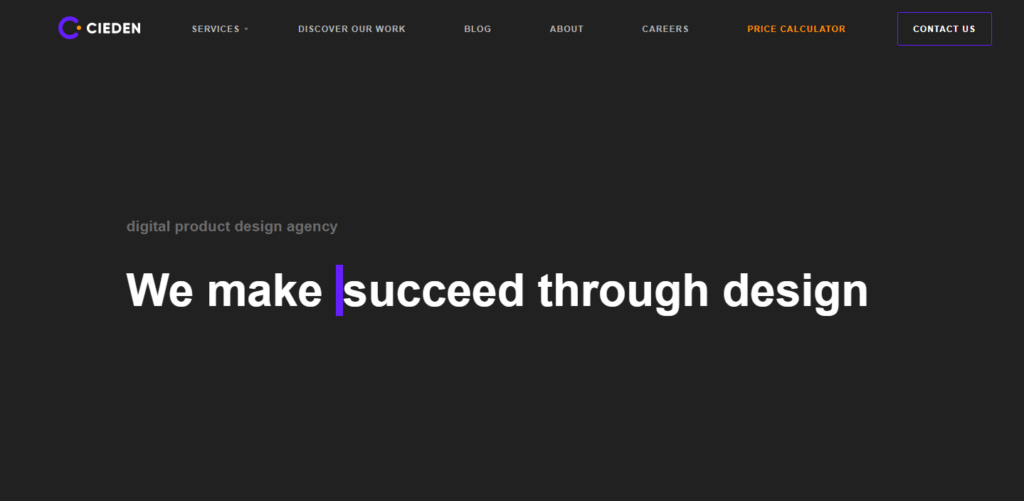 Cieden had a strong market presence since it was founded in 2016 in Lviv. It is a digital product agency with such clients as Blizzard, Gridics, and Sensority. The team of 9 experts delivers outstanding strategic and visual UI/UX design as well as graphic and product design. Mostly, Cieden works with small and middle-sized businesses from such industries as Financial and Medical Services, Arts, entertainment & music, eCommerce, Business Services, and Real Estate.
7. Angle2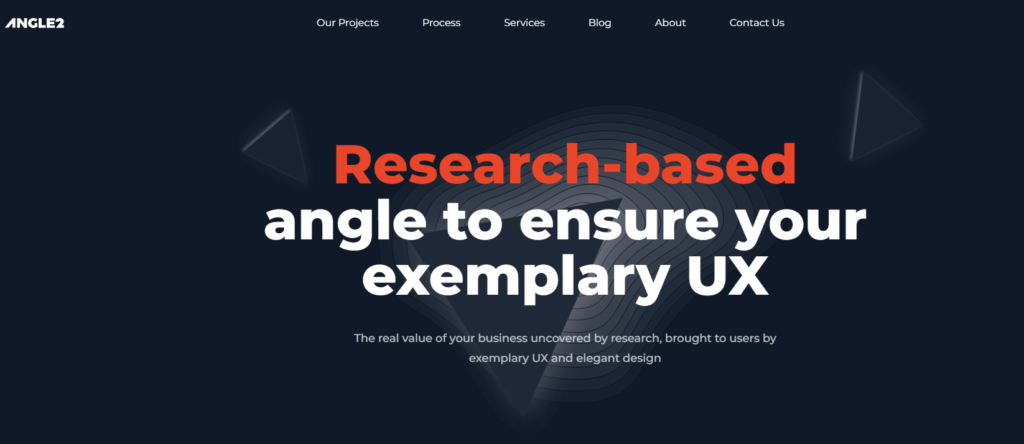 This is a 5-star rated on Clutch agency that offers high-quality UI/UX design services. The team of 10+ specialists is based in Kyiv and delivers web design as well. Their clients come from small and middle-market businesses, with such names among them as UNO, Floston, and Augmania. As for the industry expertise, Angle2 worked with partners in Business Services, Education, Financial Services, and Medical.
8. Selecto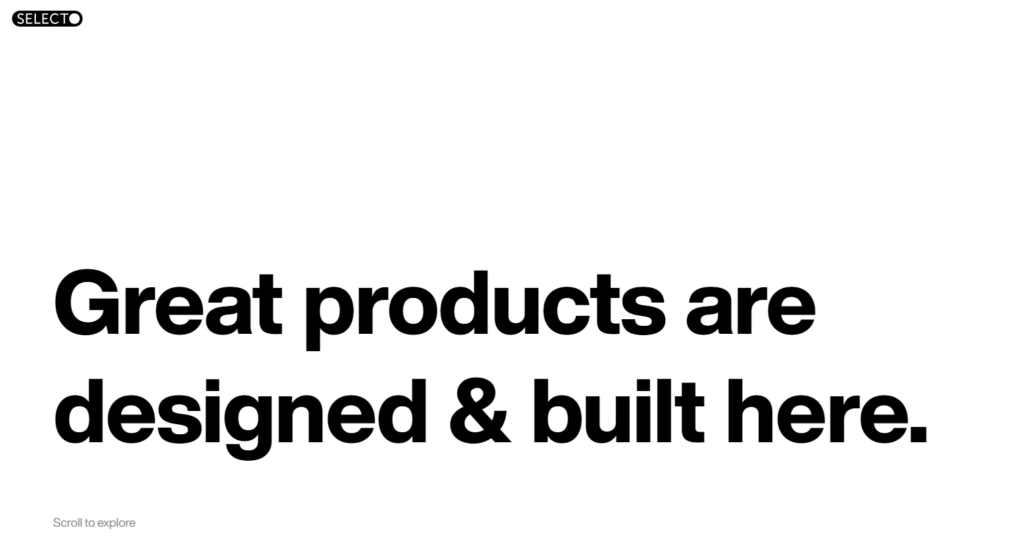 Selecto has two offices – in Lviv and Rivne. The firm was founded in 2014 and has 45+ specialists ready to tackle any UI/UX design project. Selecto also provides such services as web design and development, and mobile application development. The team mostly works with midmarket customers. Here are three of their satisfied clients – Abbott, DVL Express, and AfrikaStream. Selecto is experienced in such industries as Medical, Education, Real Estate, Supply Chain, Logistics &Transport, and eCommerce.
9. Arounda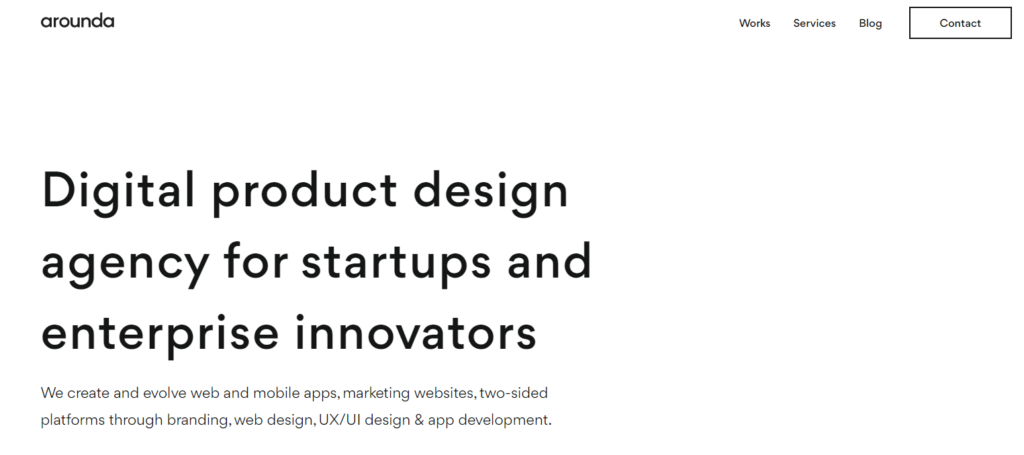 Arounda is based in Odessa and offers a user-centric approach to innovative UI/UX design. It was established in 2016 and has a great track record and 5-star reviews on Clutch. The team of 21 professionals also assists with web design, but UI/UX is their primary focus.
The majority of their clients are enterprises or mid-sized companies, although they work with some small firms as well. As for the industry expertise, Arounda is experienced in Financial Services, Advertising & Marketing, IT, Education, and Medical.
10. The Roxman
The Roxman delivers user-friendly UI/UX solutions for mobile applications. The team takes care of everything – planning, product road mapping, user research, analytics, UI/UX audit, and visual design. The firm was founded in 2017 in Lviv and has 5 stars on Clutch for the quality of its work. The team works with small and medium-sized companies, but it has some enterprises as its partners as well. The key clients are UATAG, Rapid Concept, and Bentify. The Roxman has worked in such industries as Financial Services, Business Services, Education, Medical, Supply Chain, Logistics, and Transportation.
11. Wadoo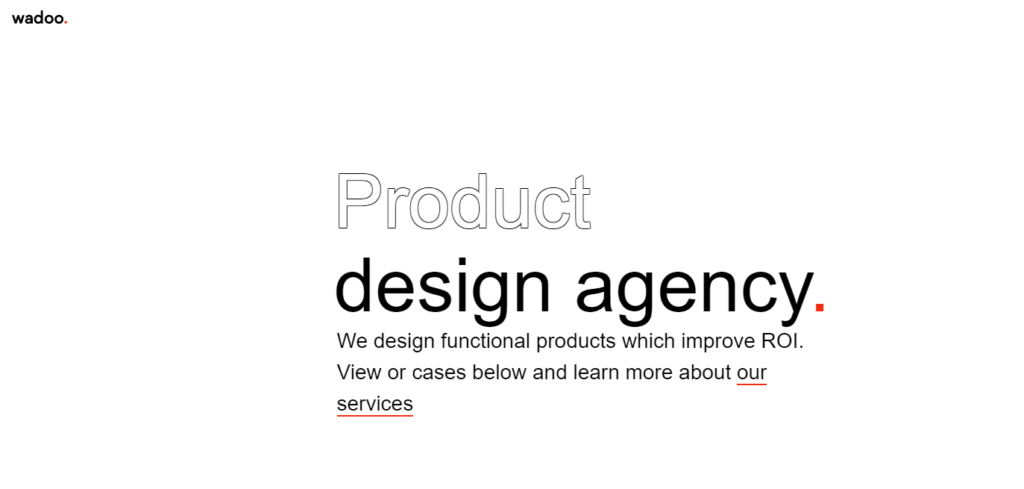 Wadoo is a product design agency based in Kyiv, which also delivers brand identity alongside UI/UX. The team offers web and mobile application custom development as well. Wadoo can tackle projects for iOS and Android as well as website design. The majority of their projects come from small and mid-market companies in such industries: Education, Financial Services, Consumer products & services, and Real Estate.
12. Efficy
Efficy is another amazing design agency from Lviv. It has lots of experience as it was established in 2011. The team of 7 experts works on branding and UI/UX design with international and local partners. The team has an innovative and research-driven approach to brand identity and design.
Among their clients, there are CopeCart, Feedbe, and Como.
13. Presto Design Studio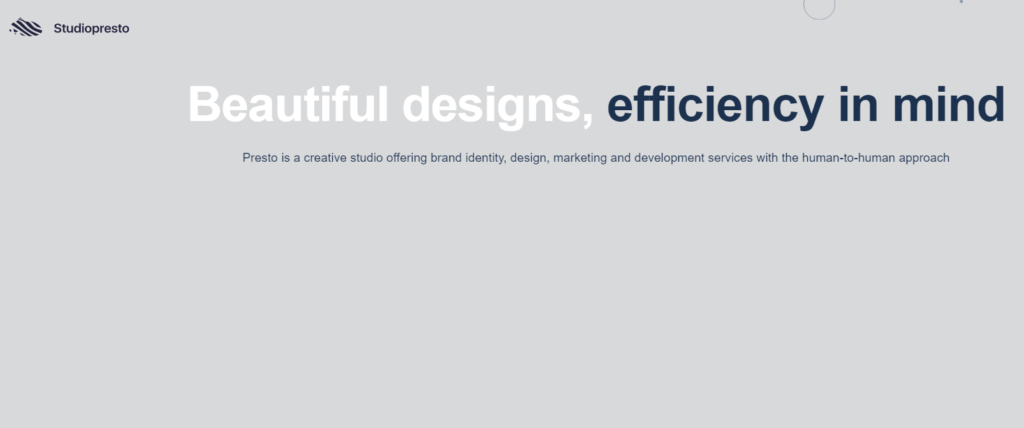 This web design agency is based in Khmel'nyts'kyi. The experienced team offers services in the terrain of the web, UI/UX design, and branding. It is also knowledgeable in WordPress design and creating a corporate identity. Presto works in such industries as Business Services, Advertising & Marketing, and Legal Cannabis.
Template monsters, Toggle, and Sony Ericsson are their customers.
14. Leverageux Design Agency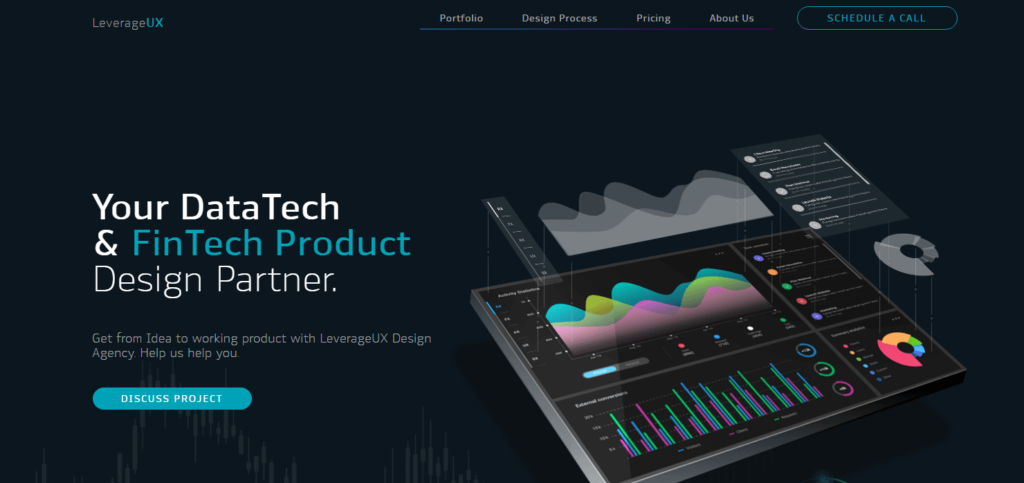 This excellent vendor delivers UI/UX, product, and web design help to businesses of all sizes. The Kyiv-based team consists of 10 experts ready to tackle projects of all levels of complexity. Zenni Optical, Waites, SGS Digicomply are among its customers. As for the industries, Leverageux worked in Financial Services, IT, Medical, and Real Estate.
15. Vytvir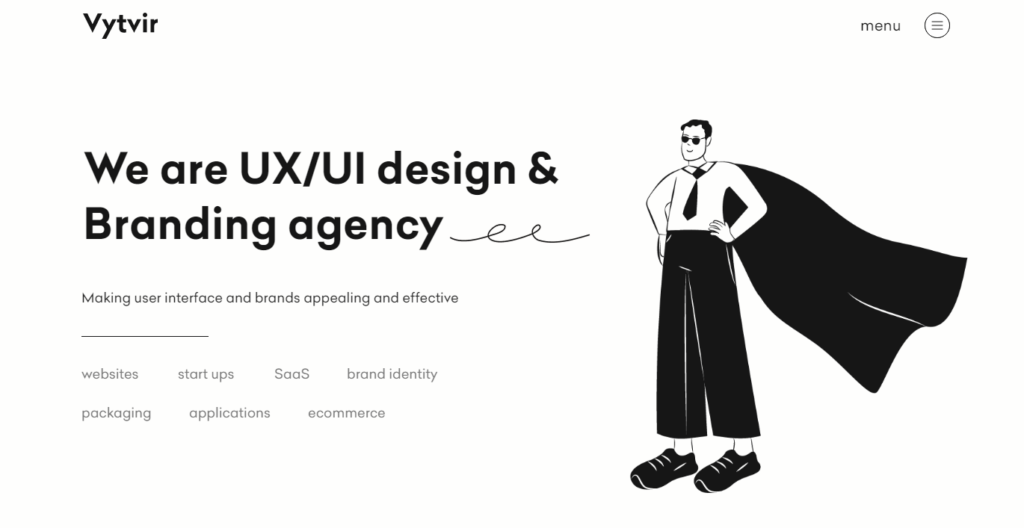 Vytvir is a young (founded in 2020) but extremely creative agency with a focus on UX/UI design and branding. Vytvir has a 4.9-star rating on Clutch and great reviews. The team can also develop packaging, logo, or web design. The majority of their customers come from the small business segment. The key clients of the agency are MTA, NomNom, Bacara Coffee, and Agrovista. The team completed projects for such industries as IT, eCommerce, Retail, and Financial Services.
If you are searching for the perfect UI/UX design service, take into account Ukraine!