Experts have different meanings for what is SaaS. SaaS is a subscription-based software distribution business model. Users pay a set amount each week, month, or year, and receive a service in return. We tell you why SaaS product development is a cost-effective, flexible and affordable solution for your business.
IT market players and experts agree that cloud services are the technology of the future, and total migration to the cloud is just a matter of time.
According to Statista, a European statistical portal, the global cloud technology market in 2009 was $58.6 billion, and in 2017 it was $260.2 billion.
Advantages of SaaS Development Services
Cross-Platform
SAAS systems work on any platform and device. App tenants do not need to choose which system to work with, and the service owner does not need to worry about the technical content on different platforms. The cross-platform and cross-browser capability allows you to use a SAAS project for different tasks.
Integration
The development of SAAS services allows you to integrate with other applications and combine their capabilities into a single system. This means that it's easy to expand functionality, select individual tools and solutions for specific business tasks, as well as personalize settings and select only what the company needs.
Efficiency
Developing SAAS solutions for small and medium-sized businesses is a great way to get quality tools at a profit. Developing unique solutions for each business is expensive and not always justified. Creating a SAAS service allows a business to rent tools and get services. It's affordable and effective.
Security
SAAS system is regularly updated, special attention is paid to data protection and security. Companies can be assured that confidential information is kept safe. Regular backups are made, so all information is retained. Your customers can be assured that the system is secure.
Ukrainian Cloud Services
The relationship between a SaaS provider and a customer-user is usually regulated by a complex agreement that combines elements of several contracts characteristic of the IT industry, in particular, a license agreement and a service agreement. Often, such an agreement is concluded between resident users and non-resident providers under foreign law and contains the usual conditions for the IT industry. So, you can easily find dedicated development team Ukraine. If such an agreement is concluded in Ukraine, then Ukrainian law will be applied between the residents, and, accordingly, the conditions usual for a contract under foreign law may not work.
The Cloud Future of SaaS in Ukraine
In the SaaS, contracts must be included quality of service indicators (known as the service level), for example, the level of system uptime. Depending on the size of the system and the provider, quality assurance may differ. Often powerful providers do not provide any guarantees at all and may change the system's uptime at their own discretion. At the same time for large customers, the providers as a rule guarantee either a "commercially reasonable" level of performance or up to 99.99% of the system uptime.
The issues of such quality of service guarantees in foreign law may be resolved at the legislative level or in judicial precedents, where such categories as "commercially reasonable" are interpreted. Therefore in such cases, the client can defend his rights in court even if quality guarantees are not established by the contract.
In Ukrainian legislation, there are no standards for the quality of services. At the same time, in the context of the SaaS agreement under Ukrainian law, the level of service quality is important, because the functioning of the system is the main part of the agreement performed by the provider. Ukrainian law provides for special payment terms in case of failure to fulfill the service contract. The amount of payment may depend on whose fault the failure arose.
In the context of a SaaS software development contract, the parties' software transactions may affect the quality of the system and, thus, the performance of the contract itself. Judicial practice shows that it is appropriate to stipulate in the contract what kind of actions will be considered as those that lead to the impossibility of performing the contract through the fault of the customer, and which ones do not depend on the performer. These include, for example, the time when the system is not working (downtime) due to the client's use of incompatible programs or equipment, cyber-attacks, viruses, or interruption of Internet connections.
Ukrainian lawmakers, in fact, have already noticed that cloud services are becoming increasingly popular, as evidenced by the bill on cloud services, which is being prepared for another reading. The bill is aimed at implementing the policy of the state to give priority to cloud-first in public administration, education, science, and other spheres of the public life of Ukraine. In addition, the bill provides for the development and approval of a model contract for the provision of digital services to the user. Time will tell whether the rules for software services will change after the adoption of the bill, but a valid SaaS contract will still be a guarantee of reliable cooperation between the parties.
What Is the Number of SaaS Technology Companies in Ukraine?
Researchers have counted more than 120 SaaS companies that are located in Ukraine or have Ukrainian roots. The first projects appeared in early 2000, but the breakthrough came only at the end of the decade. That's when the most successful Ukrainian SaaS companies were created, including Depositphotos, Grammarly, and MacPaw.
How Many People Work?
In all, Ukrainian SaaS companies have more than 4,000 employees. Half of the companies have less than 30 employees.
Investments in Ukrainian Companies
The total amount of investments exceeds $550 million. Half of the investments accounted for GitLab and Grammarly. Investments of more than $10 million were attracted by only 6.2% of companies.
Almost a quarter of companies develop on their own account, without attracting outside investors. The number of these companies is growing every year.
What Are the Companies Focused On?
Most Ukrainian SaaS companies focus on the B2B segment, that is, the provision of business services. Among them, most are aimed at medium and small businesses.
The leaders in the number of attracted investments GitLab and Grammarly grew in the B2C segment – they provided services to ordinary users.
What Are the Major Trends in SaaS?
Artificial Intelligence Incorporation
AI and big data are helping SaaS businesses deliver highly personalized services. The main advantage is that it allows businesses to respond to user needs without relying on human resources.
Moving From SaaS to PaaS
Big, stable SaaS businesses are shifting the focus of user engagement to their content. One solution is building Platform as a Service (PaaS). This allows companies to respond faster to user needs and devote more resources to development. In this case, the provider controls not only servers and storage systems, but also offers the user the choice of certain platforms and their management tools.
Transactional Payment Models
Traditionally, SaaS developers used a subscription model where users pay a fixed amount monthly or every year. With the growth of SaaS Ukraine companies, the transactional model is becoming more popular. You don't pay for a month of using an e-mail newsletter, but the number of e-mails you send.
Blockchain Incorporation
Not a general trend, but it's gaining momentum. For example, blockchain can greatly influence the development of SaaS in public services.
Signs of Perfect SaaS Development Companies to Choose for Your Business
Here are a few things you need to consider when hiring a SaaS tech company:
Initial search
SaaS development process
Software as a Service (SaaS) product aims to solve some of the biggest problems businesses face. At the heart of technological innovation is the need to connect internal and external business operations to the application, allowing for greater system flexibility.
This not only diversifies the market but also shares the skills you need to achieve your goals. The current market offers you a wide range of SaaS software development services. Thus, when you are looking for a specific solution for your field, searching in relevant areas of expertise is important to ensure that your goals are met with technical solutions.
Aim for a SaaS development company that has the right Agile team with expertise in the right type of project. Look for experienced SaaS software companies and consider your preferences and requirements. Work on your business model and communicate the right details to the companies you are going to hire for react js development. Check their technology toolkit.
Portfolio
Portfolios have been found to be the best way to evaluate a company's skill set over and over again. It allows you to check your previously created products and refine them. It helps you check if the company knows how to translate your vision into a complete product.
Look for a review of any case study. You need to research the vendors' websites and accounts and check the functionality of the product. Pay attention to the product's overall functionality, complexity, usability, and UI and user interface design.
See if the company has had any shortcomings and how they strive to fix them. You will find this way of choosing the right software development services very helpful.
Customer Reviews
Customer reviews are another useful option. The Internet has made it easy for you to find people talking about the company you expect to work with. There are many independent review sites, or you can simply google the company name and find reviews left by their previous clients.
This method will help you find out the credibility and reliability of clients. Look at how people rate their services around the world, check the factors they fail on and determine if it will affect your project in any way.
Clutch.co and GoodFirms are some of the most reliable sites to find authentic IT company reviews. People leave honest reviews on these sites, and you can also use these platforms to find Python development companies with high ratings. They use many factors to determine the quality of work. They rank companies based on customer reviews, experience, industry recognition, market presence, etc.
Digital Presence
Digital presence can be determined by a company's online activity. A company with a strong digital presence will allow you to see them in light of the brand. Look at what type of content they post on their social media account, what blogs they use, check their website, and analyze their content, design, and usability.
The company's website is worth looking at. Check to see if you like the design and functionality of the site. Is it modern? Do you like the user interface? How is the site navigation? Likewise, you can check out their experience through their blog to see the depth of their knowledge and solutions.
15 SaaS Development Services in Ukraine
Here are some SaaS startup companies, but not only:
1. YouScan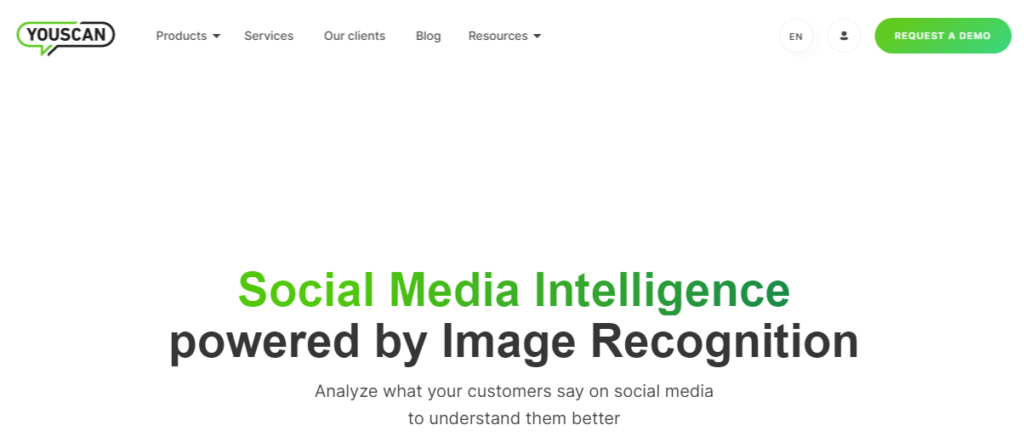 YouScan is a company that offers a monitoring system for social media, forums, and blogs. They help a brand monitor all mentions of it, customer reviews, information about competitors, etc.
2. Competera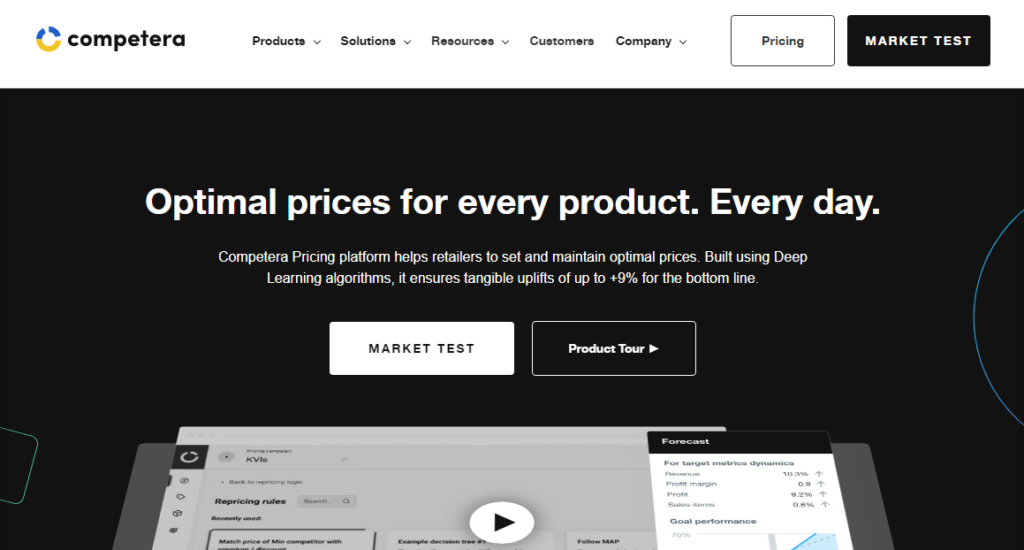 Competera – a tool for automatic revaluation of goods to increase sales and profits in online stores.
3. SE Ranking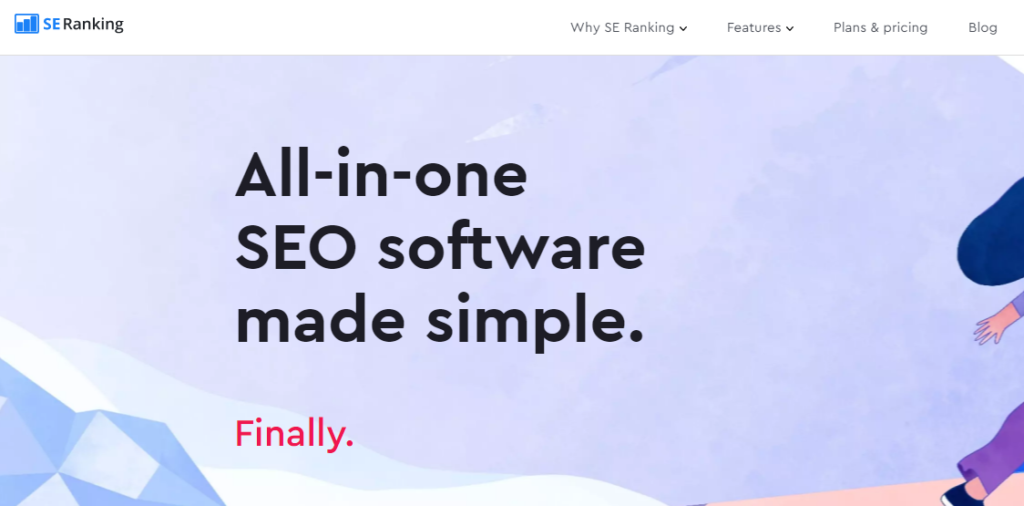 Cloud-based platform for SEO and online marketing. The service combines tools for website analysis, competitor monitoring, position checking, keyword selection and grouping, backlink monitoring, automatic professional reporting, and more.
4. AcademyOcean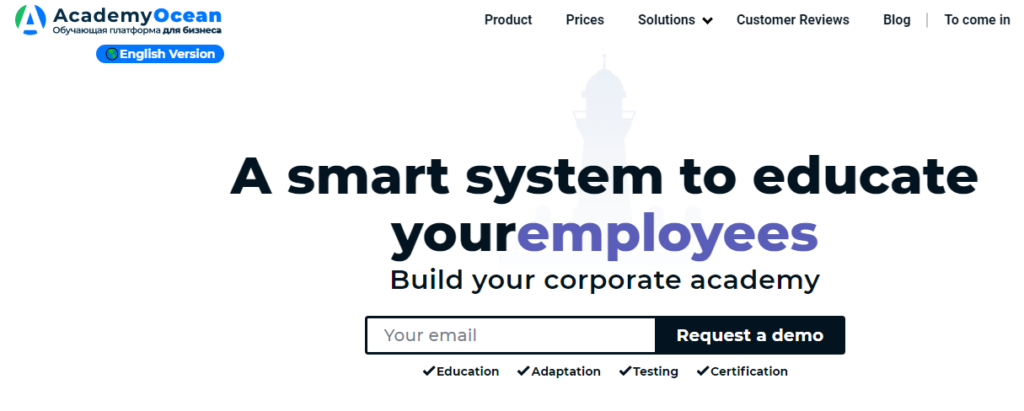 Tool by which companies create academies to educate their users in an interactive way. Number of employees:1-10
5. uXprice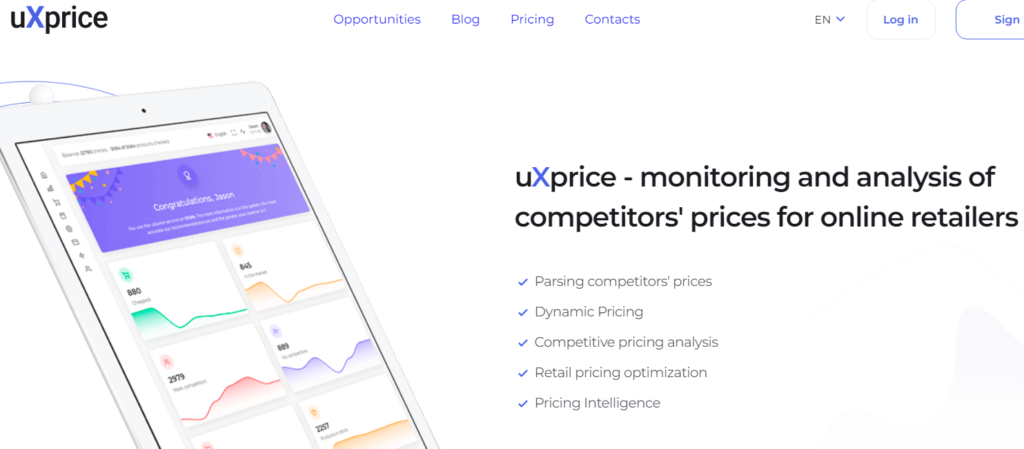 Monitoring and analysis of competitor prices for online retailers.
6. NLSQL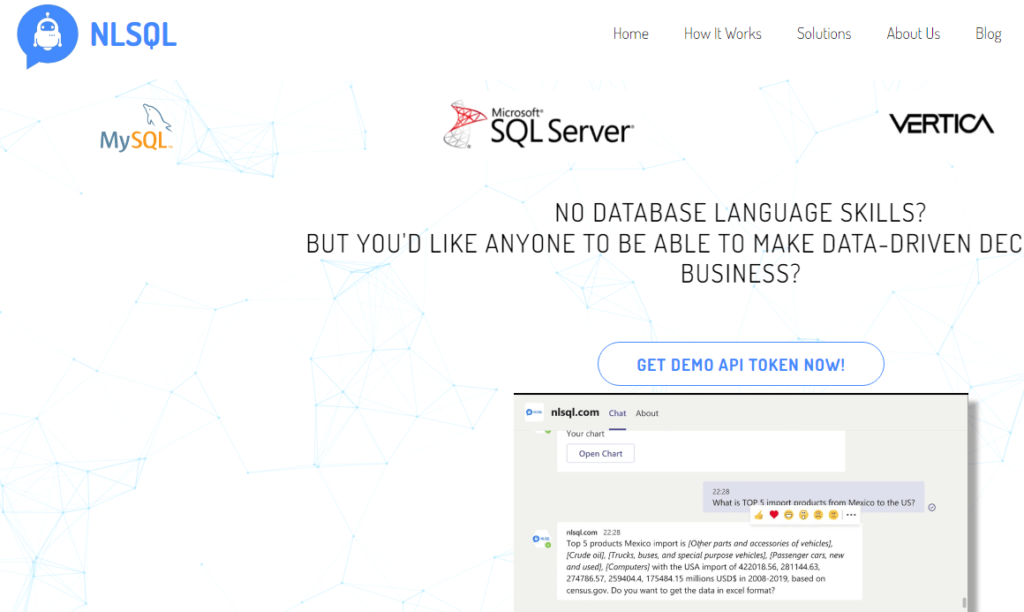 Chatbot that helps people retrieve requested numbers from a database using only natural language.
7. Octobus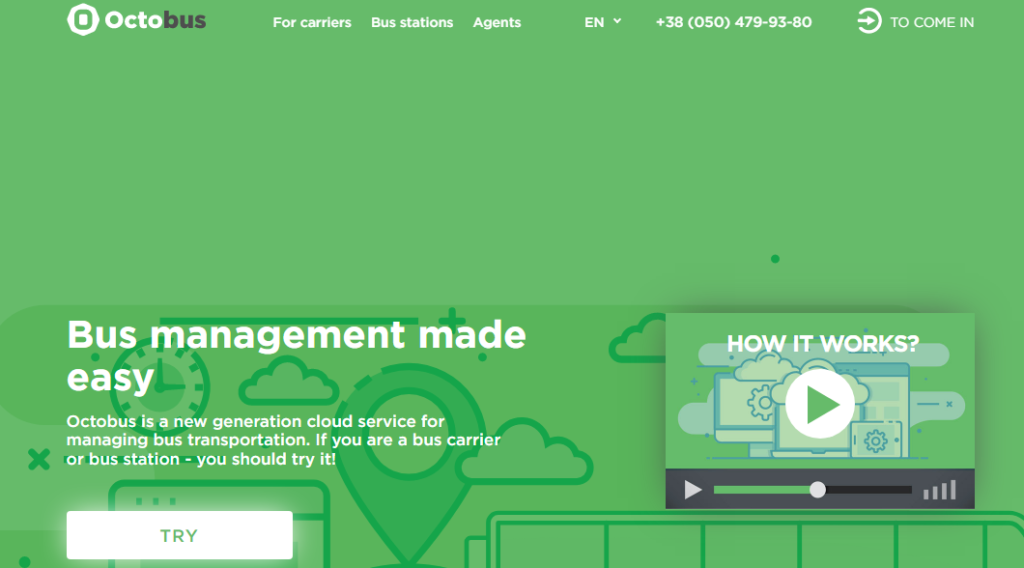 Octobus is a next-generation cloud service for bus transportation management.
8. CVpool
The platform for the automation of the recruiting process, a tool for video interviewing candidates.
9. SmartTender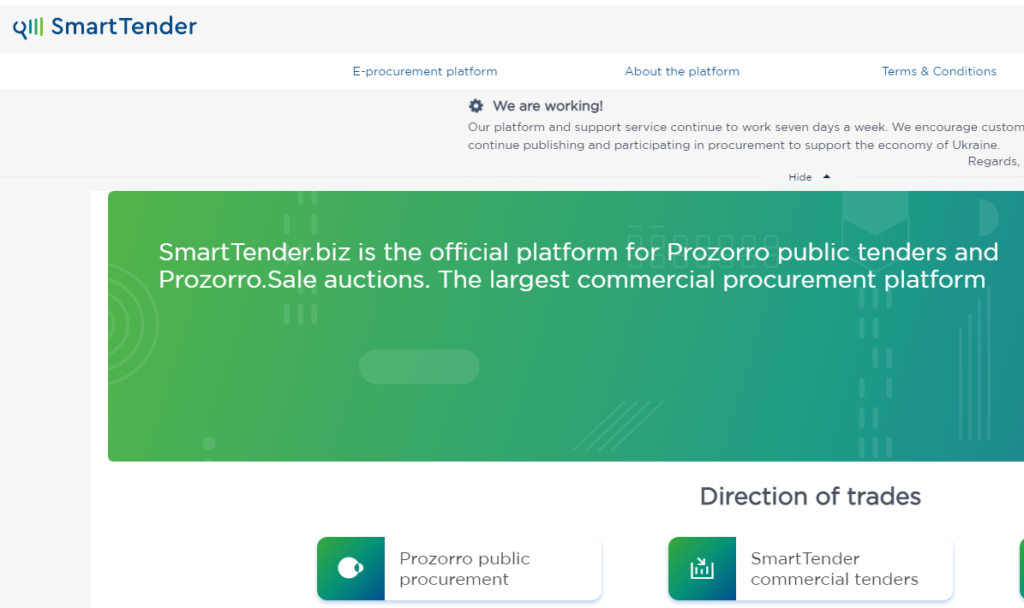 SmartTender is a Ukrainian electronic trading platform designed to organize state and commercial tenders.
10. BSG
SaaS service that helps businesses build communication with their customers through all modern communication channels anywhere in the world.
11. eSputnik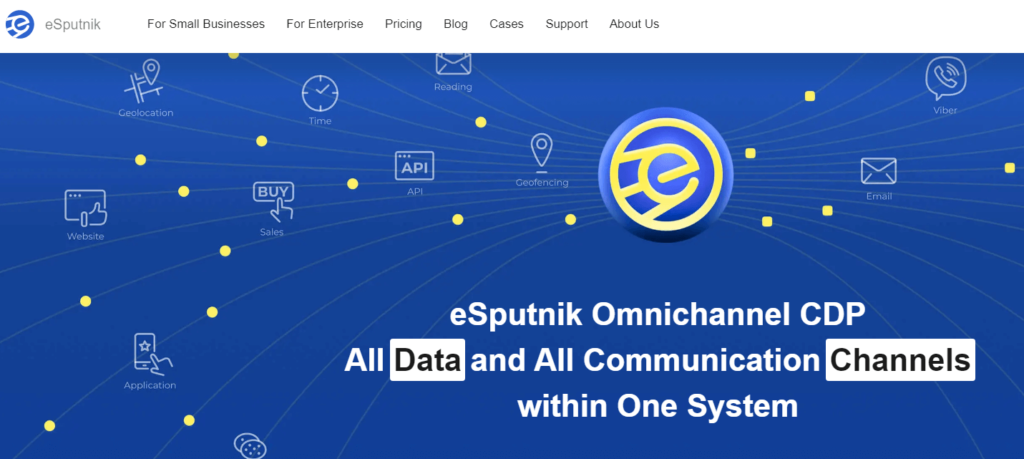 Multi-channel marketing automation system for B2C. Specialized solutions for large eCommerce and Marketplace with the ability to combine Email, SMS, Push, Viber channels into a single marketing strategy.
12. Activechat.ai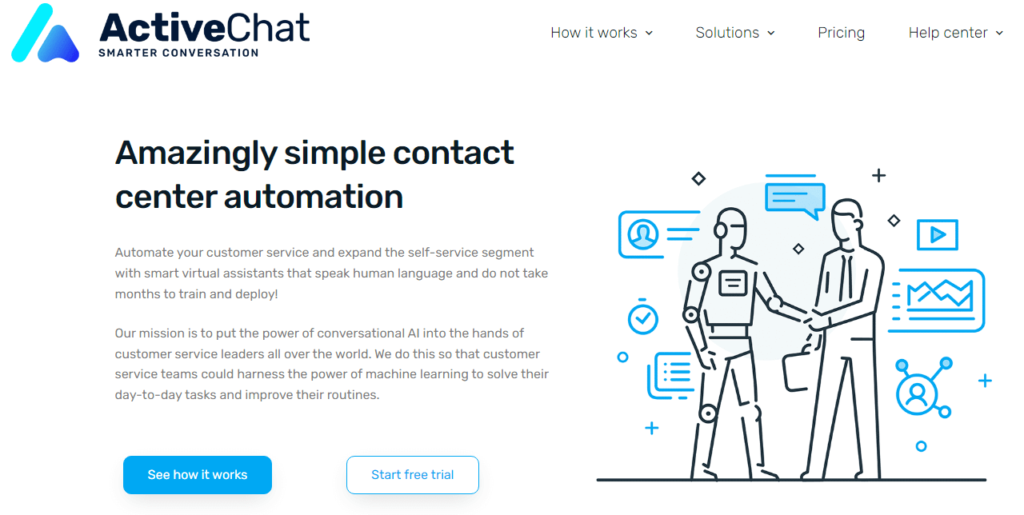 Activechat.ai is one of today's most powerful platforms for developing chatbots and voice assistants. With it, you can easily create complex automated dialogs for any type of business and integrate these dialogs into existing user support systems.
13. Getpin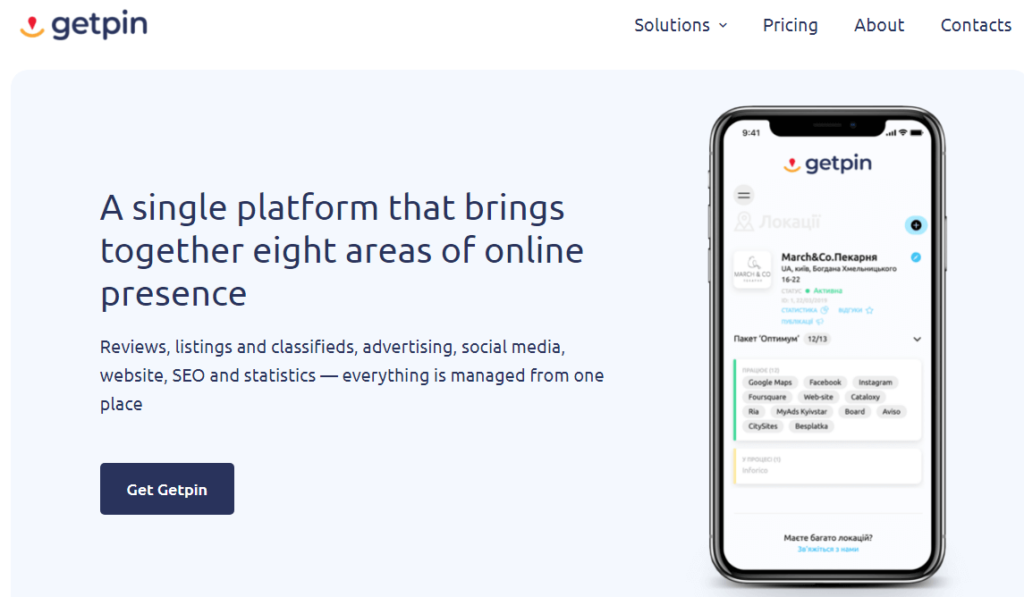 SaaS for effective online location marketing and reputation control.
14. ARbrowser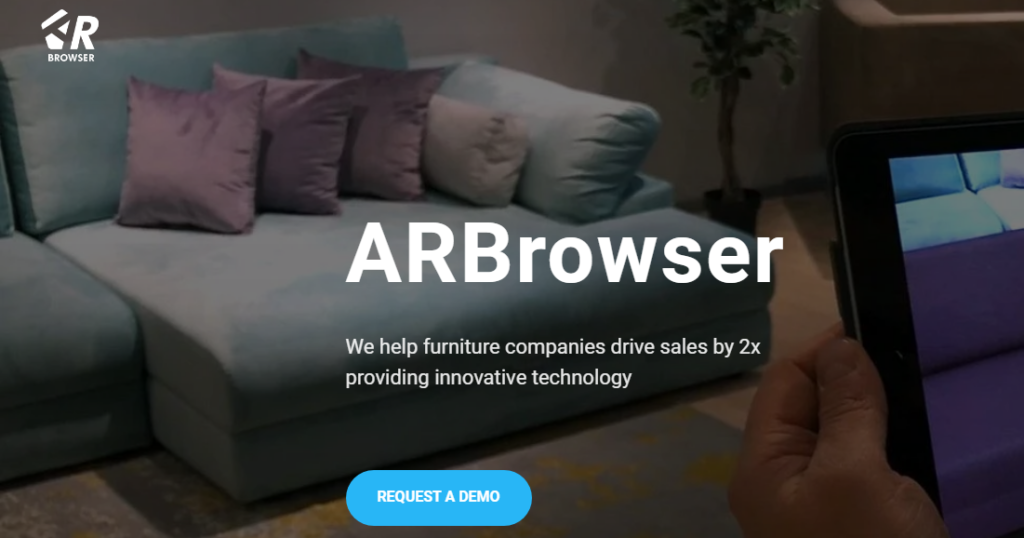 SaaS, developing an AR marketing/advertising tool for eCommerce and retail.
15. DreamTeam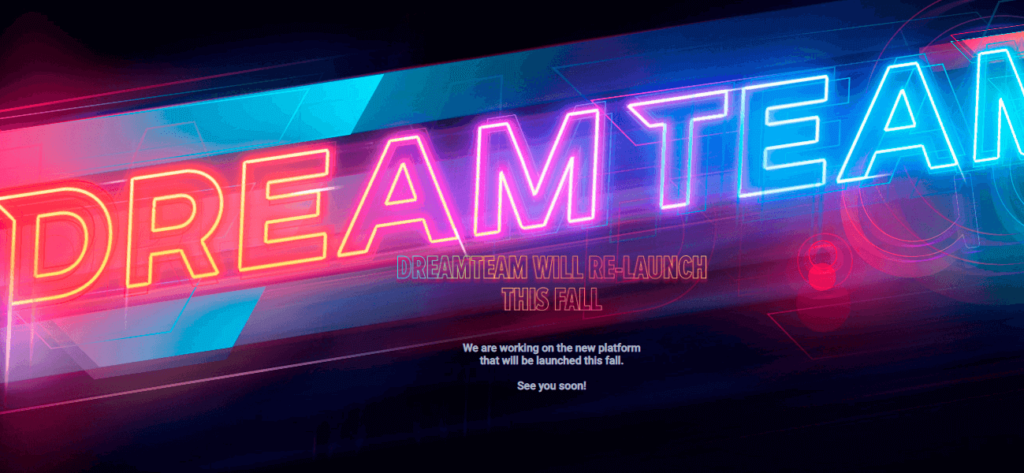 DreamTeam is an infrastructure platform and payment system for the esport and gaming industries.
Do you need SaaS consultancy? You're in luck, contact the experts at Squadrity to solve this problem quickly and effortlessly.