React JS is a JavaScript library that allows creating interactive and powerful apps both for web and mobile. It is an open-source technology first introduced by Facebook and designed to power user interfaces for all types of solutions.
An experienced React JS expert can use it to create:
Realtime chat application;
Social media apps;
eCommerce apps and platforms;
Video sharing solutions;
Forums and blogging platforms;
Streaming sites and many more.
React JS consultants and developers are in high demand worldwide and Ukraine is no exception to this trend.
In 2021 it was the most used web framework worldwide according to Statista with 41.14%. Nowadays, more than 10 million websites use this technology. And companies like Apple, Paypal, and Netflix have already implemented this stack in their software products.
React JS Ukraine is a highly-requested outsourcing opportunity for many businesses of all sizes. Local React programmers are known for the quality of services delivered at the fraction of the price one would have to pay in the US, the UK, or the EU. That's why international businesses look for research and development teams in Ukraine and build their R&D centers here.
What makes this library stand out from the competition? Here are the most important factors:
It is declarative which means easy and painless creation of interactive UI. It is predictable and easily debuggable coding;
It is component-based and easy to learn for programmers working with JavaScript;
Programmers can reuse and utilize parts of the apps they have already done which significantly increases development speed;
It is one of the most flexible front-end technologies as it has a modular structure;
With the server-side rendering and virtual DOM, React allows even complex applications to run extremely fast;
It works perfectly for mobile development for both Android and iOS.
The Benefits of React JS Development for Your Project
Before you start looking for an experienced React JS software development company it is important to understand all the benefits this technology provides. Here are the main reasons why you should consider React JS developers for your project.
It Is Easy to Learn
Compared to Angular or Vue which have a similar purpose, it is much easier to learn. It means there is a bigger talent pool to choose from. It is a simple framework that is easy to use, easy to start with, and is quite fast in the programming process.
It Offers Rich UI
React consulting services and custom development allow creating truly powerful and rich user interfaces. And it is an essential part of customers' satisfaction with the product. Paying attention to the quality of UI is crucial for the success of the software product. Because of declarative components, React is perfect for creating high-quality UI.
It Ensures Custom Components
What makes React JS consulting companies and developers stand out is the level of customization this framework offers. Thanks to the JSX extension, programmers can create unique components.
It Offers Productivity and Speed
The modular structure, reusability of components, and simple logic of the framework allow developers to be more productive and fast with their work. They can re-deploy the same digital objects and save lots of time and budget for a company.
It Is Great for High-Load Applications
A suitable React engineer or a team can build powerful and complex apps that will perform amazingly. It is possible because of the app structure based on virtual DOM. It allows testing any changes on virtual DOM first to evaluate risks before applying them to the app.
It Is SEO-Friendly
This is one of the essential factors for any type of online business. React dramatically reduces page load time, which leads to a higher ranking in search engines.
Overall, it offers more code stability, great performance, and outstanding UI opportunities. And, a lot of industry giants already use it, namely Tesla, Walmart, NASA, BBC, and Airbnb.
React JS in Ukraine: Reasons to Outsource Here
React JS consultancy and development services can be found in any country. Due to the popularity of this technology, there is a significant number of professionals working with it. So why do many companies choose to outsource to Ukraine their React JS projects?
The answer is the same as with any other technology offered here, from SAP consulting services to AWS certified partners in Ukraine. The main reason is that here a business can get high-quality services for a small price.
Here is a comparison. An average annual rate for React JS developers in three countries:
US – $119,988
UK – $98,005
Ukraine – $11,500
Outsourcing to Ukraine ensures access to a highly-skilled and educated workforce for significantly lower prices. But it is not the only benefit this destination offers, other are:
Convenient time zone GMT+2 for the EU partners.

It ensures easy and direct communication as well as many travel options;

Similar business ethics and values as it is a European country.

Also, a lot of local providers have lots of experience in international projects;

Huge talent pool to choose from.

There are more than 200,000 IT experts here and the number is growing every year to fulfill the market demand;

Ukraine has a quickly-developing IT infrastructure

. With many industry leaders building R&D centers or offices here, for example, Microsoft, Boeing, and Samsung.
Top 15 Ukrainian React JS Development Companies
1. NodeArt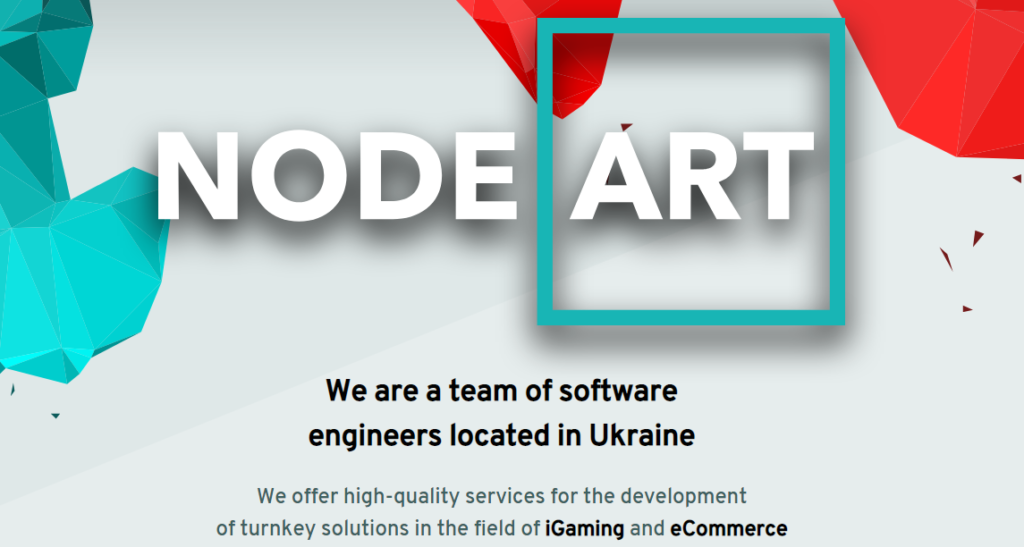 NodeArt is an expert software development and outsourcing agency from Kyiv. It was founded in 2014 with a specialization in web and mobile app development. The team works with a multitude of technologies, such as JavaScript, PHP, Node JS, HTML 5, React JS, C++, Ionic, Swift, TypeScript, etc. The primary industry for the agency is iGaming in partnership with EveryMatrix and SoftSwiss. Satoshi Hero, No Stars, and Reforms Speedometer are their customers.
2. RockLab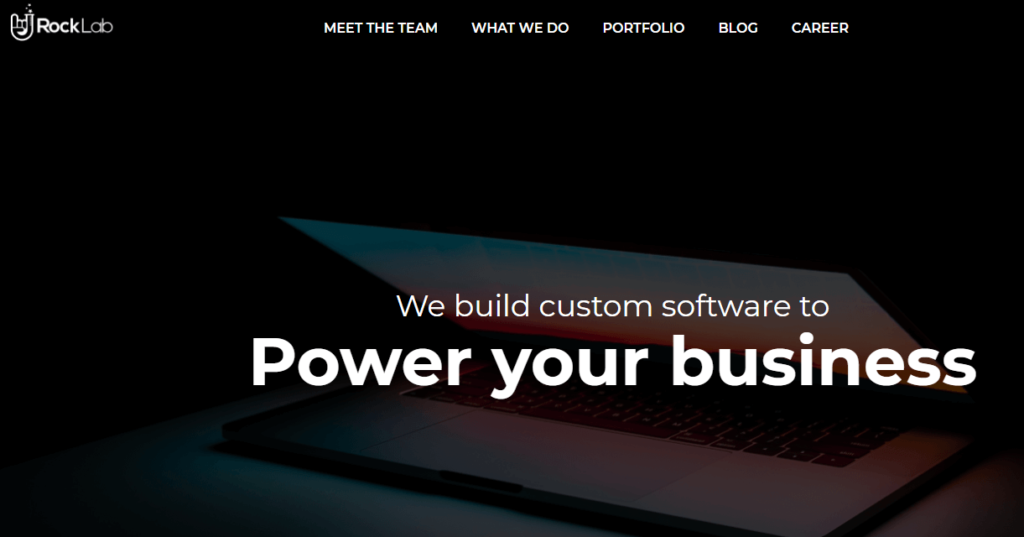 It is a Kharkiv-based Magento development company that delivers high-performance eCommerce solutions. The competencies of the team cover Magento, PHP, React, JS, MySQL, Python, Django, PostgreSQL, and Flask. The agency offers full-cycle development, web design, Magento extensions, and support, as well as Magento 2 migration. RockLab has released such projects as a custom CRM system, lead generation portal, eCommerce stores, and travel portals.
3. Elitex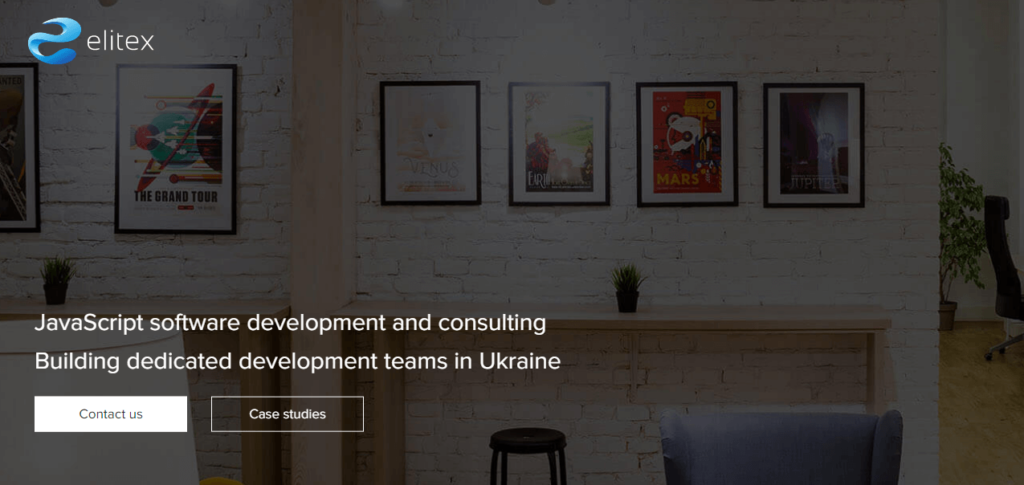 Elitex was established in 2014 in Lviv. This software development agency focuses on JavaScript development services, including React, Node, and Angular. The team delivers custom software solutions, web development services, UI/UX, QA, and dedicated teams as well. Elitex has an impressive portfolio with such projects as Zippia, Felix, PostCMS, and Exterity. As for the industries, the agency works in News & Media, FinTech, Real Estate, Education, Content Management, IT, Telecom, and Security.
4. Brocoders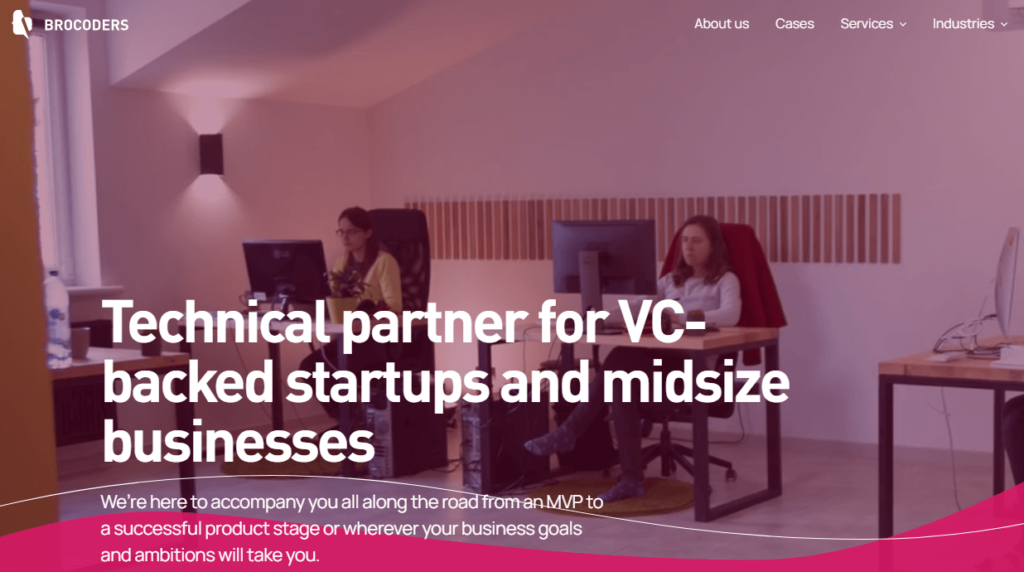 It is a software development agency based in Sumy. It was established in 2014 and has acquired a strong reputation on the market. The team offers full-cycle web and mobile application development, web design, technical consulting, QA and testing, and MVP development. The core competencies for the tech stack include React JS, React Native and Node JS. The industry expertise covers Healthcare, FinTech, Telecommunications, and AgriTech.
5. Brainence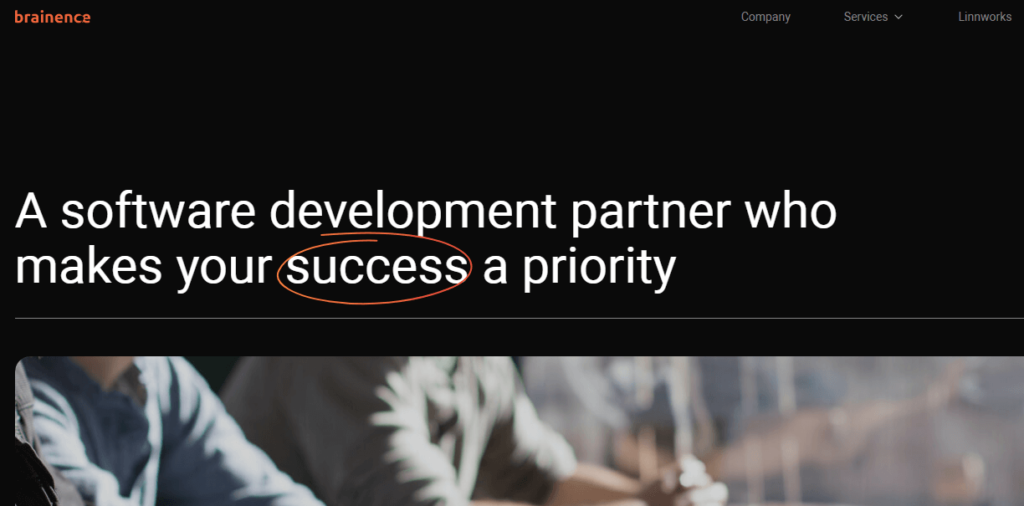 This is an expert web and mobile development agency from Lviv. It was founded in 2016 and has acquired a strong reputation in the industry. Brainence offers full-cycle development services for startups and SMEs. The team is also knowledgeable in analytics, software architecture, UI/UX, QA, deployment, and support. As for the tech stack, the team uses React, Angular, Node JS, React Native, .NET, and cloud platforms AWS and Azure. The industries it works with are Retail & eCommerce, Supply Chain, Field Service, Healthcare, and Data Management.
6. WebMeridian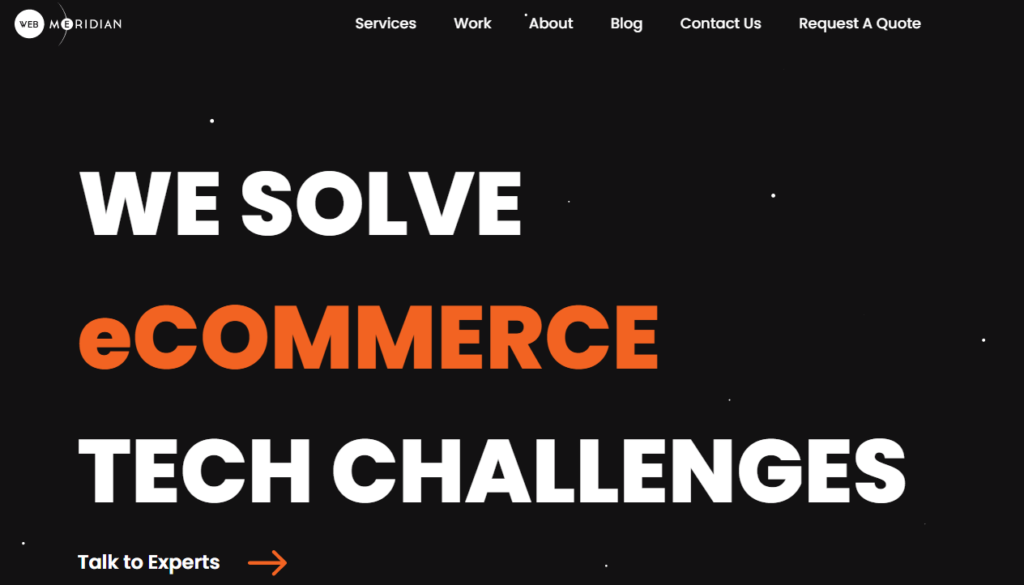 This agency has a focus on eCommerce and full-cycle Magento development for businesses of all sizes. The team's tech stack also includes Shopify, React JS, and WooCommerce. But the core one is Magento. The services range from consulting, analysis, architecture, development, and to testing and support. The agency is headquartered in Kharkiv and has been working since 2015. Among its customers, there are ELS-Schmuckwaren, Dacom, and Everestmusic.
7. OS-System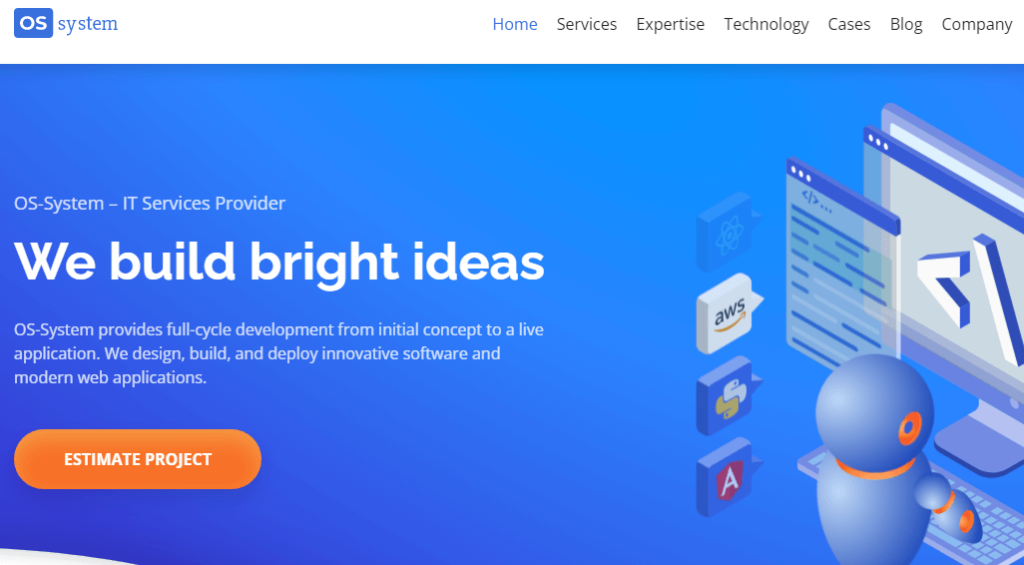 This is an experienced team from Odesa that has been delivering outstanding mobile and web development since 2007. The team offers full-cycle of services, from the concept to support of the deployed app. It can handle projects of all sizes and works with startups, mid-market companies, and large enterprises. The core competencies cover React JS, React Native, Node JS, PHP, AWS, and Java. OS-System works with such industries as Healthcare, Finance & Banking, Logistics, Education, Hospitality, Retail, Social Media, and IoT.
8. Syntech Software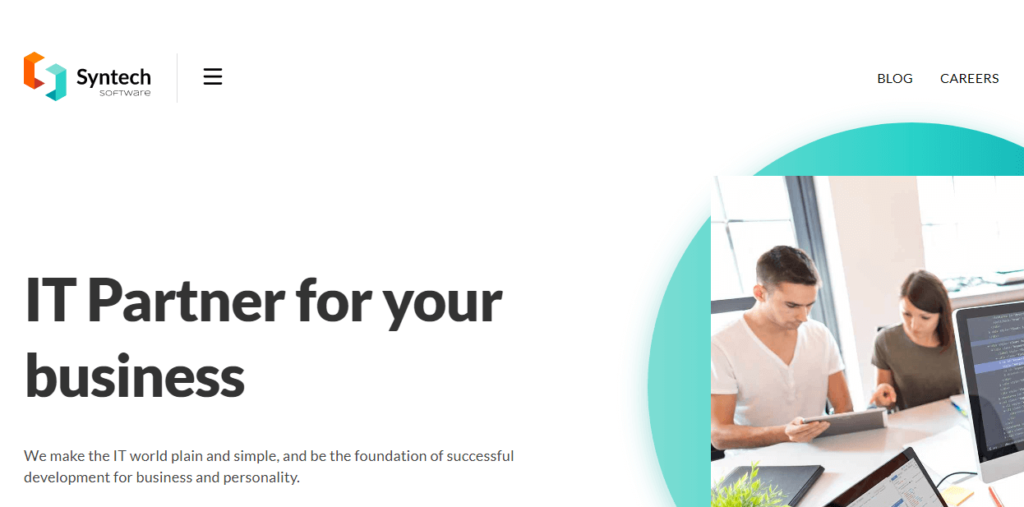 Syntech Software provides IT strategy consultancy and product development as well as custom software development. It focuses on business processes automation and boosting companies' efficiency with innovative technology. The team's competency includes DevOps, product development, digital engagement, web and mobile app development, IT infrastructure management, QA, UI/UX, IT consulting, etc. The main industries it excels in are FinTech, Business Processes Automation, and Digital Communication.
9. Fgfactory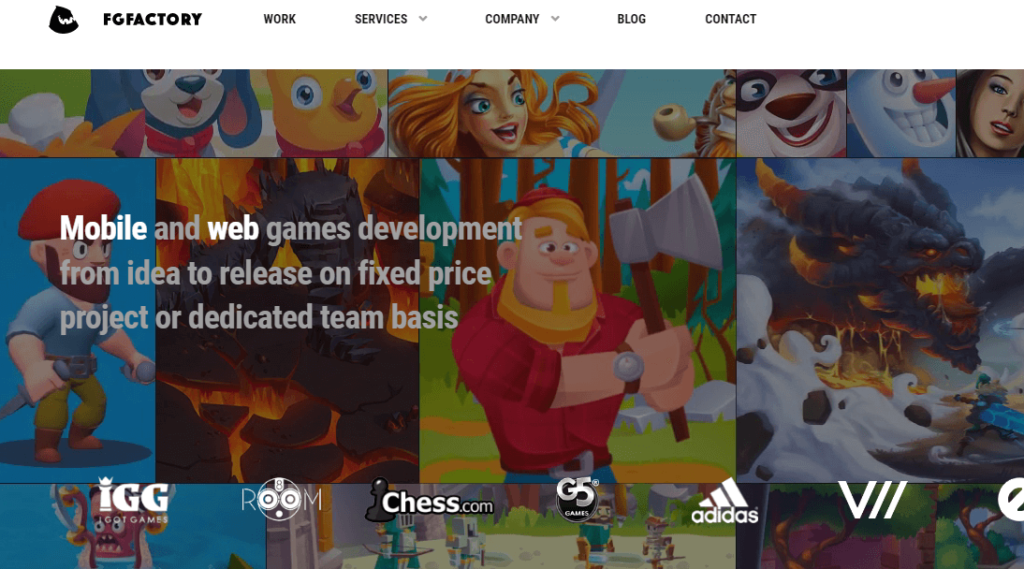 It is an excellent game development and art production company founded in 2010. It specializes in mobile game development and custom solutions for the entertainment industry. It also has experience in such industries as Financial Service, Education, Gambling, and Social Networking. The tech stack of the team includes C#, React JS, HTML, .NET, PHP, Swift, Java, Unity, and AR. Some of the games created by Fgfactory are Long Game, Babyloonz, and Timber Slash.
10. Frontmen Agency
This is a Kyiv-based web development agency that brings powerful custom solutions to businesses. The team also delivers custom software development, eCommerce development, MVP development, business analysis services, UI/UX design, and dedicated teams. Among the clients of Frontmen Agency, there are USA LG, Insurance UNIQA, Asters, and DTEK Energy.
11. Active Bridge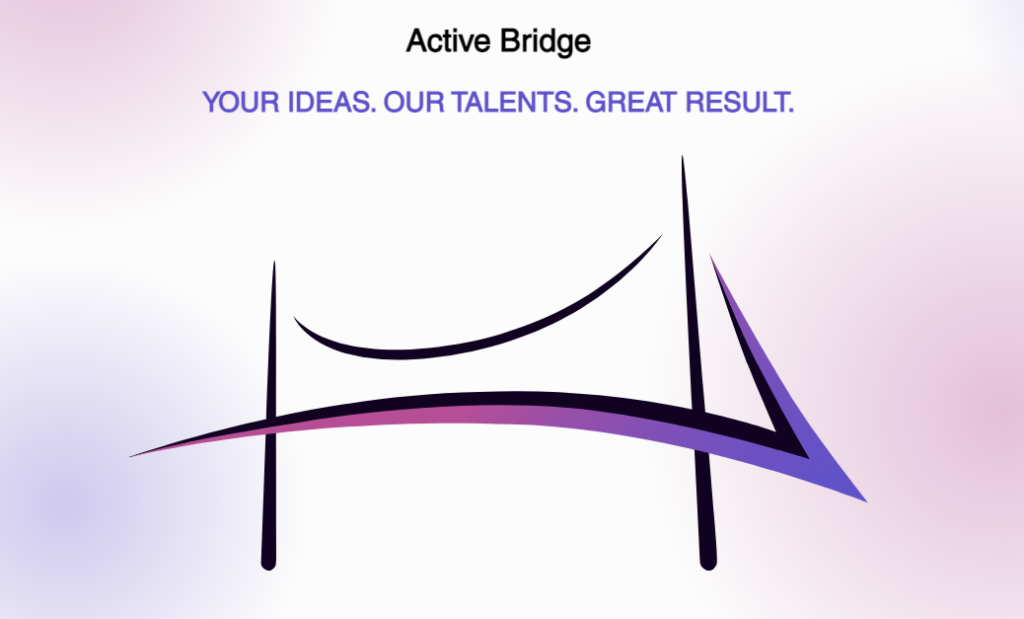 This firm was established in 2013 and has offices in Cherkasy and Phoenix, Arizona. It specializes in the provision of dedicated teams, custom web development, cloud engineering, and IT consultancy. The team also is knowledgeable in building native mobile applications. The industry expertise covers FinTech, InsurTech, eCommerce, Education, HealthTech, Travel & Transportation, and Logistics. As for the tech stack, the team works with Ruby on Rails, React, React Native, JavaScript, HTML, MySQL, Angular JS, and MongoDB.
12. Dinamicka Development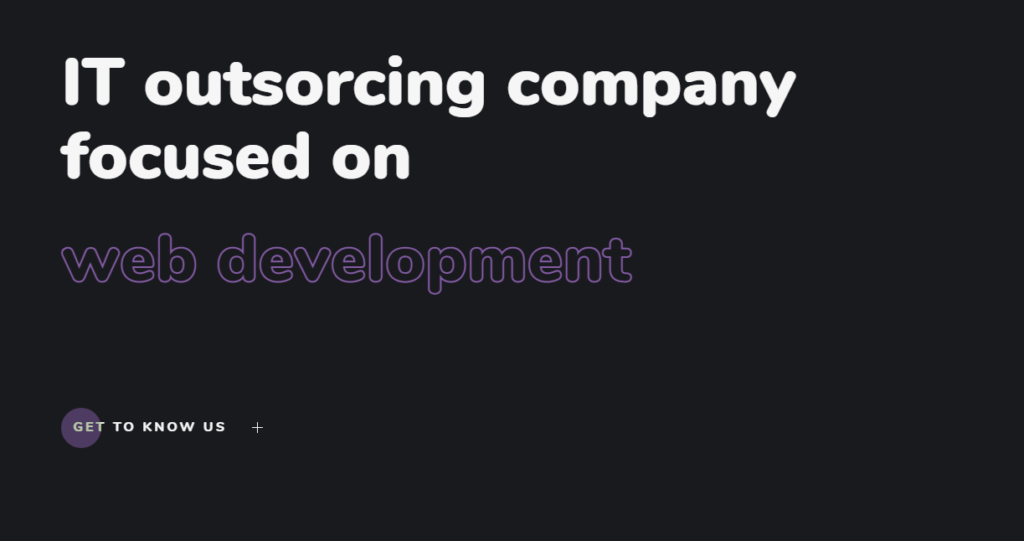 This is another experienced team (founded in 2014) from Kyiv that delivers custom mobile and web application development. Other services include web design, UI/UX design, SEO, marketing, landing page development, and the creation of logos. In its portfolio, one can find such projects as The Worlds Coffee (eCommerce), UNET (mobile application), and IMedBot (HealthTech).
13. AnvilEight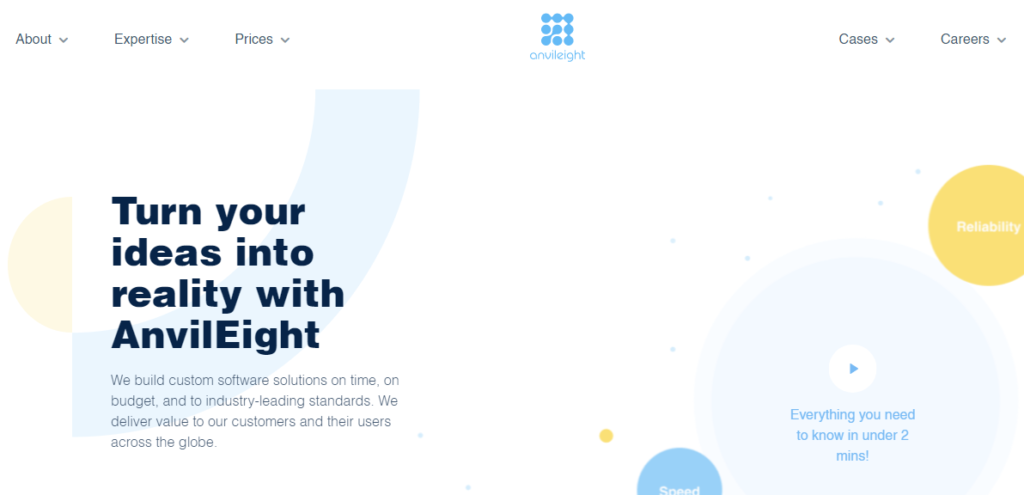 AnvilEight was founded in 2010 in Kharkiv. It is a powerful vendor of mobile and web application development. The team is competent in the creation of websites of any complexity, custom software solutions, database creation and management, implementation of management systems, and testing. The agency worked in many industries, namely Logistics, Education, Gaming, Advertising, Finance, Fashion, Social Media, and Entertainment. It released such products as uBid, Sudz, Riot, and onTrack.
14. SOFTLOFT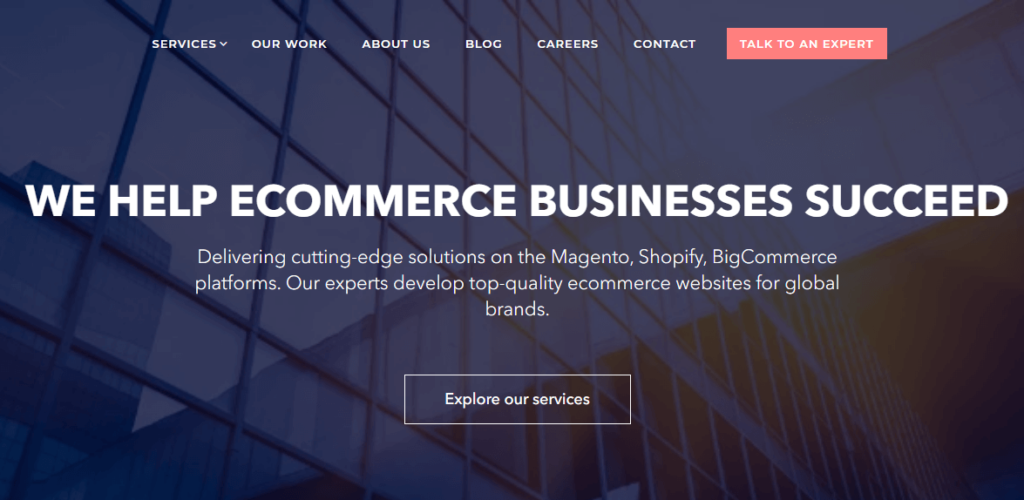 SOFTLOFT is a software development company with a primary focus on eCommerce solutions. It was founded in 2008 in Kharkiv and has quickly established its expertise in the field. The team is competent in full-cycle eCommerce development and creation of agile and effective online stores using Magento (certified partner), BigCommerce (certified partner), and Shopify. Other services include API development, customization, data migration, audit and consulting, and outstaffing. The agency helped such companies as H&M, Murad, Victoria's Secret, and Llarsen.
15. AVA.codes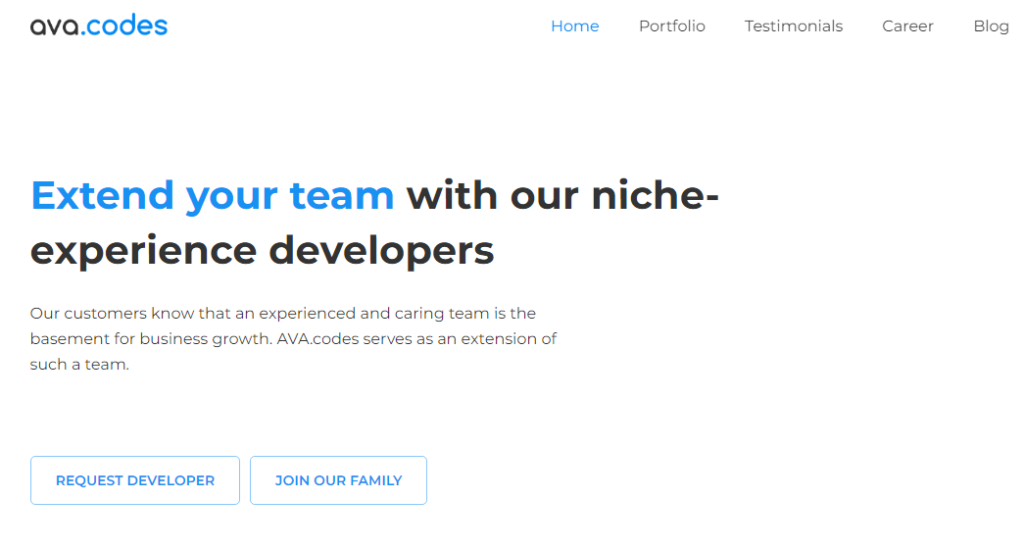 This is a team of excellent professionals with a focus on such technologies as Angular, React, React Native, and Node JS. It delivers front-end, back-end, and full-cycle custom development services, as well as web development, and enterprise app solutions. AVA.codes worked in the following industries: Automotive, IT, eLearning, and Healthcare. Its portfolio features such cases as People's Television, AdOpslO, Parloo, and Nection.
Conclusion
There are no signs of React JS development services slowing down in popularity. Because of the multiple benefits this tech stack offers, it has a crucial place in mobile and web app development worldwide. Ukrainian vendors will continue to deliver excellent custom solutions to international and local businesses. So the industry here will only continue to grow to fulfill the demand.
Hire an expert React engineer in Ukraine to build a powerful and unique product for your business!