MVP stands for a minimum viable product. It is a basic version of a product with key features. For example, if a startup has an idea for a new application, they can build an MVP with the crucial features.
Why are the MVP development startups trending globally? The answer is simple – it reduces the time to market and allows attracting new investors, partners, and customers. MVP software development services ensure the opportunity to make the closest fit to the market.
MVP development services refer to third-party providers helping to build the minimum viable product for a startup or entrepreneur.
When you have an idea for a digital product or service, you can hire an MVP development company to bring it to life. The benefits of development MVP consulting are:
Faster release of the product;
Ability to save time and money by hiring a pre-established team;
Access to industry experts;
Early testing for better market fit;
Integration of feedback into the new versions.
MVP developers are in high demand worldwide. Most of the time, startups do not have the internal resources to complete such a project. Or it can be a non-technical startup that needs custom software development. And this is where outsourcing or delegating the MVP development process comes in handy.
How to Start with MVP Development in Ukraine
Ukraine is one of the top IT outsourcing destinations in the world. There is a decent amount of professionals and agencies ready to help startups with their MVP process.
MVP development Ukraine is a steadily growing market with a great number of service providers partnering with international businesses.
When do you need help from professional MVP development companies? Here are key factors to consider:
Your startup needs more technical expertise;
You need to focus your energy on business core rather than product development;
You need to save budget and time;
You need a high-quality team with a focus exclusively on this project.
How to get started with an MVP development consultant or development company in Ukraine?
1. Prepare all the requirements and expectations for the projects. Be clear with what you expect and what technologies might be necessary.
2. Look for the providers with this specific expertise, like AI or Cloud engineering. You can find them online or via recommendations.
3. Evaluate the company's track record and performance. Look at the portfolio and clients' testimonials. Make sure it is an experienced and well-established team with the necessary qualifications.
4. Reach out with your questions and receive proposals. If the estimations and recommendations for MVP sound good to you, it is time to start a partnership.
Why Working with Ukrainian Development Companies is Beneficial?
If you are looking for an MVP development agency Eastern Europe, Ukraine is a great destination. Here are the main benefits of collaboration with Ukrainian software development providers:
Cost-efficiency. The salary rates here are significantly lower than in the US, UK, or EU. The monthly salary of a full-stack developer in the US is $7,211 on average. In Ukraine, a full-stack developer's monthly salary is $1,368 approximately. By working with a Ukrainian provider you get a high level of expertise for a fraction of the budget.
Easy partnership. Ukraine is a European country with similar work ethics and values. It is also conveniently located for the EU partners in terms of time zone.
Ukrainian IT experts are known for their excellent tech skills and experience.
Ukraine has a huge talent pool of more than 200,000 IT professionals that can tackle almost any project.
Local service providers partner with international businesses regularly, so they have a good command of English.
Ukraine has a well-developed IT infrastructure with R&D centers and offices of industry leaders, such as Microsoft and Samsung.
That's why the top software development companies Ukraine add value to any projects they partner on. They offer high quality of work and easy cooperation for reasonable prices.
15 Excellent Ukrainian MVP Development Companies
1. Attract Group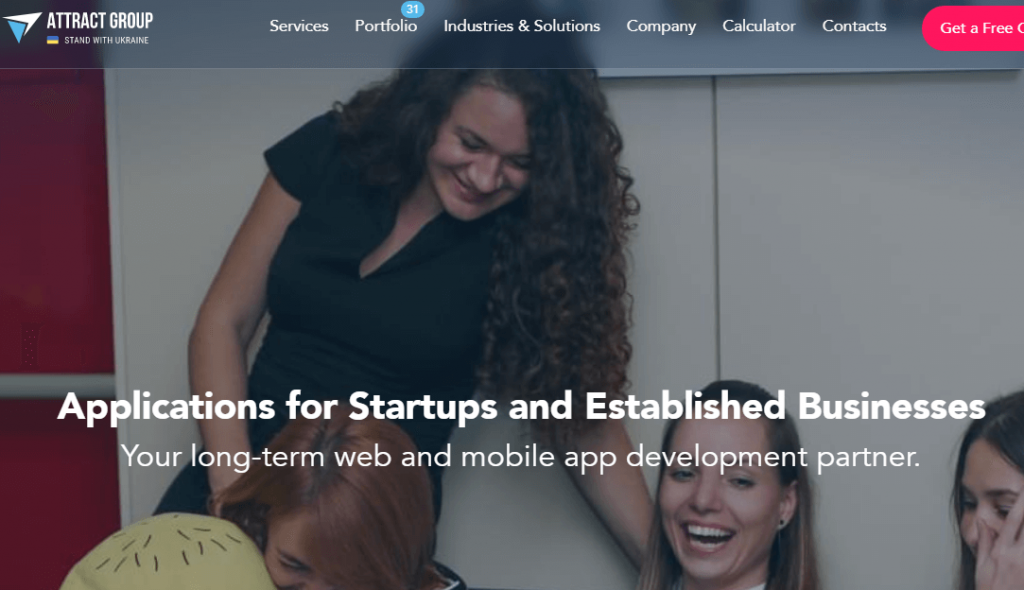 This is an Odesa-based custom software development firm with a focus on mobile and web applications. But the team is also knowledgeable in such spheres as cloud computing, IT consulting, ERP, QA, CRM, and DevOps. The industry expertise of this firm covers Financial Services, Medical, Retail, and Education. They primarily work with small and mid-sized businesses.
2. Matoffo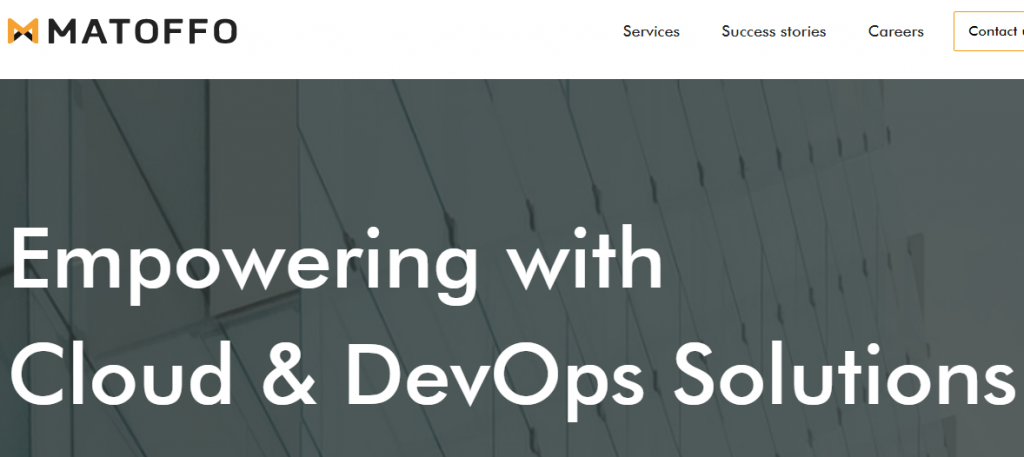 This agency specializes in cloud solutions and cloud engineering. They offer custom software development, cloud-native applications, IT consultancy, DevOps, data engineering, and dockerization. The team works mostly with AWS, so if your MVP is cloud-based, it is a good choice. As for the industries, Matoffo worked in Business Services, IT, Financial Services, and eCommerce.
3. DataRoot Labs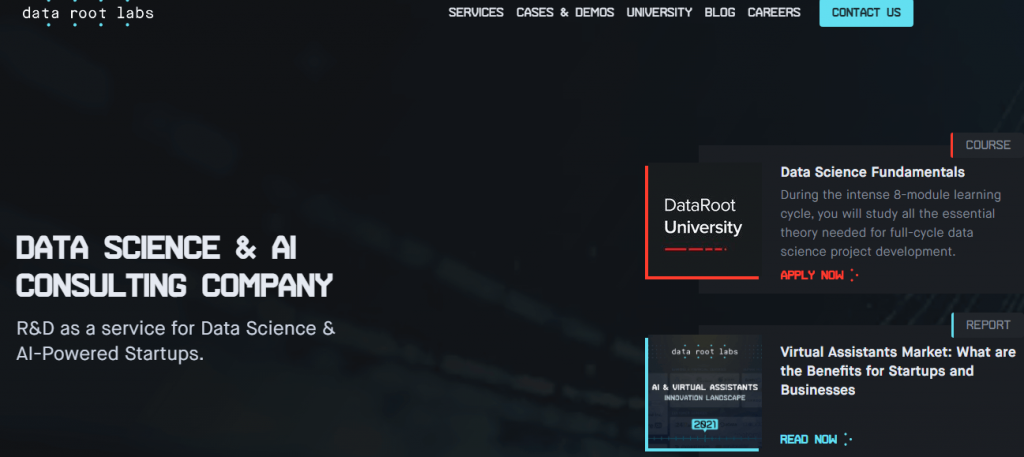 This agency is a perfect partner for startups working with AI and Data Science. This is a full-service R&D company on-demand that can bring your idea into MVP. The team focuses on AI, Machine Learning, Big Data, Cloud Computing, Data Science, and Consulting. They also offer startup venture services. DataRoot Labs has experience in such industries as Education, Gaming, Supply Chain & Logistics, and Advertising & Marketing.
4. BroCoders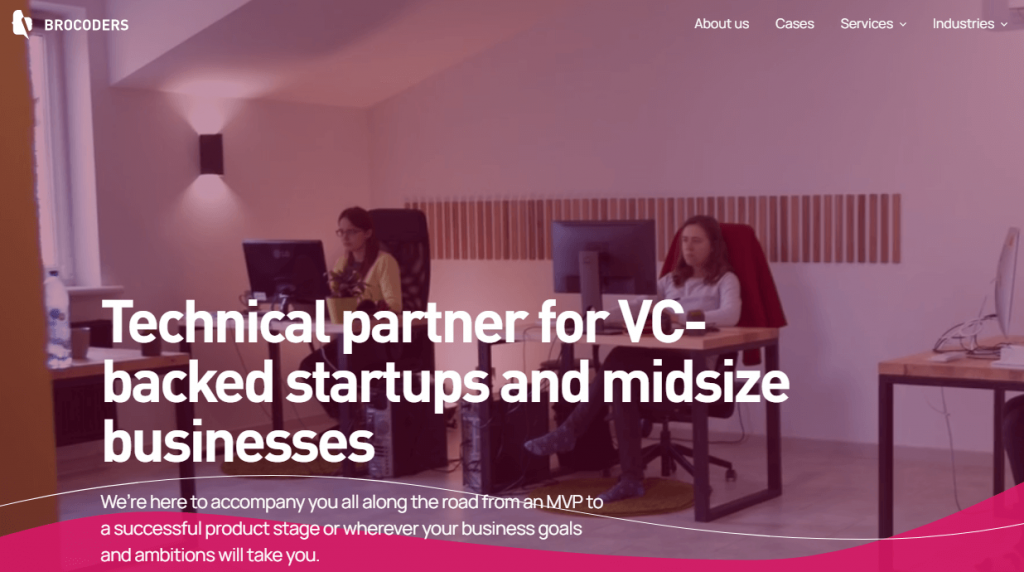 It is an experienced custom software development agency that works with startups and established companies. The team has been working for more than 9 years in the industry of IT services and IT consulting. They offer startup and MVP development, web and mobile development, prototyping, UI/UX design, QA, technical consultancy, and full-stack custom programming.
5. DeepInspire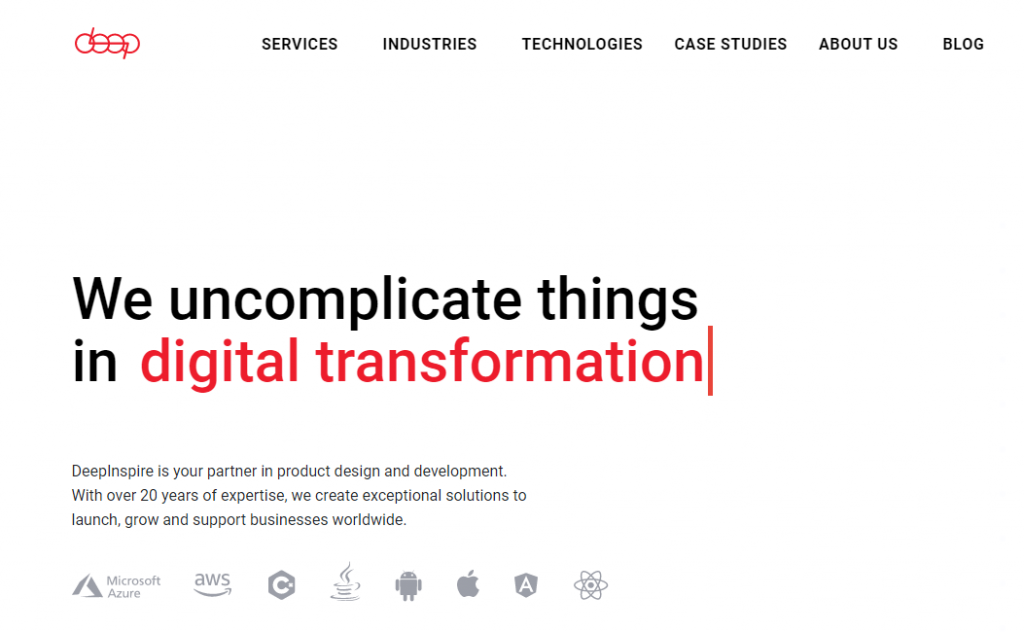 It is a boutique software development firm with a specialization in the FinTech industry and solutions. The team is highly experienced and offers such services as custom software development, UI/UX, solution architecture, QA, DevOps, Product Management, and Business Analysis. The agency is qualified in Digital Banking, Payments, Cryptocurrency, Blockchain, and Trading Platforms.
6. DOIT Software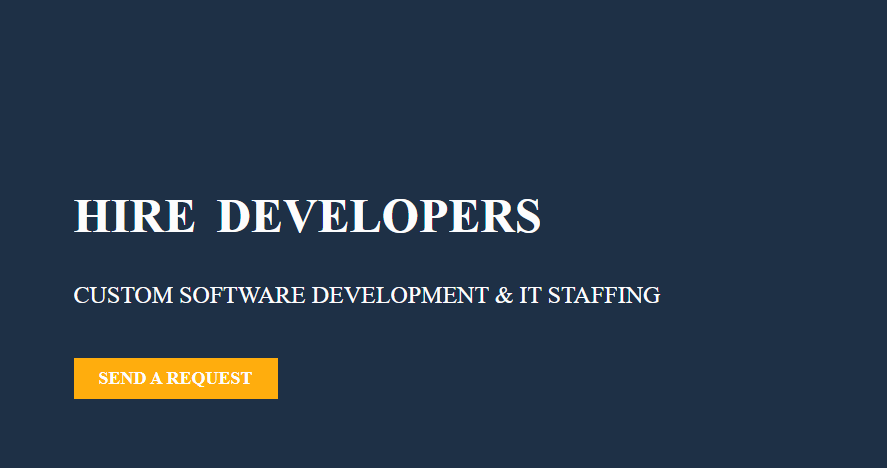 This is an experienced company that offers custom software development (with a focus on mobile apps) and IT staff augmentation. The team can build any product from scratch and have a decent experience with startups and new businesses. The industry expertise of the agency covers IT, Medical Services, Education, GPS& Navigation, and Retail.
7. PeekLogic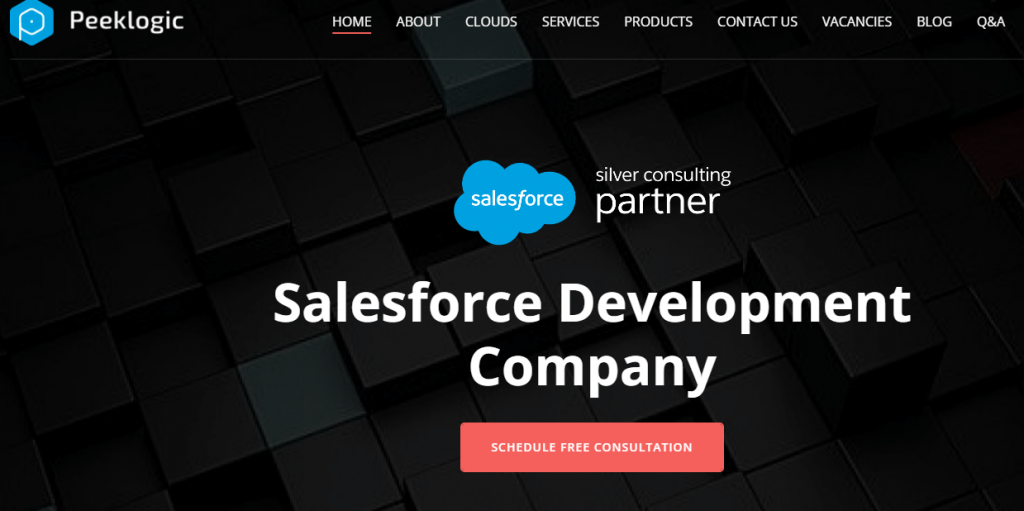 This is a small yet powerful firm that specializes in Salesforce development. It has an office in Lviv and another one in Austin, Texas. The team is proficient in all things Salesforce, from configuration to administration. The firm also offers web and software development, business development, cloud/CRM/Jira integrations, and IT consulting. It is one of the best Salesforce consulting companies on the market. The industry expertise includes IT, Retail, Financial Services, and Hospitality & Leisure.
8. .dotcode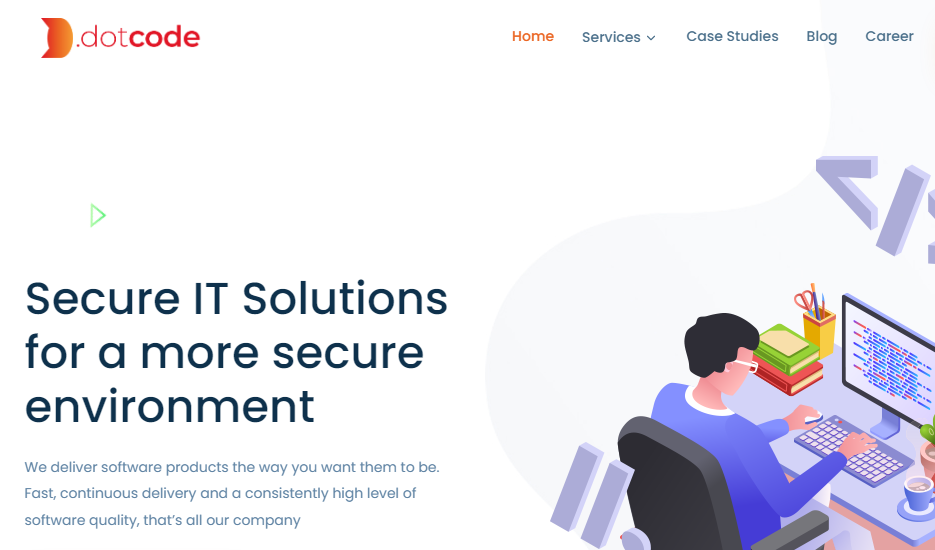 This is a Lviv-based software engineering company that offers a full range of IT services and IT consulting. The team specializes in product design, software development, web and mobile development, QA, DevOps, and the provision of dedicated teams.
As for the industries, the team has partnered with businesses in FinTech, Banking, eCommerce, Energy, Manufacturing, and Retail.
9. Rozdoum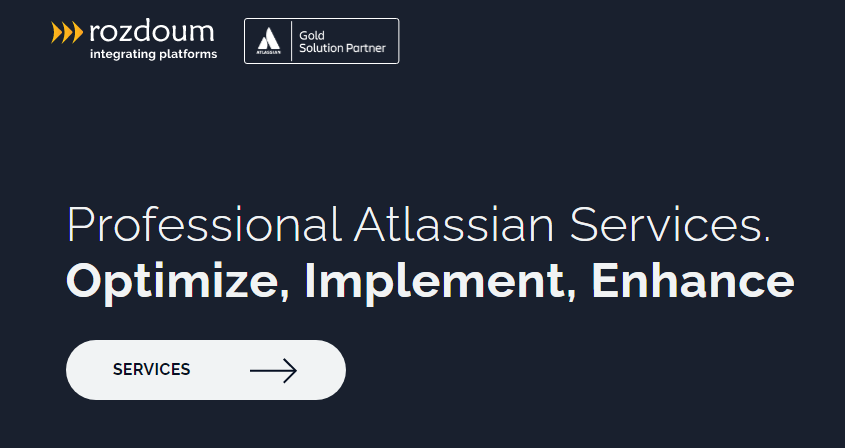 It is a certified Atlassian solution and Marketplace partner in Ukraine with more than 15 years of experience. The team offers a full cycle of Atlassian services from licensing to custom application development. The agency also offers custom software development, QA, and support. As for the industry expertise, Rozdoum worked in Business Services, Financial Services, IT, Manufacturing, and Real Estate.
10. HiTech Service LLC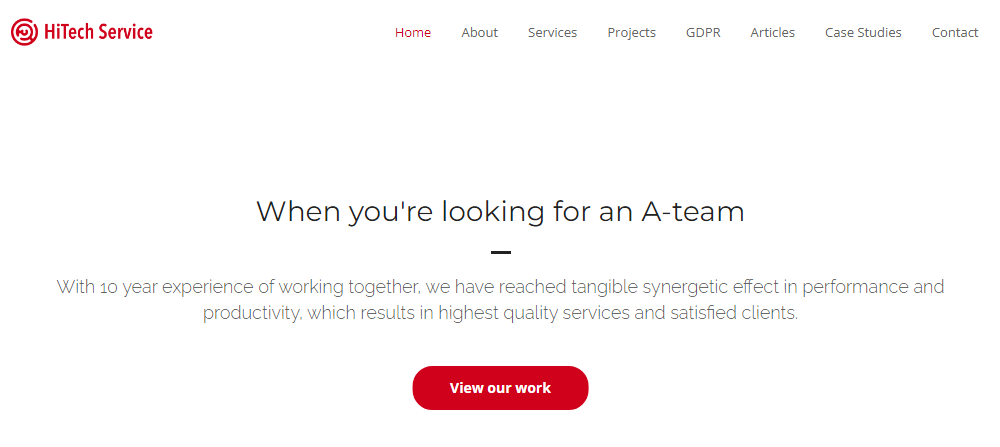 This firm offers the full scope of IT services, including custom software development, technical support, and outsourcing. The team is competent in software development, QA, DevOps, GDPR compliance, managed services, and customer support. The firm works with small businesses as well as enterprises; among its clients, there are Blue Software, USAID, PariMatch, and Eastman Kodak
11. Viaduct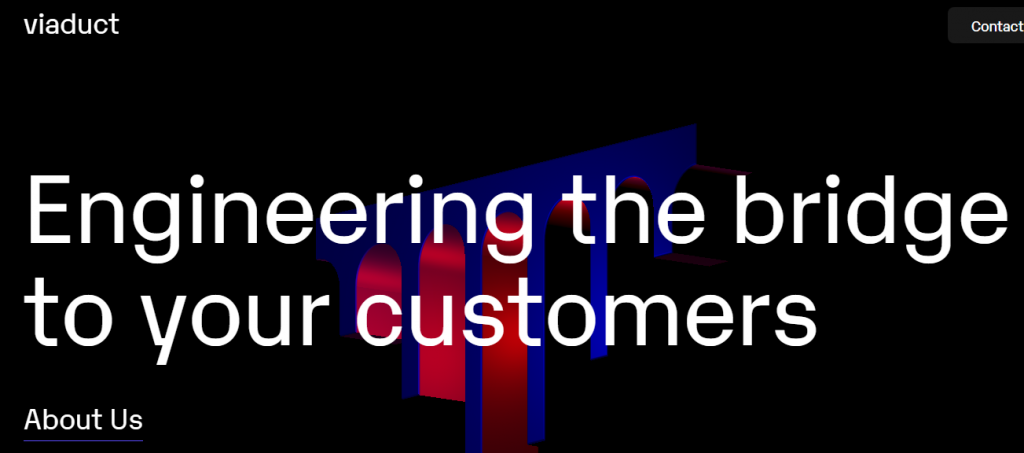 Viaduct is a Kyiv-based software development company that specializes in web and mobile application development. The team also offers business analysis services, solutions for startups, and small businesses. The industries the team worked in are Education, eCommerce, Medical, Financial Services, and Media. Among its clients, there are Johnson & Johnson, Sumo Logic, Mercedes-Benz, and HyperDcos.
12. MageDirect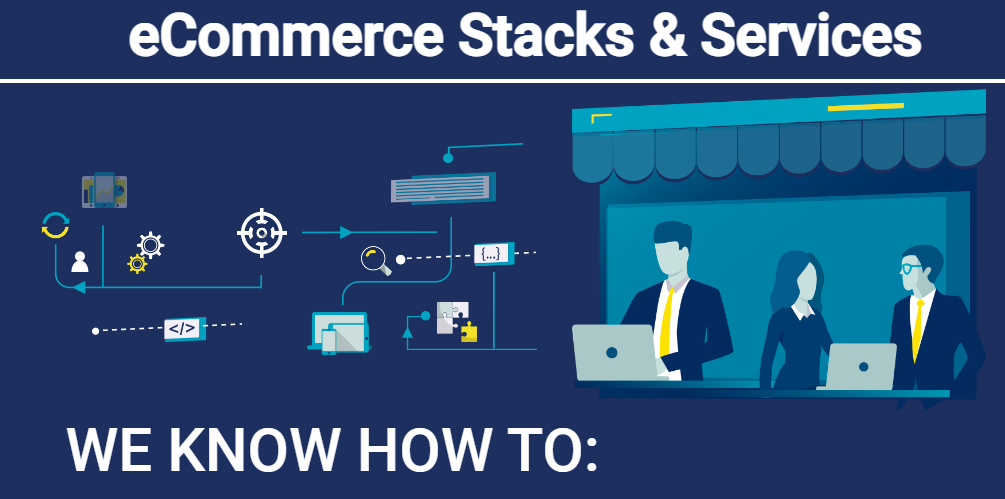 It is an excellent full-stack software development agency with a focus on eCommerce solutions. The team is ready to build a project of any complexity from scratch. They are competent in eCommerce, web development, and business system integrations. Among their clients there are ZieraShoes, EdgeSmith, and TrendDeko.
13. HUSPI IT Consulting & Development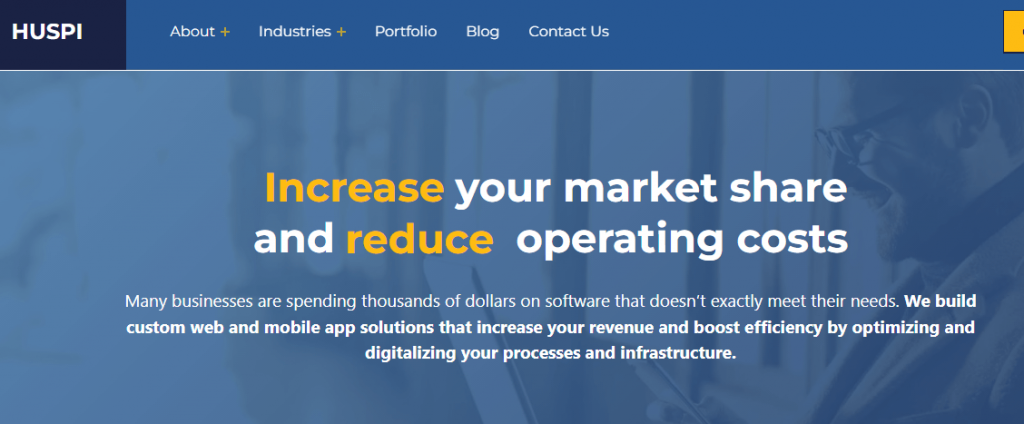 HUSPI is a custom software development agency that works primarily in Real Estate, FinTech, and PropTech. The team offers web and mobile application development, AR development, custom project design, and built environment ecosystem expertise. Some of its customers are Egersund, EasyPay, and UN Women.
14. Ezetech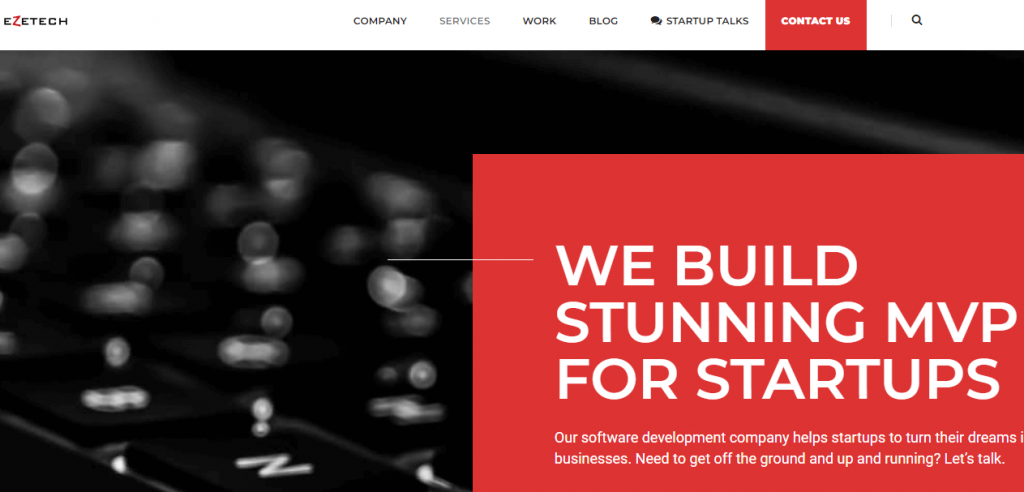 It is a rather small yet powerful agency with offices both in Ukraine and the USA. The team specializes in custom software development for non-technical entrepreneurs and startups. The team offers full-stack help, from initial planning and strategy to the release of MVP and further product development. Ezetech worked in such industries as Advertising & Marketing, Arts & Entertainment, Business Services, Consumer Products, Financial Services, and Non-profit organizations.
15. Zetico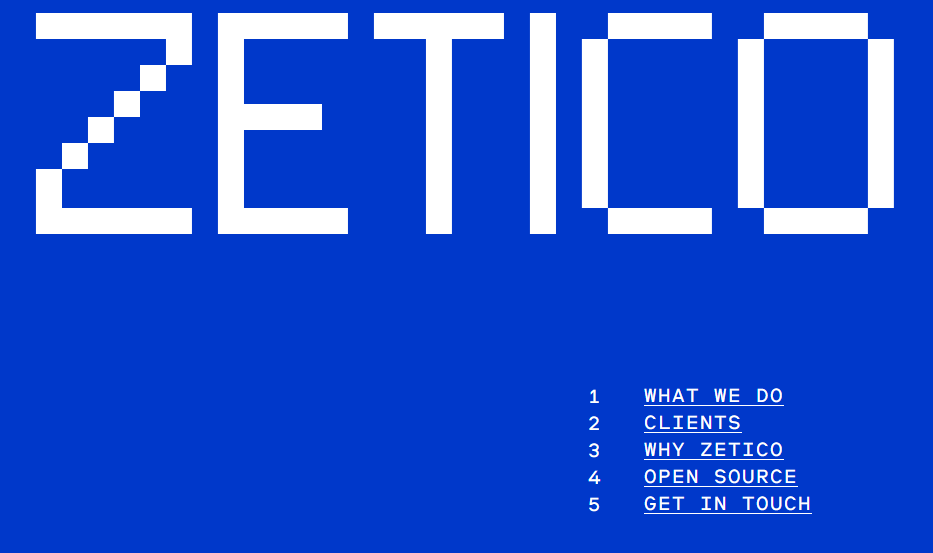 This is an outstanding engineering and product consultancy and software development firm. The team works with startups and enterprises to build new solutions with such technologies as JavaScript, TypeScript, Go, React, Node.JS, AWS, and GraphQL. The industry expertise covers Business Services, Education, Financial Services, Medical, and eCommerce. Some of the clients of Zetico are Mozilla Foundation, Loola TV, and Powtoon
Outsourcing MVP development is a great opportunity for a startup looking for a fast product to market release. It allows accessing necessary technical expertise for a lower price.