Modern conditions of effective business assume the use of a large number of software tools. A huge number of available ready-made solutions from leading software manufacturers can significantly facilitate the functioning of commercial organizations. Nevertheless, often there are not enough ready-made solutions for the automation of business processes.
In such situations, managers can be assisted by software houses, that provide such services as Angularjs development services, software consulting services, outsourced development services, etc.
Benefits That Offer Software Houses
This approach has many advantages.
Hiring professional contractors to develop a custom software solution has the following important advantages.
High Quality
The application of modern flexible methodologies of custom software development allows for achieving the highest quality of the final product, as well as full compliance of the development results with the customer's expectations.
Assistance in Drafting the Requirements Specification
The requirements specification is the input data for the development team to start working on a project. The correct requirements specification will determine the choice of software development technologies and approaches to be used. Based on this document, a general primary architecture of the project and interface templates will be developed.
For the correct drafting of the requirements specification, the collaboration of experts from the customer side and the contractor side is required. Even if the customer has no specialists with the necessary qualifications, the work to produce the primary technical documentation can be performed by the developer himself, and later agreed upon with the customer.
Analysts of custom software development companies are able to assess the various precedents for the use of the future software product, thus most clearly formulating the technical requirements for the job. Competently drafted terms of reference are one of the key moments of custom software development. Errors made at this stage can lead to significant resource losses at later stages.
The Choice of Technology for the Project
Experience in custom software creation will allow the specialists of the contractor to choose the development technologies that are best suited for the task at hand. It is necessary to keep in mind that the introduction of any technological solutions to the project can be associated with the emergence of additional costs, or have an impact on the final cost of the product.
Quality Testing
The testing infrastructure of professional Magento developers of custom software will allow you to eliminate a considerable part of software code defects at the stage of development.
Feedback
Constant interaction with the customer at all stages of the software product lifecycle will allow you to make the necessary changes in time to take into account all the wishes of the customer.
Effective Implementation
Deployment of an ordered software product is maximally combined with the different stages of testing, as a result, the customer gets a quality product, which works properly when the program is put into operation.
Training
Developers' experience allows you to create high-quality reference materials on the operation and maintenance of a software product. Special training programs allow you to start using effectively the implemented software solution in the shortest time possible.
Support
Developers of this software are able to provide the best quality support of the software. As a result of continuing cooperation, customers will get timely updates of software products both caused by the changing conditions of software exploitation (new equipment, new versions of operating systems, etc.) and changing requirements for the program functioning itself. All newly detected errors in the operation of the ordered program will be eliminated as soon as possible.
All-inclusive
When using the services of professional developers, the customer does not need to think about the many difficulties associated with the development process. The project is implemented entirely on the shoulders of the performer. As a result, the customer receives a ready-made solution in a timely manner.
These are the factors that stipulate the maximum efficiency in attracting professionals for the development of software products designed to optimize various business processes.
How Many Software Companies Are Growing in Ukraine Now?
Over the past 25 years, the Ukrainian IT industry has made an unprecedented leap forward. If in the "pre-coronavirus" years it was steadily demonstrating the growth of 25-30% annually, the coronavirus epidemic has mixed up the cards and destroyed predictability. At first, many projects were frozen or put on pause, but in 2021, the industry rapidly rushed forward.
According to Statista, the best IT companies in Ukraine are in Kyiv, followed by Lviv, then Kharkiv, and Odesa.
Ukraine is currently one of the largest exporters of IT services in Europe.
At the moment, Ukrainian IT is represented by over 240 thousand software engineers, fast-growing start-ups, and growing foreign investments. Meanwhile, the amount of companies willing to cooperate closely with Ukrainian suppliers of IT development services is increasing.
Adding to these historically strong engineering skills, Ukraine already offers an excellent and voluminous pool of IT talents who are ready to realize their own potential.
The IT sector has become one of the top service exports in Ukraine, bringing in about $5 billion a year. According to a 2019 report, by CEE, the country's software development sector grew by 19% in 2018 and continues to progress.
Ukraine is just at the beginning of unprecedented success. The development talents of Ukrainian developers, the popularity of the profession, the development of educational projects, microservices projects, and the large capacity of the labor market contribute to this. Ukraine has a big influence on outsourcing Eastern Europe software. Software development projects outsourcing to professionals.
For example, if this year the industry exported services worth $ 6.8 billion, in 2025 the export revenue of the IT industry may be at least $ 14.9 billion. According to economists' estimates, an IT specialist creates several jobs in related fields around him. That is, in 5 years, when the share of the IT industry in GDP will reach about 10%, in fact, its influence will be much more.
In turn, this attracts additional investments into the country and stimulates the growth of the self-sufficient middle class, which, given the opportunity to work anywhere in the world, chooses Ukraine.
The Best 15 Software Houses in Ukraine
The best IT companies in Ukraine, among them IT project outsourcing companies, software engineering consulting firms, custom software development agencies, software project outsourcing companies, software development shops Ukraine, etc. support the Ukrainian economy and are great places to invest.
1. Mobilunity

Mobilunity is a Ukrainian software company, that provides dedicated teams and professional support for all their clients.
2. Strymba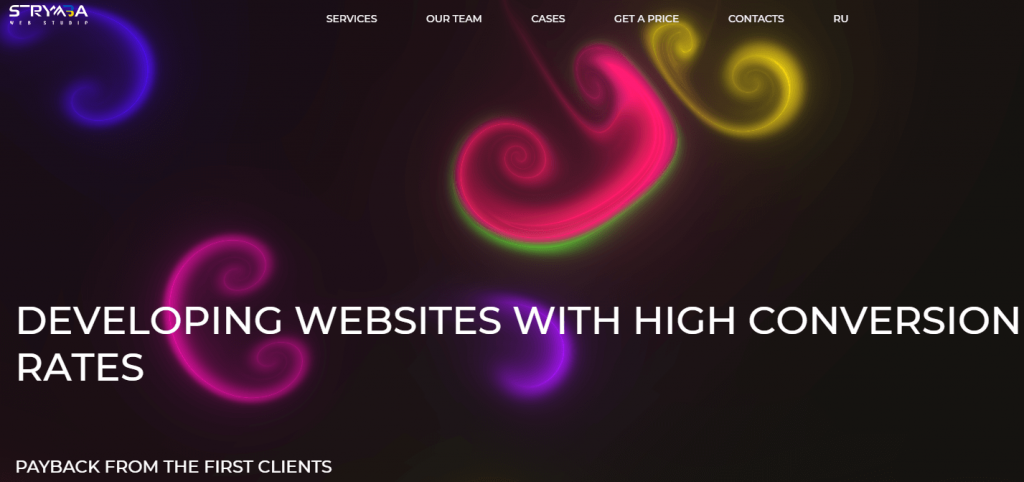 Strymba is a promising Ukrainian software house. They have been creating sites that bring profit to their clients for more than 3 years. Their team creates the site, creates the code, and sets up advertising, i.e. they develop turnkey sites. Their main priorities are to provide maximum security and loading speed.
Its mission is to create fast payback websites for clients. A team of professionals for whom the goal is to create products that people like.
3. Alty

The service company Alty has been on the top list of developers for 12 years.
Mobile and desktop add-ons for Fintech, retail, banking, and tourism (Reddot 2020).
Their expertise is UI/UX design, mobile and web development of high-impact applications which are used by millions of users all over the world – from the USSR to the USA, from Australia to India. Their clients are large businesses and corporations who recommend them to their partners.
4. IDAP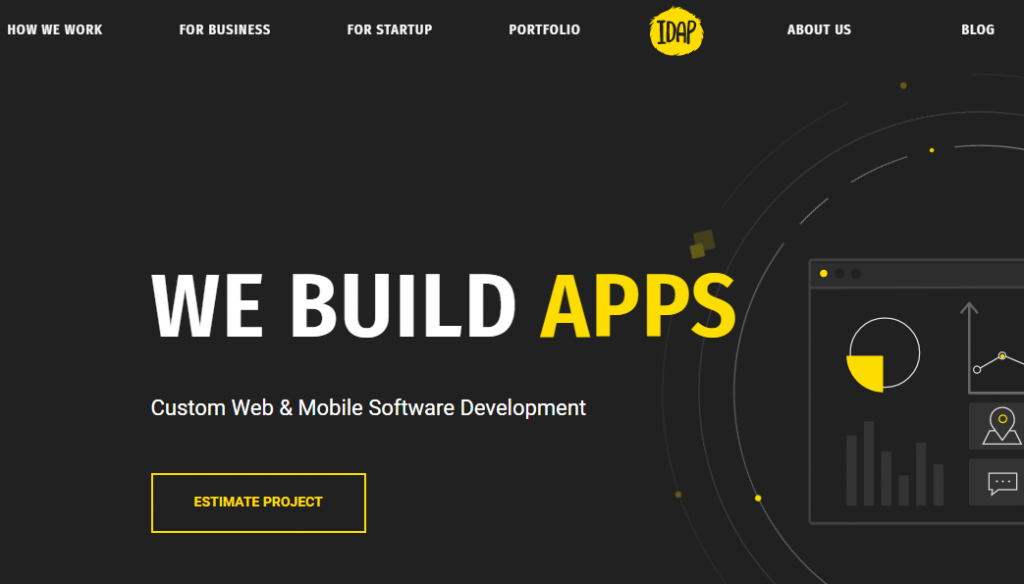 IDAP develops web and mobile add-ons for startups and mid-sized businesses in Western Europe and Middle America.
The company unites nearly 100 professionals working all over the world, except for the Russian Federation and Belarus.
5. CodeIT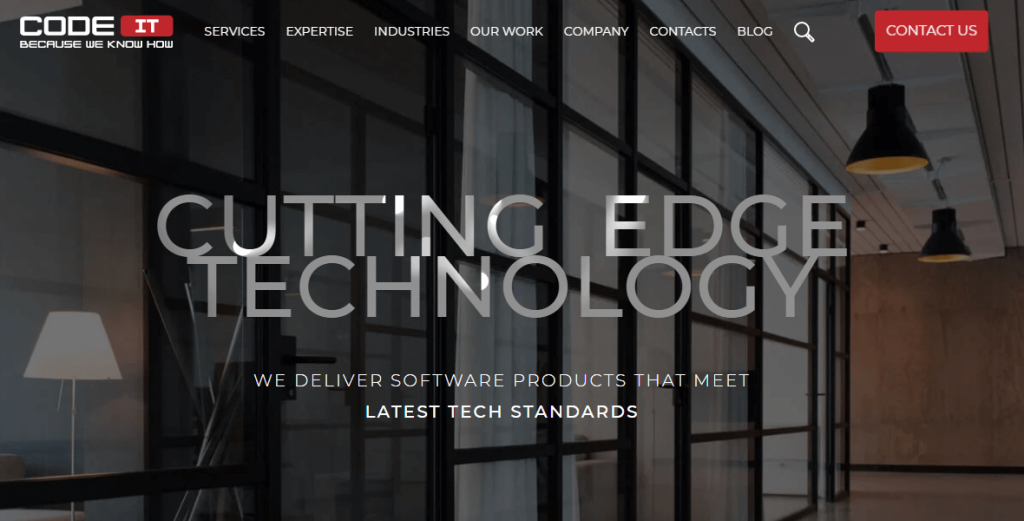 CodeIT is a team of specialists in custom software solutions development (web and mobile development). They provide services ranging from business analysis and website architecture to design, testing and marketing.
6. BINARIKS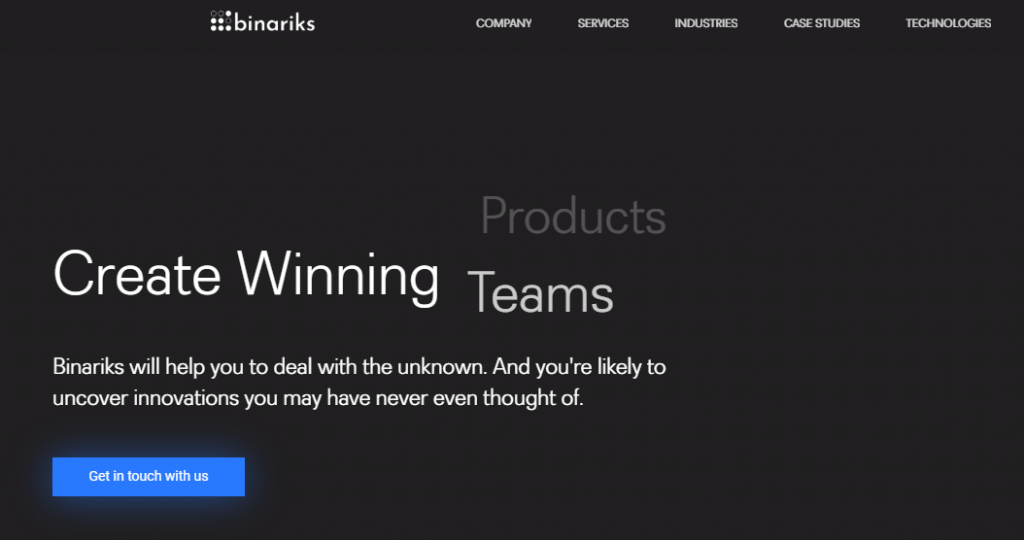 Binariks is a software development and consulting outsourcing company headquartered in the United States with a development center in Ukraine. Outsourcing software development companies such as Binariks provide their clients with the best engineers and IT specialists.
7. Anadea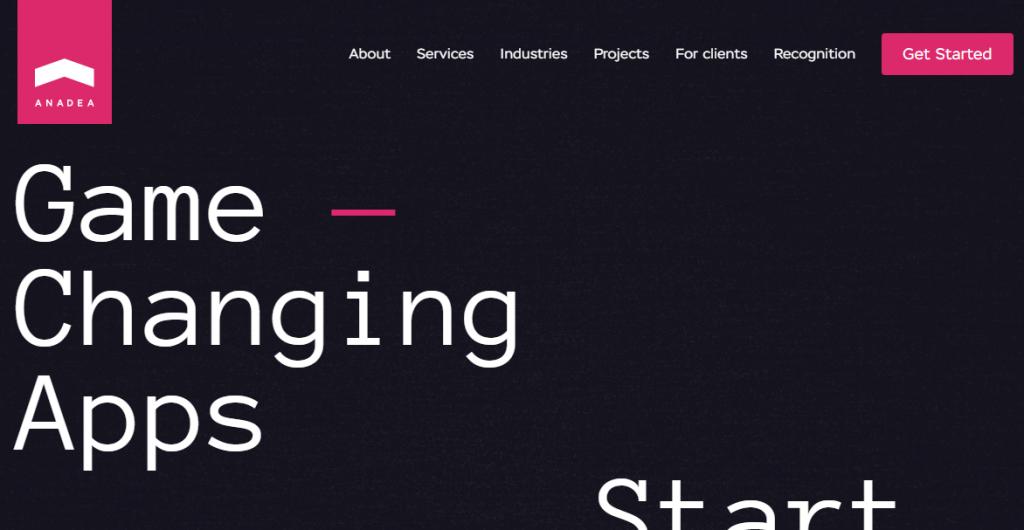 Anadea is a service company. It occupies a strong position in the international IT industry, as evidenced by its reputation and testimonials. The key components of the company are thought-out business processes, the use of efficient technologies, continuous work to improve employees' qualifications, and a friendly climate in the team.
The company specializes in complex and innovative solutions, which require additional research and creative, unconventional thinking.
8. Brights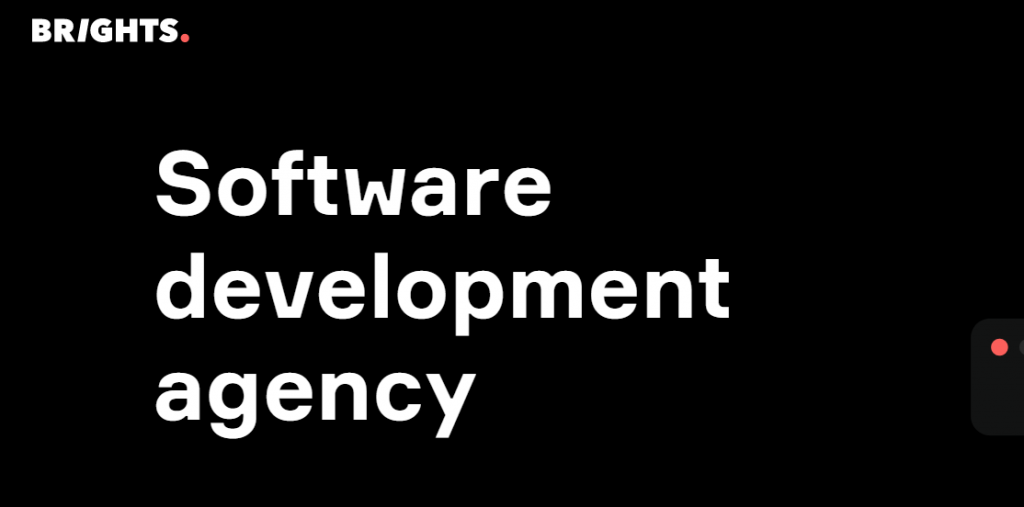 Brights is a Ukrainian software company with streamlined processes and no bureaucracy. The company was founded in 2011 and has already implemented over 400 projects for clients from different parts of the world – Europe, America, and Australia.
They develop custom solutions for the automation of processes of large companies, as well as startups from scratch. Most often – the projects are on a turnkey basis: we independently design, carry out research, prototyping, and then design and testing.
Their key technologies: are vue.js, react.js, asp.net core, PHP, node.js, and SQL.
9. Unit Space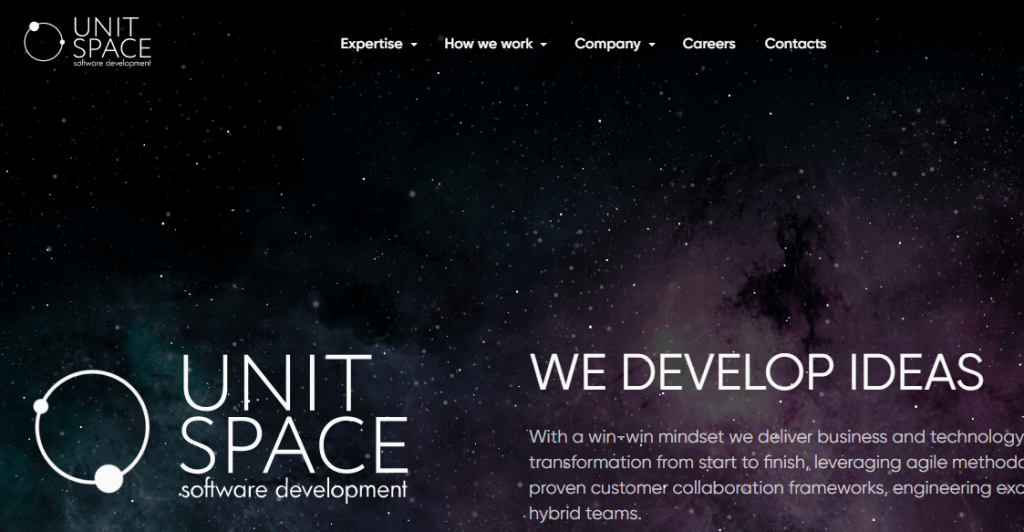 Unit Space is an international company engaged in complex full-cycle development.
Their specialization: creation and promotion of web and mobile applications with R & D (research and development) objects. They have realized more than 100 projects for different business spheres: from selling services and goods to creating artificial intelligence. A team of highly qualified developers and QA engineers works on each project. Such a structure allows to solve tasks quickly, accurately, and qualitatively, and to implement the project at a high level.
10. MLSDev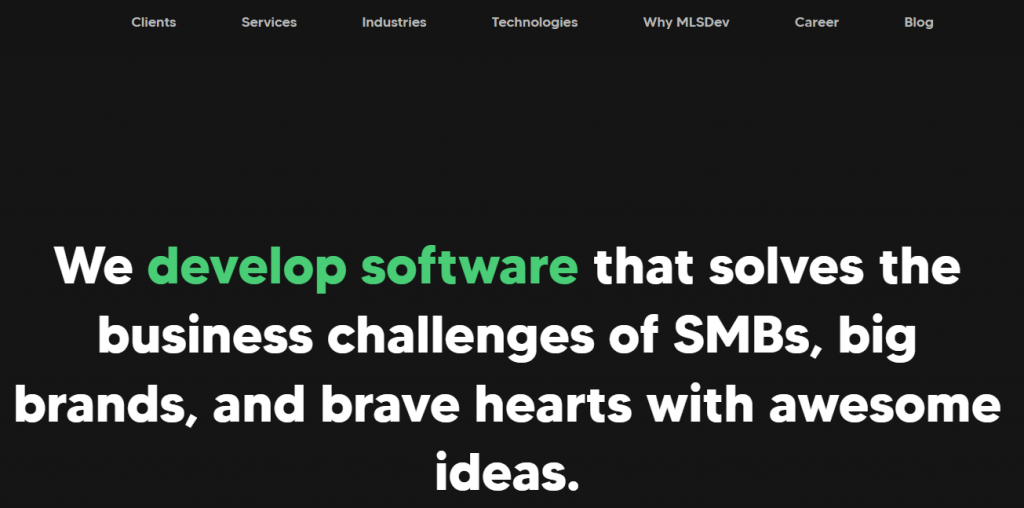 MLSDev is a company that creates amazing web and mobile applications for entrepreneurs and startups in a cost-effective, efficient and timely way based on a lean manufacturing philosophy. MLSDev specializes in providing versatile web and mobile development solutions. They work according to agile methodologies to deliver the best results by reducing the development budget and its timeline. Its mission is to maximize the potential of its clients through innovation.
11. Uptech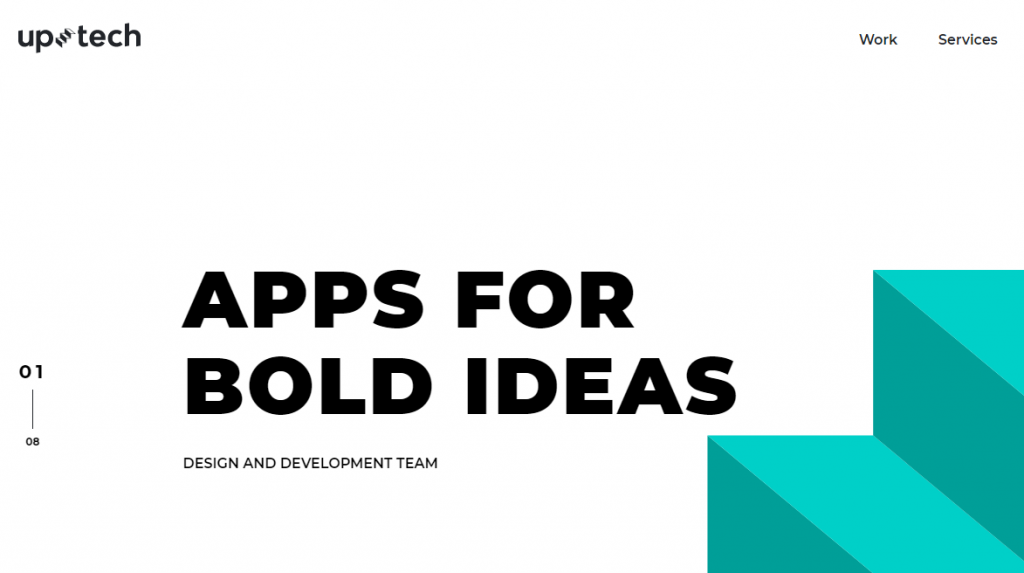 Uptech is a Ukrainian software development company. They have their own structure with duties, areas of responsibility, and departments There are processes (recruiting, marketing, talent development, business development, development). Now they have more than 15 projects
12. APPLIKEY SOLUTIONS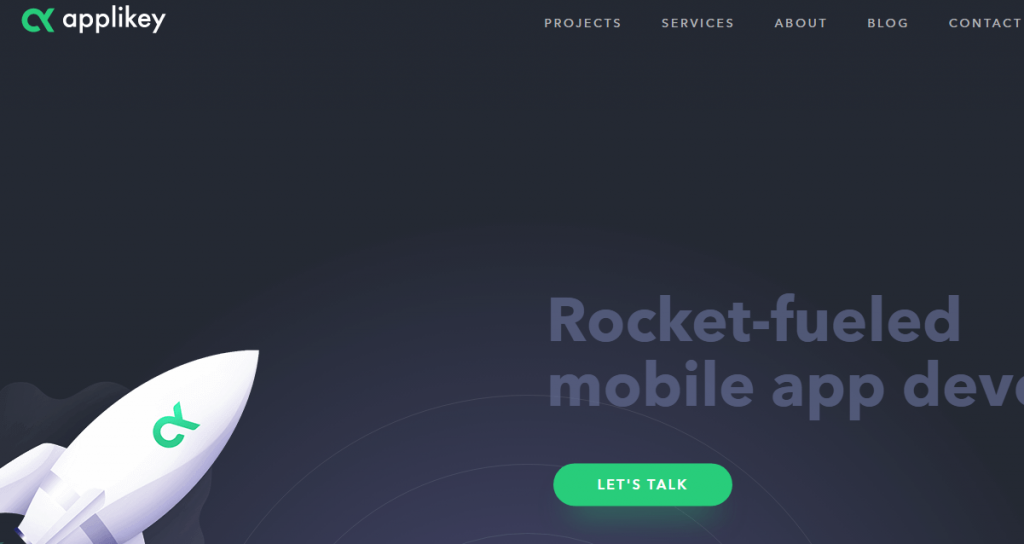 AppliKey Solutions IT company deals with the full cycle of mobile and web applications development. Their team is their main asset. The company encourages innovation and creativity, team spirit, and passion for their business.
They love solving complex problems that require a unique approach.
13. Owlab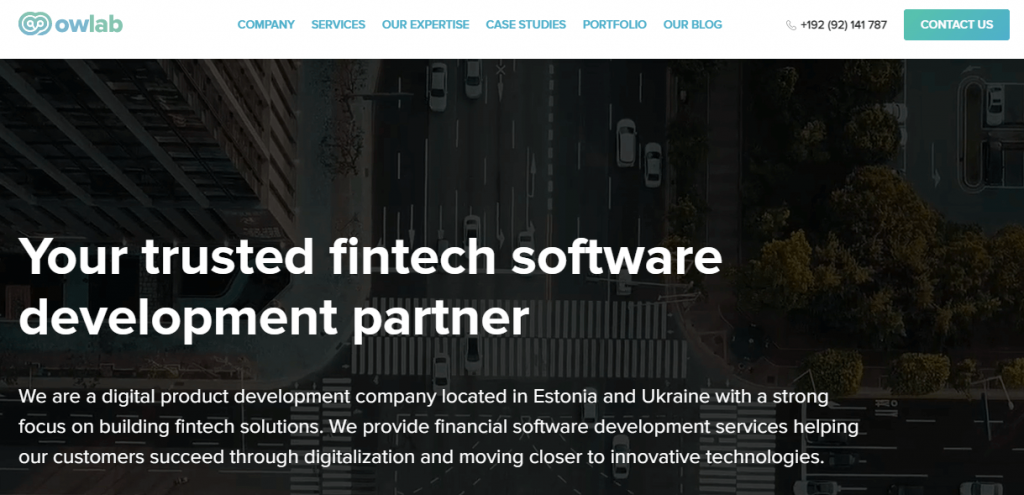 For more than 7 years Owlab has been a software development company focused on helping businesses start to grow and succeed.
With deep technology expertise in a variety of business sectors like banking, health care, shopping, and leisure. Owlab has delivered groundbreaking insights that have enabled companies – from small startups to medium to big enterprises – to scope, expand and prosper. Their commitment to quality embraces features, convenience, safety, and mass testing.
14. KnubiSoft

KnubiSoft is a company that develops software solutions for your business. KnubiSoft has been developing software since 2012, from idea research to testing and technical support after release.
15. Brocoders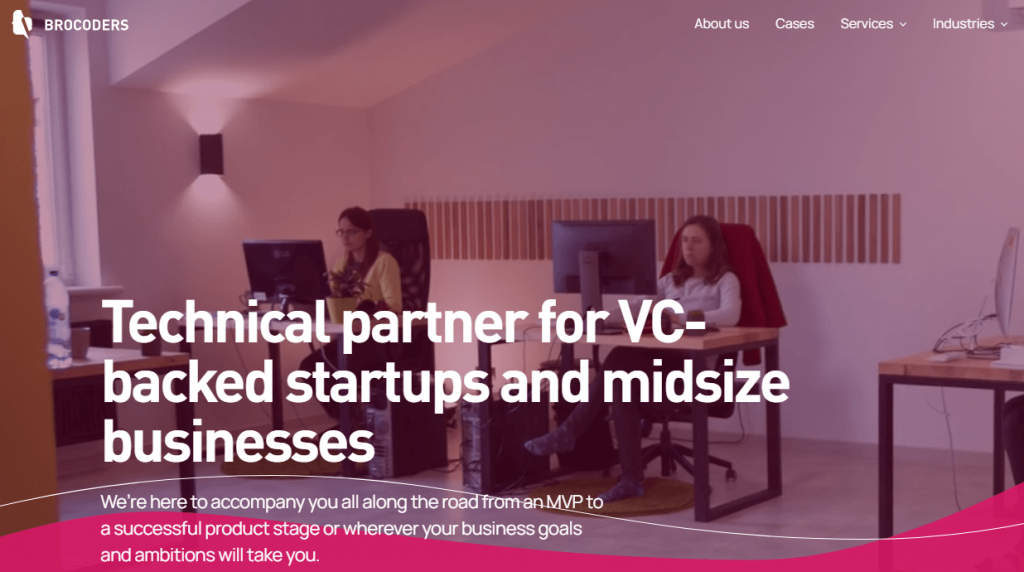 Brocoders is an outsourcing company for software development and consulting. The majority of their projects are startups that help to solve business problems in the field of Fintech, Agrotech, Event Management, etc., and their clients come from the most diverse parts of the world: from America to Australia.
The main technologies are ReactJS and React Native, Node.js, and Ruby on Rails, but they are constantly searching for the best approaches and gladly support developers in learning new technologies.
Ukraine is well known as a major haven for affordable software development. Consider Ukraine as your new software partner!