Magento is an open-source and free-to-use content management system (CMS) specifically designed for eCommerce. It helps to build fast, secure, and highly customized websites for merchants. Magento also ensures the best customer experience for shoppers.
Here are the reasons for the popularity of Magento development services worldwide? Let's look at some statistics.
According to W3Techs, it is the 9th most popular CMS system in the world. Of course, its market share (0.9%) is not even close to WordPress (65.3%) in this regard.
But if we look only into eCommerce usage distribution of different software solutions, it is the third place in the world in popularity. It is the biggest eCommerce platform out there after WooCommerce and Shopify.
Among websites built with Magento, there are such names as Coca-Cola and Christian Louboutin. It is safe to say that when it comes to eCommerce specifically, Magento development companies are in high demand.
Benefits of Custom Magento Development Services
Merchants from all over the world are looking into Magento developers and the opportunities this technology can offer. It is especially true since the Adobe acquisition of Magento and the release of Magento 2, which offer even more powerful features.
To understand the popularity of Magento custom development services, have a look at the major benefits this solution offers:
It is free to use, which is a great plus. As an open-source technology, it has a great community behind and a lot of ready-to-use third-party solutions, which makes custom development faster
Shopify might have beaten Magento in terms of usage, but it is significantly lower customization options. Magento offers a truly unique customer experience and one of the highest levels of customization.
Magento resolves such industry issues as the lack of business process integration and multiple payment getaways. eCommerce businesses attribute the uplift in their revenue (10-80%) to Magento.
It is SEO-friendly and ensures optimization of websites for a great performance on search engines.
Overall, it is an easily scalable solution with easy integrations with third-party software. It has smart management of inventory and ensures faster product release.
Why Hire Magento Development Agencies?
Surely, there are many other CMS solutions out there. And each business decides on what to go for based on its goals, needs, and processes. But there are certain reasons why so many businesses look for suitable Magento agency partners globally.
It performs greatly with high traffic websites
There is the reason why Coca-Cola uses it, one of the industry giants in retail. This software allows building pages that withhold high traffic, which is amazing for growing and large companies.
It is created for eCommerce
Another reason to hire a Magento development firm for developing an online shop is that this PHP-based solution is built specifically for that, PHP developers can be also used for this process. All the powerful features are already in, including SEO and cross-sell and upsell tools. All of that contributes to generating more revenue.
This acquisition in 2018 boosted the popularity of Magento development services in recent years. It has the potential for a highly-improved shopping experience and great conversions. Adobe has its original stack and together with Magento, the new solution will support more complex business operations.
Since it is free technology, this allows saving money for businesses of all sizes. And if one combines it with Magento development outsourcing, the disbursements will go even lower.
Another benefit of this solution is that it is seamlessly integrated with other software a company might be using. It ensures API for a multitude of applications including CRM and inventory management software.
Both local and offshore Magento developers can guarantee great SEO performance of websites because of how this technology is designed. It is a search engine-friendly solution with high responsiveness for both PC and mobile interfaces.
Although the open-source nature of Magento might worry some in terms of security, Magento 2.1 is packed with advanced protection features that resolve the majority of those concerns. Also, it shows the great track record of Magento developers when it comes to addressing continuously pending cyber security issues.
Choosing Suitable Magento Development Services
When choosing the right software development partner, a few steps are quite similar whether you are looking for cloud consulting companies or Magento development companies. This process can be divided into several steps.
Step 1. Decide on the scope of the project.
Begin with setting goals and requirements for the development project. Think of what processes and operations should be a priority. What do you expect from the website and what performance metrics are the key ones. Look into competitors and industry leaders. Think about customer experience as well.
Step 2. Choose where to hire.
There are mostly two options – hire local providers or opt for Magento development outsourcing. Both of them have their pros and cons, but outsourcing is drastically cheaper usually while giving high-quality results.
Step 3. Look into the reputable companies
One can search for them online, ask for referrals, or look into the list his article provides. Create a shortlist of candidates based on their suitability. Consider their experience, expertise, and portfolio. Look at their released projects. If you like the results, it is a great plus.
Step 4. Check out testimonials
Nothing speaks for the quality of performance as the previous clients' experience. Read comments and testimonials. A great sign is if an agency has a great reputation and a lot of returning or long-term customers.
Step 5. Consult with candidates
Now, one can reach out to candidates directly and consult with them on the project. What are their estimations and proposals? Work together on making the best decisions.
Step 6. Sign a contract
It is time to start the actual work on the project.
15 Best Ukrainian Magento Development Companies
If you are interested in outsourcing to Magento developers Ukraine, it is an excellent opportunity. There is a huge talent pool known for the quality of work and industry expertise. Here are 15 top providers when it comes to custom Magento development.
1. Elogic Commerce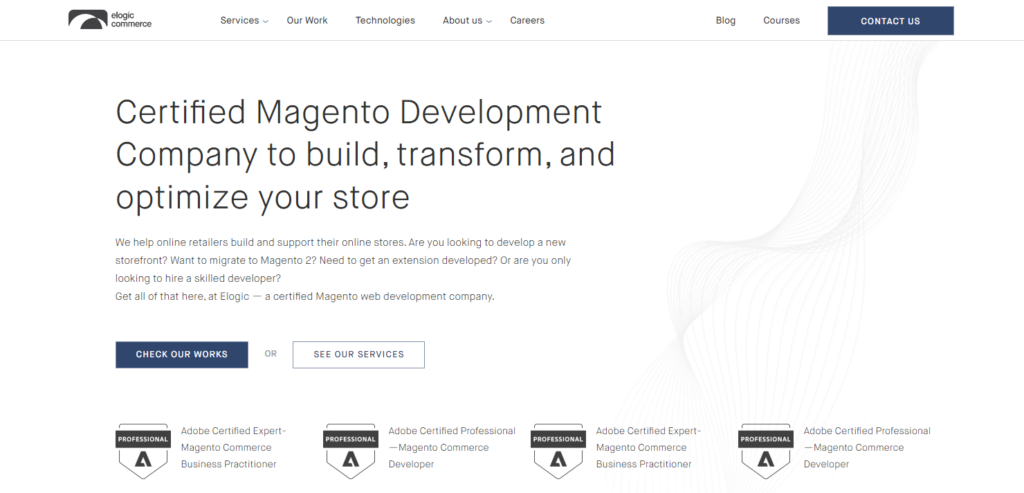 This is an experienced service provider founded in 2009. The agency has two offices in Ukraine with the main one in Chernivtsi. The team focuses on custom development for eCommerce and works primarily with small and middle-sized businesses all over the world. Of course, their industry expertise lies within Retail. Among their customers are Vertu, Carbon 38, and Joie.
2. Eltrino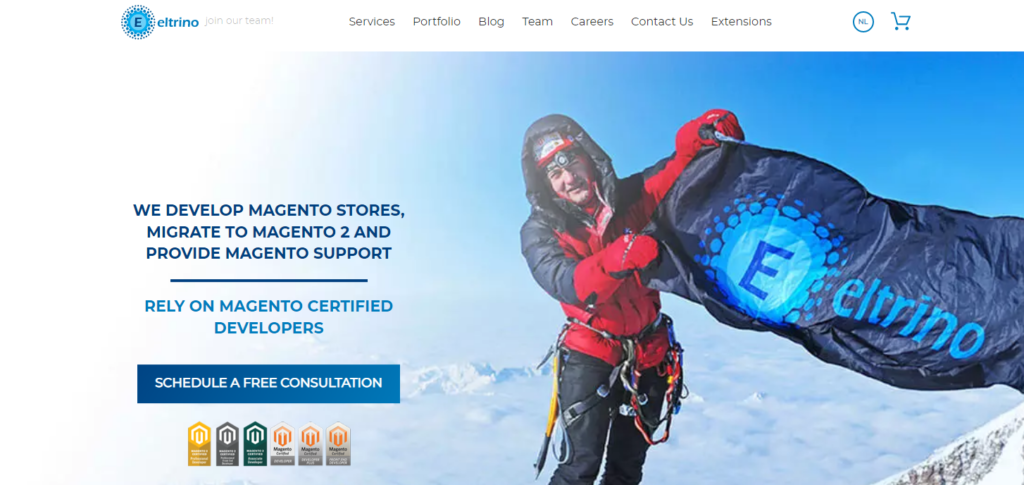 Eltrino has a great team of certified Magento developers ready to bring powerful solutions to retail businesses. The headquarters is located in Kyiv, but the company also has offices in the Netherlands and the US. Eltrino provides full-cycle development, architecture, and maintenance services in Magento development. The team also is experienced in integrating such solutions with ERP and CRM systems. Among their clients, there are B2B and B2C companies of all sizes.
3. Magecom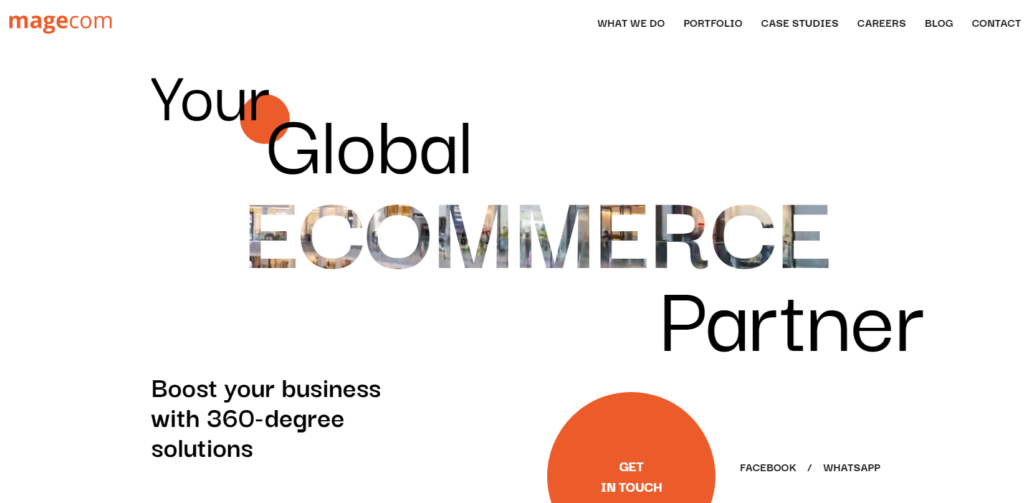 It is a Kharkiv-based agency that is certified and ready for Magento projects of all levels of complexity. Their industry expertise covers Retail and the team has many insights based on their performance. The team creates custom solutions for revenue increase, business growth, and attraction of new customers.
4. Atwix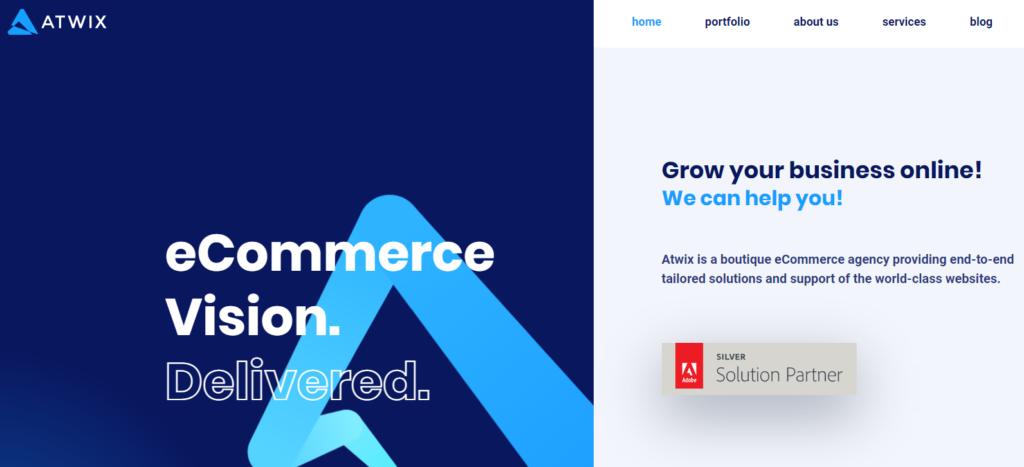 This is a full-service eCommerce agency with an office in Khmelnytskyi. It also has an office in Bratislava, Slovakia. The team is highly proficient in Magento to deliver custom marketing and commerce solutions for merchants and retailers all over the globe. According to their portfolio, they are excellent in creating a powerful site from scratch as well as re-designing and moving an existing one. Among their customers, there are Byrne, Wyze.com, and SolidSurface.
5. WEB4PRO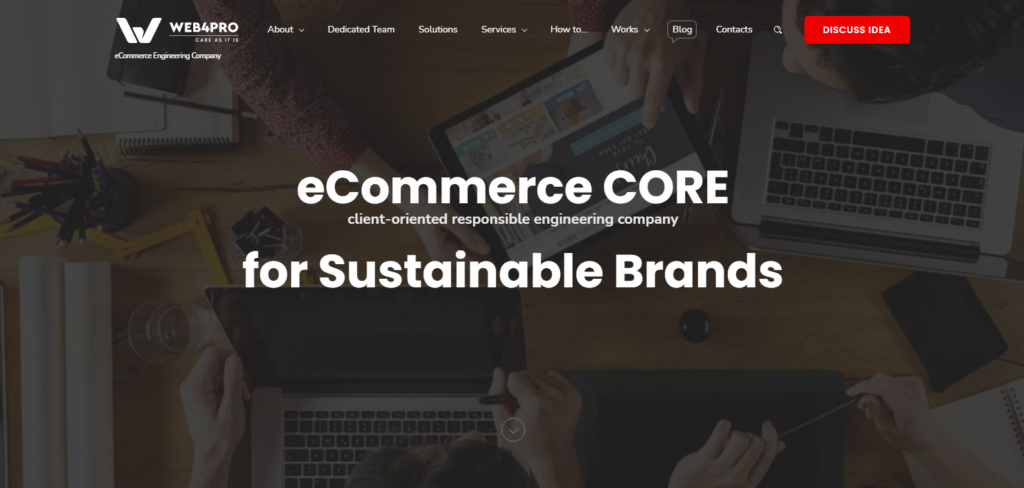 It is a Kharkiv-based web development outsourcing agency that focuses on eCommerce solutions. It was founded in 2003 and has deep expertise in the industry. The majority of its projects have to do with Magento eCommerce development and integrations. The team also has great skills when it comes to UI/UX design. WEB4PRO has experience in such industries as consumer products & services, Business Services, Education, Real Estate, and the Medical industry. The client list includes Well Squad, My Chinese Tutor, and Hello Bio.
6. ITDelight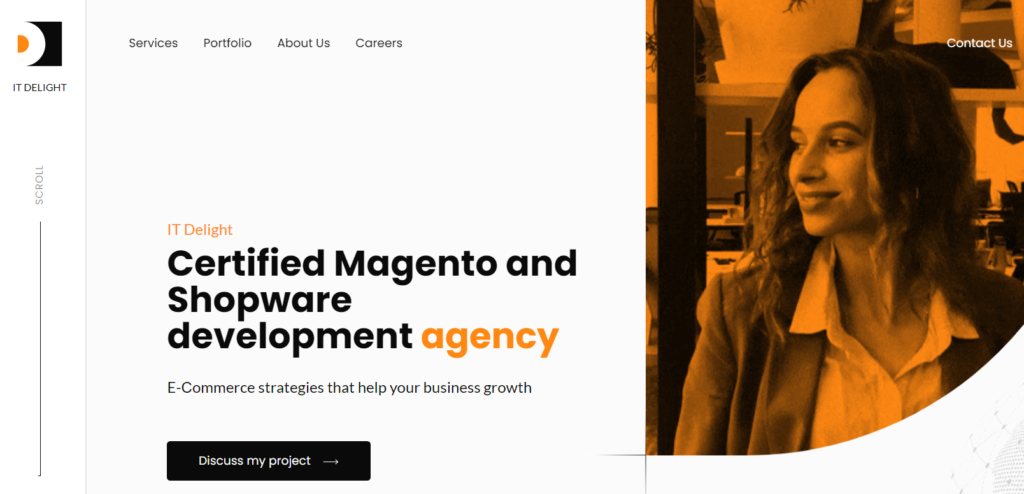 ITDelight is a comparatively small firm with an impressive track record of successful projects. It is headquartered in Kharkiv and has an experienced team of about 50 employees. eCommerce is one and primary specialization, which adds to the depth of expertise. As for the industries, it works in eCommerce and Retail. Its clients are Zolota Kraina, Valmano, and Bambambarware.
7. Syndicode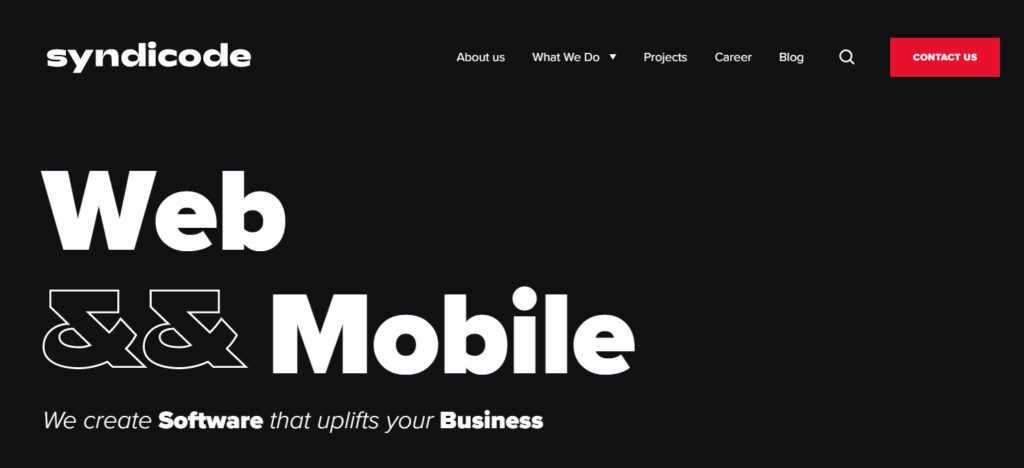 Syndicode is a Kyiv agency that specializes in custom mobile and web application development as well as eCommerce solutions. The team is also experienced in Ruby on Rails, Android, and iOS. They can create solutions of different complexity, from one-page ones to complex enterprise-level apps and marketplaces. As for the industries, they work in Retail, eCommerce, Healthcare, and IT.
8. LLC Luxinten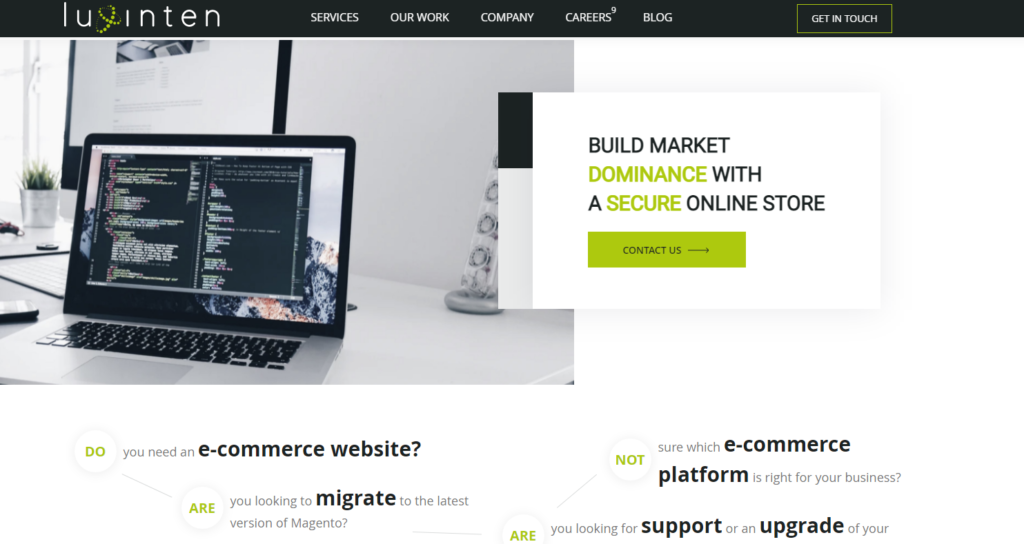 Luxinten is headquartered in Ternopil. This agency prides itself in delivering excellent eCommerce websites, from design to development, deployment, and release. The team specializes in Magento as well as UX, web development, and website maintenance and support. The industry expertise of this agency covers eCommerce, Business Services, and Consumer products & services. Among their clients, there are bhs.co.uk, reebokwatches.com, and catwatchers.com.
9. Webmeridian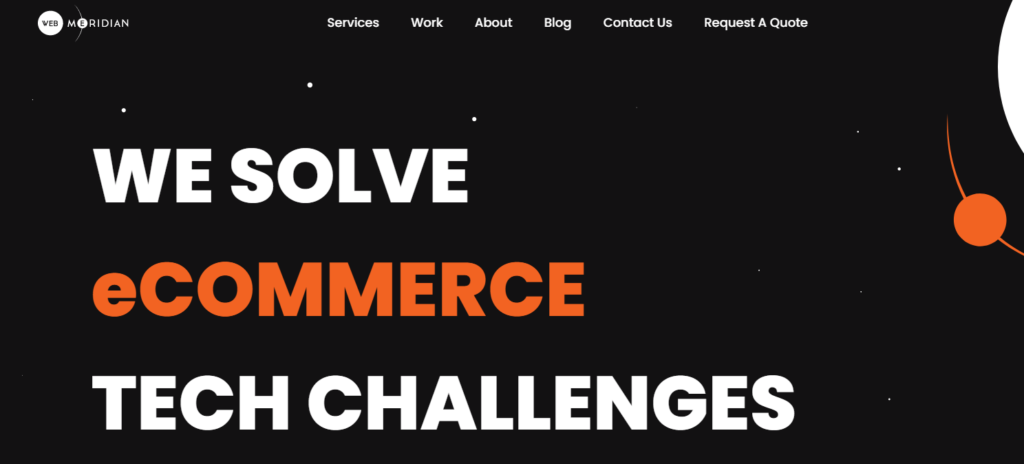 Yet another excellent Magento development agency from Kharkiv. It was founded in 2015 and has acquired a great reputation in the industry for the quality of services. The team of 30+ specialists focuses on eCommerce and web and mobile application development. The majority of their customers come from such industries as eCommerce and IT. The agency can create custom websites as well as help to migrate existing to Magento 2.
10. Perspective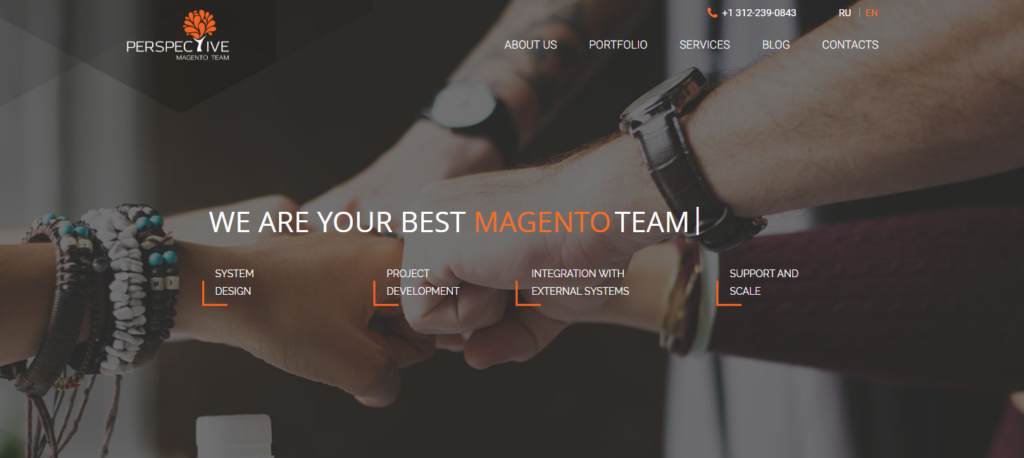 Perspective has been established in 2009 in Kyiv, which inclines lots of experience in providing Magento development services. It is the agency's primary focus and the team handles both Magento 1 and 2. The agency works with small and middle-sized companies all over the world to enhance eCommerce performance. Another area of its industry expertise is Consumer products & services. Among Perspective's clients, there are GoodWine, Beauty Mall, and Pragmatec.
11. SolidBrain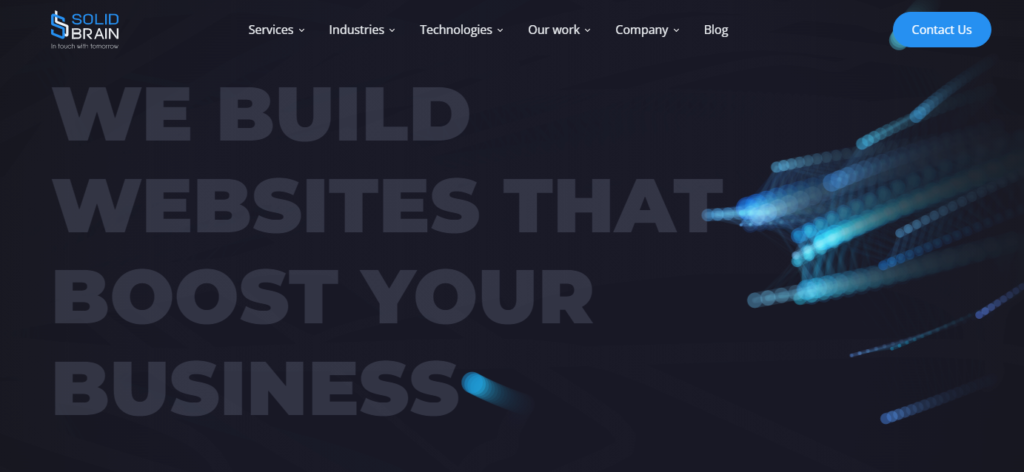 It is an agency with headquarters in Lviv and an experienced team of professionals. It offers high-quality eCommerce and web custom development services as well as application management and support. The agency was founded in 2014 and has deep expertise in the automotive industry, where many of its customers come from. Here are some of the customers: Authopartner, Creative Pillow, and Azbuka Servica.
12. Brosolutions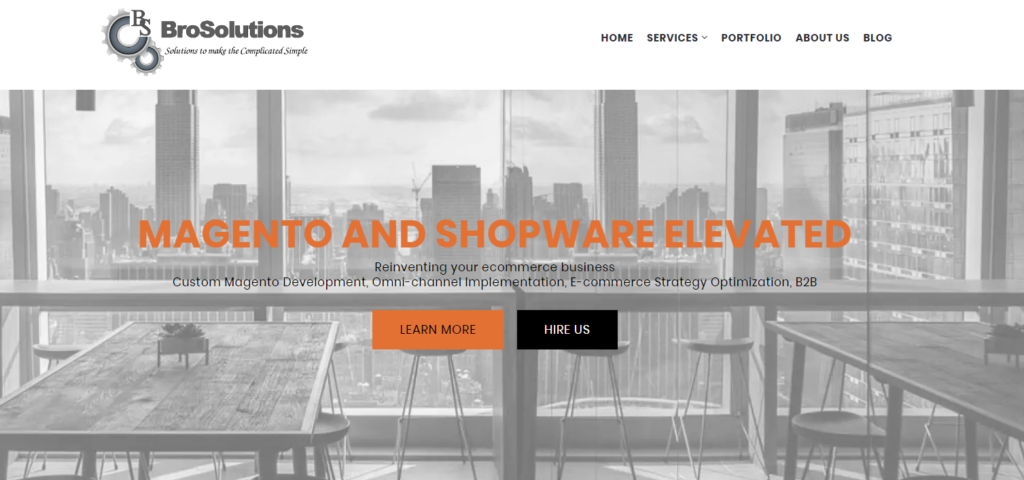 This is a comparatively small yet powerful agency focusing on eCommerce custom software development and web design. The office is located in Kharkiv and the team works mostly with small and medium-sized businesses in eCommerce. Sotheby's, JDS Partners, and Printo Mania are their customers.
13. Softloft

Softloft is an experienced eCommerce development agency that was established in 2008. The team has great expertise in delivering eCommerce and web development solutions. The headquarters are located in Kharkiv, but the company also has offices in Kyiv, Edinburgh (UK), and Ballerup (Denmark). Softloft has such clients as H&M, Victoria's Secret, Mothercare, and Foot Locker.
14. Wise LLC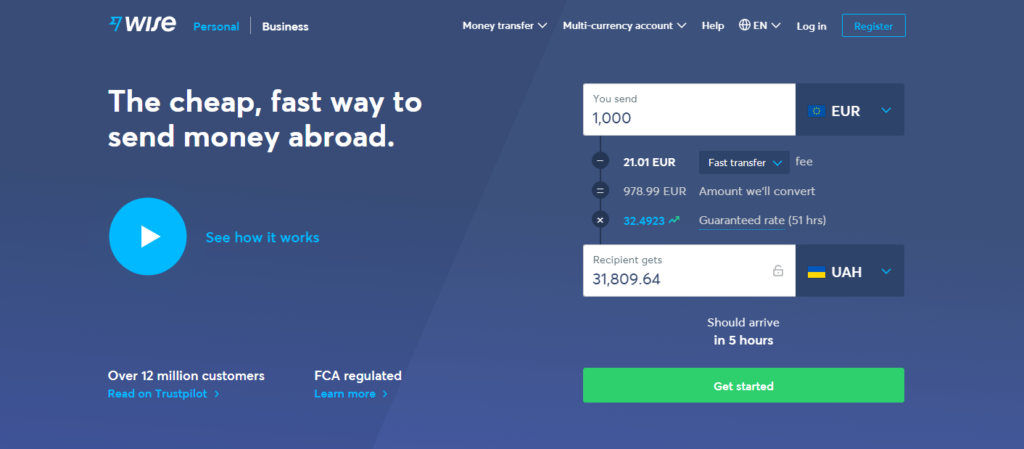 Wise is a Ukrainian agency that also has an office in Vienna, Austria. Their services include eCommerce development, web design, and UI/UX. The company usually partners with small and mid-market companies from such industries as eCommerce, Business Services, Retail, Education, and Financial Services. OBI, IdeaBank.ua, and dforiginal.com are their customers.
15. Whidegroup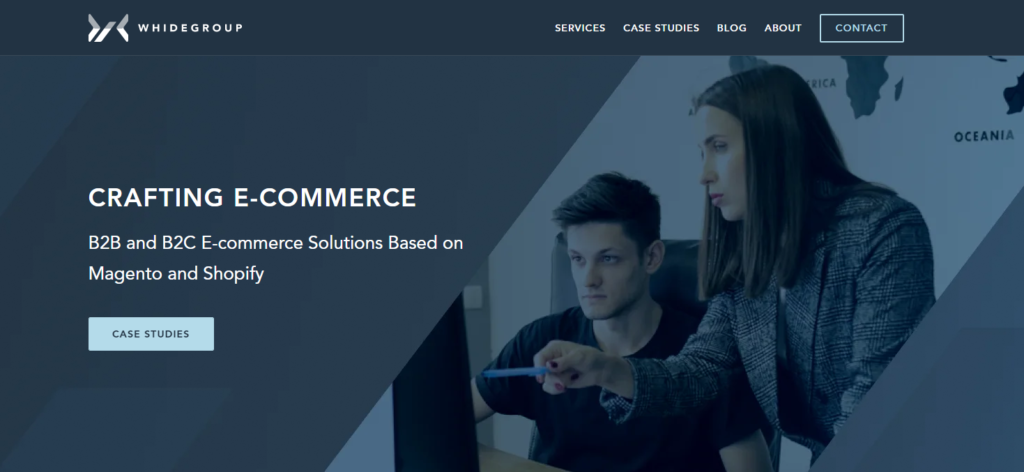 This web development firm is based in Zaporizhzhia and has been offering high-quality services since 2014. The specialization of Whidegroup includes eCommerce development, UI/UX, and web development. The team works primarily with Magento and Shopify platforms to deliver excellent and efficient websites to customers. The industry expertise covers eCommerce and Retail. FoneJoy, Savvy, Chainside, and Kjellmann are some of their clients.
The Future of Magento Ukraine
Nowadays, it is comparatively easy to find a credible Magento development company Ukraine because of the high demand for such professionals. Ukraine has developed IT infrastructure and Ukraine new tech startups pop up almost every day.
No wonder it is one of the top outsourcing destinations in the world.
Despite the rise of other solutions, like Shopify, Magento shows no signs of slowing down. It is a highly beneficial technology that powers many eCommerce websites and has amazing functionality.
Predictably, Ukrainian Magento development companies will remain in demand all over the world due to the quality of services and comparatively low rates.
As for the future of Magento, it is expected to become even more functional and secure. With CIF and Adobe, it is expected to be a part of Adobe Experience Cloud and integrate progressive web apps. Adobe already makes PWA available to Magento customers.
Another development direction is, of course, the integration of AI to provide an even more personalized customer experience. And since 2018, Magento partnered with Akeneo to build PIM (product information management) solution, which will only increase its popularity and market share.
If you are looking for a credible Magento development company, consider Ukraine!