If you're considering hiring a fintech software development company to build a custom solution for your business, there are several points to take into consideration. In this article, we'll discuss the key points of the fintech industry nowadays, how to find a trustworthy partner, and rate top software development companies Ukraine, to show you the most prominent fintech companies to watch.
Fintech Industry: Key Sectors and Trends
Fintech ceases to be an alien and unusual word for the layman, which means its significance in the world is finally palpable. As highlighted by Finextra, in 2020, investments in fintech reached $44 billion, increasing by 20% compared to the previous year. Startup payment tools are becoming a must-have for most day-to-day transactions, and giant corporations like Apple are already launching their financial products.
The popularization of Fintech-as-as-Service (FaaS) helped introduce fintech products and create integrations with banks and fintech platforms. At the same time, many companies do not need a solid technical team to use fintech products since many of them can be implemented to solve specific business problems, from internal organization ones or external payment systems usage.
Fintech products and projects can be stand-alone or business-supported, helping scale and speed up product launches. The rapid development of fintech stimulates traditional financial companies to incorporate new technologies and change the understanding of the potential of fintech products and how access to many services can be made easier and more convenient.
The most significant trends in the fintech industry in recent years include:
Open banks.
This system provides simplified access to payment services, where you can pay through the integrated tool (APIs) in the store or on the site and use other direct payment services.
Bank as a service.
It is a technology that allows financial enterprises to use the services of private fintech development companies. It includes the development of online banking services and their implementation online.
Neobanks and mobile applications.
Neobanks are banks that do not have centralized offices, and all services take place online. Clients receive all services, from opening an account to depositing the application online.
Blockchain.
One of the most popular areas in fintech is Blockchain and cryptocurrencies. Decentralization is also used in cyber security. The capability of this system exceeds the concepts of NFTs and online wallets for decentralized currency transfers. So far, the potential of this technology has not been fully developed. 
Biometric security.
The growing importance of data protection on the internet with the growing digitalization of the entire workflow is undeniable. Biometric data simultaneously simplifies access to your data and cards and enhances its protection. It includes face, voice, or fingerprint recognition.
AI and Machine Learning.
Artificial intelligence helps collect data, assess risks and automate many processes in fintech. It is also actively used in chatbots and customer behavior studies. Machine learning is also used to improve trading algorithms and fraud detection.
Gamification.
 A big trend and feature of fintech products is the gamification of their services. By giving badges and rewards for consumer actions, the system can personalize and understand the customer's habits and encourage them to take additional actions.
What Businesses Can Benefit from Hiring Fintech Companies in Ukraine?
The fintech industry in Ukraine is actively developing and is already being applied at the state level. Such experience and variety of services are unequivocally complimented by those startups and companies that choose Ukraine as a country for investment, outsourcing, or starting a business.
At the same time, it cannot be said that fintech is only for banking institutions; with the help of FaaS, any business can build a system of operational solutions, especially the acceptance of payments. So, one of the industries where fintech is one of the most popular services is retail. Retail gets the opportunity to connect many sales channels, set up a payment system, and customize acquiring.
Any other industry that requires such functionality can also benefit from fintech solutions. For example, ride-sharing or delivery services like Uber can provide electronic wallets for their employees to instantly receive their earnings. The same electronic wallet system can be helpful and is already widely used on training and tutoring sites, freelancing platforms, etc.
Why Partnering with Fintech Software Firms in Ukraine Can Be Beneficial
There is a number of successful cases among Ukrainian startups in the fintech industry that have received worldwide recognition. Moreover, there are a lot of intelligent, ambitious IT experts working in Ukraine who have a great desire to make good money or start their dream business.
Therefore, if you have an idea but do not have a solid team to implement it, you can safely consider fintech development outsourcing and find your dream team in Ukraine. The main reasons for cooperation with fintech providers in Ukraine are the following.
The quality of the fintech development services provided 
Ukraine ranks among the top countries in development services, with a score index of 88.7% by HackerRank. Ukrainian specialists strive to stay up to date with all the innovations and technologies, so you are sure to receive solutions for your project that keep up with the times, from machine learning to IoT platforms.
A wide range of specialists
In Ukraine, more than 20 thousand specialists graduate from technological education every year, and the entire IT community consists of more than 250 thousand programmers, as highlighted by TechUkraine. Thus, it ranks fourth in the world in terms of developers' community size.
Not surprisingly, a large part of why Ukraine attracts large corporations and international startups is the opportunity to optimize their costs for the fintech development team and the project as a whole. On average, hiring a Ukrainian fintech developer is several times cheaper than recruiting an American programmer of the same skills and experience.
How To Detect Unscrupulous Fintech Agencies
One of the most convenient ways to find a team to develop or integrate fintech technologies into your business is to contact a fintech agency. Unfortunately, with the growing demand for such services, look-alike fintech consulting firms are growing, while their quality is becoming questionable. 
There is nothing worse than feeling like you missed the mark when choosing an agency. Therefore, here are five stop signals that this company may not be worth working with:
There is no quality website.

Any IT provider should have a high-quality and understandable online presentation. If a company does not have a working website or their website is outdated, this is a sign that they may underperform, and the end result will possibly be a disappointment.
No portfolio or case studies.

If a company can't show its previous cases for some reason or doesn't display its portfolio, it's another wake-up call. How do you know that they can provide the services they claim to offer if you can't see what they are capable of?
Breaks in communication.

If a company does not get in touch for a long time and, at the initial stages, cannot maintain stability in communication, constantly rescheduling meetings or delaying email responses for weeks, this company is not for you because the same attitude is likely to forego in the future.
Suspiciously cheap services.

The cheapness of services can be attractive, but if the price is unreasonably low, you can hardly expect quality because a real professional fintech engineer knows their worth.
Opaque terms of cooperation.

Suppose a company cannot provide a transparent interaction model and give precise deadlines, the number of employees ready to work, and prices. In that case, you should beware of such providers. It is unlikely that further interaction will change anything.
Whatever IT services you need, from QA assistance to Python development services, refer to top software development companies Ukraine to find the best match!
Top 15 Trusted Fintech Ukraine Based Companies
1. Sportbank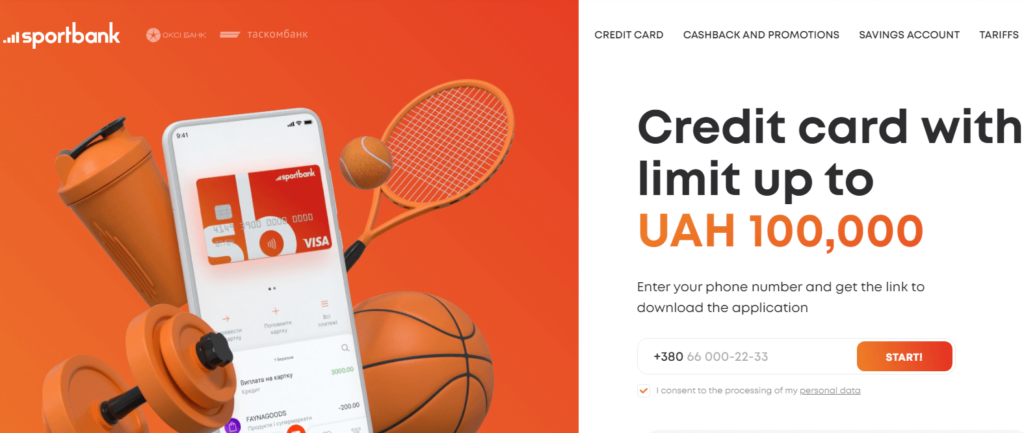 In 2019, the IT company Dyvotech launched the Sportbank mobile bank, responding to the rapid growth in the popularity of sports among people. It is a system by which athletes can accumulate and receive bonuses from purchases. Users receive 10% cashback on services and goods in the Sports category when paying with a Sportbank card.
2. Monobank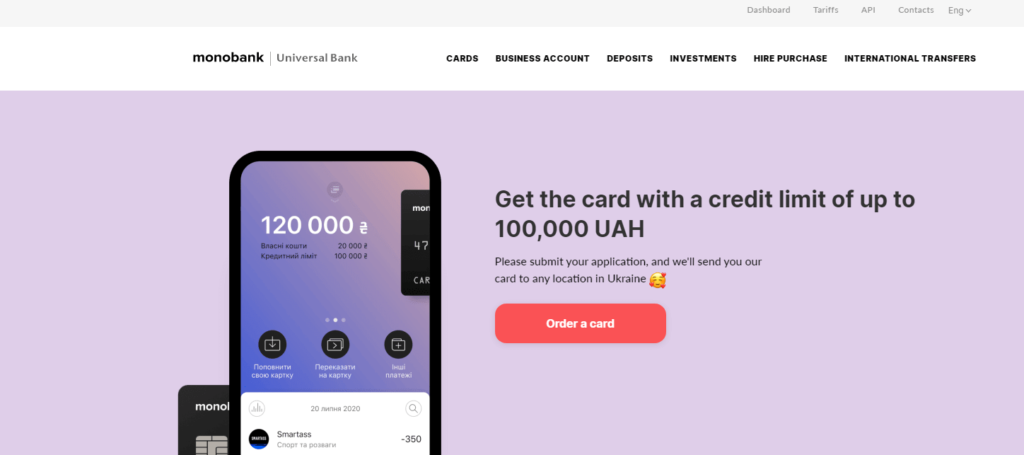 It is the most used fintech project in Ukraine, also known as neobank, which is in direct competition with the national banks of Ukraine – more than 10% of the country's residents use monobank. It provides a range of remote banking services to customers, including baby cards, P2P payments, deposit programs, and installment programs. The company is cat-themed and uses gamification to promote its product.
3. Todobank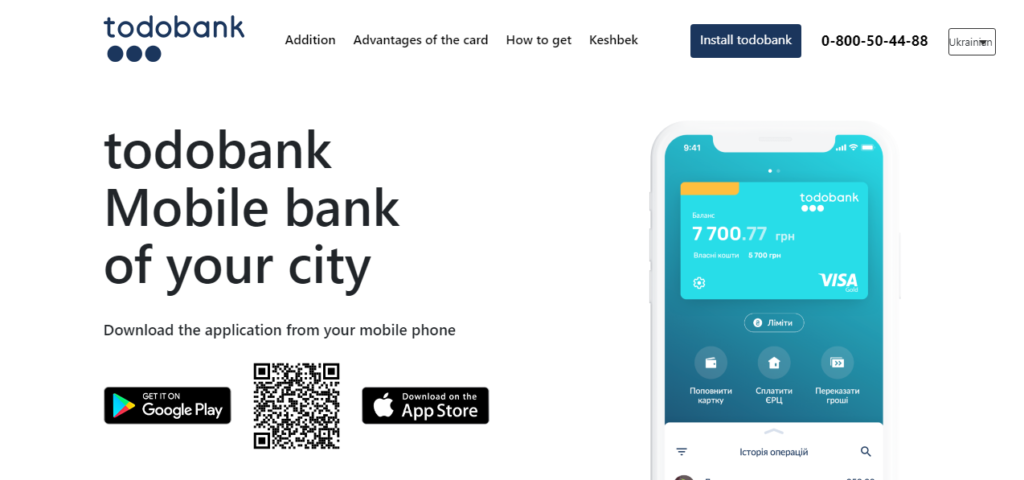 Another mobile bank operates based on a Megabank license. Todobank customers get access to a large number of banking services. Note that all services, including the issuance of a card, take place remotely.
4.  JetBeep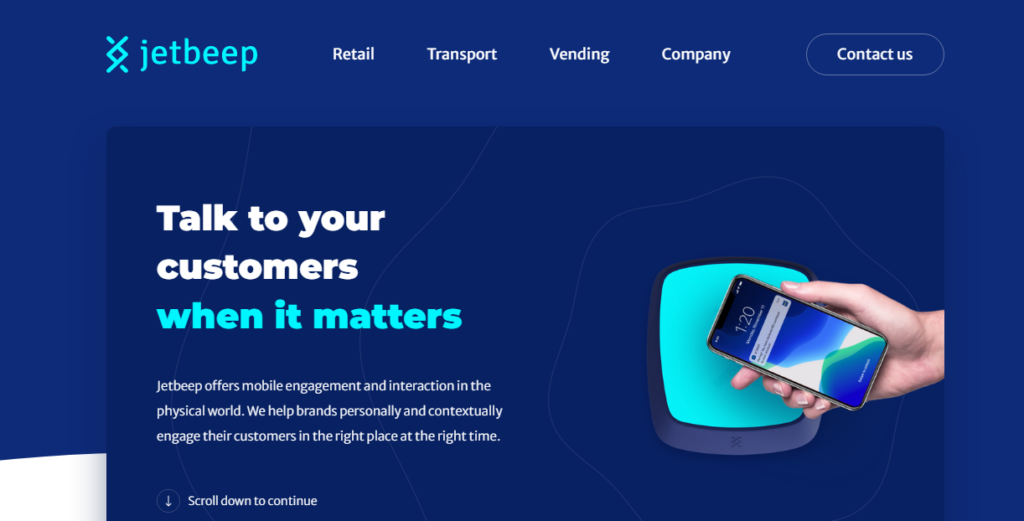 This is a Kyiv-based startup with a team of 13 people working on their mobile wallet platform with the same name. It is designed to work with banks, retailers, and various payment systems. This solution offers great opportunities, including wireless payments for transportation tickets, P2P, IoT payments, and validations.
5. MyCredit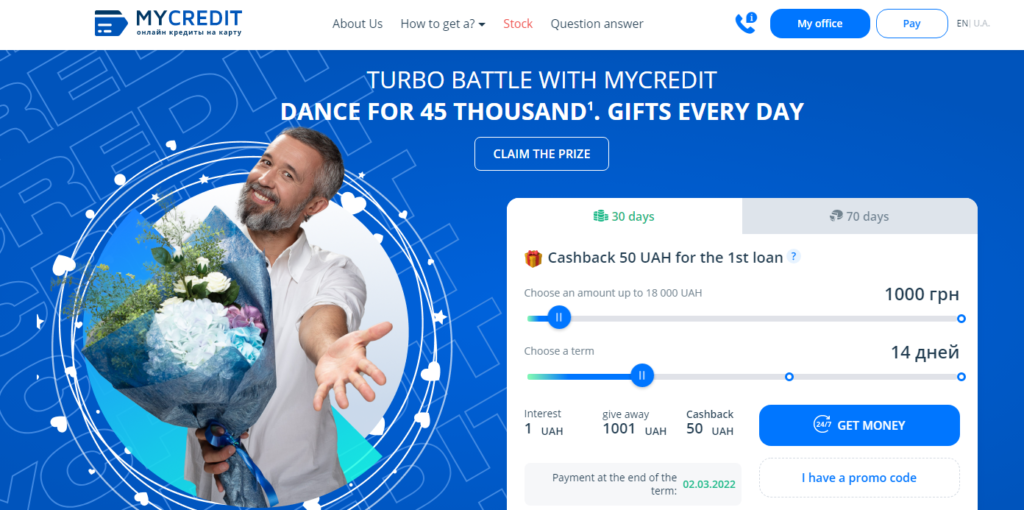 It is an IT product company founded in 2016. It developed a system of easy and fast loan acquisition for users. In three years this mobile app has acquired recognition in the microcredit industry and FinTech for usability and wide clients' base.
6. Creditor.AI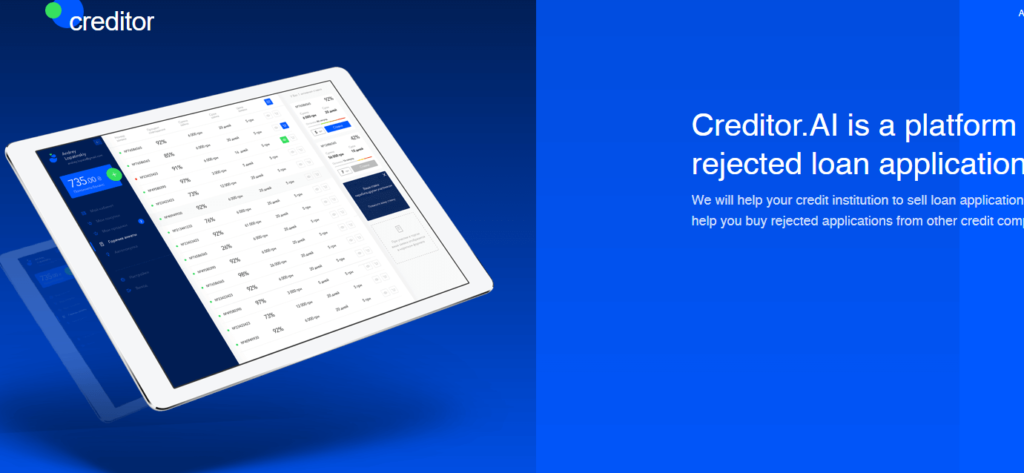 Yet another powerful Ukrainian FinTech company that created a platform for buying and selling rejected loans. It is created for various financial and lending institutions so that they can easily sell or purchase rejected loan applications from one another..
7. DMarket
Dmarket developed a virtual in-game items marketplace platform. It offers a secure way to trade, sell or buy in-game items and NFTs. With the unique technology of NFT stream drops it combines GameTech and FinTech industries.
8. 482.solutions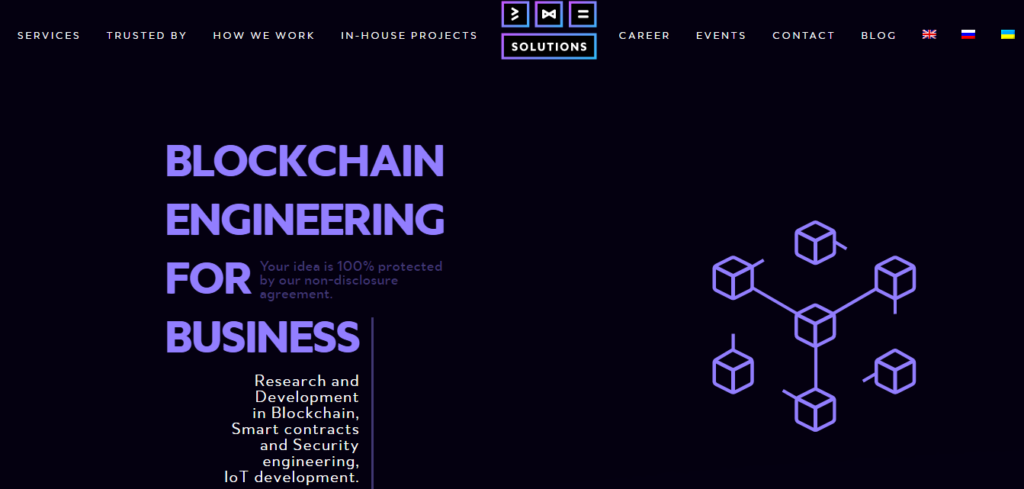 This company specializes in providing services in the areas of R&D, IoT, Smart City, eGovernment, Energy, and Robotics. They are also capable of the development and provision of services using Blockchain.
9. elKYC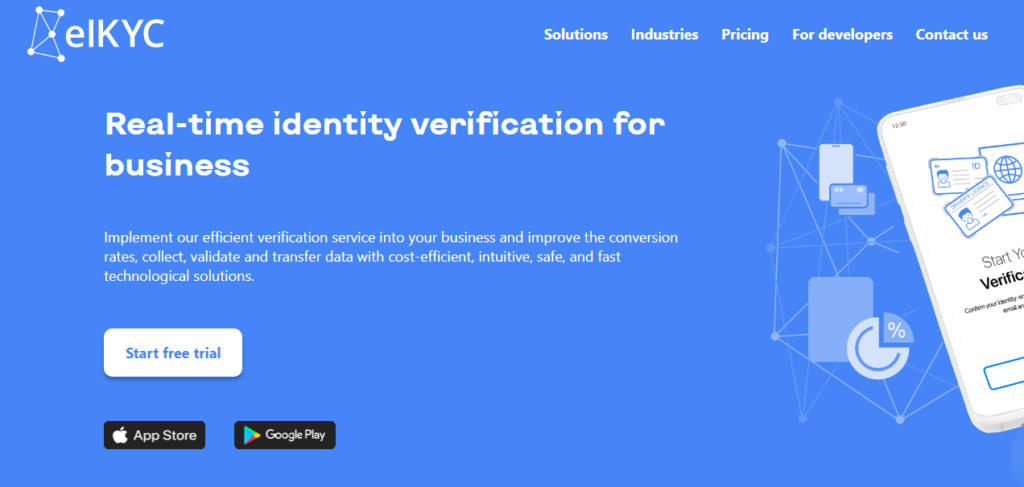 This IT company focuses on real-time identity verification and onboarding services. It works with banks and other financial institutions on creating custom solutions for document identification, authenticity control, electronic signatures, video verification, fraud prevention, biometric authentication, and database checks.
10. Lardansoft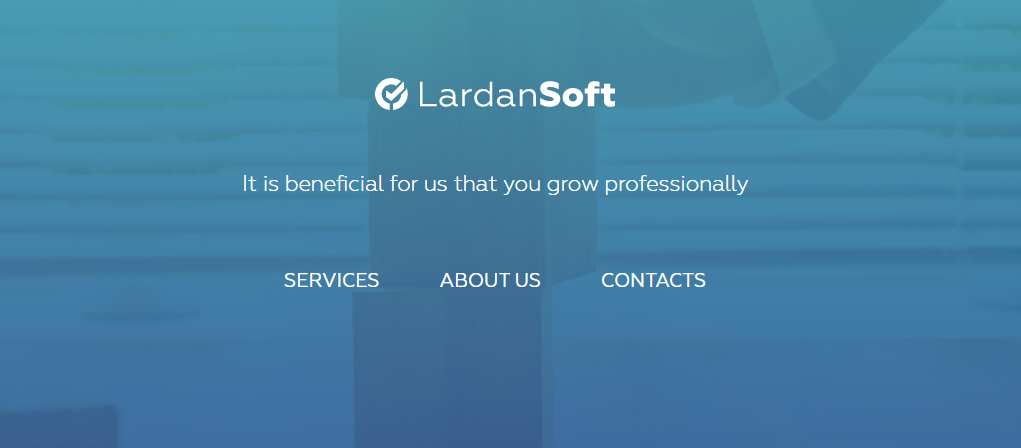 Ukrainian fintech company Lardansoft offers a range of business services. The startup specializes in automating business processes and implementing software for corporate solutions.
11. Povertay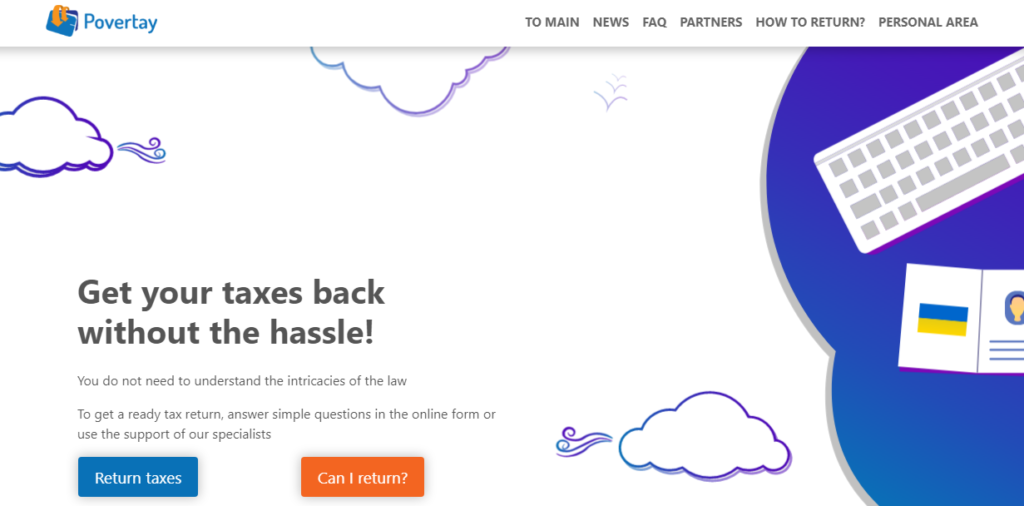 Povertay is the best solution for those who have difficulty filling out tax documentation. Ukrainian developers created the Povertay program to prepare income and property tax returns online. Through the application, you can also get advice from a tax expert.
12. EasyPay

This company provides terminals for payments by cash accounts in Ukraine. The company allows you to pay or transfer funds between banks, pay bills and travel expenses, and use various services.
13. YayPay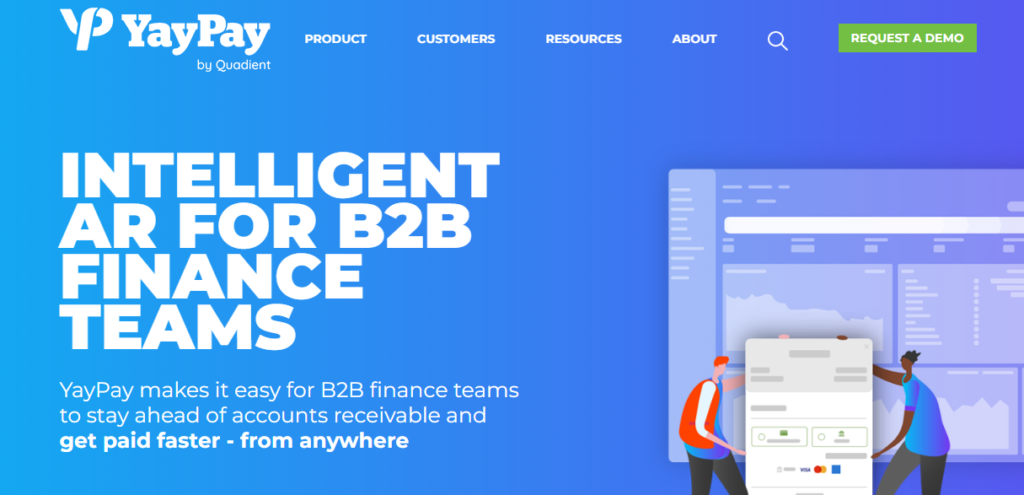 It is a startup with Ukrainian roots that helps large companies manage online payments. It is a four-year-old company with over a hundred clients, including Foursquare and a partnership with Mastercard. Most of the employees and the entire development department are located in Kyiv and Dnipro. YayPay system incorporates real-time reporting and AI analysis to generate reports and forecast the future behavior of payers.
14. Hotline Finance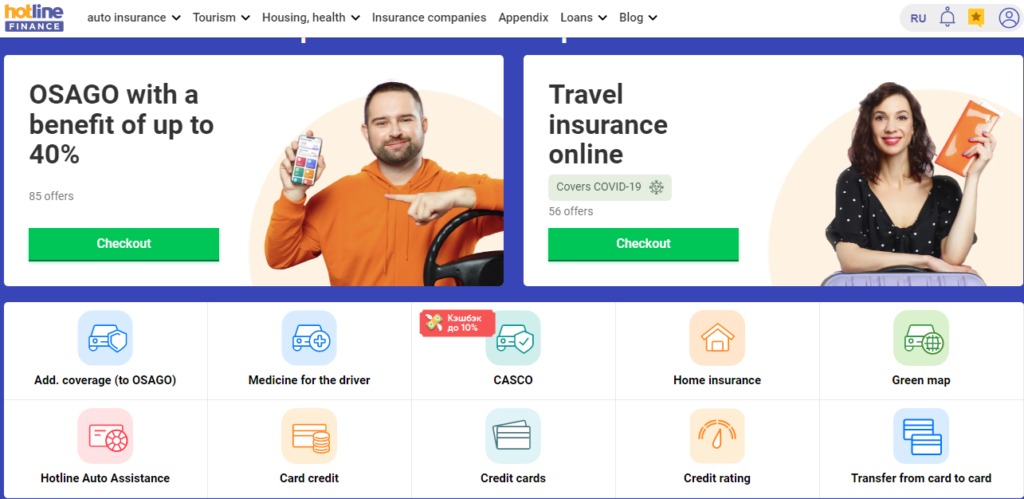 It is a fintech startup from hotline holding, a marketplace that brings together financial products of banks, credit institutions, and insurance companies. The platform user can compare, select and issue the desired financial product online. 
15. NeoFin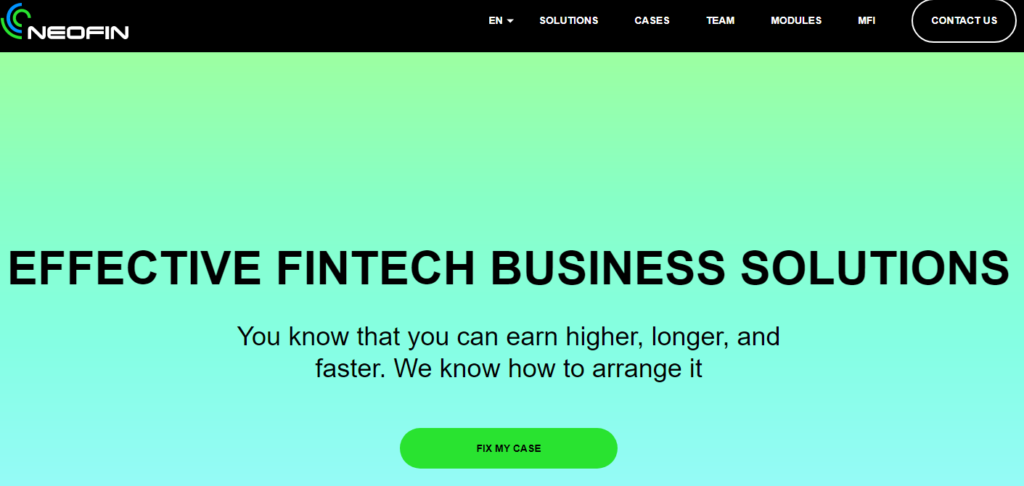 NeoFin has developed its own IT modular product, which provides the fastest possible launch of an internal loan project within 10-30 days. NeoFin software allows companies to quickly launch a full-fledged lending service online and offline, including AI scoring, verification, automatic blacklisting, and loyalty programs.
What Future Fintech Projects Can Be Expected in Ukraine 
The focus of the majority of Ukrainian fintech companies is on financial self-service and retail. Ukraine is already one of the leading countries in contactless payment methods, and within the country, open banks are becoming more popular than legal entities. 
Fintech software services for financial and asset management are also popular among users. Such trends qualitatively and positively affect the development of financial companies, the increasing number of fintech software developers, and their growth of experience in the field.  Ukraine sets the pace in providing fintech services and can help external businesses accelerate their implementation. 
If you want to level up your fintech products, consider Ukraine!