IoT is an abbreviation of the Internet of Things, a wide term that includes hardware and software that can operate without human participation. Internet of things solution companies create devices and solutions to integrate with existing systems or to be a part of a completely new one.
IoT consulting companies help to design and deliver connectivity networks, smart homes, devices, etc. Dedicated software development teams allow businesses to optimize internal processes or offer new possibilities to end-users. Overall, the industry experienced constant growth. According to Statista, worldwide spending on IoT is going to reach $1.1 trillion in 2023. Only the smart homes sphere brings $123 billion in spending to the industry.
Today, IoT consulting services and development are used by a large number of companies of all sizes. Startups partner with IoT service providers to build MVPs, middle-sized companies work to optimize processes and workflows. And large corporations aim to deliver end-products faster and with a higher customer experience.
The number of IoT devices has increased dramatically. In 2009, there were around 0.9 billion devices globally. In 2020, there were 20 billion devices. From fitness bracelets to industrial and manufacturing solutions, outsourcing IoT development is a steadily growing trend.
As for IoT Ukraine, the local IT industry follows global trends. There is a decent number of cloud-managed service providers and IoT software development companies ready to work with local and international firms on research, design, development, and delivery.
Ukraine offers access to a huge talent pool of more than 200,000 IT professionals. The IT industry is projected to reach $4.5 billion in export worth by 2025. Annually, local higher education institutions prepare about 16,000 new specialists qualified in all modern technologies, from AI and IoT to Data Science.
Another major benefit of Ukrainian IoT solution providers is that salary rates here are significantly lower than in many other countries (USA, Canada, UK, or EU).
IoT Solutions for Modernization and Efficiency
Professional internet of things consultants and developers allow the implementation of innovative systems into a workflow of a company or startup.
Here are the primary benefits an IoT consulting firm can deliver to your business:
Optimization of manufacturing and workflow productivity. With AI, Big Data, and Machine learning systems in place, the manufacturing processes can be significantly optimized. It reduces the risk of errors and boosts the response time for specific events. Custom systems can manage warehouses the same way they can control smart houses.
Access to data. An expert IoT development company can design and create software for data collection and analysis. The huge volumes of data can be converted and interpreted for increased efficiency.
Architecture and design by IoT development service for custom devices and applications. They can deliver a full cycle of services, from an idea up to UI/UX design, hardware, and software design, and development.
Consultancy of the best practices and platforms to use. A suitable IoT services company will analyze and evaluate business processes, needs, and objectives to offer advice on what can be implemented and how.
Almost any company can significantly increase its productivity with the use of this technology. It gives access to AI, Big Data, and Machine Learning. Together, they allow a high level of automation, optimization, and insights into huge amounts of data.
That's why a lot of businesses already have an IoT engineer on their team. According to Microsoft, 80% of corporations are implementing these solutions in their practice.
IoT Integration Best Practices
Surely, the exact technologies and practices depend on the project, scope, and business needs. It is a huge field that boosts companies across many industries. That's why some IoT development companies in Europe focus on specific spheres or types of software/hardware.
However, there are some common practices any project of this sort needs to follow, namely:
Focus on Connectivity. It should be flexible, reliable, and able to handle different types of cooperation between devices.
Data analysis. It is important not only to collect data but interpret it and use it according to specific goals.
Start with ready-to-use solutions. In the ideation and design stages, it is time-consuming to focus on the products that already exist. Maybe some of them can be used in the system, which will also save the budget.
Use the business model as the foundation of the architecture and functionality of the product. It has to offer the most value with its features.
Plan scaling up right away. The network needs to be able to proliferate.
Consider decentralized network infrastructure.
List of best 15 Internet of Things solution companies
1. You are launched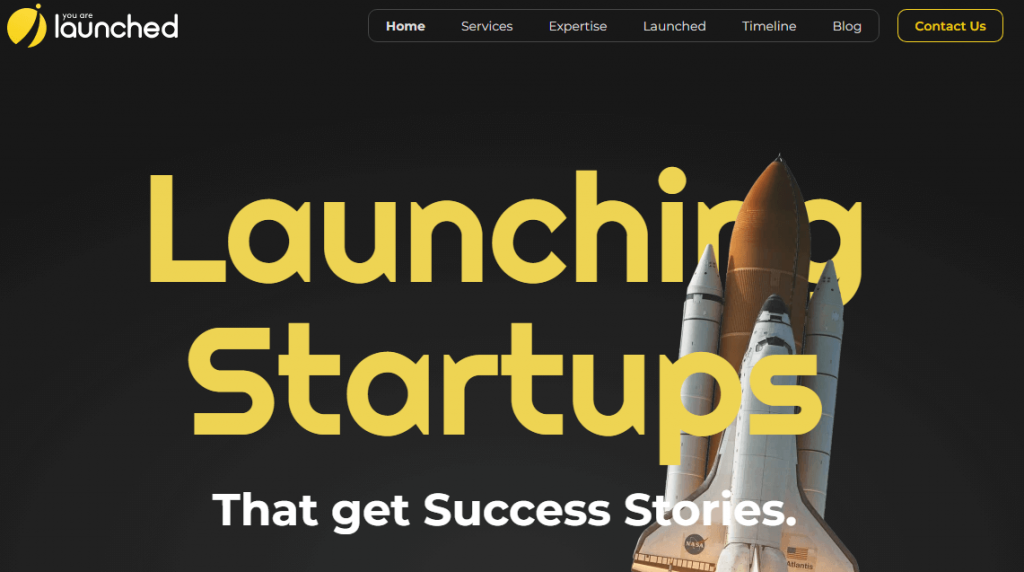 It is an experienced agency from Dnipro that helps businesses and startups to launch. It delivers the full cycle of product development from idea to post-release support. The team is knowledgeable in mobile app development, IoT solutions, and custom software development. The majority of its clients are from small and mid-market businesses in such spheres as Consumer Products and Services, Education, Financial Services, Healthcare, and Retail. In the portfolio, the agency has such products as FoodFuels, Ecorial, and Arkuri.
2. KDE
KDE is based in Kyiv and offers the full cycle of product development. The team also delivers computer and electronics manufacturing services. The team is ready to create an IoT solution from idea to ready-to-manufacture. The team nails product design (sketching, concepts, rendering, engineering, hardware development, etc) and manufacturing. The industry expertise covers Manufacturing, Consumer Products and Services, GPS and Navigation, and Automotive. The agency works with small and mid-sized companies. The portfolio features such products as Smart Lunch Box, Navigation System, and WaterWall.
3. Movadex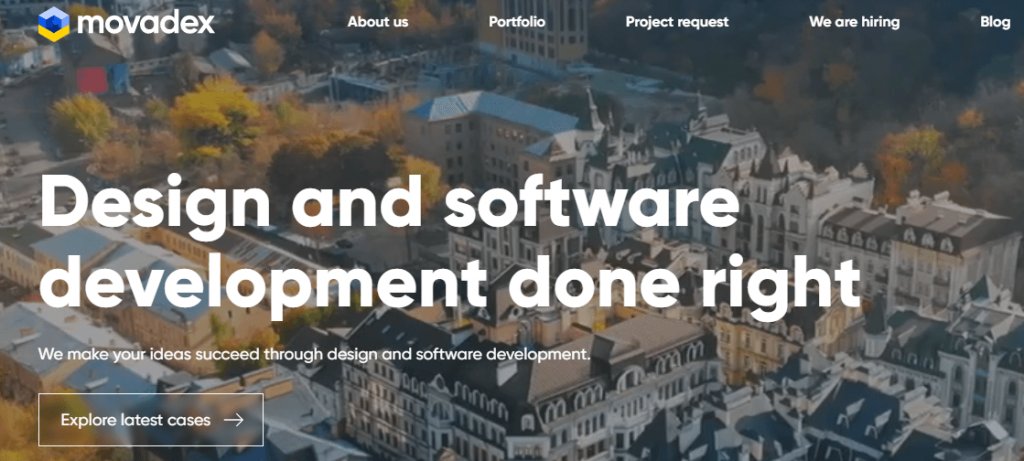 Movadex offers services in the line of creative agency and software development. The agency delivers a full cycle from sketching concepts to release. The services include frontend and backend development, UI/UX design and prototyping, automation, mobile application development, IoT, QA and testing, and branding. Movadex has partnered with businesses of all sizes in such spheres as Arts and Entertainment, Business Services, Consumer Products, Finance, Hospitality, IT, Media, and Real Estate. Among the clients, there are Pandora, Kyiv Metro, and McDonald's.
4. Mobindustry Corp.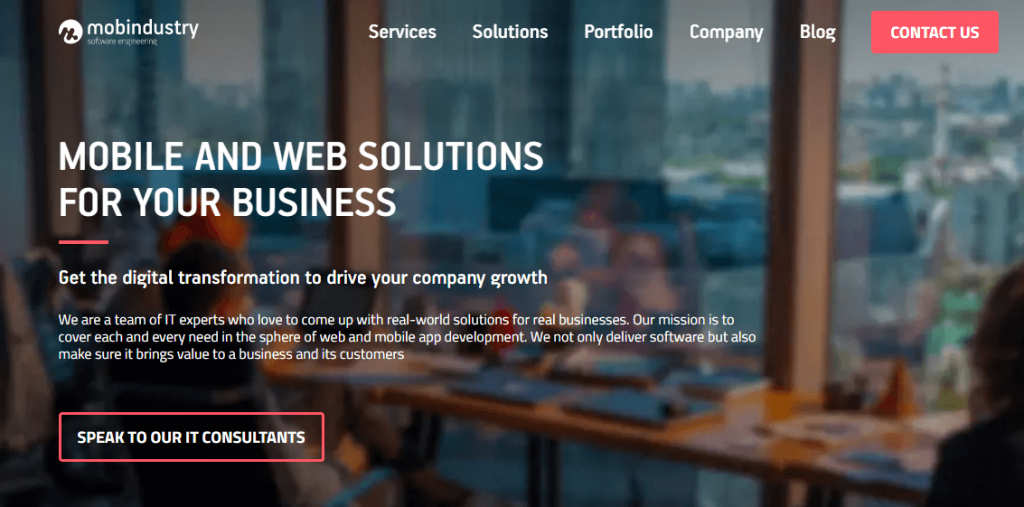 This is an experienced company (founded in 2010) that provides the complete cycle of IT services and consulting. The team delivers mobile and web applications, IoT solutions, UI/UX design, Flutter development, code audit, QA and testing, deployment, and support. The industry expertise includes eCommerce, Retail, Supply Chain, Logistics, Banking, Legal, Healthcare, Entertainment, and Travel. The company has clients of all sizes, some of them are Menubis, Glenfiddich, and DiveAdvisor.
5. GoldPeople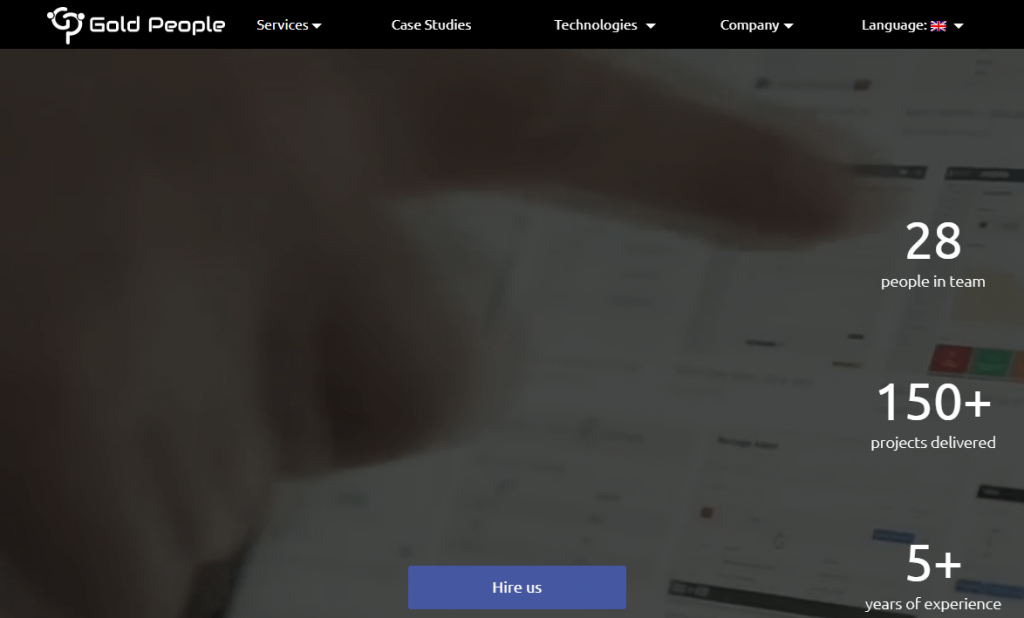 This software development company delivers IT consulting, UI/UX design, mobile and web applications, IoT solutions, embedded development, and marketing services. It often partners with startups to help them launch MVPs. IoT development takes up to 50% of the projects, which proves the expertise. GoldPeople worked in such industries as FinTech, Metaverse, Business, Blockchain, and Healthcare.
6. Concepter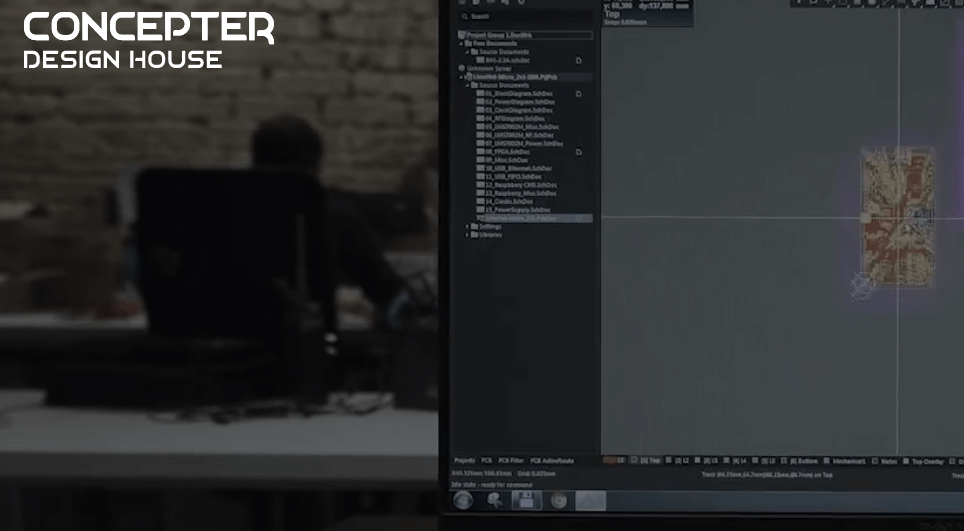 Concepter is an excellent product design and engineering studio with offices in Kyiv and San Francisco. Since 2013, it has been delivering product strategy, industrial design, mechanical design, electrical engineering, prototyping, and mass manufacturing consultancy services. The team is experienced in IoT development as well. The majority of the clients are small businesses, but the agency has worked with companies of all sizes. The industry expertise includes Consumer Products and Services, GPS and Navigation, Hospitality, Manufacturing, and Healthcare. Some of the customers are JetBeep, Nect, and iBlazr 2.
7. Brainbean Apps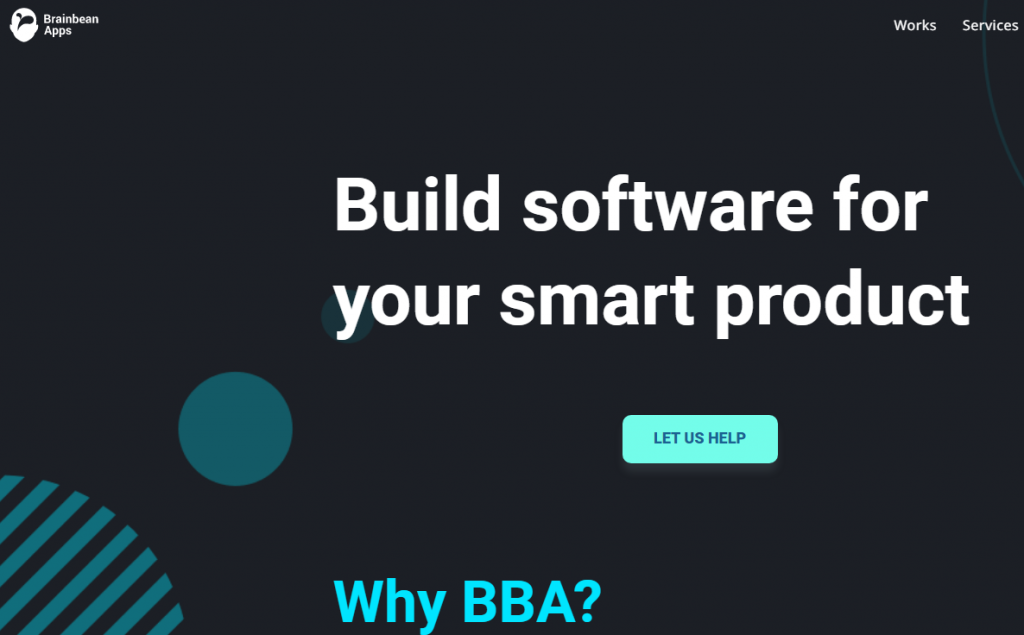 It is a full-cycle custom software development company with offices in Kyiv and Tallinn. The team creates IoT solutions, smart device software, and cloud and smart home solutions. It also is knowledgeable in engineering and connectivity between various smart devices as well as UI/UX and QA. The agency delivers wearable, mobile, and web application development. It partners with small and mid-sized companies in such spheres as Business Services, Consumer Products and Services, Automotive, IT, Medical, Supply Chain and Logistics, and Telecommunications.
8. CITRUSDEV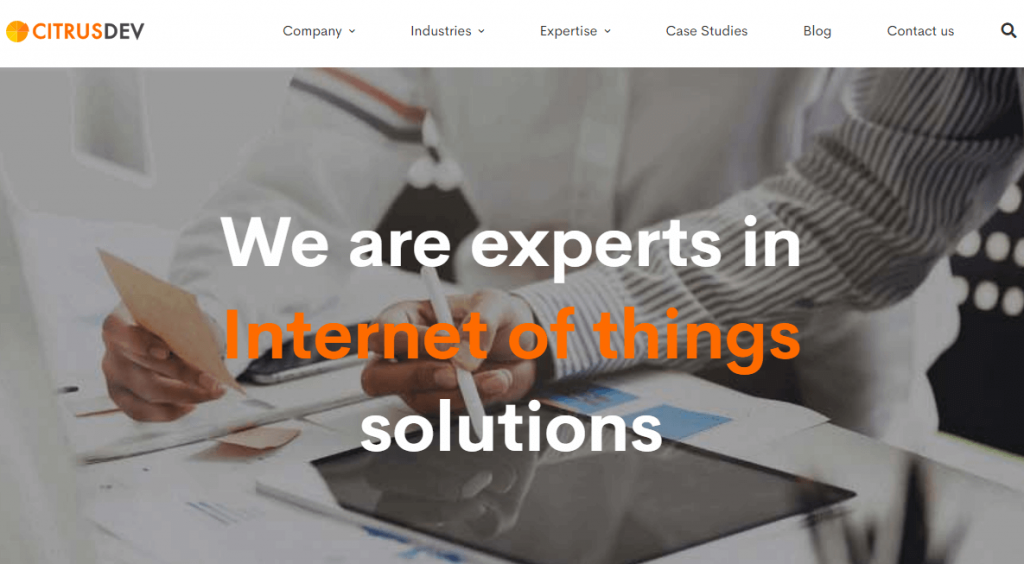 It is an IT services and consulting agency that focuses specifically on IoT development. Besides it, the team delivers cloud and SaaS services, mobile technologies, UI/UX, VR/AR solutions, and Big Data. The vast majority of the clients come from small businesses in such industries as eCommerce, Gaming, Entertainment, Telecommunications, and Consumer Products.
9. AgileVision.io
It is a custom software development agency with offices in Chernihiv and Cracow. The team specializes in IoT solutions, integrations with IoT platforms and MQTT protocol, cloud computing, consulting and SI, custom software delivery, and mobile and web applications. The agency offers research, design, and development for businesses in such industries as eCommerce, Manufacturing, Supply Chain and Logistics, Retail, and Telecommunications. Among clients of AgileVision, there are MoboPay and Siemens.
10. Triangu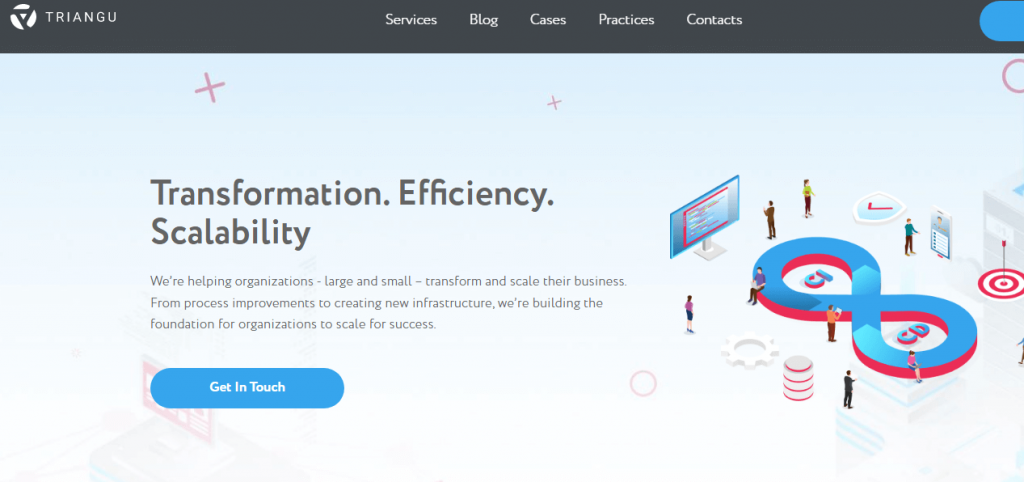 Triangu is a powerful service provider when it comes to DevOps, cloud solutions, and IoT. The team focuses on AWS and Atlassian products and delivers consultancy, integrations, and managed services. As for clients, the agency worked with companies of all sizes in Business Services, Financial Services, IT, eCommerce, and Telecommunications.
11. Rocket Harbor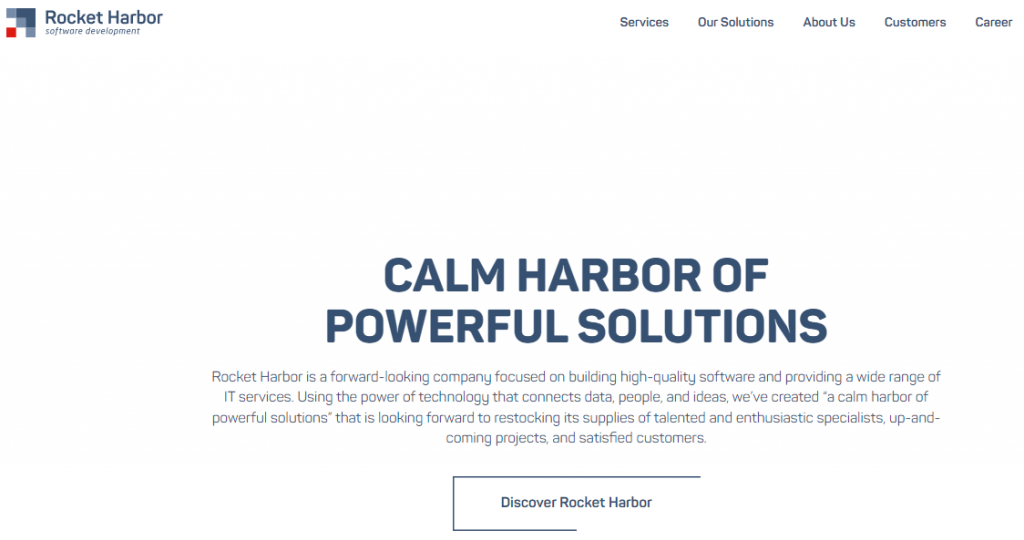 This is a Lviv-based company that provides a full cycle of custom software development for local and international partners. The team delivers IoT software development, mobile development, UI/UX design, QA and testing, technology consulting, and data management. The industry expertise covers Supply Chain and Logistics, Education, and Consumer Products and Services. Some of the clients are Let's Float, TheDNA, and CuberMonk.
12. UnboltSoft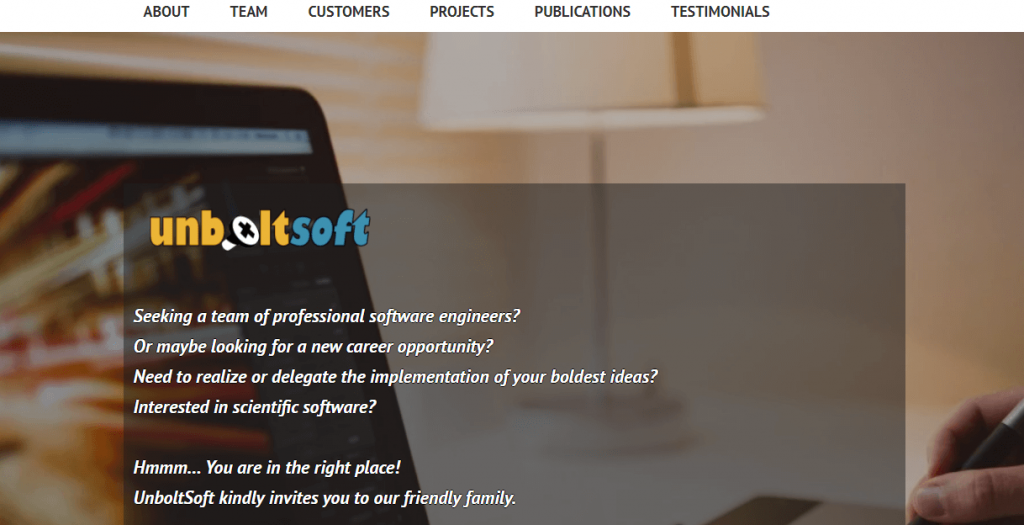 It is a custom software development agency that specializes in scientific software and mobile solutions. The qualifications include IoT products, VR/AR technologies, CAD/CAE, ML, HPC, etc. The team offers a full cycle of services up to post-release support. It partners with companies of all sizes like University College London. As for the industries, the agency worked in Education, Science, Business Services, and IT.
13. UDTech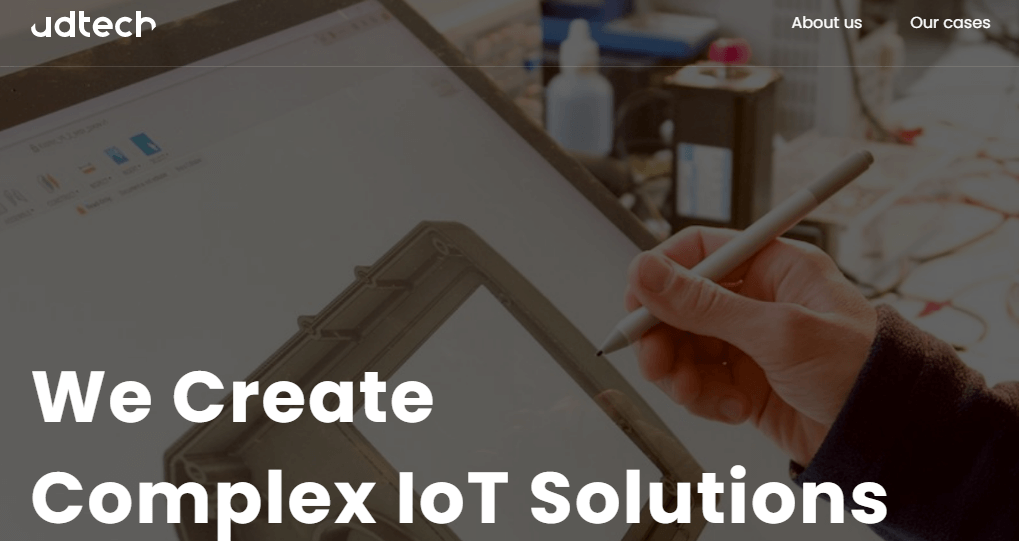 It is an experienced firm that has been delivering excellent solutions since 2010. The team primarily designs smart IoT devices, IoT development, and custom software development. The agency also provides UI/UX design and web applications. With strong product design and prototyping, UDTech can offer a full cycle of services. Qualifications also cover Machine Learning, AI, Motion Graphics, Computer Vision, Hardware Engineering, and Blockchain. Among clients of this firm, there are CITI Bank, Mondiamo, Deloitte, and Hasbro.
14. Dead Horse Technologies
This agency offers a wide spectrum of IT services and IT consulting for businesses all over the world. The majority of the projects are in the realm of IoT development, mobile applications, and custom software development. The team partners mostly with small businesses in the Medical, Education, No-profit, and Dental industries.
15. ArtfulBits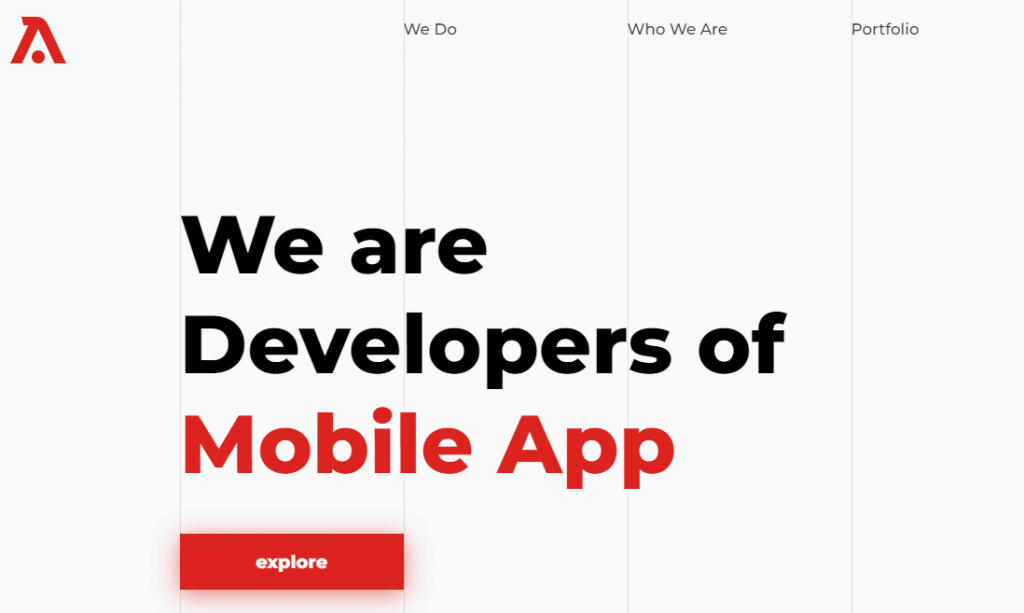 ArtfulBits is based in Lviv and offers custom software development, IoT solutions, web development, and mobile applications. It works with small businesses in IT, Manufacturing, Real Estate, and eCommerce. It is a certified Independent Software Vendor that has been delivering custom products since 2005. Some of the clients of ArtfulBits are Paramount Pictures, Singapore Civil Defense Forum, and the Australian Media and Communication Authority.
Empower your business with one of the best Ukrainian IoT service providers today!