ASP.NET is a widely spread development framework. The popularity of ASP NET development services is based on their flexibility, open-source nature, and reliability. The framework was created by Microsoft for dynamic websites and web applications.
ASP NET consulting services and software development are used by companies of all sizes globally. For example, here are some of the websites created with the use of it:
Microsoft.com;
Office.com;
Adobe.com;
Salesforce.com.
As this technology is more than 20 years old, there are a lot of experts in this field. There is also a wide range of third-party tools and ready-to-use solutions.
Working with a professional ASP NET development company allows for building unique, powerful, and high-traffic websites. ASP.NET Core and ASP.NET are both among the top 10 most popular frameworks worldwide.
An expert ASP NET development service company can use this framework for such projects as:
Development of web applications of any complexity (sites, CMS, CRM, etc);
Development of integrated ERP and CRM solutions;
Creation of eCommerce platforms with high traffic;
Management of databases and data migration;
Development of cloud applications;
Creation of dashboards and intelligence tools for businesses;
Integration with Microsoft and SAP software.
Experienced ASP.NET developer can create web, mobile, and desktop applications of various types and with wide functionality. This technology is used for online platforms, gaming applications, IoT software, and AI-powered tools.
When it comes to excellent ASP NET consulting and development, a lot of international businesses opt for outsourcing. For instance, they might choose one of the top software development companies Ukraine as they offer high-quality services and affordable pricing. Ukraine and Eastern Europe in general are one of the top outsourcing destinations in the world, whether you look for a virtual CTO or ASP.NET engineer for your project.
8 Benefits of ASP.NET Development for Large Business Enterprises
Partnering with professional ASP.NET consultants and developers is particularly useful for large businesses, not only the middle market and small ones. It is a credible, long-standing framework that allows the creation of powerful applications that can tackle high traffic and complex architecture.
It is also easy to integrate with many other software tools a company might already use.
Here are 8 main benefits of choosing a reliable ASP.NET service provider for large business enterprises:
It is open-source and free to use. This saves budget and opens the door for many ready-to-use solutions. There is a huge community of professionals working with this technology and bringing innovation;
It is perfect for handling enterprise-sized applications. Whether it is a CRM or eCommerce site, ASP.NET offers reliable tools for maximum performance without any errors;
It provides an opportunity to add all functions you need while keeping the performance of the solution at its highest. It means fast compilation, native optimization, and caching.
It is compatible with many other popular programming languages so it can fit with internal and external IT software infrastructure smoothly. This ensures wide functionality as well;
ASP.NET support quick deployment and streamlining of all processes;
This framework provides high security which is essential for any business. Cybersecurity threats appear every day and protecting valuable data should be one of the top priorities. Particularly when you handle sensitive customers' information.
Professional developers can create tailor-made solutions with a huge range of features to fit a corporation's specific needs.
It offers simple and convenient upgrades and maintenance of deployed solutions.
As for outsourcing to Eastern Europe, asp net development Ukraine is a popular choice for many businesses around the globe. There is a huge talent pool of more than 200,000 IT professionals. And the salary rates for ASP.NET developers, engineers, and consultants here are significantly lower than in the US, the EU, Canada, or the UK.
Here are the top agencies that deliver custom ASP.NET development in Ukraine.
The Best 15 ASP NET Development Agencies in Ukraine
1. Devima Solutions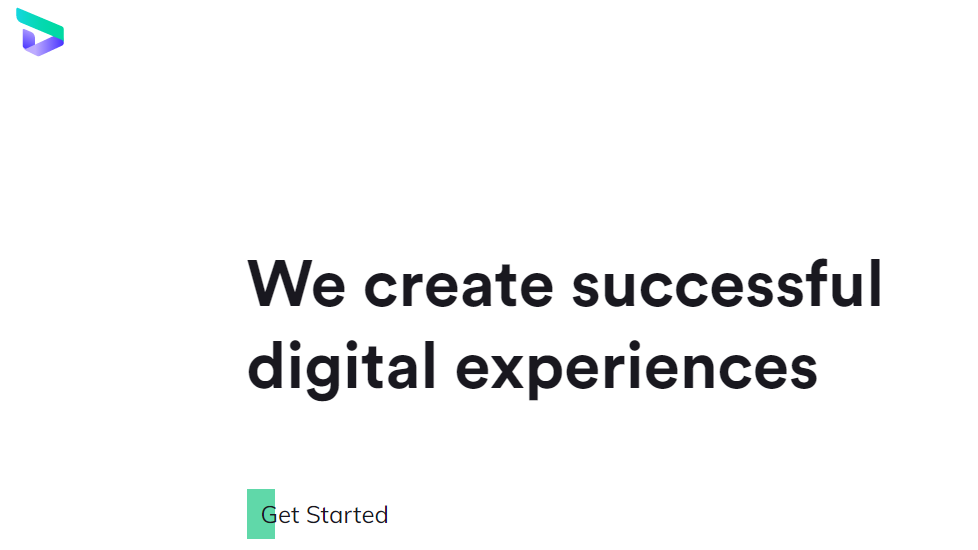 This is a software development company from Lviv with another office in Vilnius. The team focuses on web and mobile custom software development. The company works with small and mid-sized businesses in such industries as Education, Medical, Advertising and Marketing, Business Services, Finance, and Hospitality. The tech expertise covers ASP.NET, Typescript, JavaScript, React, Next, Angular, PWA, Node, PHP, Laravel, etc. Among the key clients of this agency, there are Alariss Global, TimeOne, and African Safari Group.
2. Intelvision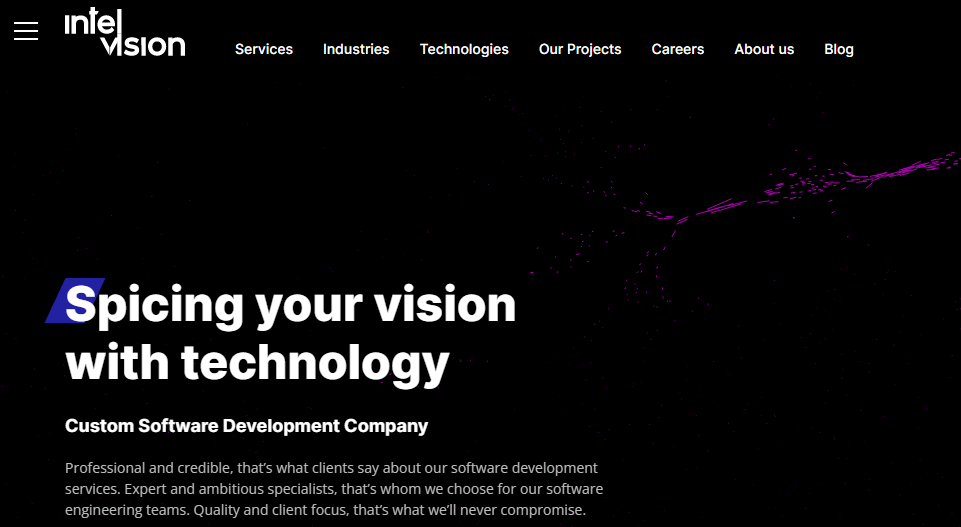 This agency provides full-cycle IT solutions and consulting services. It offers excellent custom software development as well as business process optimization and automation. The team has experience in such industries as Logistics, Healthcare, Accounting, eCommerce, Retail, and Education. Experienced developers assist with web and mobile development, dedicated and DevOps services, application support, and QA. Posude and Vaillant are among its key clients.
3. DevRain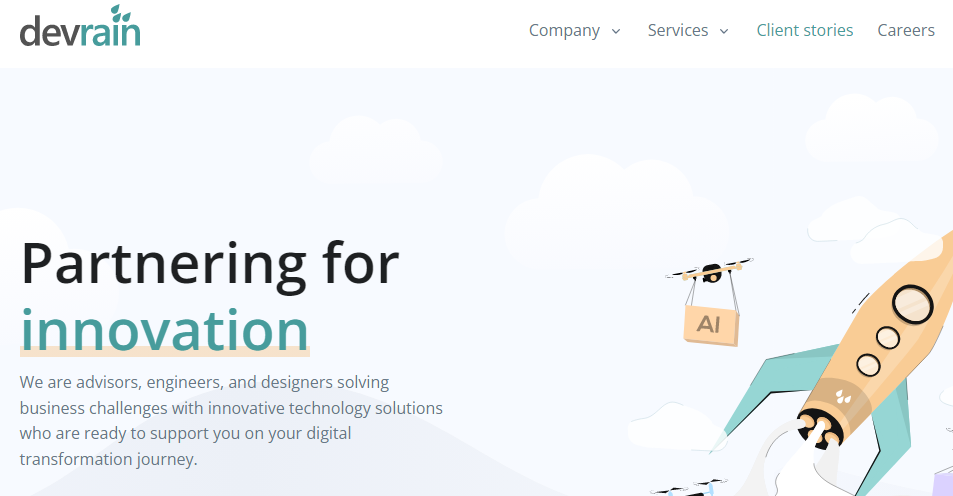 DevRain is an experienced boutique full-cycle software development agency from Kyiv. Since 2011 it has provided a multitude of clients with custom software development and consultancy. The team has expertise in web and mobile solutions, AI, cloud, Machine Learning, and Data Analytics. The industry expertise covers Business Services, Finance, Healthcare, Retail, eCommerce, and Non-profit organizations. Some of the clients are Microsoft, Avantime Group AB, and Sparkdynamic.
4. Rocket Harbor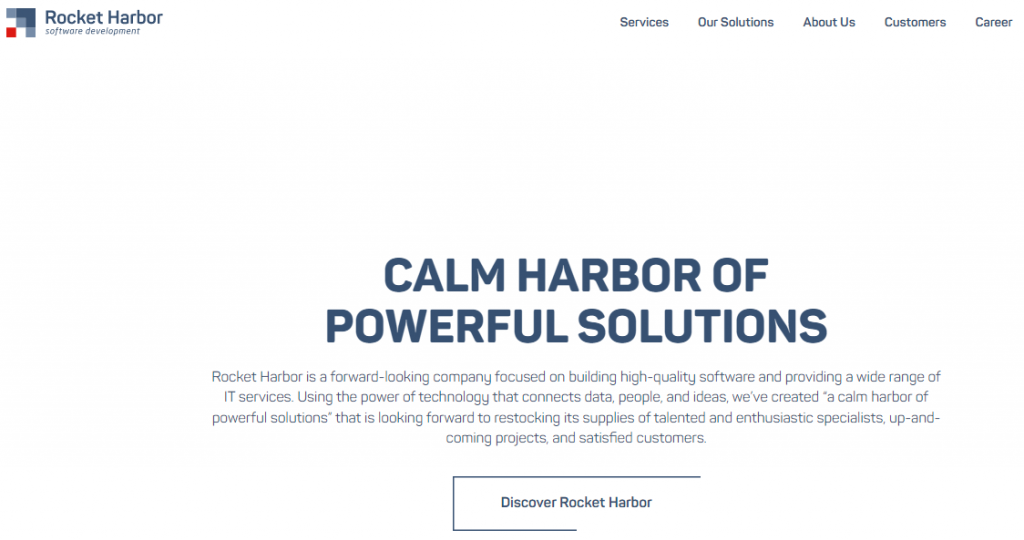 This is an excellent company founded in 2016 in Lviv. The team ensures the full cycle of software development in web and mobile applications, IoT, and data management. The company offers custom software development as well as technology consultancy, UI/UX design, and QA. As for the industries, the agency worked in Logistics and Supply Chain, Education, and Consumer Products and Services. The clients are primarily from small businesses. The key ones are TheDNA, Let's Float, and CubeMonk.
5. Redmonkey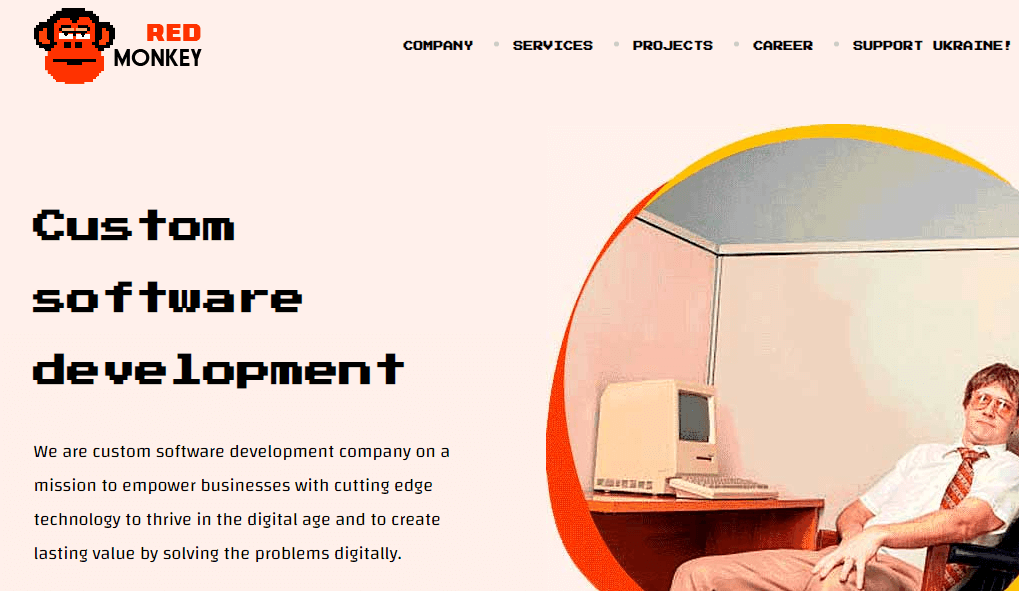 This company was established in 2008 and has a lot of experience when it comes to high-quality IT services. The team works in TravelTech, Business Services, FinTech, eCommerce, and Logistics. It provides web and mobile development as well as custom software development. Among the satisfied clients of Redmonkey, there are Money24, ProsperaERP, and Farvater.
6. UppsLabs LLC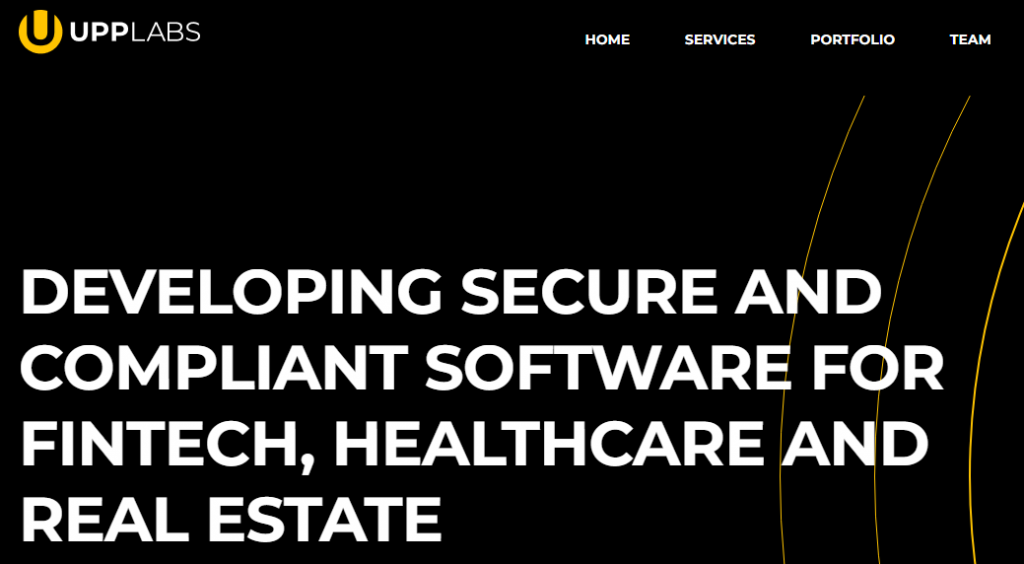 It is another Kyiv-based agency offering excellent custom software development services for local and international businesses of all sizes. The team concentrates on web and mobile development of tailored solutions for Financial Services, IT, Healthcare, eCommerce, and Real Estate industries. The agency has an extensive portfolio with such clients as One View, List Assist, Joobilix, Recap Investing, and AlphaCalc.
7. SoftPositive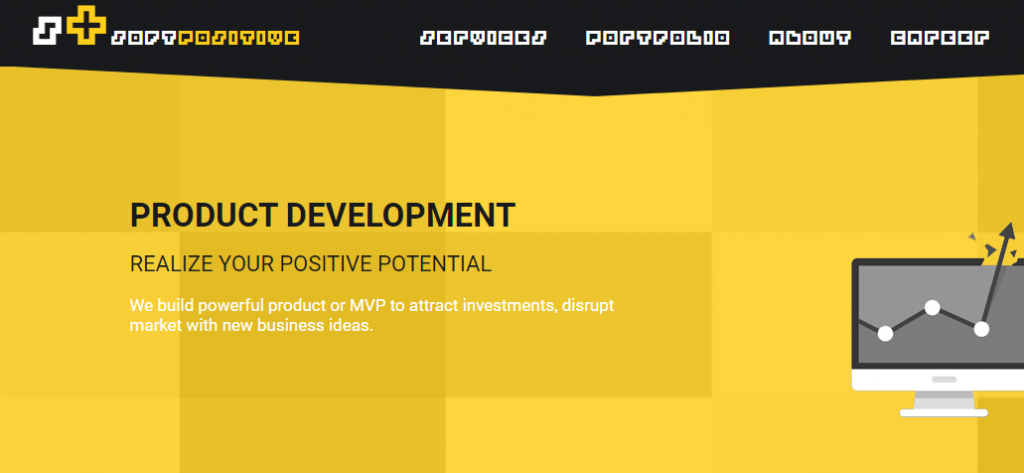 This company provides a wide range of IT services and technology consulting. Since 2014 it has been delivering outstanding web and application development, custom software development, eCommerce development, and IT staff augmentation. The team is experienced in business automation tools and the SMB sector. Among the clients of SoftPositive, there are Pilgrim Consulting, Spark Business Technology, and WiserID.
8. INP-Software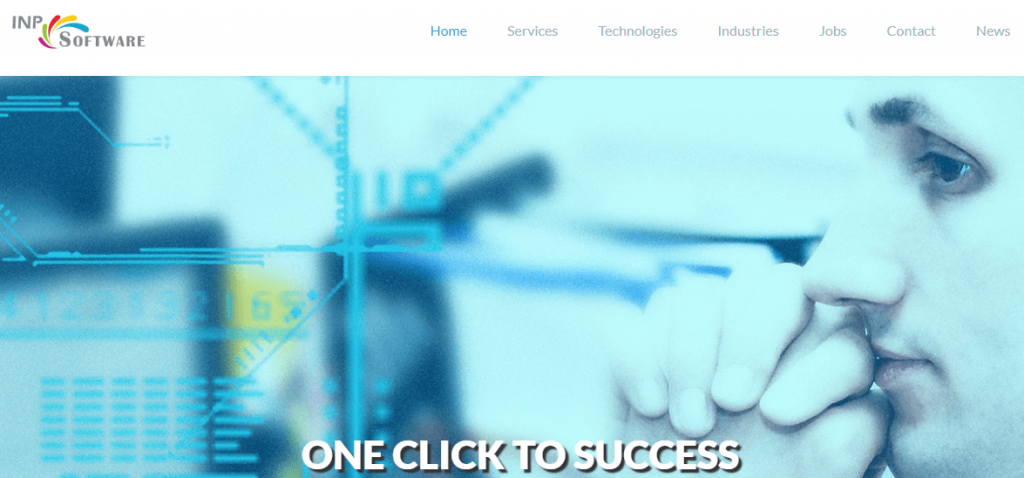 This company has over 7 years of experience in partnering with international businesses when it comes to custom software development, web development, eCommerce development, QA, and outstaffing. The team mainly works in such industries as eCommerce, Finance, IT, Retail, Marketing, Media, Communication, and Gaming. The tech stack includes .NET, Delphi, PHP, C, C++, MySQL, and Visual Basic.
9. EaZySoft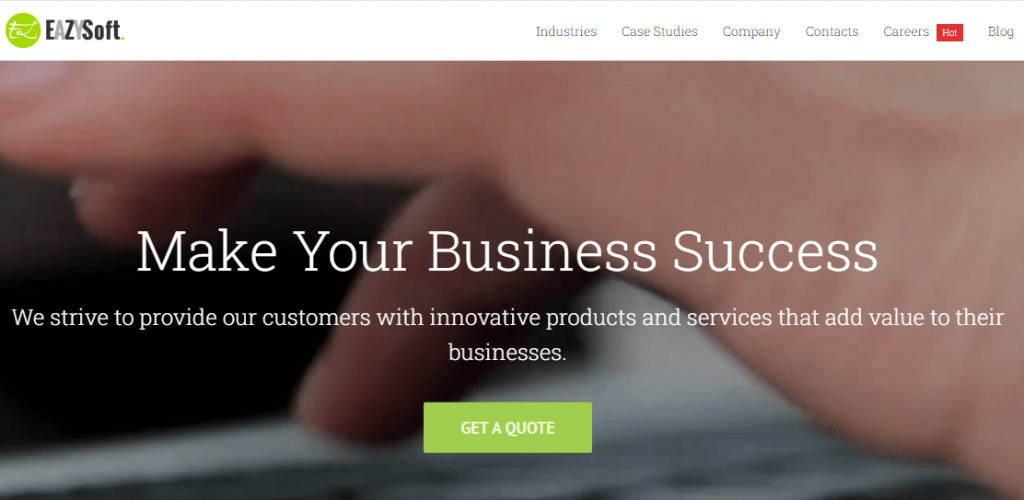 It is a small yet experienced full-stack development agency. It was founded in 2014 and has been providing web and mobile development, custom software development, cloud development, payment solutions, and technology consulting. The industry expertise includes Healthcare, Energy and Natural Resources, eCommerce, and Retail. The team partners with businesses of all sizes with a huge proportion of small and mid-market companies. Some of the clients are AVAD, Multiphase Energy Corp, Untra, and WebMark.
10. Astarios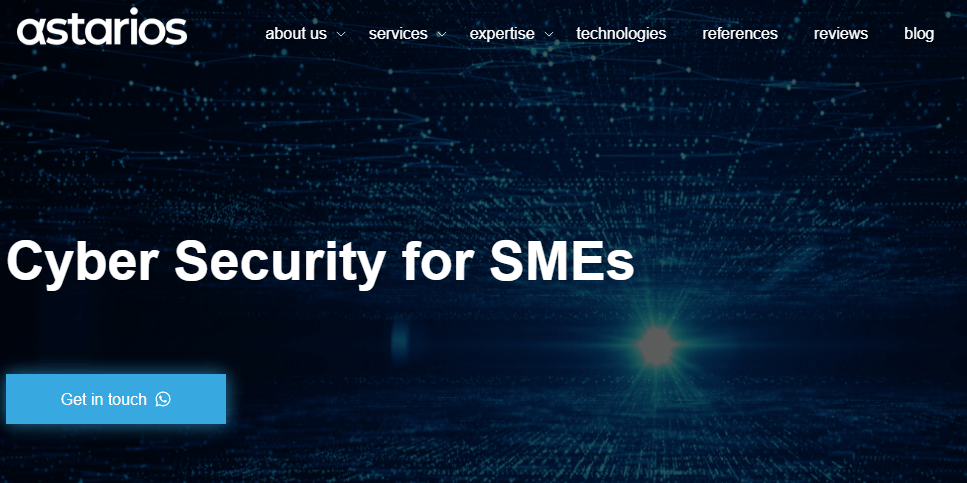 Astarios is headquartered in Kyiv but also has an office in Rudolfstetten. It specializes in software development services and project engineering. It delivers web and mobile application development, SaaS solutions, IoT software development, and cybersecurity services. The industry expertise includes IT, Financial Services, and Energy and Natural Resources. The team collaborates with small and middle-sized companies all over the world. The clients are Aleacta, Suter AG, and Swiss Private Banking.
11. bArt solutions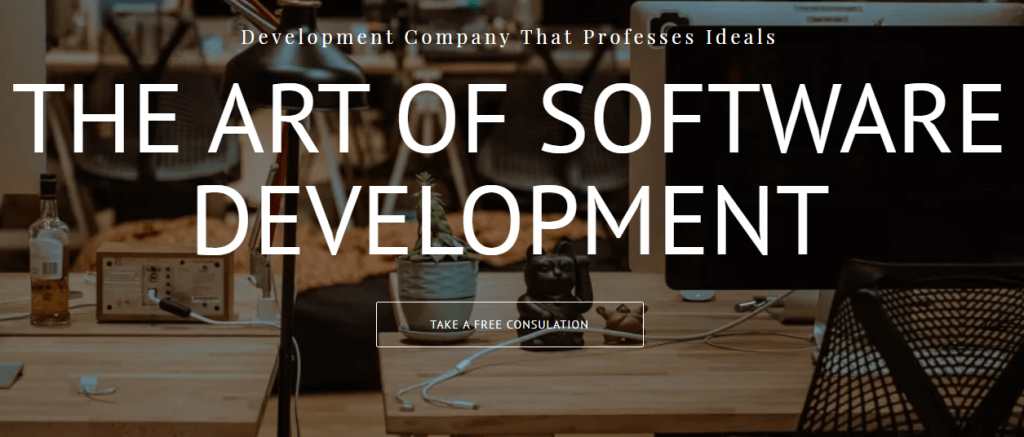 This is an experienced custom software development company with a focus on web, desktop, and mobile application delivery. The team also offers UI/UX design, modernization of enterprise applications, CRM and SI consulting, and CRM integrations. The agency partners with companies of all sizes in such industries as Business Services, Education, IT, Finance, Telecommunication, Legal, and Medical. In the portfolio it has such clients as Active Live Hearing, Get Know, and Seat Up.
12. Grad Agency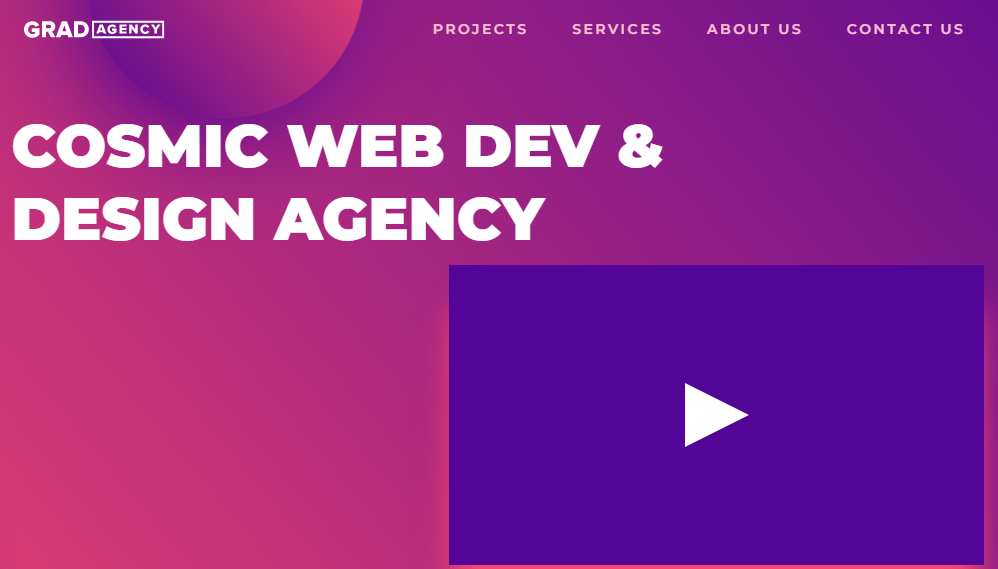 Grad is a boutique agency focusing on web and mobile application development, eCommerce development, web design, and custom software solutions. It also ensures logo design, graphic design, corporate identity development, SEO, SEM, consulting, and digital marketing services. The industry expertise covers eCommerce, IT, Automotive, Healthcare, Education, Financial Services, and Real Estate. Some of the clients are Ecolines, SUP, Get Seen Now, and Diamond Discovery.
13. Unicreo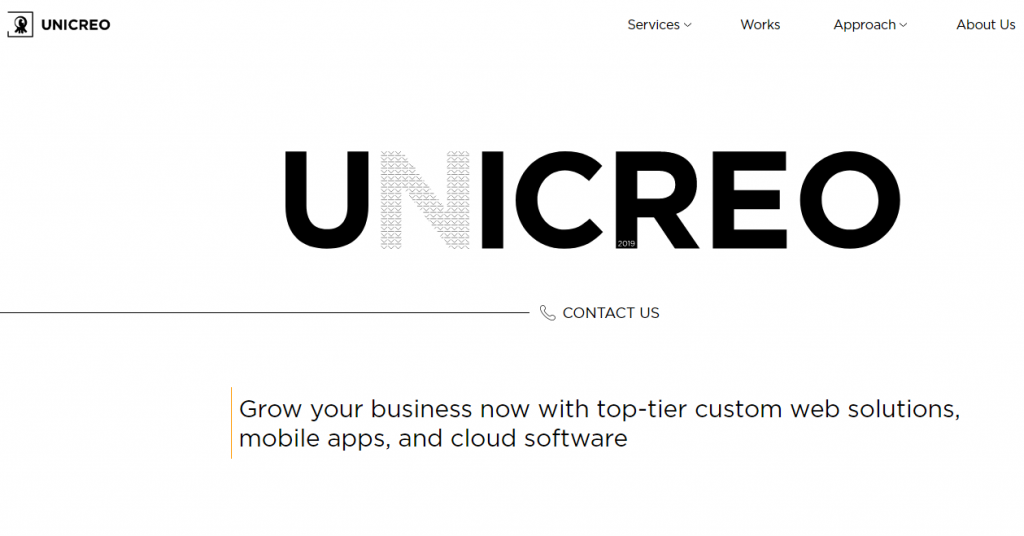 This company offers custom software engineering, UI/UX design, and technology consulting for local and international businesses. The team delivers a full cycle of software development services, QA, and support. Among the clients, there are many startups and small businesses. Unicreo creates not only web and mobile applications but also ensures MVP development and IT infrastructure evaluation. Among the key clients, there are Magnus Software, Pixels and Bytes AS, and Apro Software.
14. Brainence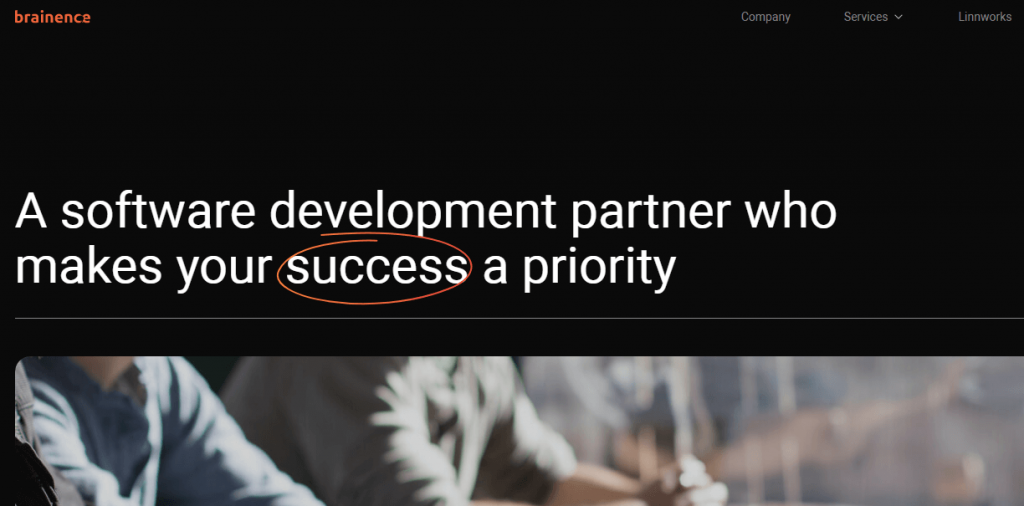 Brainence is an excellent software development company from Lviv. It delivers a full cycle of custom software development services as well as QA, DevOps, and UI/UX design. The tech stack of the team includes .NET, Node, Java, React, Angular, AWS, and Azure. The team partners with mid-market and small businesses in such industries as Business Services, IT, Real Estate, and eCommerce.
15. WinSoft.io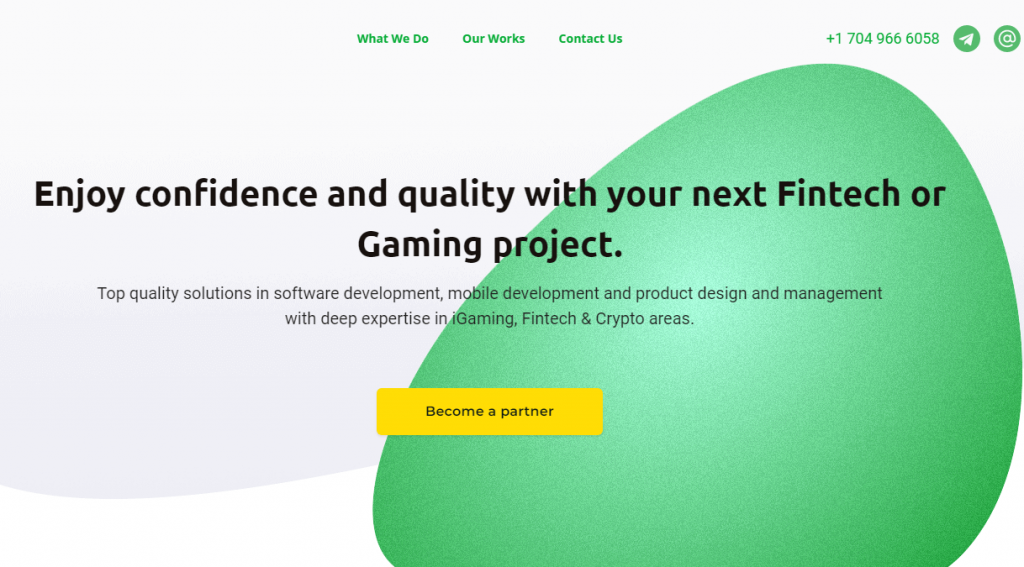 This agency delivers custom software development and tailor-made mobile, desktop, and web applications for Gaming, Gambling, and FinTech industries. The majority of their partners are small and middle-sized businesses. The team is knowledgeable in Cryptocurrencies and Blockchain as well.
If you are looking for an outstanding ASP.NET development company from Ukraine, check one of these agencies!