The .NET platform has one of the leading positions in the software development market. It provides a wide range of tools, libraries, and APIs, making it so popular.
ASP.NET, in turn, is one of the most popular frameworks for developing dynamic websites and web applications. According to BuiltWith, this technology ranks fifth in usage. Almost 114,000 out of 1 million websites use ASP.NET, to put it in more precise numbers.
Do you also need to create a website or web app for your business? Consider an ASP NET consultant to handle this task. What's more, outsourcing these responsibilities is a profitable and efficient venture.
Companies increasingly delegate software dev duties and various IT tasks to other countries. It applies to ASP NET consulting services as well. Eastern Europe is one of the top outsourcing destinations in this regard: you can find the best IT companies in Ukraine, particularly.
Today we'll go through top ASP NET consulting agencies from Ukraine. We'll give reasons for choosing this location for outsourcing, tell about the core duties of a consultant, and provide advice on locating a reliable vendor.
Why Businesses Choose ASP.NET Services in Ukraine
Ukraine is an attractive location for outsourcing IT services for many reasons. In short, it has a highly developed tech ecosystem with numerous qualified employees. Look at the following reasons to choose ASP.NET in Ukraine:
Currently, there are over 200,000 IT specialists in Ukraine. These are numerous experts in various fields and technologies, including ASP.NET. Therefore, you can be sure that you will find a consultant that is perfect for you.
The cost of ASP NET consulting Ukraine services is significantly lower than, for example, in the countries of North America or Western Europe. However, low prices should not make you doubtful: Ukrainian specialists deliver high-quality services.
Ukraine has an advantageous geographical location. It is especially true if your company is also located in Europe. As a result, you get a minimal time difference and the opportunity to hold in-person meetings with the team. If you are from the USA, there'll be a time difference, but the flexibility of Ukrainian ASP.NET experts will leave you satisfied.
Ukraine hosts many international IT companies and is rich in tech startups. You may have heard about Grammarly, PetCube, and SoftServe — all of these are businesses from Ukraine. If you find an ASP.NET consultant or a whole team here, you can be sure that the employees are well provided with all the necessary infrastructure.
Hardly Any Linguistic Barrier
Consultants from Ukraine, who have usually been in the IT industry for many years, have an excellent level of English. Therefore, you do not have to worry about miscommunication or misunderstanding based on language.
Every year in Ukraine, a lot of students graduate in the field of mathematics, physics, computer science, etc. No wonder there are so many qualified IT specialists in the country. As a result, you will have no problem finding an ASP NET consulting partner with an impeccable educational background.
How to Choose a Perfect ASP.NET Consulting Agency
Candidates from Ukraine are your obvious choice. But how to find the best firm among many ASP NET consulting companies? Here are some helpful tips.
Define Project Goals and Timeframes
It is the first thing you should do before looking for an ASP NET consulting firm. A clear understanding of your goals and requirements for the project will be the key to choosing the most suitable vendor to handle the job.
Create a vacancy and post it on popular job aggregators. You can also search for candidates on freelance platforms or ask your friends. Remember that you need to set clear requirements for future employees.
If you want your ASP NET consultant to help you develop a high-quality and performant website, then look for a skilled professional. You should choose a company with at least a few years of experience in the industry.
Ask the ASP NET consulting firm for their previous client contacts (if possible), or check the company's portfolio, reviews on various forums, etc.
Check Employees' Qualifications
In addition to experience with ASP.NET and your industry, you should ensure that employees have the appropriate educational qualifications. Having a diploma of higher education in computer science or a related specialty is much better than a certificate of completion of three-month courses.
Find Out if Your Goals Coincide
Talk to the potential candidate. Determine if your values, vision, and goals align or at least overlap. It is important for your future harmonious cooperation.
Evaluate Partner's Communication Style
You should also pay attention to how communication with the candidate company occurs. If you wait long for answers or even come across a rude attitude, this is a red flag. Choose those companies that value their customers and have decent communication skills.
Learn About the Company's Structure
Find out which employees the candidate company consists of. Can they provide a full-cycle product development team or individual specialists such as ASP NET consultants? We recommend choosing firms with a formal team structure with clearly defined roles.
Choose Forward-Thinking Companies
If you want your business to grow, choose ASP NET consulting firms focused on development. Such companies will offer you new ideas for improvements and not just carry out the tasks you set.
ASP.NET Consultants: Roles and Costs
As we just mentioned, ASP NET experience and qualifications are essential criteria for choosing the right company for you. But what exactly are the duties and responsibilities of ASP NET consultants? Let's figure this out.
The main responsibilities of an ASP.NET consultant:
Analysis of client requirements and goals
Offering the best web solutions based on the client's needs
Development of websites on ASP.NET
Development of web applications on ASP.NET
Cooperation with and management of other employees like QA specialists and frontend developers
Improving the functionality of the website or app
Use of advanced technologies that correspond to business needs
The main requirements for an ASP.NET consultant:
Higher education in computer science, information technology, or related specialties preferred
Previous ASP.NET experience as a consultant or developer
Knowledge of .NET technologies such as C++, C#
Deep understanding of ASP.NET and SQL servers
Perhaps you are wondering how much the services of a specialist with the above qualifications and duties will cost. In the table below, you can find rates for Ukraine and some other countries.
Top 15 ASP.NET Consulting Services in Ukraine
We have created a list so that you may find a suitable NET consulting group from Ukraine a little more easily. Check out the top 15 Ukrainian ASP.NET consulting companies:
1. Blackthorn Vision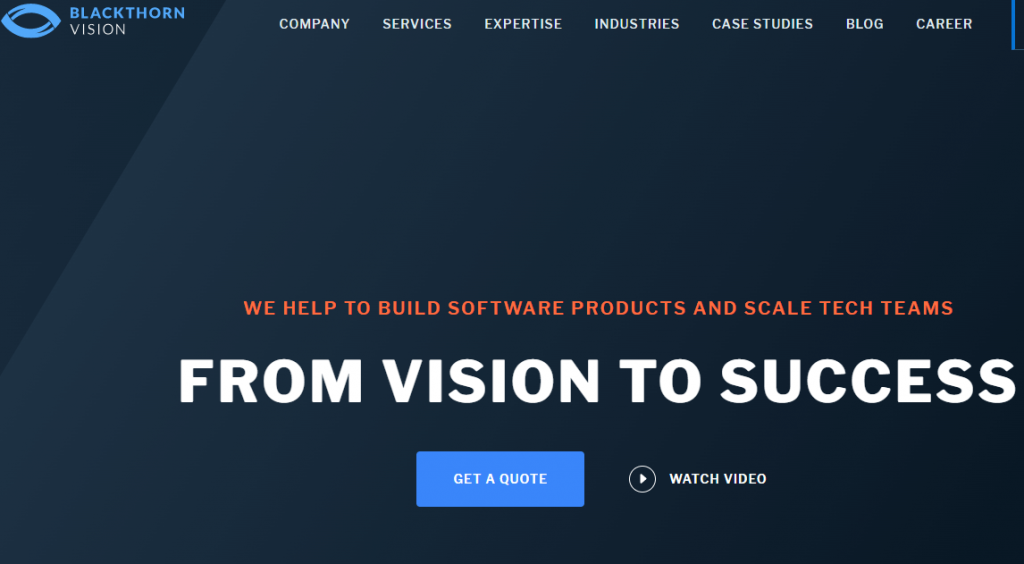 Blackthorn Vision is a company from Lviv, Ukraine, founded in 2009. Since then, their team has grown to over 80 experienced experts. This firm is a certified Microsoft partner and provides ASP.NET consulting and development services.
2. Brainence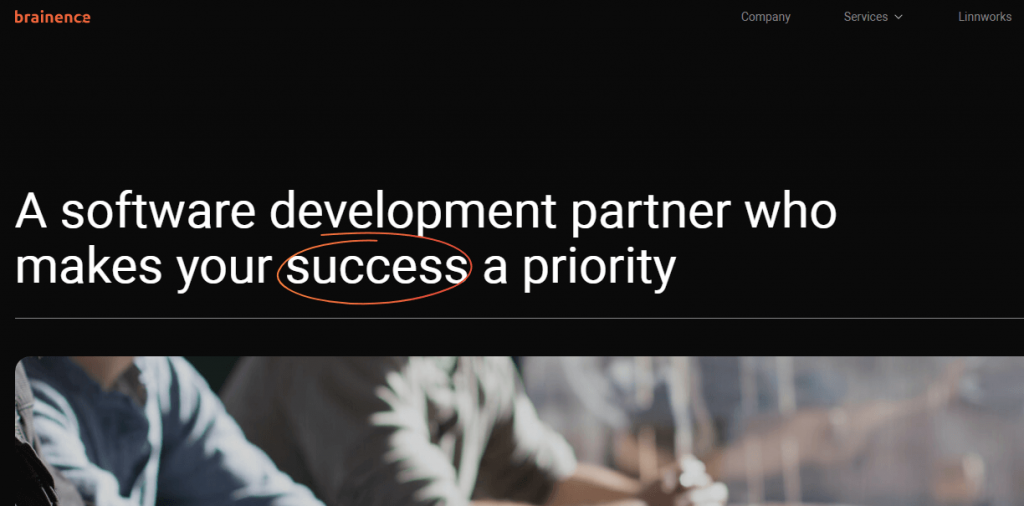 Brainence is another company from Lviv, Ukraine, founded in 2016. The company has more than 40 specialists, particularly experts in ASP.NET. In over five years on the market, their team has completed over 70 projects.
3. IT Svit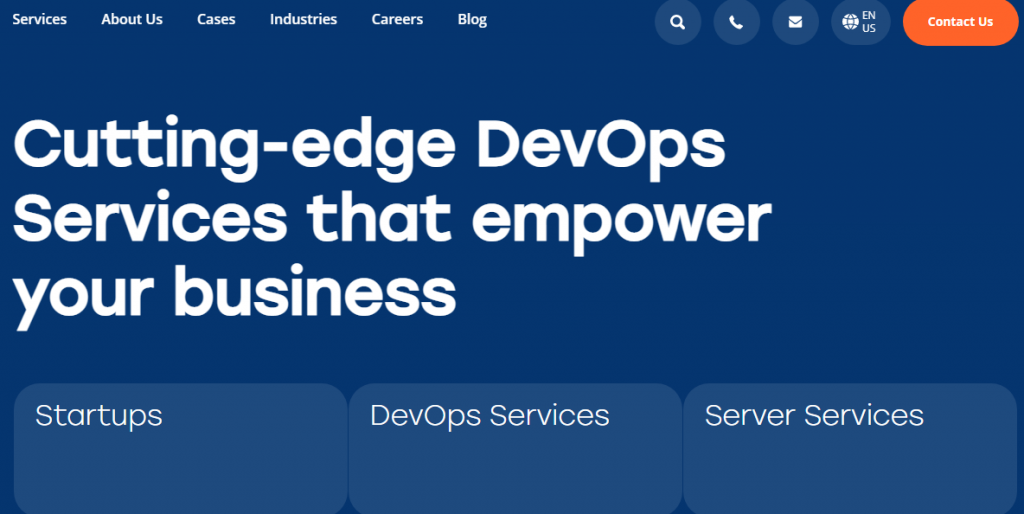 IT Svit is a company from Ukraine, with offices in the USA. The firm has over 15 years of experience and 852 completed projects. They are engaged in full-cycle product development and are well versed in the ASP.NET framework.
4. IT Hoot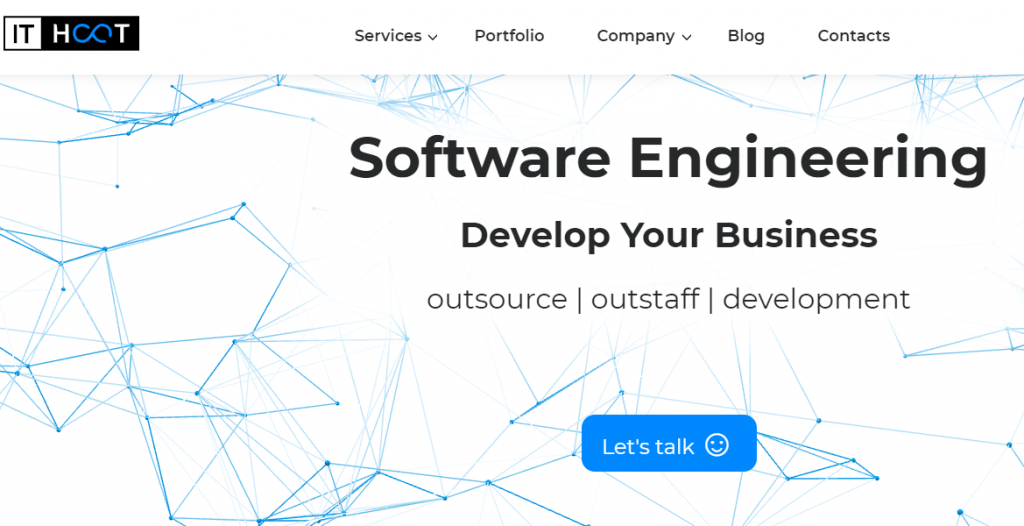 IT Hoot is a web and mobile development company based in Khmelnytskyi, Ukraine. In particular, their team has 12 years of development experience and impeccable knowledge of the .NET platform.
5. Existek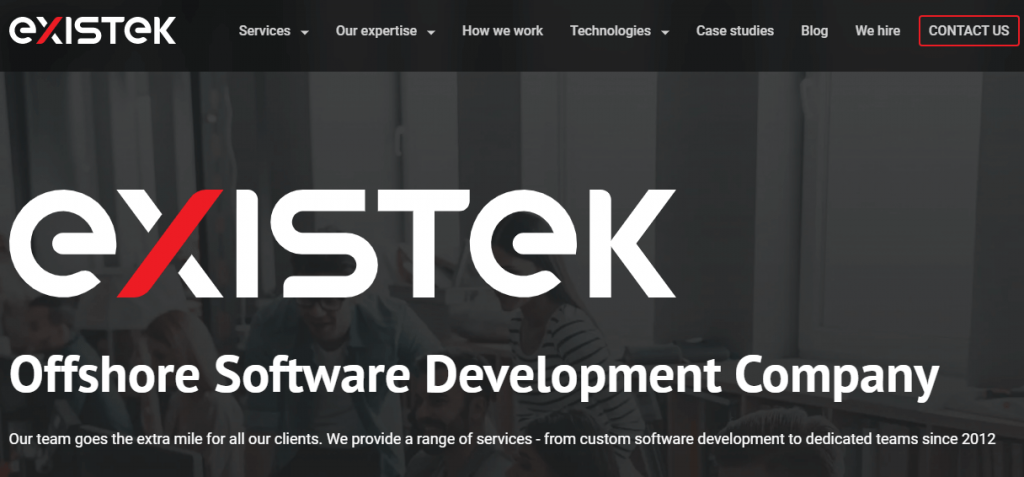 Existek is a company from Vinnytsia, Ukraine. This firm provides offshore development services for business analytics, healthcare, education, and oil and gas industries. Knowledge of .NET tools is part of their expertise.
6. SSA Group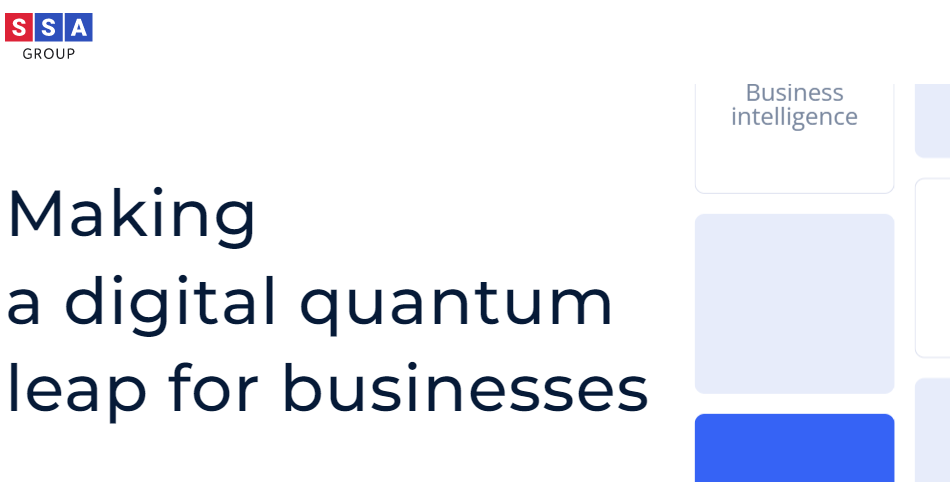 SSA Group is a development company founded in Kharkiv, Ukraine, in 2007. This firm offers a wide range of services, from mobile and web product development to design and testing. They are also experienced in .NET and ASP.NET.
7. FiduciaSoft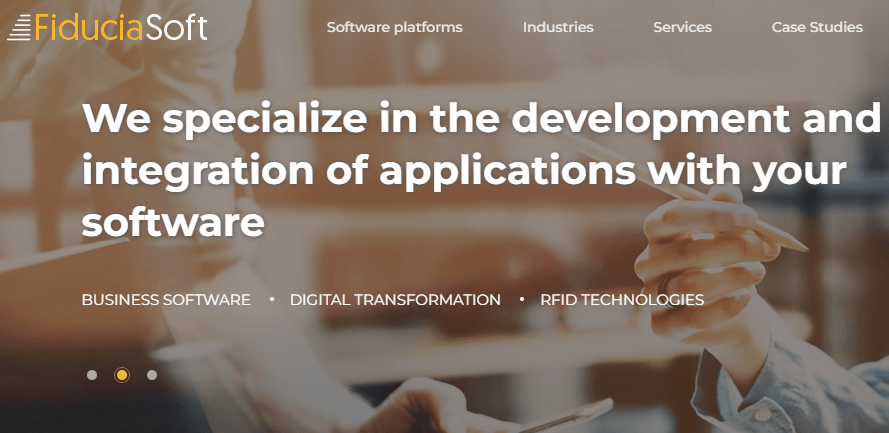 FiduciaSoft is a company based in Kyiv, Ukraine. This firm primarily works with Microsoft products such as MS Dynamics 365. Their specialists are well versed in ASP.NET.
8. WTT Solutions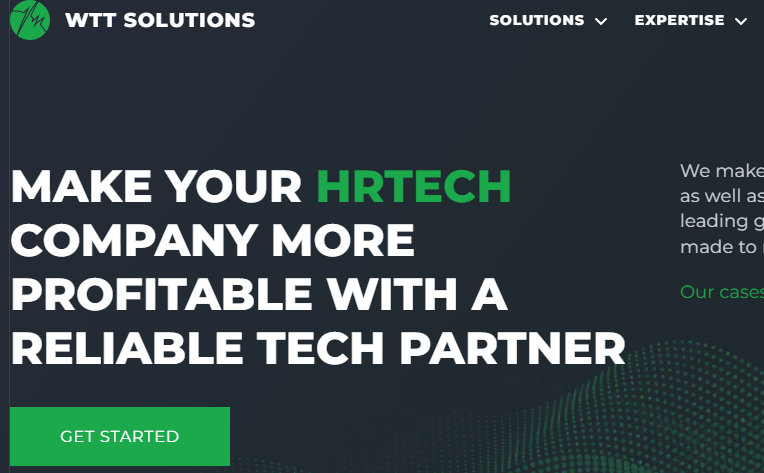 WTT Solutions is a company from Kyiv, Ukraine. This firm is engaged in creating MarTech, EdTech, and HRTech solutions. Their specialists use .NET tools for this in particular.
9. Inoxoft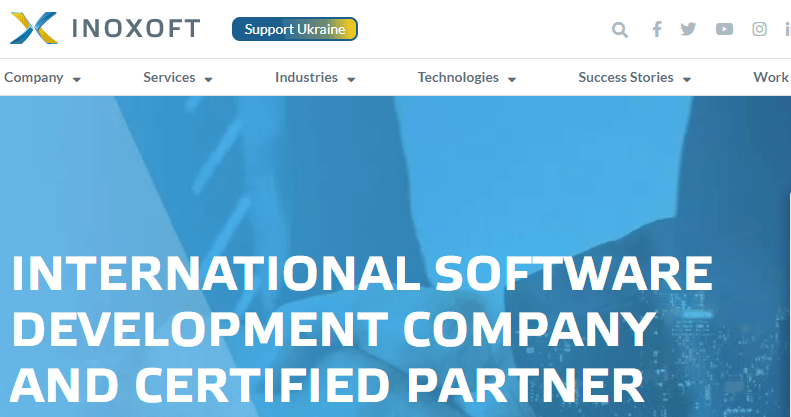 Inoxoft is a company from Lviv, Ukraine, engaged in full-cycle software development. This firm has more than 90 specialists who understand PHP, Python, and .NET tools.
10. ASD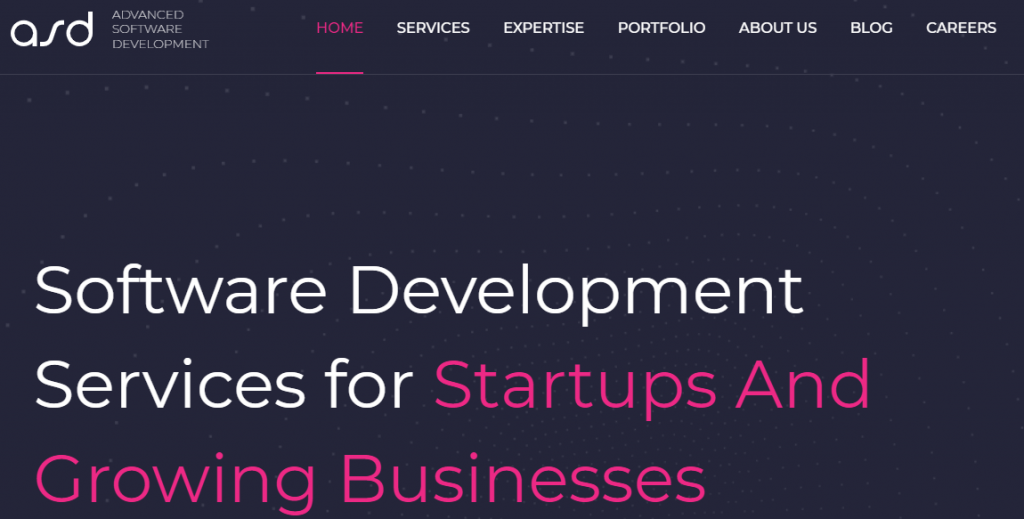 ASD is a company from Chernivtsi, Ukraine. This firm develops products for travel, hospitality, and FinTech fields. ASP.NET and .NET are included in their expert area.
11. Artelogic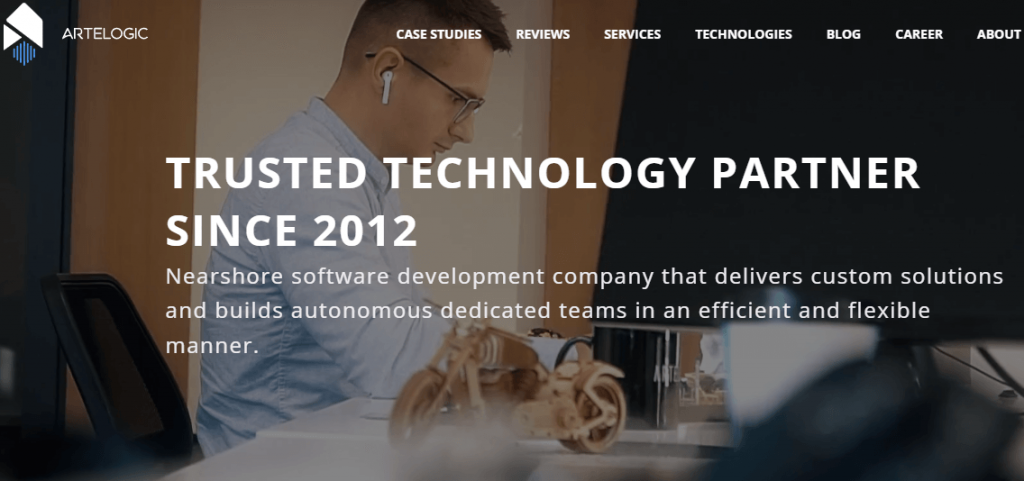 Artelogic is a Ukrainian custom software development company from Lviv. They already have more than 120 successful projects and over 70 experts. Their services include .NET and ASP.NET development.
12. INT 24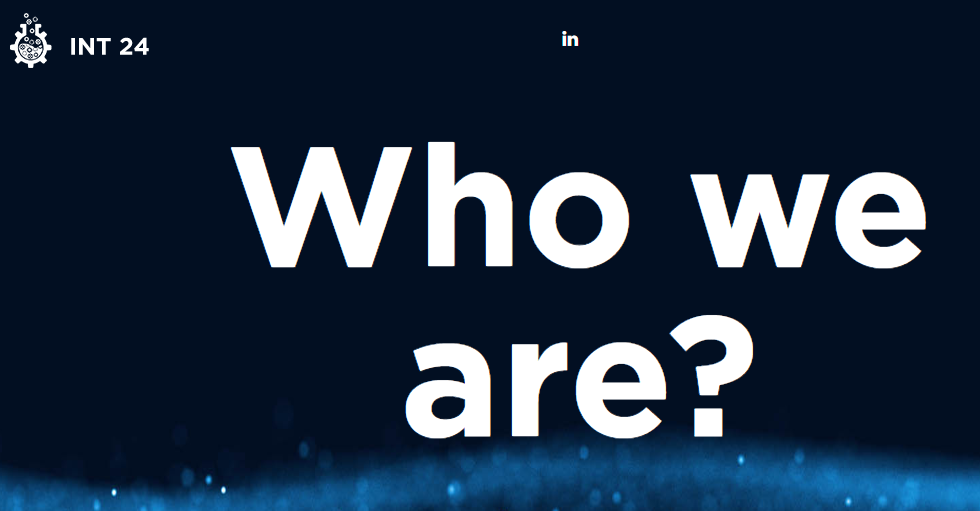 INT 24 is a software and hardware development company from Lutsk, Ukraine. They create mobile and digital web products, particularly at the expense of ASP.NET technologies.
13. DeepInspire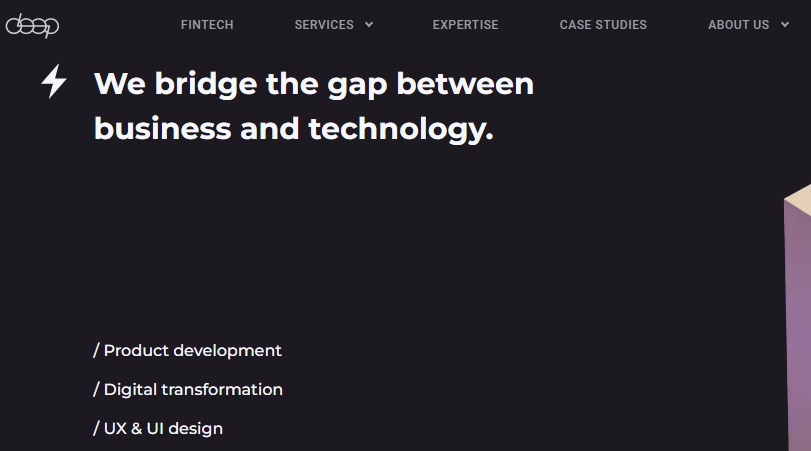 DeepInspire is a product development company from Lviv, Ukraine. Their services include frontend, backend, UI/UX design, QA, etc. ASP.NET is among the technologies their employees know.
14. Apriorit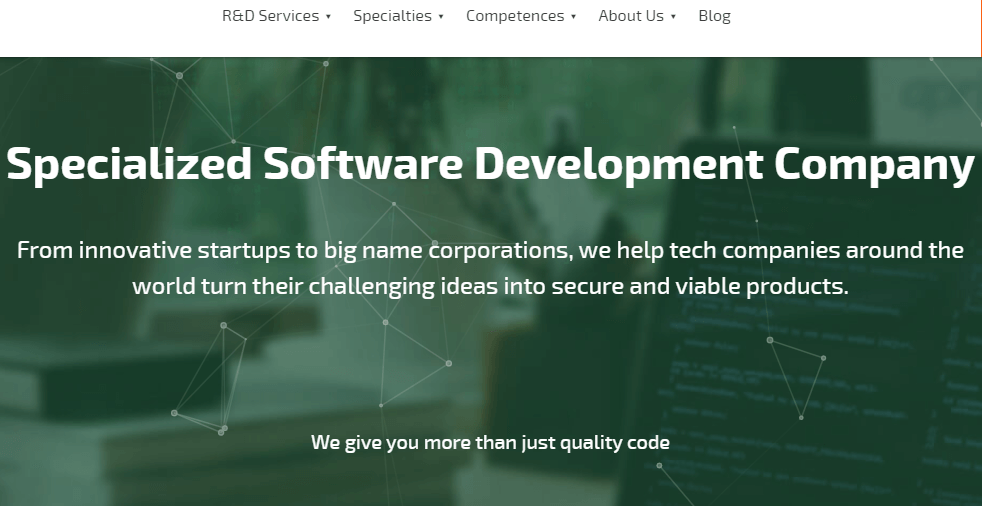 Apriorit is a development company from Dnipro, Ukraine. This company provides various services, from R&D to QA and project management. They also specialize in SaaS, AI, blockchain, DevOps, and ASP.NET.
15. Brights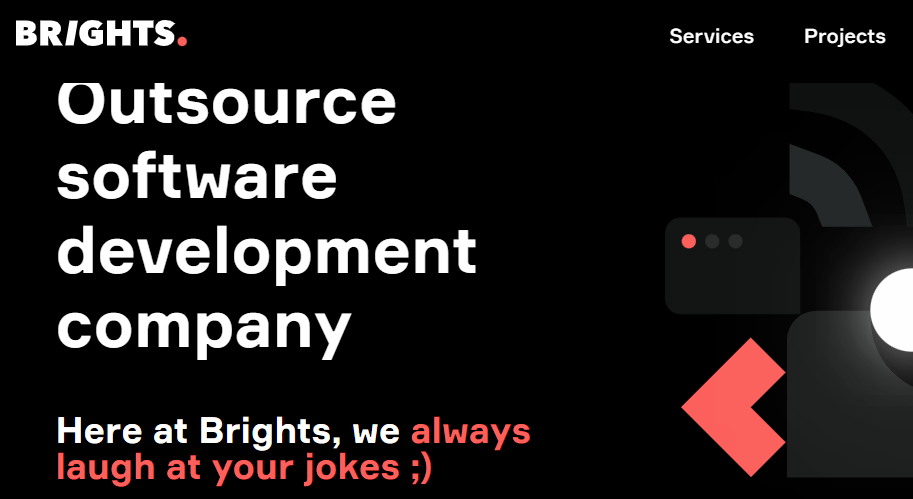 Brights is a company from Kyiv, Ukraine, with an office in Warsaw, Poland. This firm offers a wide range of services, from CRM consulting services to ML, DevOps, and web development. Their specialists are well versed in ASP.NET.
Final Thoughts
ASP.NET is a stable and reliable technology that remains relevant for developing dynamic websites and web apps. So if you need such a product, start looking for an ASP.NET consulting firm.
To choose a company in Ukraine as it means high-quality services at a reasonable price for you. Drop us a line if you are interested in ASP.NET consulting and development.