Microsoft Dynamics 365 has become synonymous with running a successful business. Plenty of companies have discovered the benefits of their CRM and ERP potential for business logic and data integration. Marketing and sales reach a new level of high efficiency due to integration, automation, and intelligence that Microsoft Dynamics 365 offers, turning the leads into loyal customers.
Microsoft Dynamics 365 providers make sure that the product is adjustable to cover the business needs in general or compliant just with a certain area's needs. The apps within the service may function seamlessly as individual units, or even better when used together. The client company is free to choose the app that is needed. However, the Dynamics 365 consulting services are highly recommended to have a much better picture of how to utilize the package for the highest business optimization.
Microsoft Dynamics 365 consulting companies provide the clients with a specialist or a team of those to define the best match for the individual business needs and security requirements. After that, the administrator toolset is provided for the clients for utter control over apps and services to meet the needs of both growth and safety.
Reasons for Businesses to Go With Microsoft Dynamics 365 Consulting
In 2016 there was a merger of Microsoft CRM and ERP products presenting a newly updated variety of Dynamics services package, which became known as MS Dynamics 365. Since then, the products of the package have been united and named according to the business purposes they serve: MS Dynamics 365 for Financials and Operations, MS Dynamics 365 Business Central, and MS Dynamics 365 for Sales. Microsoft Dynamics consulting services come in handy when the company must know how to align its business requirements with what the MS D365 has to offer.
Dynamics 365 consultant is an expert on revealing a multifaceted MS D365 potential for the companies to move ahead of their competitors, enhancing the exact "facet" the business will benefit from.
End-to-end connectivity that contributes to rapid reaction to constantly evolving needs and to boosting time-to-value at the same makes MS Dynamics 365 to be a powerful solution, yet there must be an instruction manual and actually the person who can define what part of the product is actually meant for your business expectations. Microsoft dynamics functional consultant might be the reader and the guidance in terms of addressing the right features of the package.
Any high-profile Microsoft Dynamics 365 consulting firm will have research and development teams working on generating insights, developing products and services, and advancing the existing ones in a way the company can maximize the volume and the quality of its business functioning. It is the proper consulting that owns expertise in defining what solutions will fit the company and its clients and direct the guidelines for the team to work practical implementation out, leveraging the latest MS D365 features for the business efficiency
In brief, if the business gets the bigger picture of all the advantages that Microsoft Dynamics 365 can offer ( Microsoft products integration, low-code environment, third-party apps integration, AI-powered automation features, scalability, security standards, etc.) and decides to tie the knots with the Dynamics apps, then a Microsoft Dynamics 365 consultant must be hired to:
Assist with migrations and integrations
Ensure proper implementation and customization
Educate on the importance of Dynamics 365 Managed Services & Support
Arrange Dynamics 365 Training for future perspective
Willing to transform the way the business runs into a constantly new experience of growing profit, client retention, and reasonably stable revenues by the means of MS D365, MS Dynamics consultant should be on top of the wanted employees' list.
What to Look for When Choosing Microsoft Dynamics 365 Consultant
When looking for a Microsoft Dynamics consultant or the consulting provider in general, also set your focus on getting the experts who are well-aware of how to personalize MS D365 prominent functionality to what the business processes require for improvement and efficacy.
The companies partnering with Microsoft Dynamics 365 in the area of consulting should be the main focus of interest within the consulting market. Collaborating with them will provide a comprehensive idea of the gist of the MS Dynamics 365 package, and tackle the issues that the businesses might need to address as a first priority by the means of the best-tailored solutions.
Here comes major points to look for when choosing a Dynamics 365 consultant team:
Readiness to provide a 24/7 around the clock support
A presence of an impressive portfolio of excellent cases
Top-notch software development services ( a broad talent selection of Dynamics 365 programmers is usually at the consulting company's disposal)
Strong and aligned with the latest tendencies research and development department
Profound analytical skills
Personalization and adaptability
Possibility to guarantee proficient Dynamics 365 engineering services
Workflow automation
Partnering with a consulting provider of Dynamics 365 expertise, the client-company must intend on long-lasting cooperation. To ensure such, both parties must have business growth as the main focus. The better mutual understanding is the more efficient MS D365 integration will be. To avoid the jeopardy of losing precious resources, the picture of future long-term cooperation must be crystal clear and free from misunderstanding, questions not asked, and answers not received.
The Dynamics CRM consultant or Dynamics 365 functional consultant of a top-quality talent is expected to manage projects seamlessly, guaranteeing structure for reporting of analytics, progress, issues, and adjustments made. Risk monitoring and avoidance of extra money added can also qualify as the critical qualities a consultant expert owns.
Negotiating with the potential employee or a consulting provider, they must demonstrate their best skills of asking critical questions, building a conversation to elicit the tiniest detail of the business processes, and providing insights for the solutions to dealing with the problem from different angles.
MS D365 consulting services usually combine their business strategies and cutting-edge technology with the business and tech environment of the client company to assure that everything set beforehand keeps on working smoothly after the project has been completed. This contributes to the service provider's professional image and fairly-gained loyalty from the customers.
Signs of a Perfect Microsoft Dynamics 365 Consulting Provider
In the previous section, it's been described what to pay attention to when seeking the reliable MS Dynamics 365 consulting provider, that is capable of influencing the company through a bounty of pre-developed and modified apps personalized to fit the needs.
To predict the successful future of cooperation and save time, money, and energy while beating about the bush, the business, in need of acceleration and maximizing, might not overlook the following signs:
Immaculate experience is proven by complete cases and rave reviews by happy customers ( real happy customers). A management team enhanced by the marketing department may advertise their expertise in Dynamics365 consulting the way others should just really leave the market silently. Yet, what those, who interacted with the services and healed the business "wounds" from ineffective methods, have to say about the company is priceless assistance in the decision-making process.
An excellent talent pool of MS Dynamics 365 talents ( D365 functional consultant, MS Dynamics CRM developers, Azure engineer, etc.). The consultancy process will suggest the best ways of implementation to resolve the most crucial challenges that the business can't overcome without MS D365. Then there is a tech team of specialists who will get down to tailoring the solutions to integrate into practice. Synced collaboration within the team and harmonious ways of communicating the gist and expected outcomes will leverage meeting the business objectives.
The Microsoft Dynamics 365 providers are never lost in explaining the structural chain of their workflow (Licensing and Consulting →D365 Implementation→D365 Customization→Migration→Integration→Quality Control→Support and Maintenance) showcasing what exactly is going on at every stage, and how it will unfold for the exact needs of the client company.
Exceptional awareness of MS Dynamics 365 potential. It would be quite weird to imagine that D365 consultancy will lack understanding of what they are dealing with. This one is more about having this awareness to the level when it clicks immediately on what solutions to configure given that the client has just started describing a current business situation in the company.
Having spotted the following, the company may resolve its doubts concerning professionalism and start considering a long-term cooperative experience.
Top 15 Microsoft Dynamics 365 Consulting Providers in Ukraine
Keeping in mind everything delivered above, let's have a look at the top 15 Microsoft Dynamics 365 consulting providers in Ukraine, a reliable, promising, and excellent service country in Eastern Europe.
Here comes the list:
1. Silvery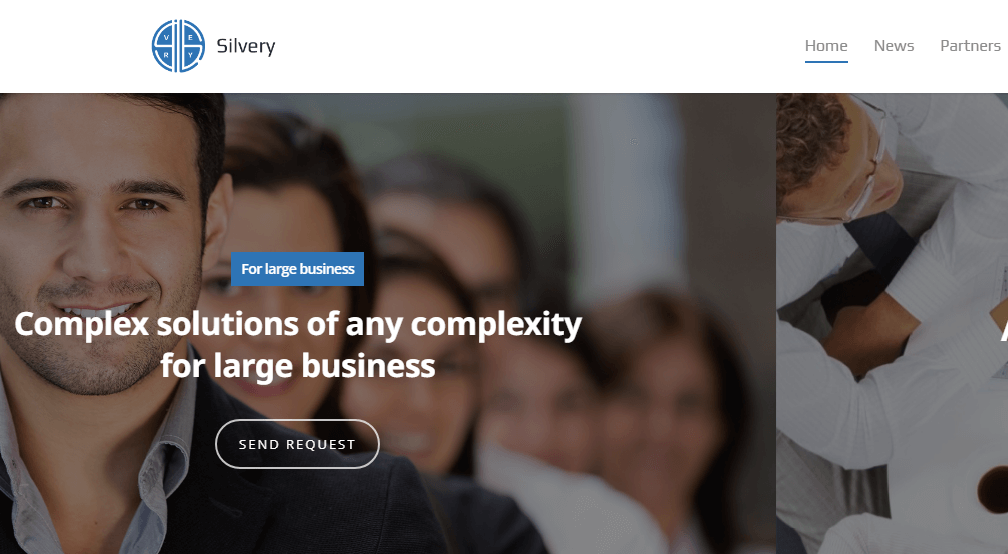 Silvery is a Ukrainian-based MS Dynamics 365 consulting provider, specializing in setting up an IT infrastructure ( accounts management, backup, mail); cloud technologies ( the products based on Office 365 and Azure); security (full-stack protection). The company can assist your business from implementation to training your employees to maintain the integrated functionality of the MS D365 apps fitting issues.
2. Span Ukraine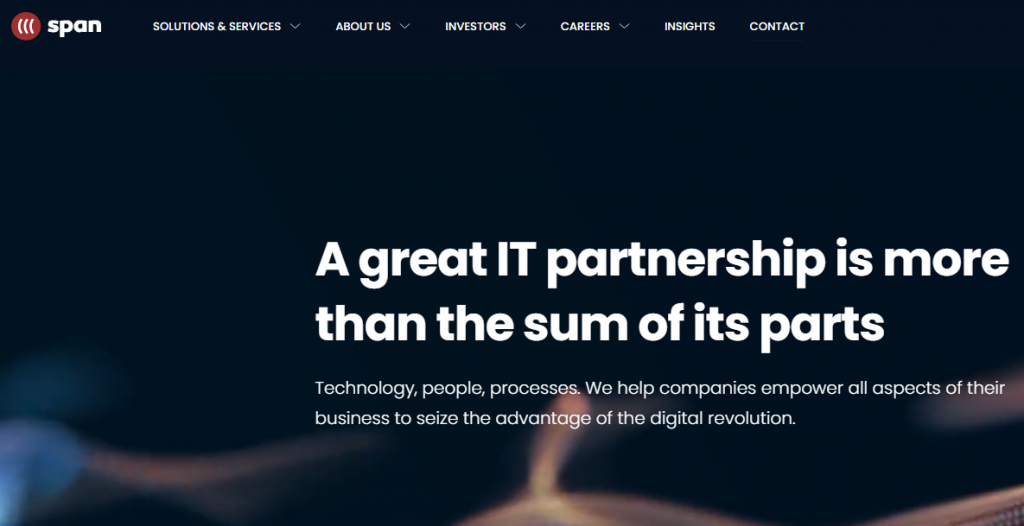 Span Ukraine is a reliable partner of Microsoft products, that has dedicated its specialty to resolving IT challenges helping some of the grandest companies around the world to advance. Having an impressive collection of engineers, architects, support specialists, researchers, and developers to ensure service and system integration.
3. TComTech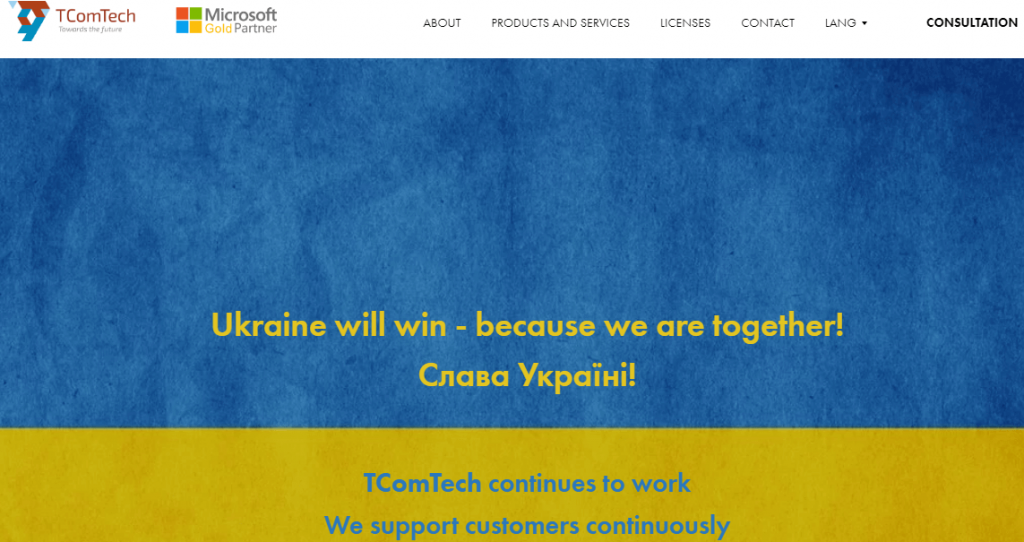 TComTech Dynamics 365 consulting provider that offers services of ERP and CRM implementation for the companies notwithstanding the size and the objectives. TComTech provides guidance and a thorough personalized approach.
4. Innoware Ukraine LLC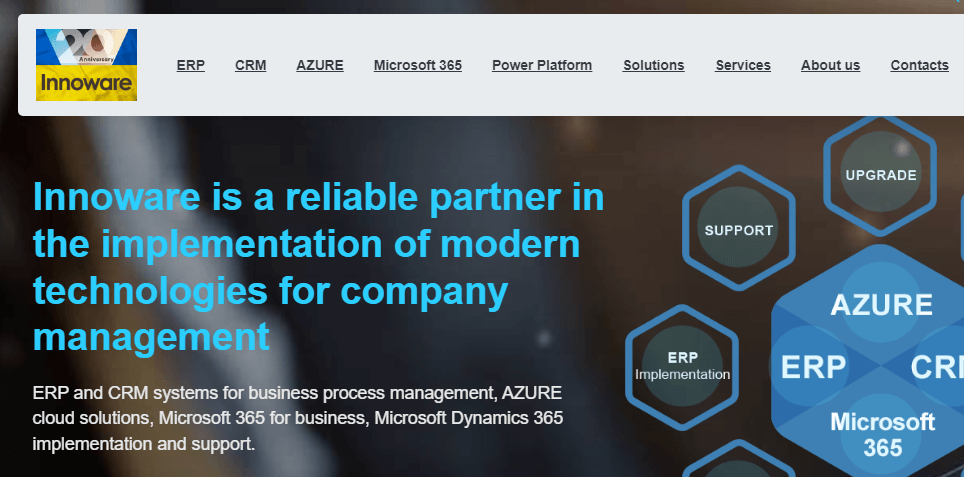 Innoware Ukraine LLC company serves large and midsize businesses to implement MS D365 for workflow management. It has proudly succeeded with 350 implementation projects in different business areas around the globe.
5. Softwarium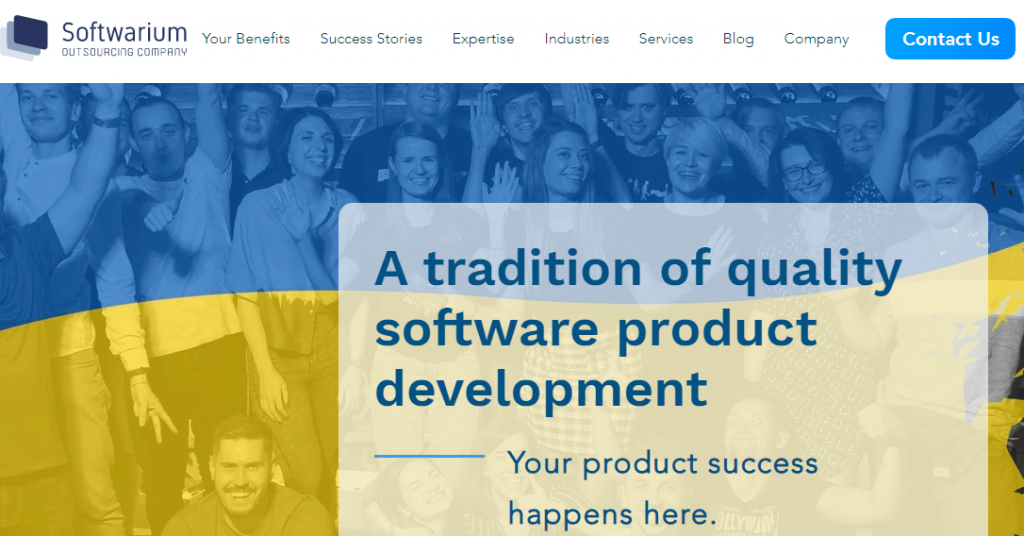 Softwarium, upon being an MS D365 consulting services provider, is an outsourcing company that employs 100+ excellent specialists, who are highly skilled in software development, building an IT strategy, and customer service improvement. Softwarium has gained its fame on the American, Canadian, and Norwegian markets.
6. SMART business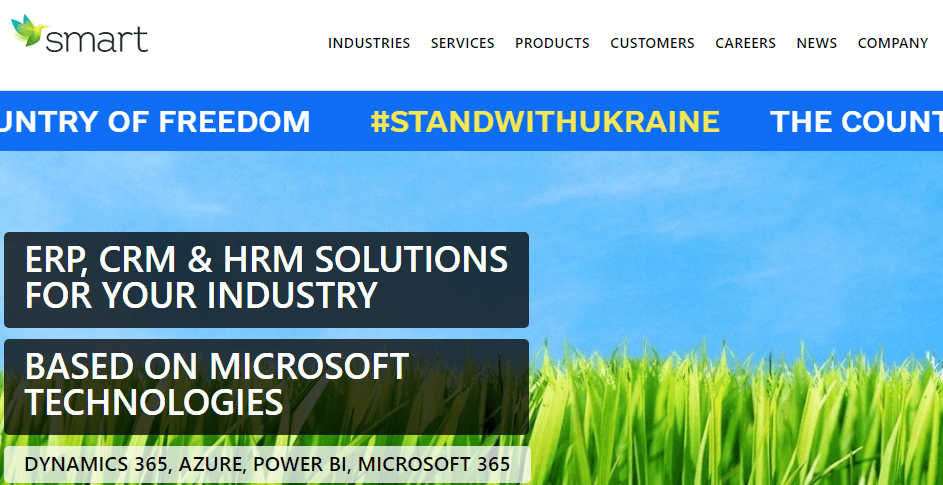 Smart business is a Ukrainian-based company that follows the latest tendencies in software development to maximize business for clients in different parts of the world. As a Microsoft consulting partner it is the main area of expertise to help clients implement ERP systems for workflow automation.
7. Altair Solutions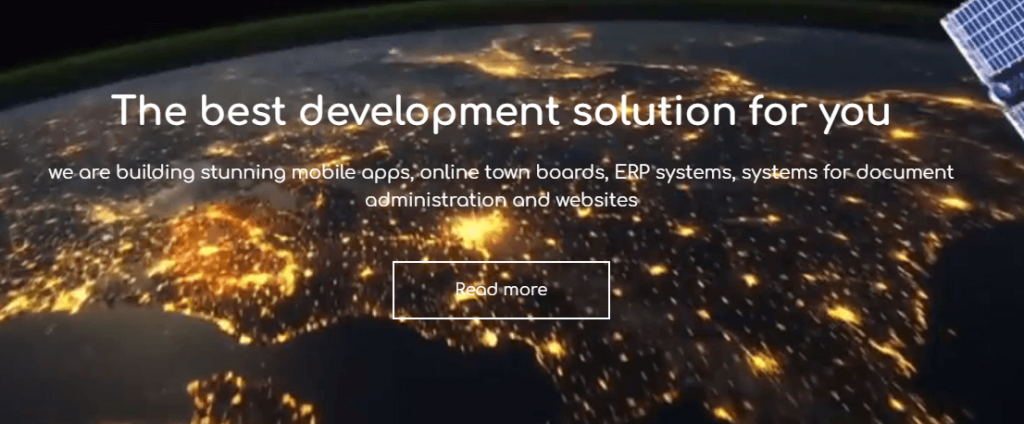 Altair Solutions assure seamless configuration and implementation of CRM and ERP systems, system integration, consulting services, and tech maintenance.
8. OntargIT
OntargiIT is a GOLD MS partner that has its major focus on the successful and innovative implementation of MS Dynamics 365 solutions, providing constant support and maintenance long after integration has taken place.
9. Xpand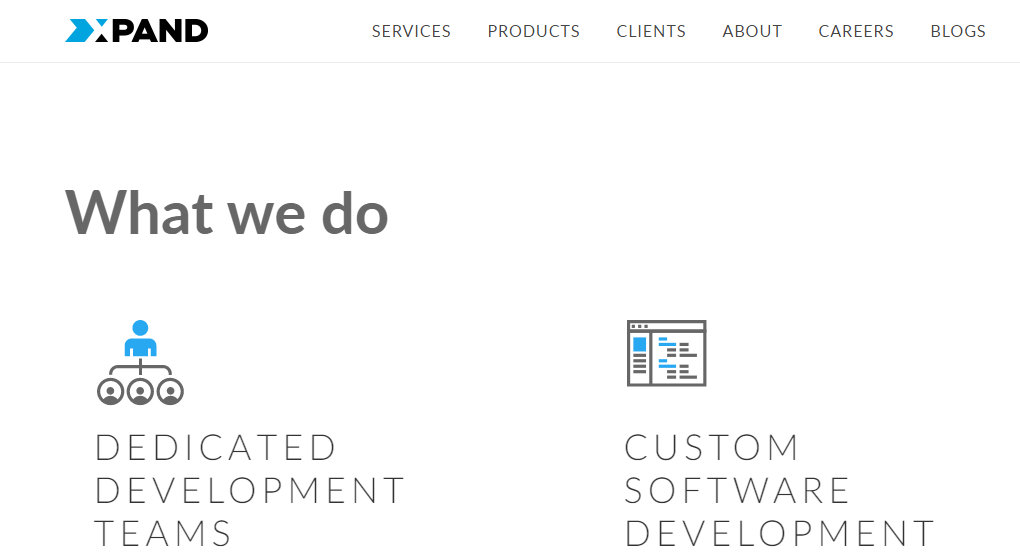 Being both a product and a service software development company, Xpand delivers excellent ERP and CRM services around the globe. Innovative solutions implementations with a touch of personalization are the philosophy that the company lives by.
10. Solution Mentors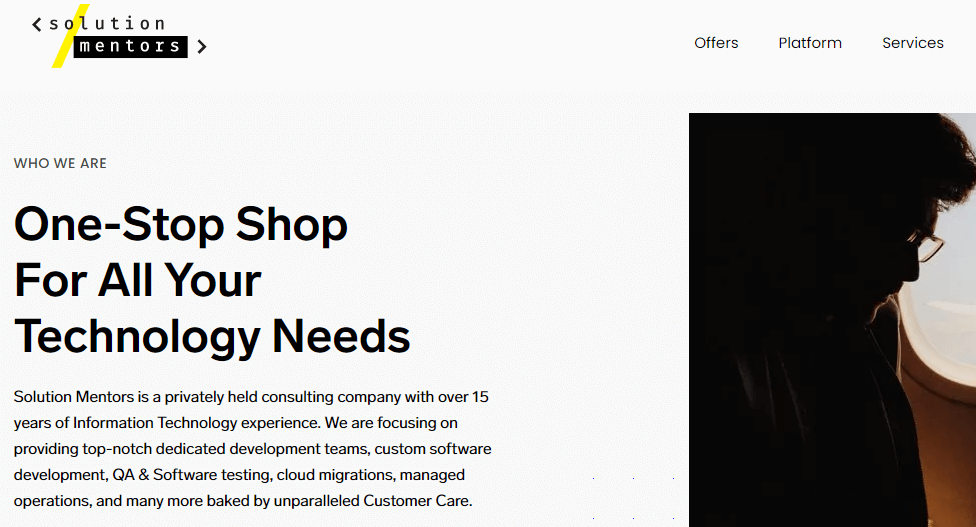 Solution Mentors is a consulting company with more than 15 years of impeccable experience in delivering dedicated teams of developers, custom software engineering, quality control, cloud migrations, and integrations tailored for individual business needs.
11. UDS Systems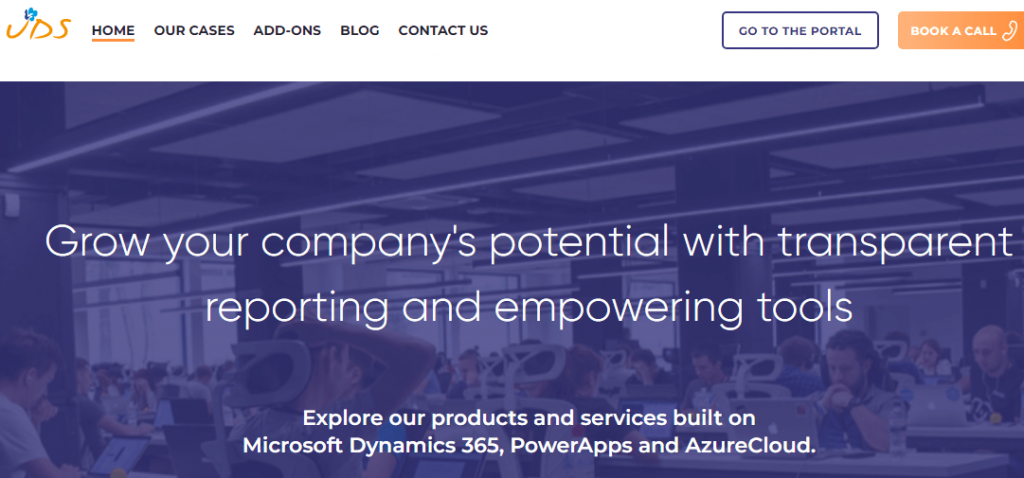 UDS Systems Dynamics 365 consulting provider with a major focus on the implementation of the automatization and optimization solutions.
12. Conterra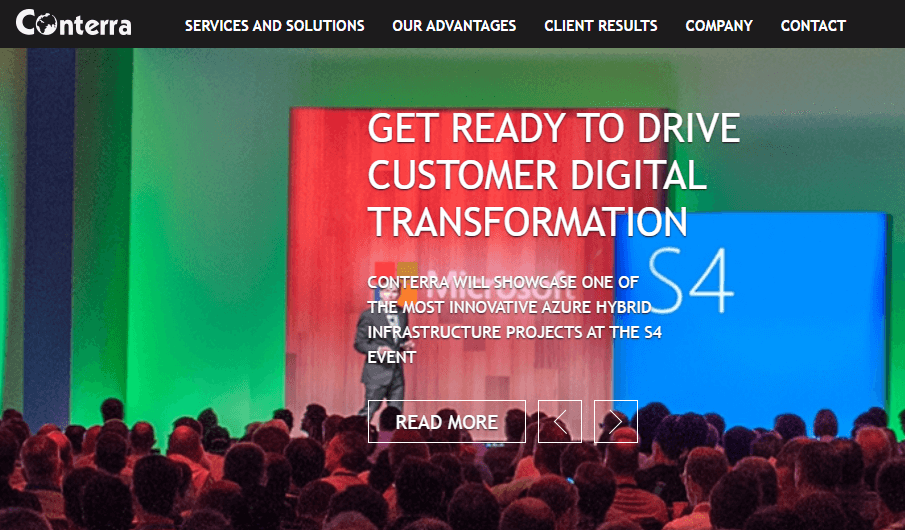 Conterra has been awarded 12 gold and 3 silver competencies from MS Partner Network and has proven to be a highly-professional consulting provider concerning MS D365 package implementation and running Microsoft Services joint projects.
13. TechExpert  

TechExpert is a Ukrainian IT company with a quite broad spectrum of services, among which Dynamics 365 consulting services are prominent enough to gain the trust of foreign enterprises and government services. TechExpert creates and implements integrated solutions for business process automation.
14. Indi Vision  
Indi Vision is a Silver Microsoft Partner with over 10 years of a prominent experience in the development of Microsoft solutions.
15. Teqhou Ltd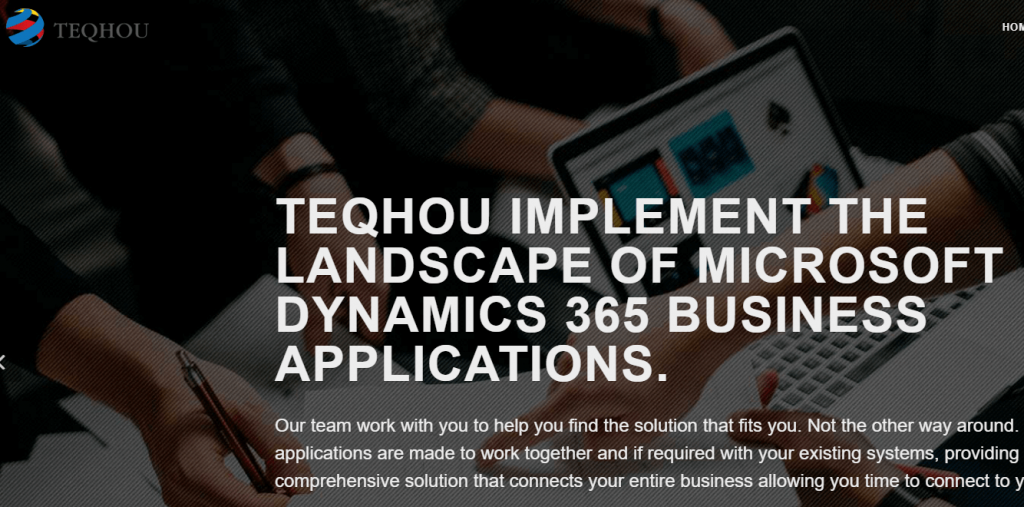 Teqhou Ltd is known to build and implement MS Dynamics 365 solutions with an expansive knowledge of MS Dynamics product variety and the ways it integrates with individual business needs. These Ukrainian companies represent the essence of what the MS Dynamics 365 consultancy is and its positive influence on the company's advancement.
Conclusion
Accelerating the business potential, growing the clientele base, developing high-quality relationships with the existing ones, and, of course, boosting sales, establishing MS Dynamics 365 package will help to make mentioned all the above to be a prosperous future for the company. Contracting a reliable MS D365 consulting provider will assure that business integration with Dynamics 365 products happens easily and covers the needs seamlessly.
Thinking of contacting a reliable Microsoft Dynamics 365 Consulting Provider to maximize business growth? Contact us!