When you plan to release your web or mobile app soon, you need a team of programmers. But software development services in your country probably cost a lot. We offer a cost-effective solution – contracting a Ukrainian IT company. This option will let you access a pool of top experts ready to start working on your project soon. And from this article, you'll learn how to choose a reliable software development firm in Ukraine. And we'll also share the 15 best Ukraine app development companies.
Benefits of Working with Software Development Companies
Business owners often hesitate to contract professionals from external companies to develop their projects. And if you're among them, check this brief list of benefits:
Dedicated teams complete projects faster. Outsourced teams are assembled in a way to optimize the workflows and maximize efficiency. Consequently, these specialists will complete tasks quicker and more consistently. Such results will let you release your product sooner and achieve your following business goals earlier. So, in the end, outsourced software developers help businesses generate more revenue.
Offshore software development is cheaper. Cost-efficiency is one of the well-known reasons behind outsourcing models. And in addition to accessing talent pools of skilled experts ready to start working immediately, you can hire those professionals for less money. That's because most offshore destinations are located in countries with a lower cost of living. So, software engineers can earn 10-15% less than their US and European colleagues.
Outsourcing lets you stay focused on critical processes. When you outsource the whole business process or a dedicated team of developers, your only concern is to control the results. C-level executives won't need to get involved in the daily routine of IT project management with its calls and interim deadlines. Instead, founders and managers can focus on achieving financial results during and after the software solution's release.
Choosing a Software Development Services Provider
If you have made one step closer to the idea of outsourcing engineers, it's critical to choose the right provider. And below are several recommendations to help you find a reliable company:
It must have 3+ years of presence on the market. New companies can sometimes perform even better than their seasoned competitors in the digital era. And this is often due to advanced technologies and optimized processes. However, looking for a software outsourcing provider incorporated 3+ years ago would be best. These companies have probably faced and learned to deal with the typical challenges in the industry.
It needs to have relevant use cases in the portfolio. When you have several companies on your list, study their past projects. It would be ideal if your provider had use cases similar to yours. But it's critical to check how successful those projects have become. Has that software helped the company generate revenue? Do customers find the solution helpful? How long did the project last, and what was its cost?
It should have a transparent pricing policy. Even if the company seems perfect but you can't quite understand how much you'll have to spend, think it over. Typically, enterprise software development services are charged on an hourly basis, and project managers should be able to estimate potential costs. Otherwise, it can go out of your control and turn into a bottomless pit.
Why Businesses Custom Software Development Service from Ukraine
Ukraine has been the IT hub for the last decade. And many companies from Western Europe and the US have successfully cooperated with hundreds of talented Ukrainian developers. Below we share the reasons why businesses hire Ukraine-based professionals:
Companies can hire an offshore development team cost-effectively. The cost of living in Ukraine is significantly lower than in Western Europe or the USA. Consequently, the payrolls of local software developers are lower too. And international companies have successfully leveraged this fact for years. So, why not get the benefit of hiring specialists with the same skills for less money?
Businesses can leverage the expertise of top professionals. Ukraine has become the hub and remains the home for hundreds of experts in the IT sphere. These professionals have helped European and American companies make their brands well-known and demanded. And you can access the talent pools of ready-to-work skilled engineers in just a few days and take on board top experts.
Ukrainians speak English. One of the reasons why international companies are happy with Ukrainian developers is that they speak English. So, by hiring local devs, you won't face communication issues in your teams and will collaborate effectively. This way, outsourcing software development teams from Ukraine feels comfortable.
Ukraine has similar business hours. Letting your teammates share the same working hours is vital for their overall performance. So, hiring nearshore software development specialists is beneficial. And, luckily Ukraine is one of the destinations only several hours away from the EET and WET time zones. And they're translated into saved dollars.
Top 15 Software Development Companies in Ukraine
Now it's time to share top Ukraine-based companies that offer exceptional software development services. We hope this list will help you identify your ideal provider soon.
1. You Are Launched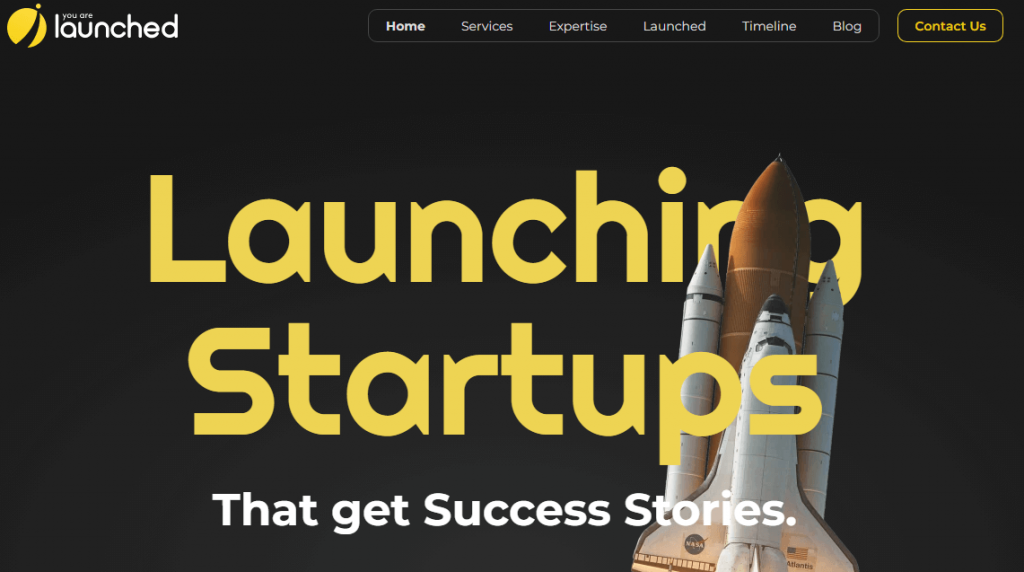 Founded: 2016
Headquartered: Dnipro
Around 20 startups received revenue within a year after ordering custom software development services from this company. You Are Launched offers four service packages from $2,000 to $20,000+. So, you can find a perfect solution for your budget. This team researches your competitors, visualizes preliminary solutions with basic design, and creates a clickable prototype. You will also get pictures for GooglePlay and AppStore when purchasing the "PreDevelopment" and "I Need Funding" packs.
2. Frontmen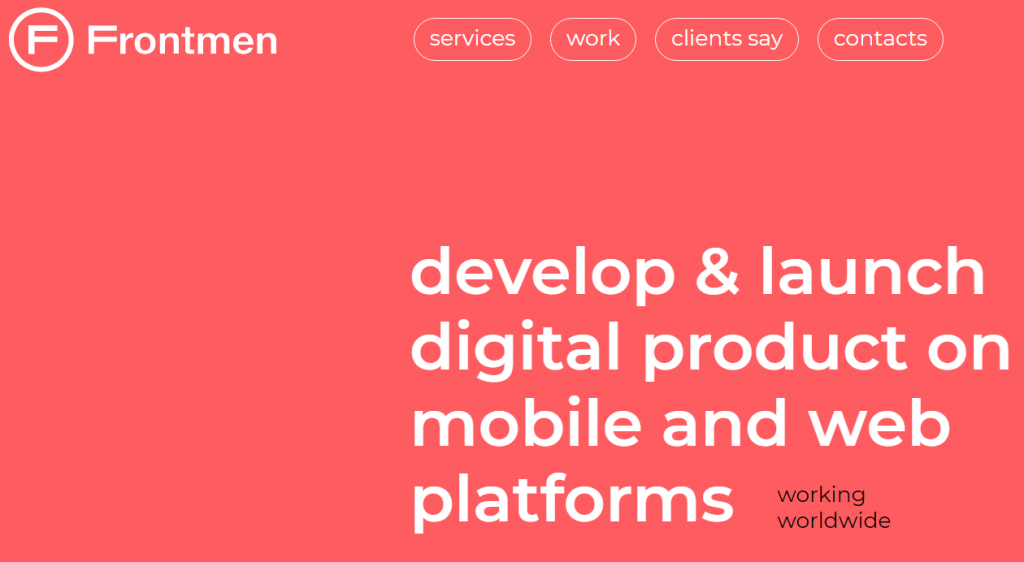 Founded: 2014
Headquartered: Kyiv
This software development agency develops web and mobile apps, MVP projects, and E-commerce platforms. It offers business analysis, QA, UI/UX design, visual ecosystems engineering, and project management services. The Frontmen's web application stack includes Python, JavaScript, Rust, Laravel, Vue, PostgreSQL, TypeScript, and MongoDB. With this company, you can also leverage the integration of the new web service with your CRM.
3. Huspi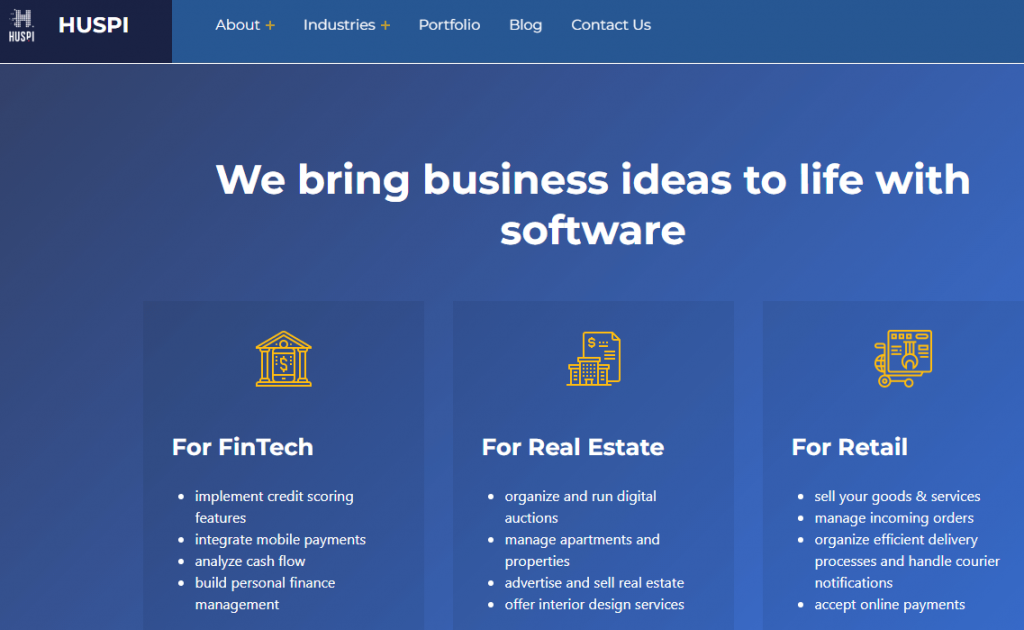 Founded: 2015
Headquartered: Kyiv
Huspi is one of the best app development software companies for Real Estate and PropTech companies. Its solutions always simplify and streamline internal and external services. This allows decision-makers to devote more time to critical business-growth issues while digital solutions embrace routine tasks. So, if you need to run auctions for properties, apartment-management systems, or interior design solutions, reach out to Huspi.
4. Flexi IT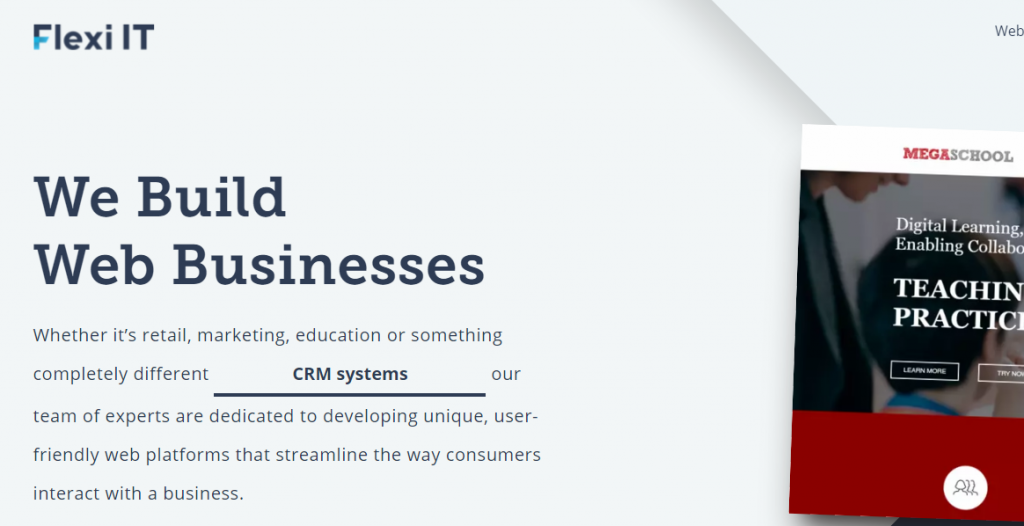 Founded: 2014
Headquartered: Zaporizhzhya
Flexi IT is a boutique offshore software development company that provides full-cycle web development services. This company's team keeps your business objectives in mind from developing the concept to the moment your app goes live. That's why the high-quality products they build can generate profit. So, if you need to create long-lasting value for your company and end-users, Flexi IT can help.
5. Attract Group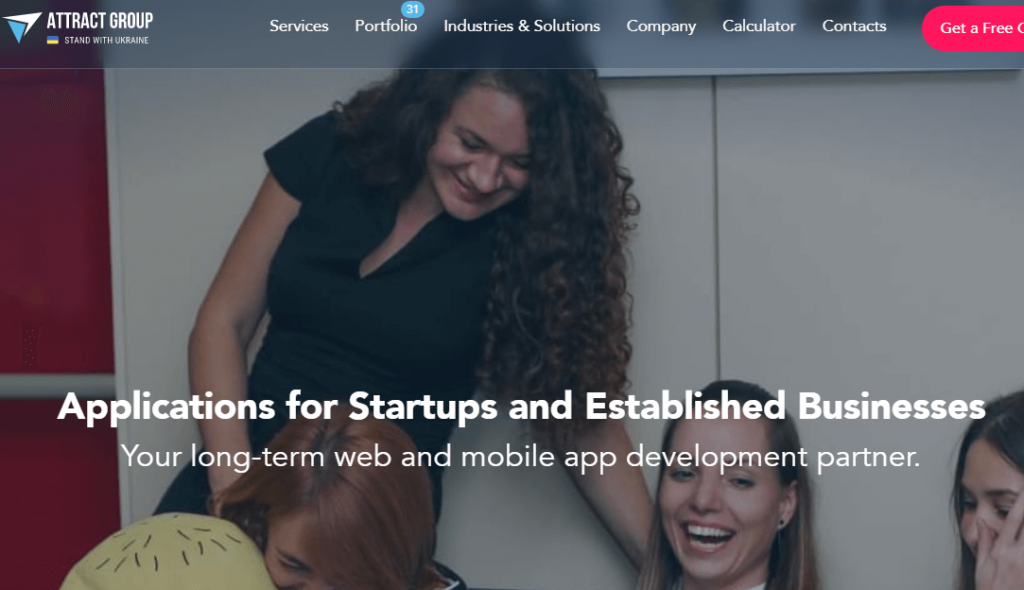 Founded: 2011
Headquartered: Odesa
This custom software development company helps businesses meet their goals with top-notch web and mobile development services. It transforms and digitalizes processes, assisting SMEs and startups in going online faster and smoother. PHP/Laravel, Python/Django, React, JavaScript, Vue, and PostgreSQL are in the Attract Group's web development technologies stack. And its engineers use Kotlin, Flutter, and Swift for creating mobile applications.
6. Movadex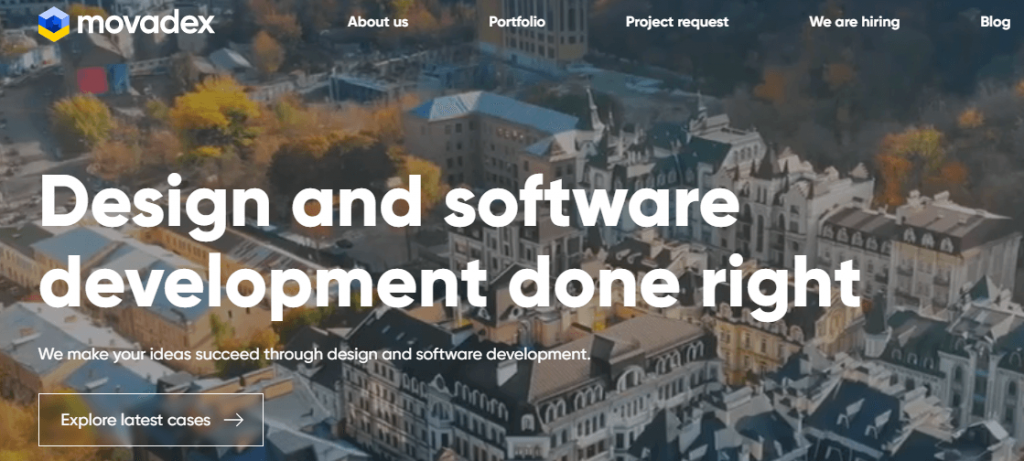 Founded: 2017
Headquartered: Lviv
Movadex offers frontend development in HTML, JavaScript, and CSS languages and uses React framework. Its backend development projects are backed with Python, Flask, Django, Java, and Spring. Movadex's team creates responsive designs and prototypes with Photoshop, Figma, Illustrator, and Sketch. Mobile development, quality assurance, test automation, branding, and SMM are also among the services they provide.
7. Perpetio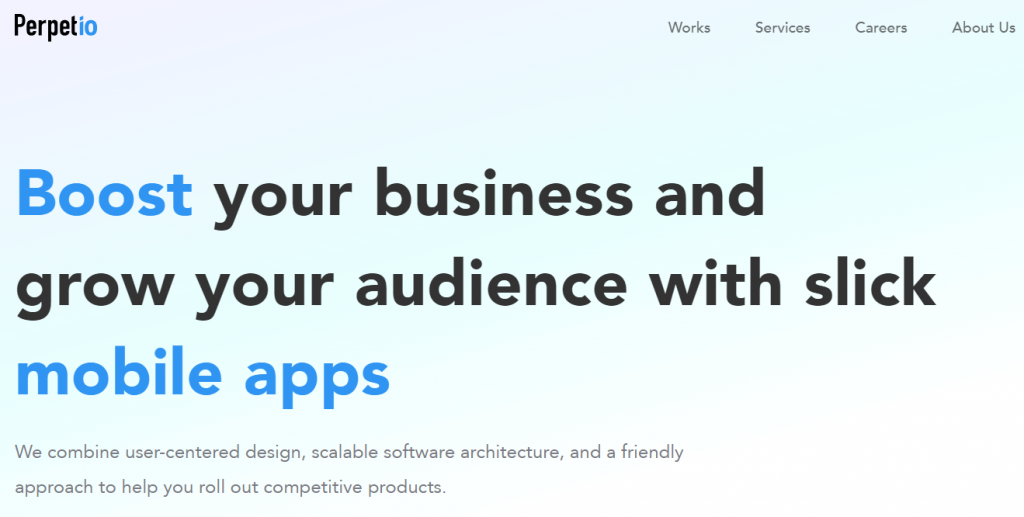 Founded: 2014
Headquartered: Lviv
Perpetio can become your full-cycle mobile app development partner. It uses native approaches and advanced technologies, tailoring them to your business goals. Perpetio also creates hybrid apps for Android and iOS, helping you optimize the budget and reach the market faster. So, this company managed your project from the concept to launch, offering beautiful design, engineering, and QA services.
8. Demigos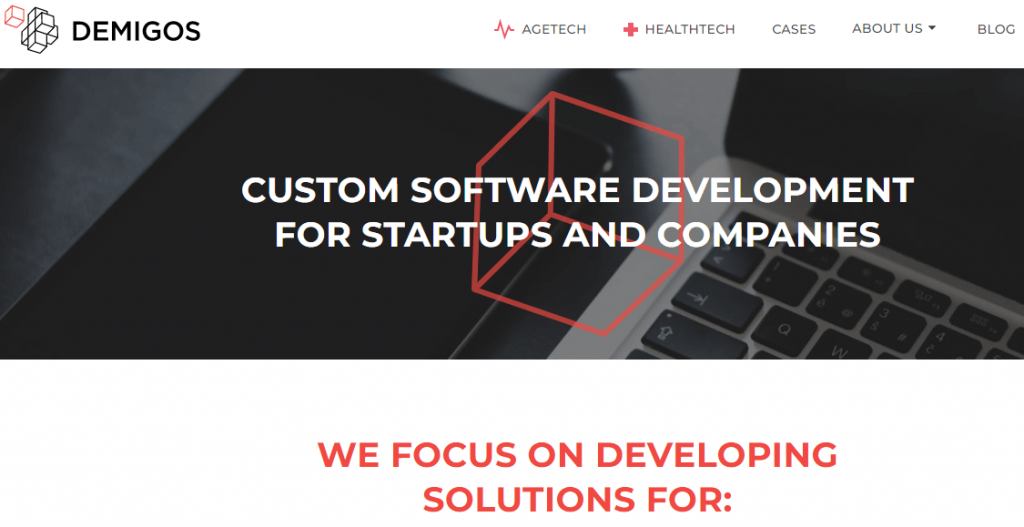 Founded: 2015
Headquartered: Kyiv
Demigos focuses on startup software solutions, creating advanced products that attract investors and customers. The company works with healthcare, age tech, real estate, and logistics businesses. Demigos' projects are value-focused, flexible, secure, well-designed, and scalable. That's because its team creates a compelling product vision and roadmap after thoroughly analyzing business needs and goals.
9. Mindecs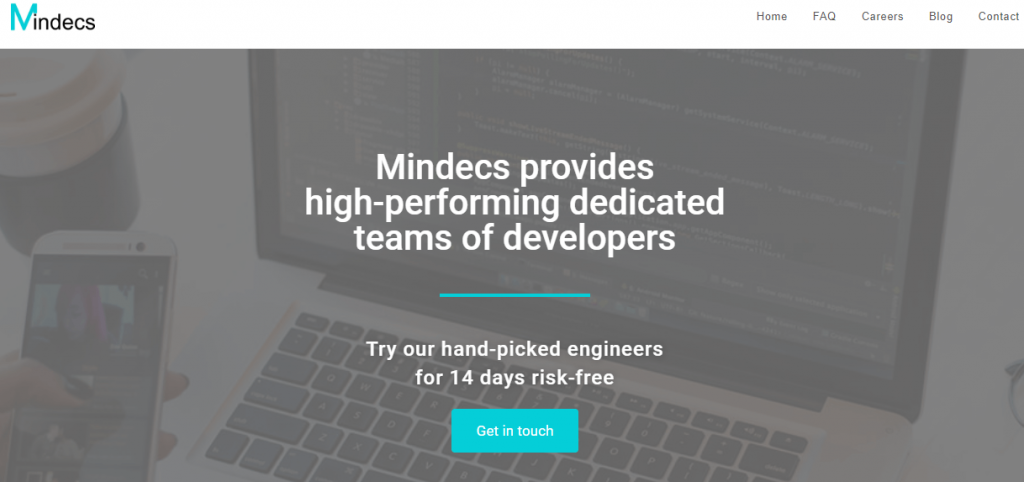 Founded: 2018
Headquartered: Lviv
This outsourcing provider boasts such clients as Mastercard, Samsung, and Johnson&Johnson. That's because this company specializes in web and mobile development using the leading technologies like Java, Angular, Node, React, and Vue. And Mindecs is so confident about its service quality that managers offer a 14-day money-back period for its clients. So, building a world-class development team for your business is easy and cost-effective.
10. Impressit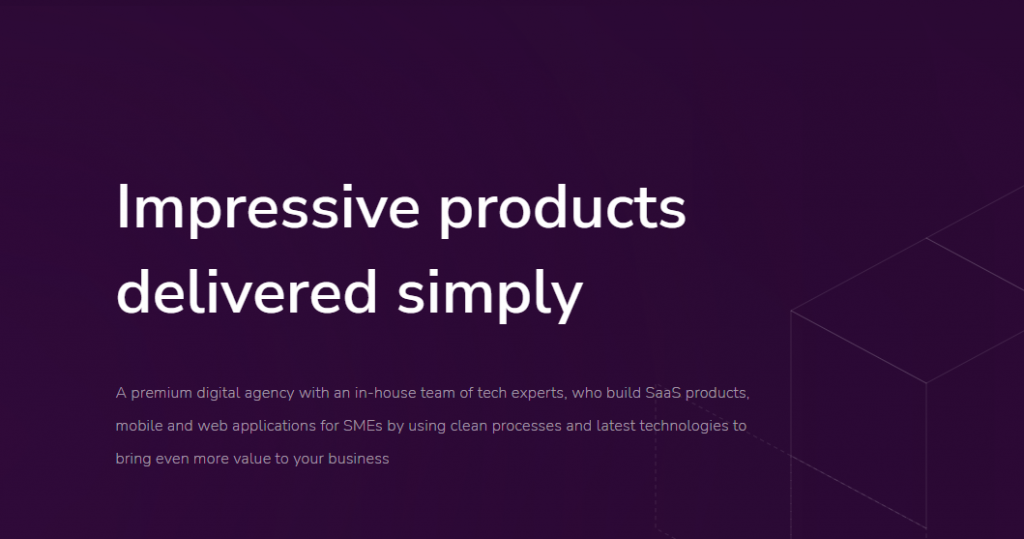 Founded: 2018
Headquartered: Lviv
Impressit's in-house dev team builds SaaS products and web and mobile applications for SMEs. They bring value to businesses by combining the latest technologies and transparent processes. No matter if you need a full-scale product or an interactive software prototype, Impressit will complete this task effectively and quickly. It also offers dev team extension services, so if you're ready to work with remote teams with the Agile Project Management approach, contract Impressit.
11. Implex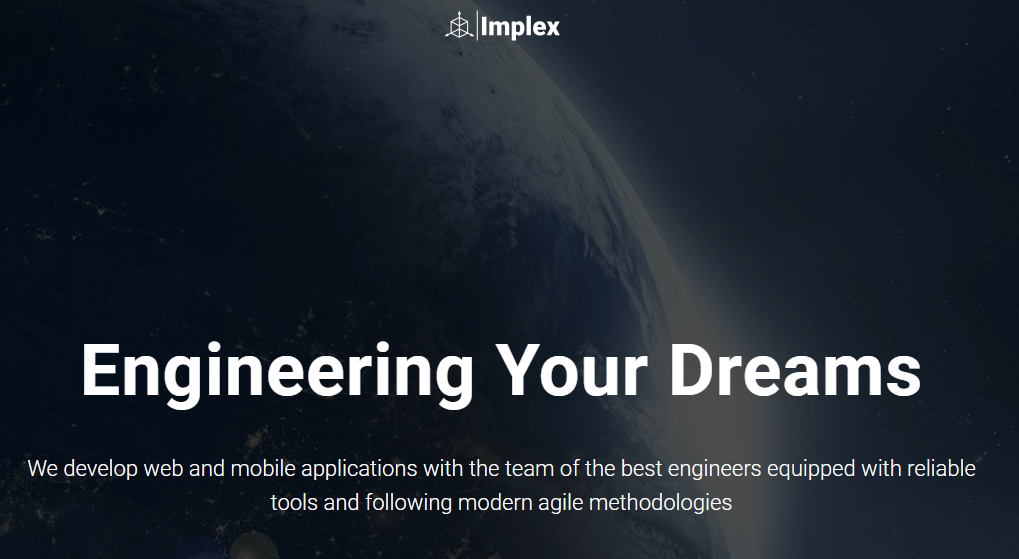 Founded: 2019
Headquartered: Kyiv
Implex offers a broad spectrum of services. These include the development of mobile and web apps, support of apps and cloud infrastructures, and product design. The Implex team will create your product's technical & functional architecture and roadmap. Having experience working out eCommerce projects and marketplaces, this relatively new player is ready to deal with other industries confidently.
12. DeepInspire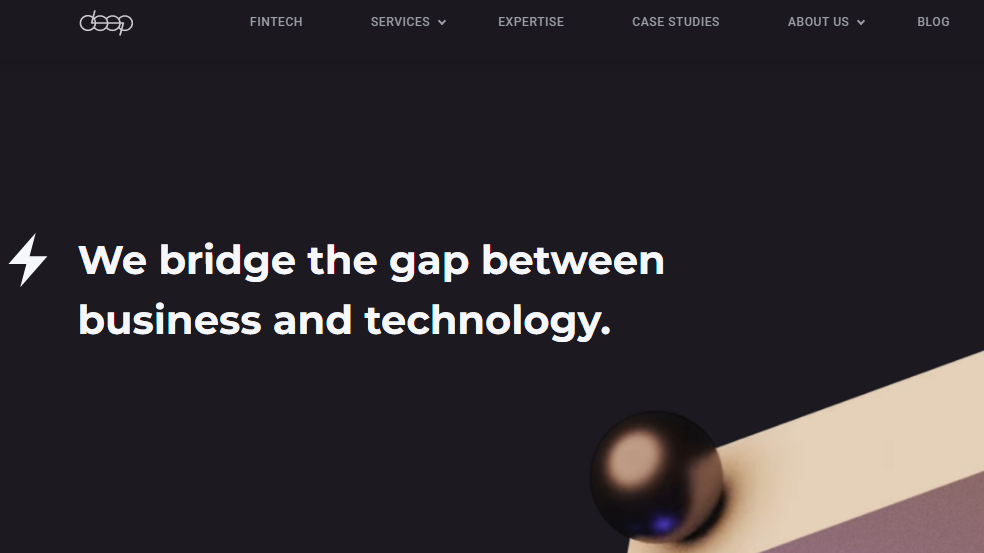 Founded: 2000
Headquartered: Lviv
DeepInspire boasts deep expertise in the FinTech sector because it has been delivering exclusive software solutions since 2000. Its success is backed by constant improvement and embracing business challenges and advanced technologies. So, if you need to create or renovate trading platforms, wellbeing apps, exchanges, wallets, digital banks, investment tools, or other financial instruments, DeepInspire engineers will help.
13. Scalamandra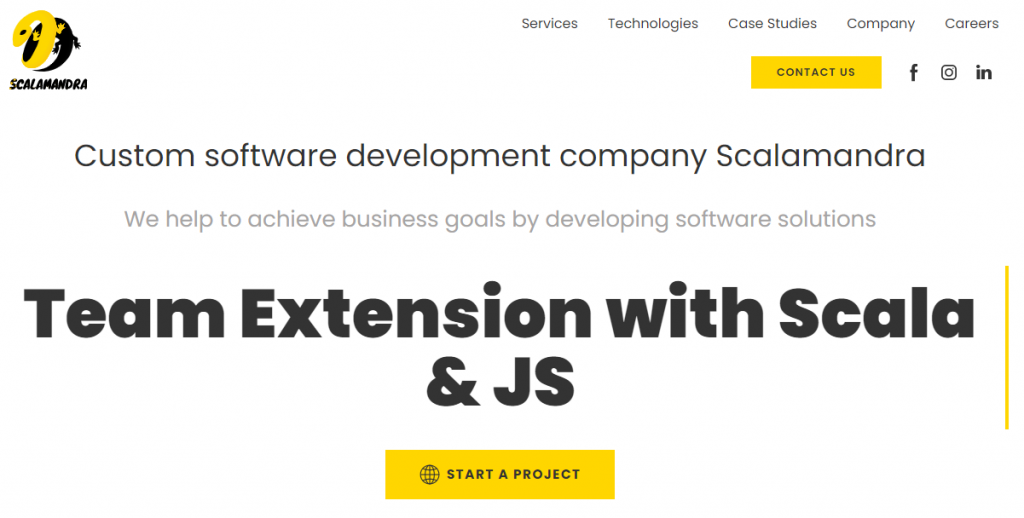 Founded: 2020
Headquartered: Lviv
The Scalamandra name shows this company's favorite programming language –- Scala. However, its teams aren't limited by it when creating insightful analytical dashboards, fast-loading websites, responsive mobile applications, or effective automation systems. So, whether you need to develop web projects, create beautiful apps with iOS and Android, or make users love your interface, the Scalamandra team is here for you.
14. OporaSolutions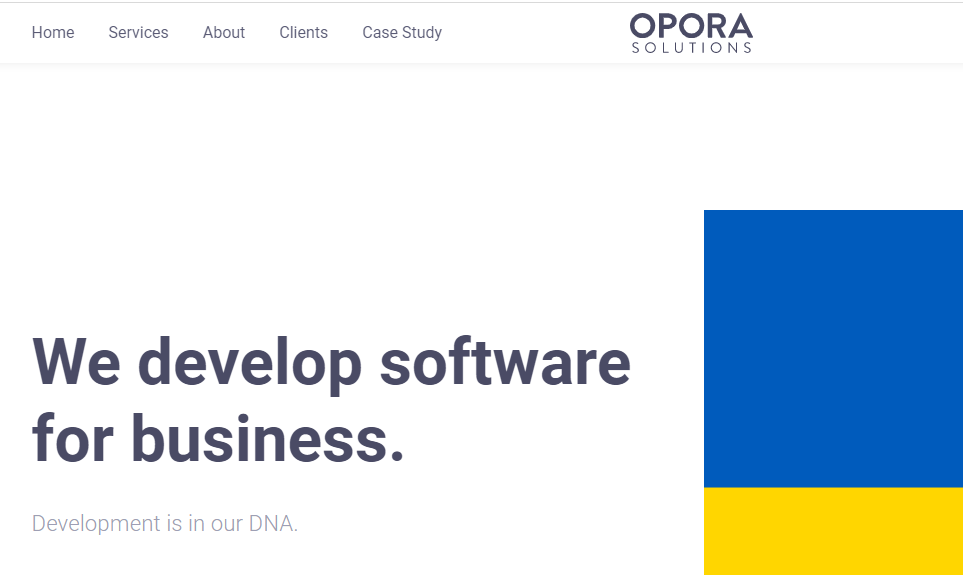 Founded: 2017
Headquartered: Lviv
Opora states that delivering high-quality digital products for businesses is in its DNA. This provider can equally well develop software from scratch or improve current applications. Its dedicated teams follow the best practices and internal workflows, becoming the natural extension of your in-house IT team. And before launching a project, Opora thoroughly researches the top players to ensure it delivers a competitive product.
15. Radency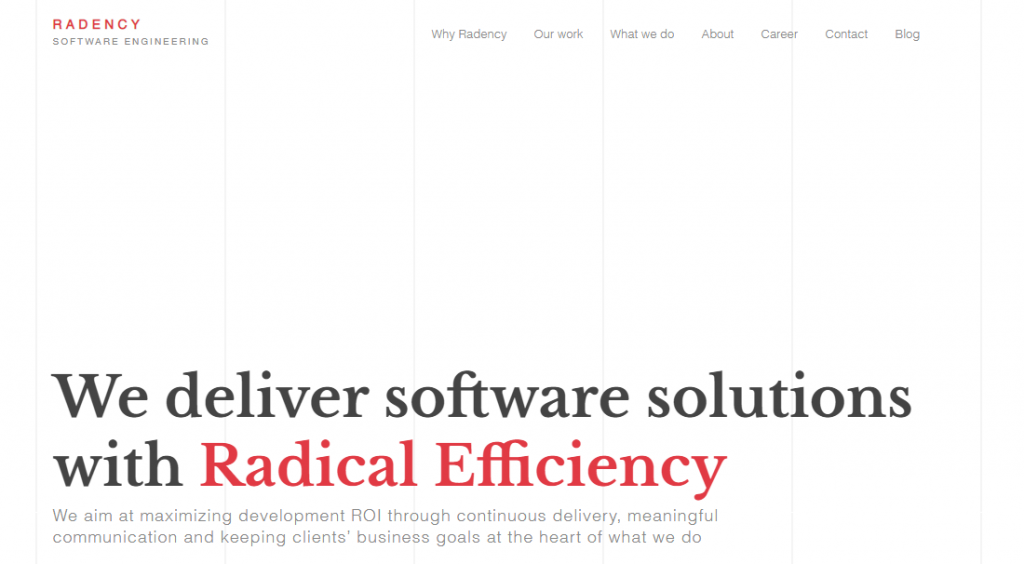 Founded: 2020
Headquarters: Lviv
Radency maximizes the ROI of its development projects by staying focused on the customers' strategic goals. This company's services include product engineering, product management, and UI/UX design. So, if you need fast-working and secure web apps, Radency full stack engineers are ready for continuous delivery and productive communication. This IT company leverages advanced technologies and effective instruments to deliver top-notch products.
Your custom software development team is only one step away. Call us now!