This article will revise the benefits of consulting in Ukraine. We will go through the cases when the company needs consulting services and give an overview of 15 exceptional Ukrainian database consulting services.
According to Statista, the market for consulting services has recently grown. The prominent leaders are Europe and North America.
But why do companies decide to work with consultants? First of all, they want to expand their business and reduce the number of problems. Hiring consultants outside of the firm brings the company a fresh perspective. Second of all, it saves the companies money and resources. The time spent hiring the person can be spent on more critical issues.
It is challenging to be on the same page with all the market trends and news, including database services. Suppose you want to select a proper database (DB) for your business or understand that your database doesn't fulfill its purpose. In that case, the best solution is to hire a database consulting group.
Types Of Database Consulting Services
The problems that may occur with your database can lead to a worse customer experience, technical bugs, and maybe even finance difficulties. Some companies have full-time database developers in-house, and some don't. Anyway, asking for consultant database support is not the worst idea, even if you have your own staff.
Consultant database services can be of two types:
Short-term
You can always ask for outside help if you have some minor issues or need to fix something. Here are the primary services that database consulting companies provide:
Database development
Database migration
Database examination (protection and security system)
Long-term
Staying for a more extended period, database consultants will assist with the database improvement, database extension, and regular audits.
The best thing that could happen to you is the database that should be changed because of the information growth. In that case, professional assistance is necessary to move all the data without any problems.
Why Do Foreign Businesses Use Database Consulting Services In Ukraine?
As we have mentioned initially, Europe has the most growing market for consulting services. At the same time Eastern Europe, especially Ukraine, is the most popular destination, and here is why.
Market growth
According to BRDO, the export of Ukraine's IT services increased by approximately 20%. Despite the Russian invasion, the IT industry in Ukraine shows the tendency to recover fast. As people move to safer places, they continue working on their projects. .
Wide pool of specialists
The average age of an IT specialist in Ukraine is 21-29. Those are young enthusiasts focused on professional growth and long-lasting partnerships with companies.
Price-quality ratio
Ukrainian consulting companies, including database consulting firms, provide exceptional services for reasonable prices. For example, a salary of a Ukrainian developer is around $2K, while in the USA, it is around $5K.
The high pace of experience growth
We all know that you should constantly learn to be competitive in the market. Most developers work in outsourcing companies and try to improve their expertise by learning. The juniors, on average, have 1-2 years of experience, while seniors have more than five years. Hiring Ukrainian dedicated software development teams, ensure that you will receive the best services.
Convenient location and global mindset
Ukraine is located in the center of Europe. It has a 2-3 hours difference from other European countries and approx. 8-10 hours from the US or Canada.
Ukrainian teams have a higher pace of work than their colleagues in Europe or the US, a more direct communication style, and a focus on long-lasting relationships. .
How To Understand If Database Services Are Right For Your Business?
Database is overloaded
Your employees appeal to you with a desire to update their tracking system, or there is not enough space for customer data, and they want to expand the database. Here is when you should decide to outsource database services and hire a skilled team.
Low expertise in the company
Your in-house database development team doesn't know what to do? Or you don't have one and need to choose the right DB? It is crucial to select the proper database at the beginning so you won't face any troubles in the future.
Problems with security
If you're scared for your data, the database consultant will check for safety issues, test all the areas and differentiate it with new technologies.
Desire to expand
If you have noticed that the system doesn't work correctly or stops you from growing, a database consultant will find another service provider and help your database to grow.
The Factors To Consider Before Asking For Help From Database Consulting Companies
There are small, mid-sized, and big companies. Each of them has its own benefits and pitfalls. Big firms may have higher expertise in a broader range of services, but smaller companies may have considerable experience in your niche..
Communication style and methodology
Remember that your collaboration with the company or a team doesn't finish when you hire them. It's constant work and communication. Your work with the consulting firm should continue at each step.
You should work as a team; check their work style and ask about their management style and tools. Their vision should be independent, and they should not be scared of implementing new technologies.
Expensive doesn't mean qualified. Pick the services your company can afford.
Clients' feedback and portfolio
Always check the company's website and clients' feedback on various websites. One negative comment may be a coincidence, but more is troubling. Also, ask about their successful cases and check if there are any in your field.
The main point here is that the database consulting company should be your trustful partner interested in your company's growth.
List Of Top 15 Database Consulting Services In Ukraine
1. IT Svit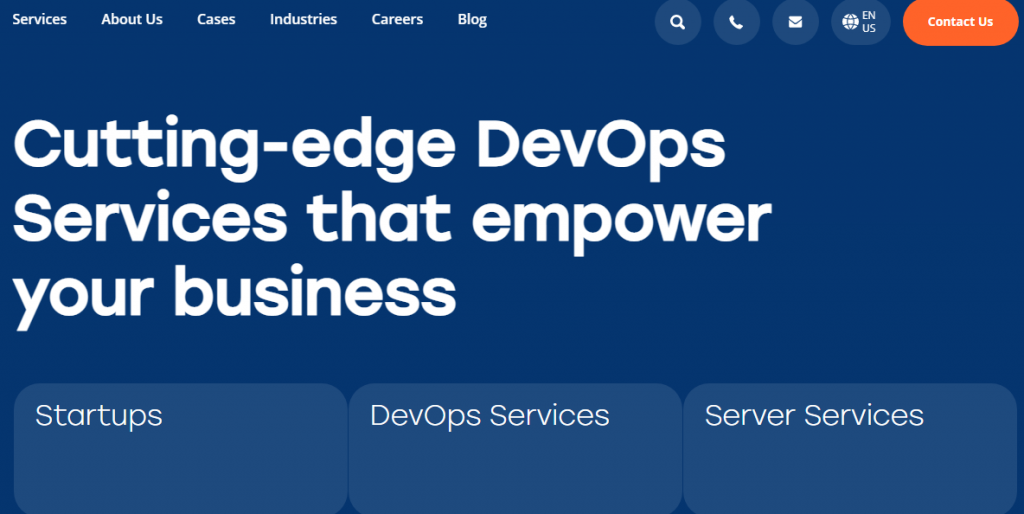 The firm is one of the best DevOps services companies in Ukraine. They provide various database services with more than ten years of experience, such as management and administration services. They will help you choose the best database solution for your company and assist you in each stage of work.
2. Data Science UA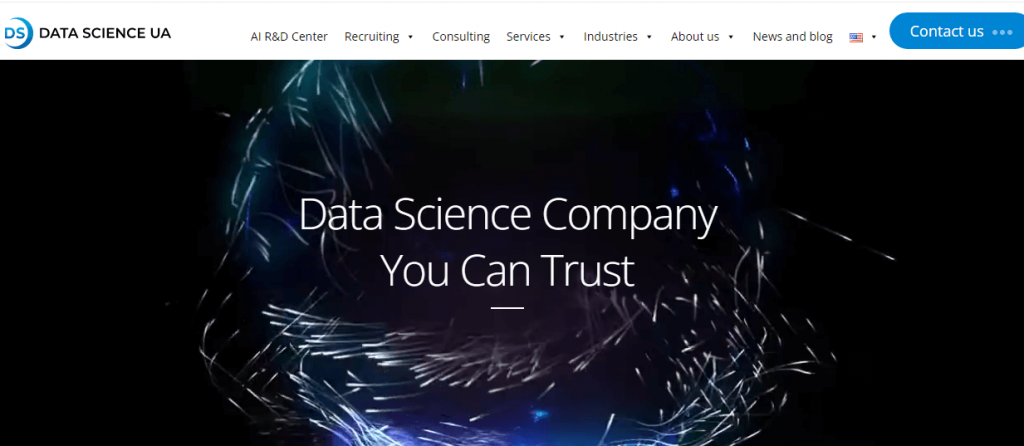 This is a consulting company that provides services in varius fields, from healthcare to cybersecurity consulting. 
3. Matoffo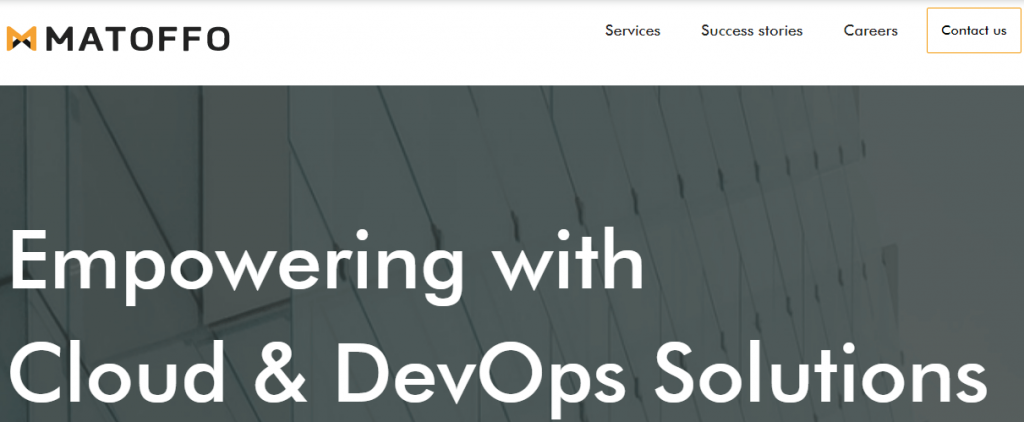 Matoffo is a small and young company that specializes in Cloud and DevOps solutions. They can assist you with database migration and help to outsource database development. Their leading partner is AWS.
4. Data Forest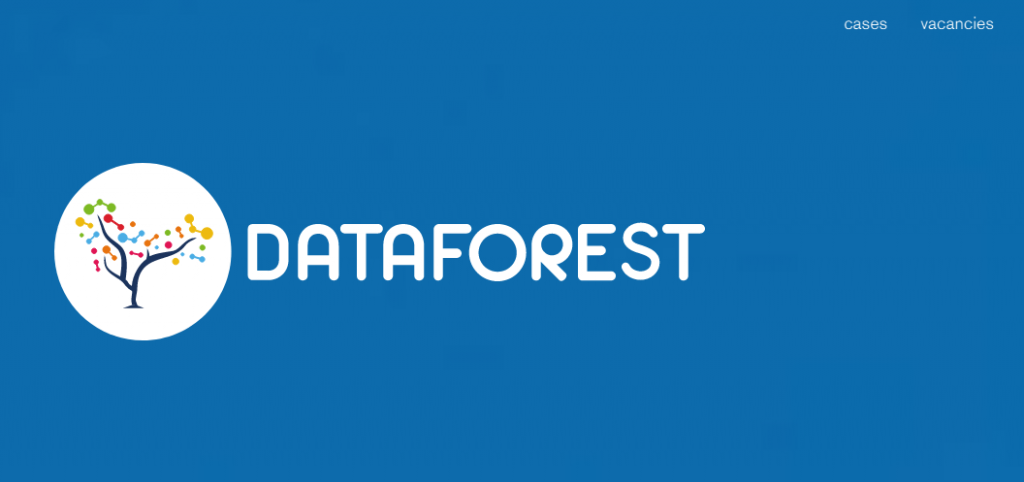 The company's primary focus is Data Science. It has created 126 apps since 2012.
5. Ramexsoft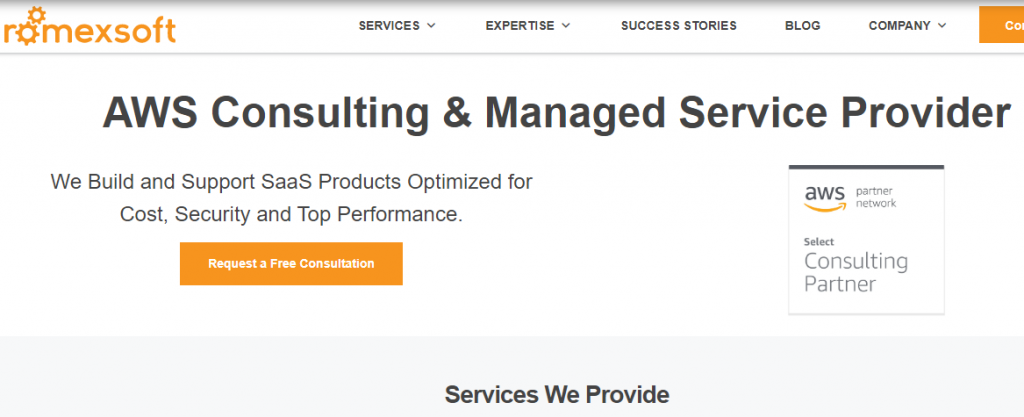 Ramexoft works primarily in the healthcare, fintech, and media and entertainment industries. It provides a wide range of AWS consulting services. It is an official AWS consulting partner.  
6. Jevera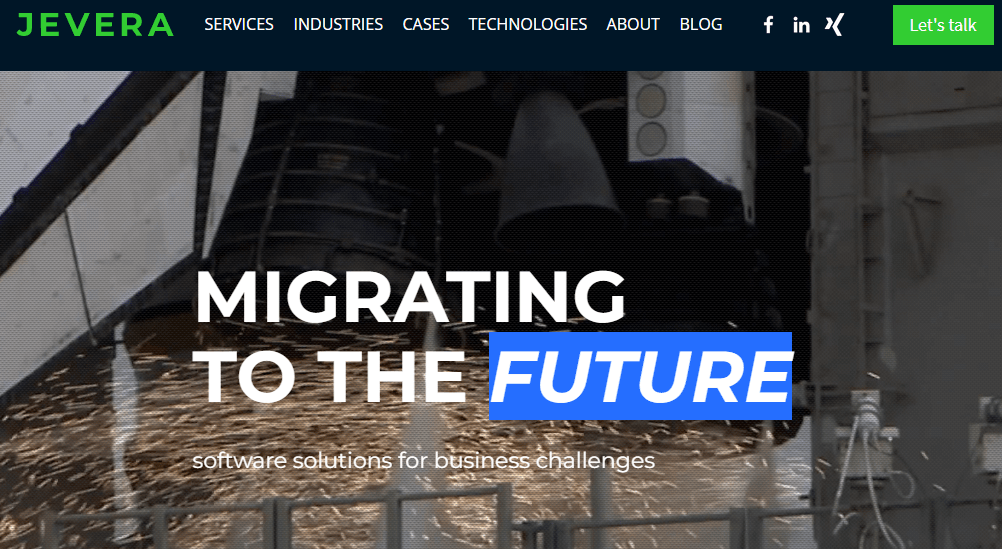 It is a Ukraine company database focused. It works with the best database management systems, such as Oracle, Derby, H2, etc. It works mainly with telecom, retail, logistics, government, and the public sector.
7. DatBi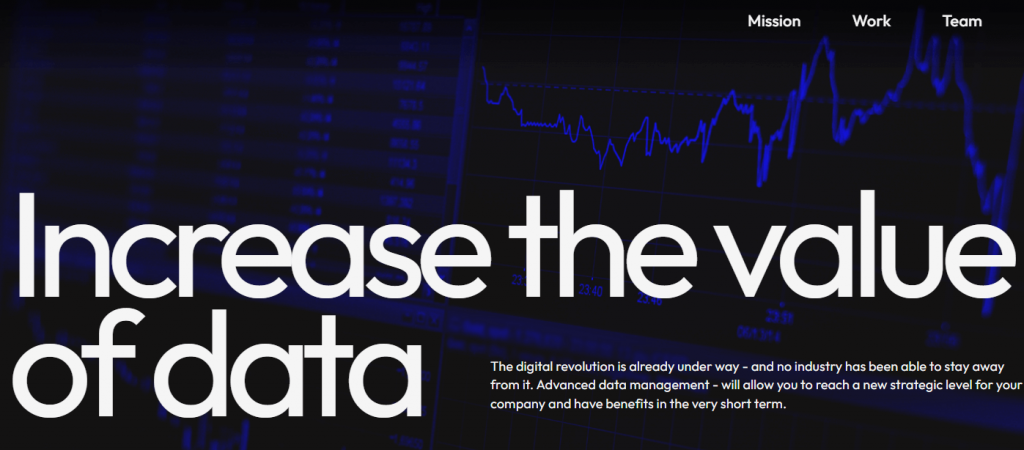 "Data is 21st-century oil. But unlike oil, the data is inexhaustible" – the main motto of the company.
DatBi sees data as the main priority for every company and focuses on it.
8. Spaceport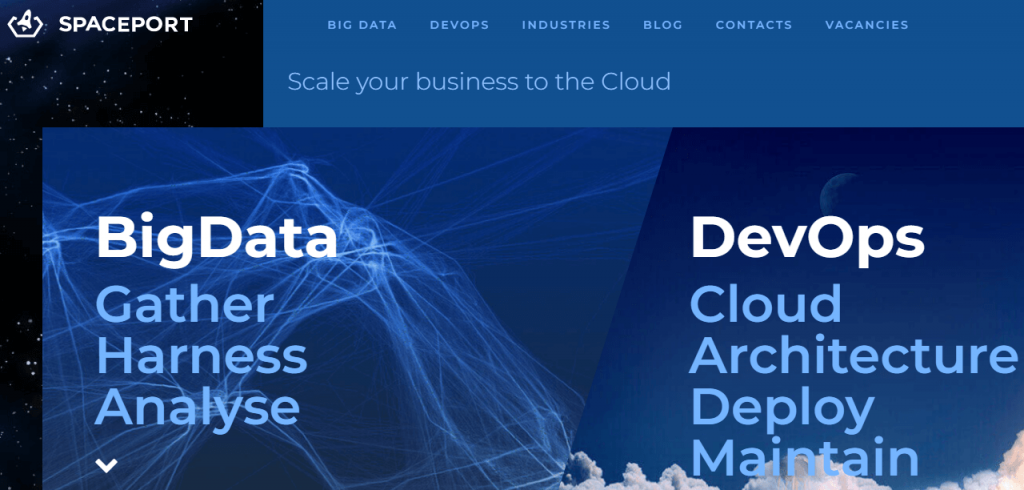 Spaceport is a company that provides BigData and DevOps services. They assist with the database setup (Oracle NoSQL, MongoDB, etc.). One of their main priorities is security. That is why they focus on decentralization..
9. Inspirito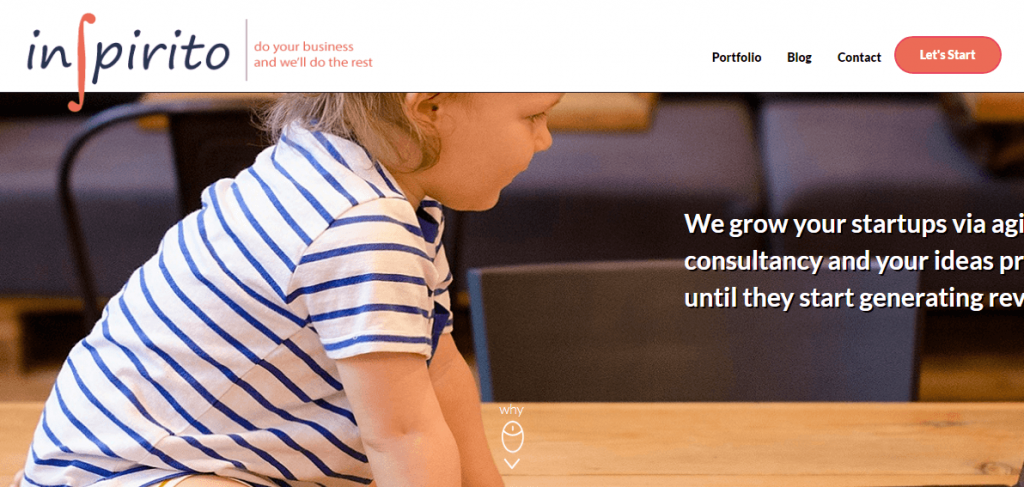 It is a small company with 100% of successful projects.
10. Vantino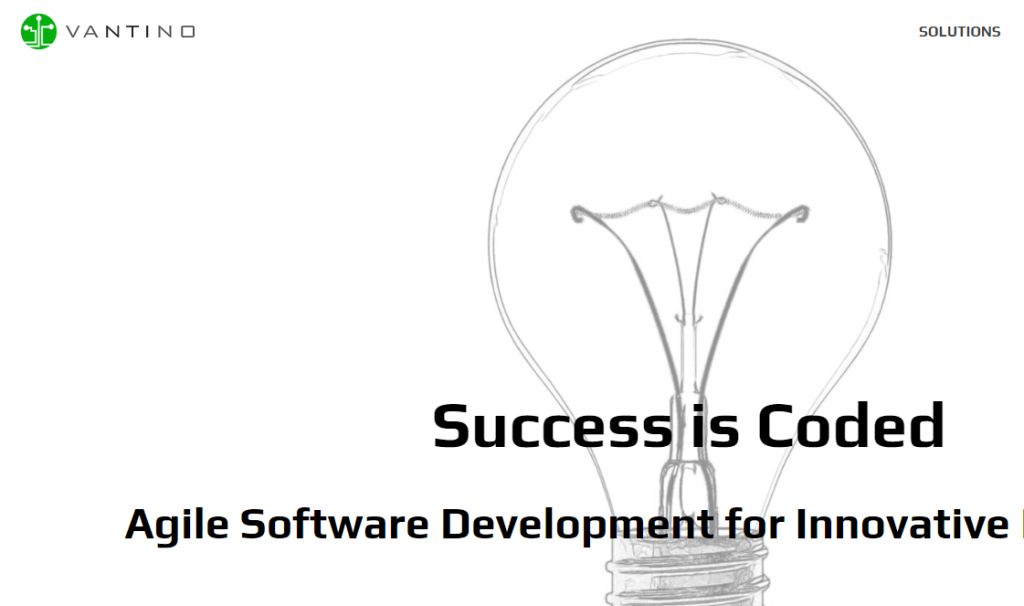 The company mainly provides Data and BI consulting services. Their leading partner is Exoscale.
11. Enscore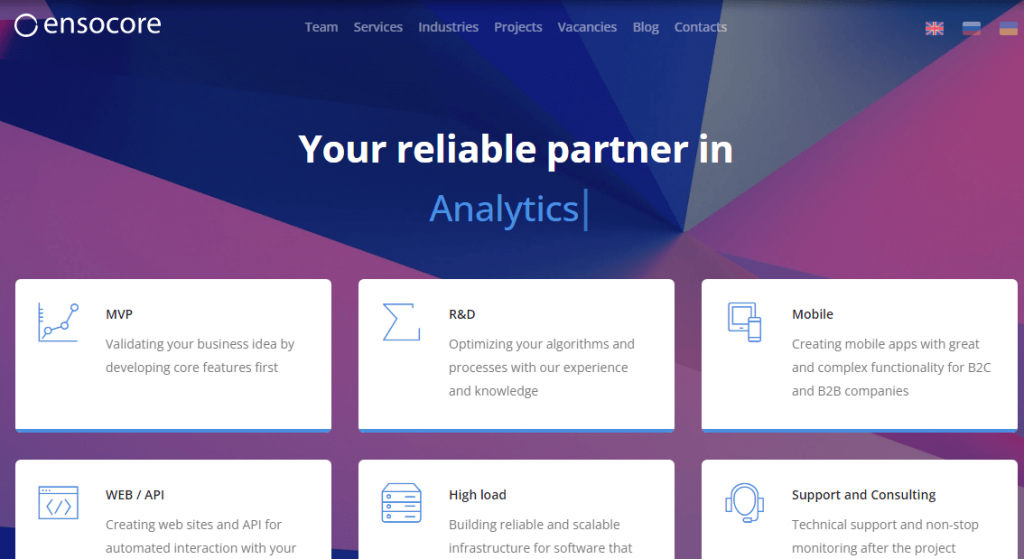 The company works mainly with middle and large applications. It has broad expertise in the backend, database, frontend, etc.
12. Smart Rockstars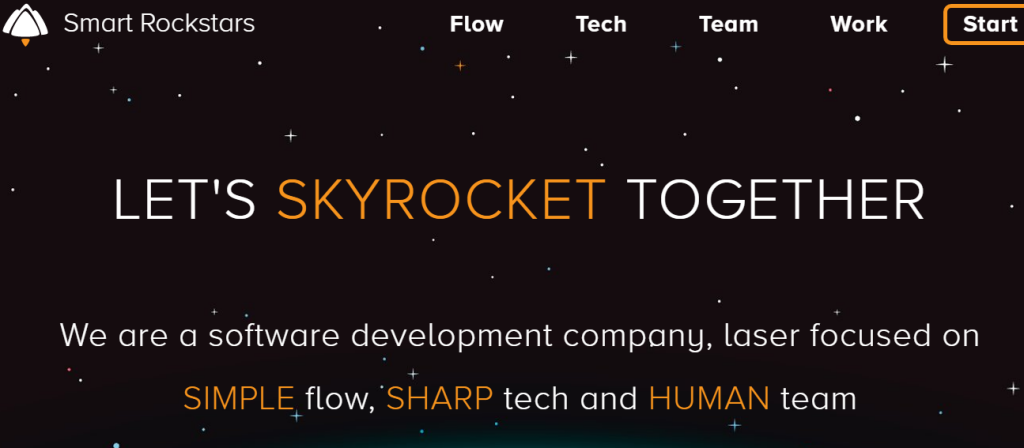 Smart Rockstars is a software development company with an enthusiastic team which main priorities are speed and quality.
13. Modex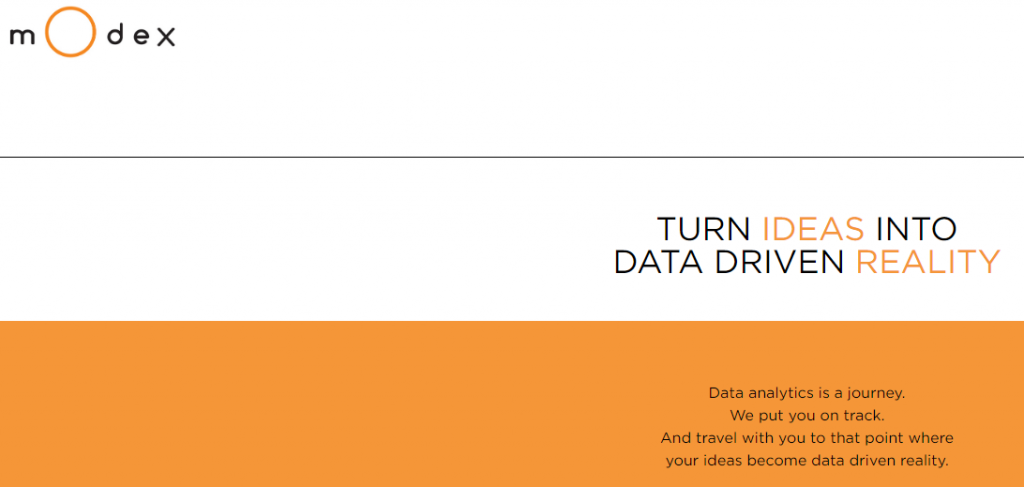 Modex is a data-driven company/team that wants to turn the desires of enterprises into data-driven solutions.
14. Iwis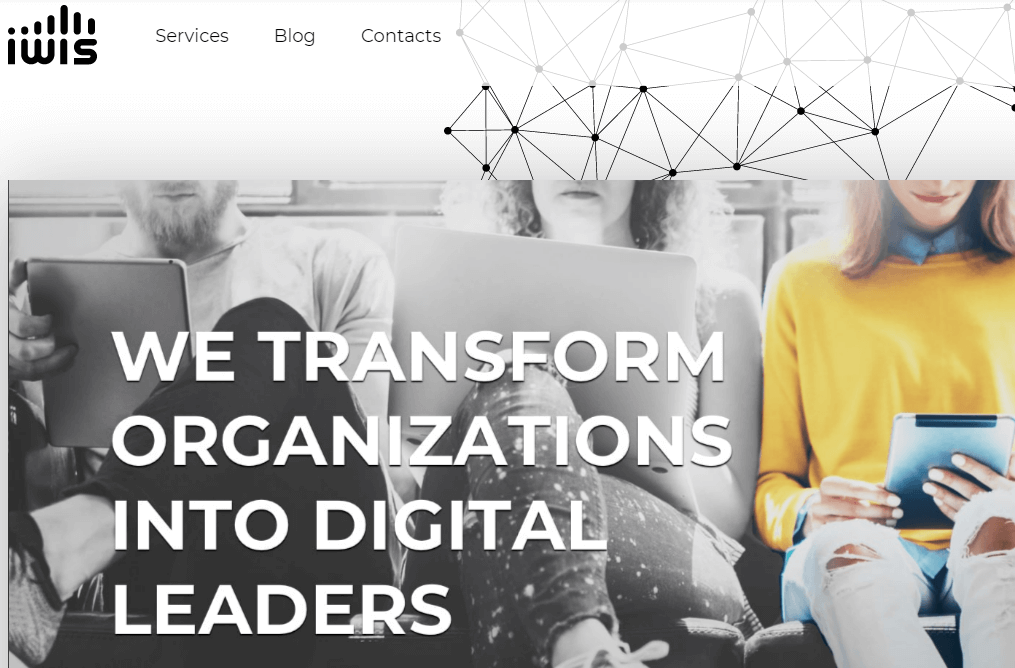 Iwis main focuses are Data Science, BI, Mobile Apps, and Web Development.
15. Codeska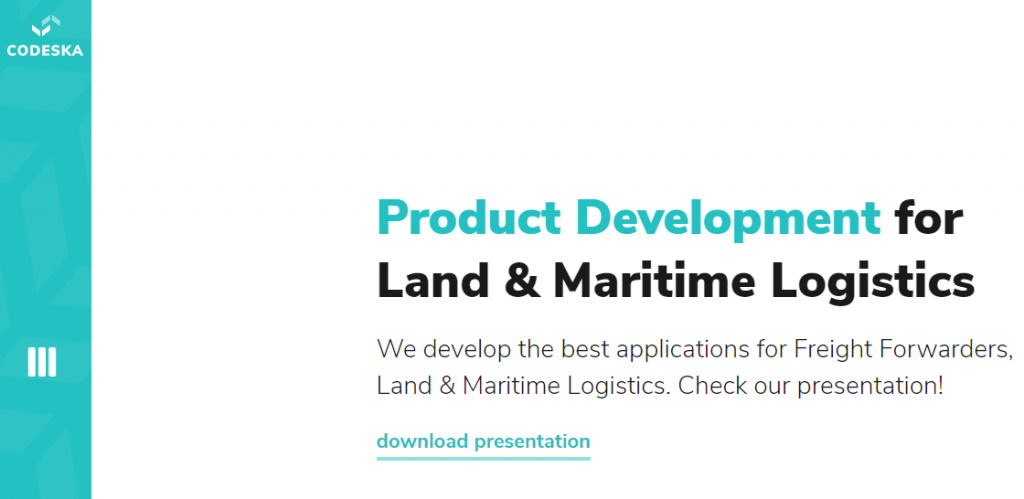 The company has a particular niche of work. These are Land and Maritime Logistics, Agriculture, and Commerce.
Want to receive the most qualified services? Make Ukrainian consulting companies your first choice!