Azure is a computing cloud platform that was created by Microsoft in 2010. It consists of IaaS (infrastructure as a service, SaaS (software as a service), and PaaS (platform as a service).
Microsoft and Amazon are taking over 50% of the global cloud market, and it took just two years for the market to grow in size twice.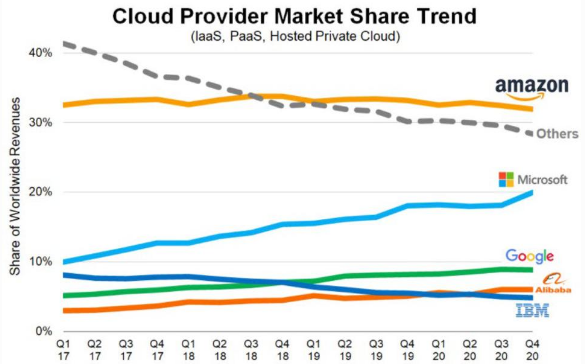 One of the main reasons why this service has become so popular is that the company invests in its growth. In 2021, the company introduced a lot of innovative ideas and updates, such as Azure Defender for SQL, Azure Stack HCI, and Azure Stack Edge.
The company is also interested in developing its product for various industries, fields, and markets all over the world. As a result, 67% of organizations choose Microsoft Azure services.
What Is Azure Management?
Microsoft Azure is a complex service that should be constantly monitored, improved, and supported. That is what Azure Management is about. It includes various tools, Azure GSPs, etc.
Azure Management lifecycle may consist of six stages:
Migration
Security
Protection
Monitoring
Configuration
Governance
Azure Managed Services can be covered in-house but also may be outsourced with the help of dedicated research and development teams. Each option has its own benefits. However, the second one will help you save money and give you access to the bigger pool of Azure developers for a reasonable price. For instance, the average salary for an Azure consultant is $10,323, while Azure in Ukraine is twice lower. The quality, at the same time, maybe even better for Eastern European Azure service providers.
Factors To Consider When Choosing Azure Service Providers
Hiring Azure consulting group has its individual way for every company, due to many differences. Here we've selected a few common factors that will be in use for everyone.
Security
Check the level of maturity of their security and how the Azure development company copes and detects various risks. An Azure expert consultant should be familiar with policies and data privacy rules that your company sticks to.
Support
Pay attention to the kind of support Azure development agency provides types and styles of communication. Don't be scared to ask honest questions.
Certifications and Standarts
Nowadays, everyone can become a specialist in every field. However, certification is an official document that shows that the company trusts its Azure consulting partners. Also, it is a sign that Azure consulting service knows the standards that should be provided.
Service
Integrity is key. The level of professionalism is very high if the company is honest about every step and doesn't hide anything. Pay attention to their work methods and check if they have standardized procedures.
Reliability and Performance
The easiest way to check reliability of the company is to check the clients' feedback. Additionally, ask for their portfolio to see if they have experience in your niche.
Azure Infrastructure's Main Advantages
There are a few reasons why Microsoft Azure is becoming more and more compatible in the market.
Scalability. The service helps you scale up your business due to high adaptive and flexible skills. Those may be controlled by Azure consultants or done automatically.
Security. Microsoft, with its vast experience, always works on security improvements. Microsoft Azure development operations are protected by Multi-factor authorization and use services that analyze and protect data 24/7.
Cost-efficiency. It's efficient to work with Microsoft because you just pay for the things that you use.
Integration with other tools. Microsoft Azure is compatible with other Microsoft services, such as Microsoft 365, which can also be a part of CRM consulting services. Additionally, the providers give you the opportunity to work with other services.
Automatic updates. You don't have to bother with checking if there are some updates. This function is held automatically.
Disaster recovery. Microsoft Azure assists with various problems right away and from different parts of the world, which means that they cannot be controlled from one place. Hence it provides a higher level of security.
How All The Processes Of Azure Managed Services Will Work For Your Company
Azure development service has various types of solutions. Azure consulting companies will assist you in choosing the appropriate services for your company. Among those are:
Cloud Architecture
This service covers disaster management, recovery planning, protection services, and structure support. The main goal of this service is to give assistance and structure to every other service included.
Cloud Migration
The migration process consists of three stages. The first stage is "preparation," where we create strategies and plans. The next stage is "execution," where we put a plan into action and adapt during the process. And last but not least, "servicing" where we manage future steps.
Cloud Management
After migrating your application to the cloud, you need to keep and maintain it. Here Azure development outsourcing companies, with the help of management tools, provide all the required services.
Infrastructure Managed Services
Big Data Storages, Cybersecurity, Network, Application infrastructure, and Data warehouse are one of the primary services here.
Services Optimization
It optimizes all the services to save time and resources, so you can make your daily routine easier.
The Best 15 Ukrainian Azure Managed Services
1. EaSySoft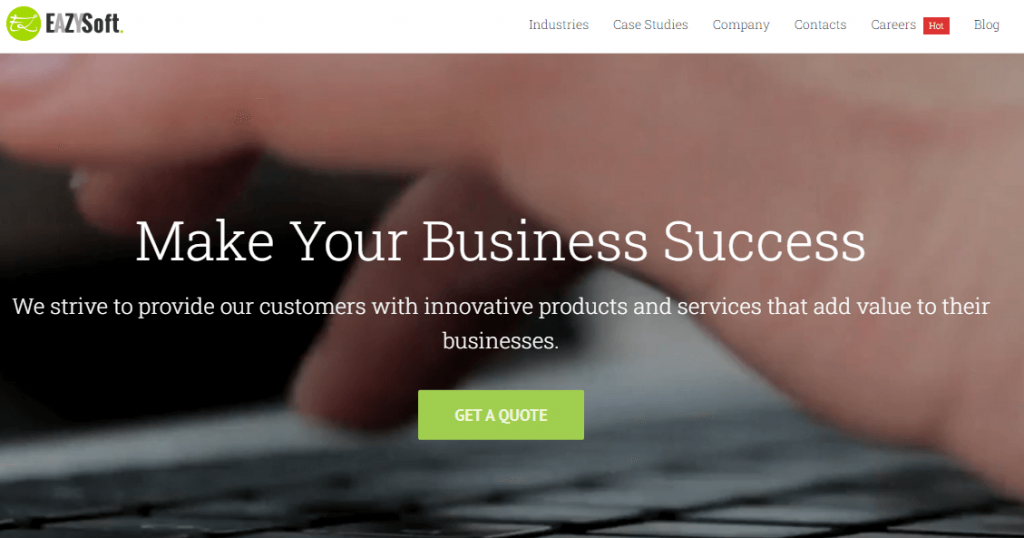 It is a small outsourcing company with almost ten years of experience. They work mainly in eCommerce, healthcare, and fintech industries. The company established its own plan of work which was tested by the tears of experience. The company develops various mobile and web applications, provides Big Data and all kinds of Cloud solutions, and helps create new ecosystems.
2. Mobilunity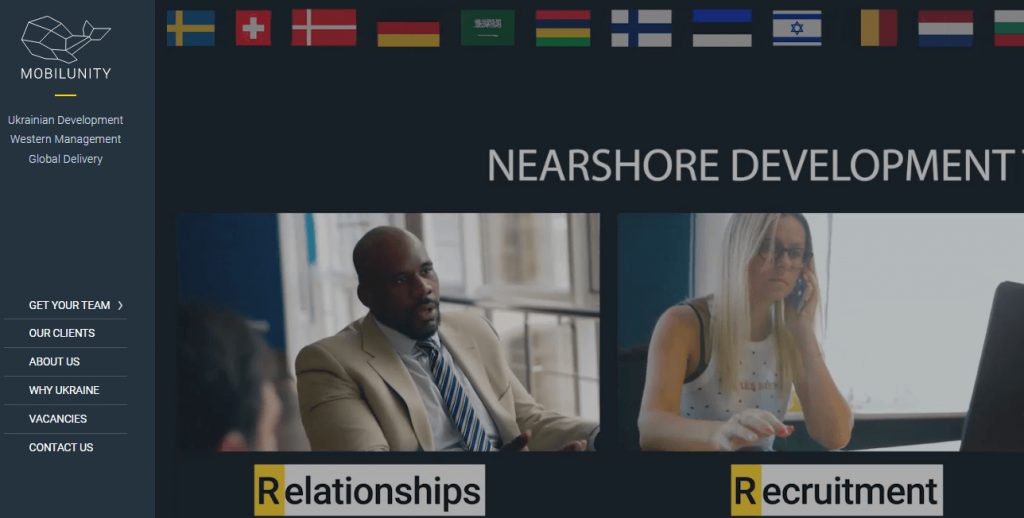 Mobilunity is based in Kyiv and provides various types of services, such as recruiting services, consultancy services, CTO as a service, and dedicated teams. The company maintains relationships with clients from all over the world.
3. Reenbit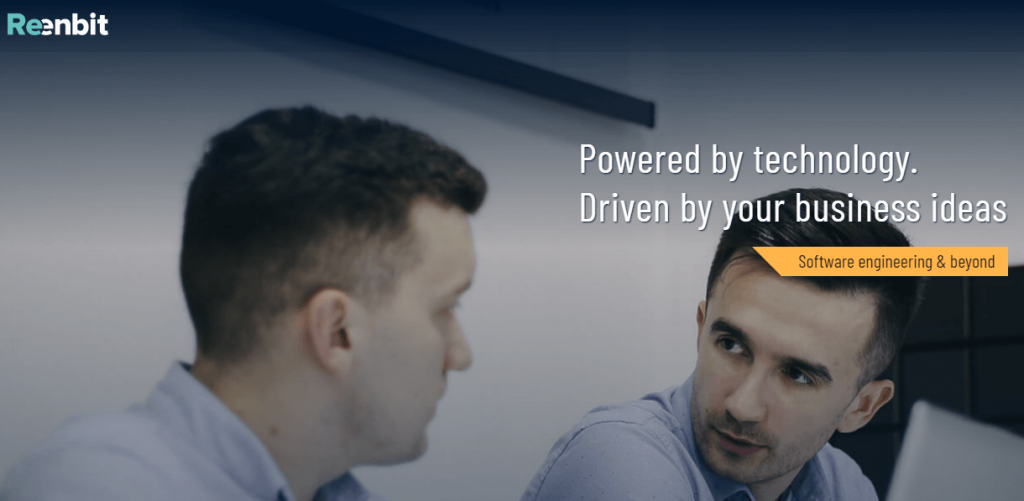 The company specializes in software development and cloud solutions. It possesses vast expertise and an Azure stack. They will help implement Azure technologies in your company and adapt them to your needs. They provide DevOps and CI/CD setup on Azure, migration, consultancy, and security services.
4. Five Systems Development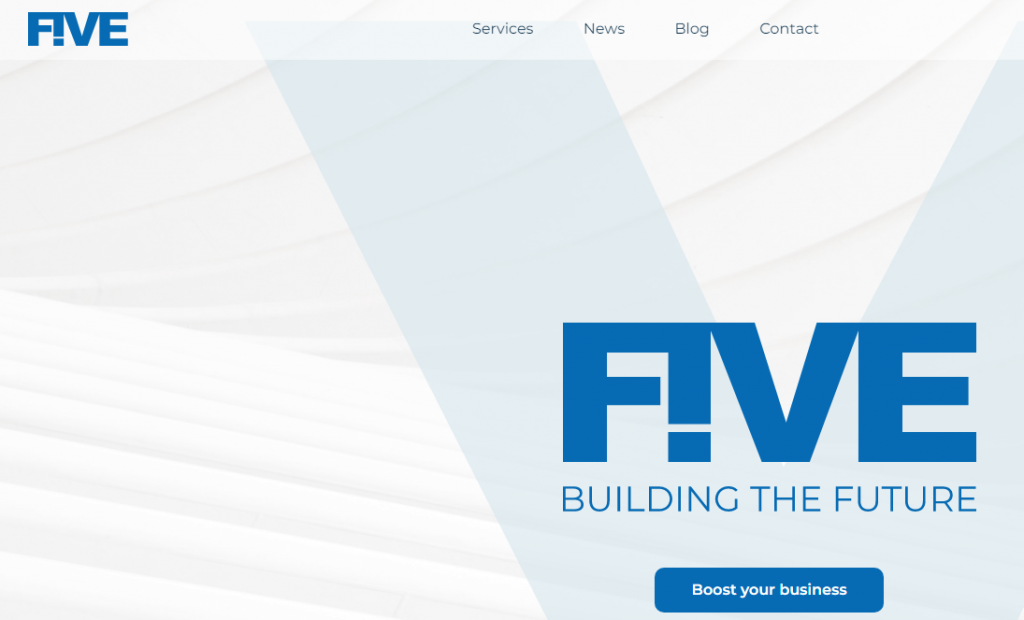 The company's primary focus is the medical, telecommunications, and informational technologies industries. It also works for various types of companies of different sizes.
5. Dysnix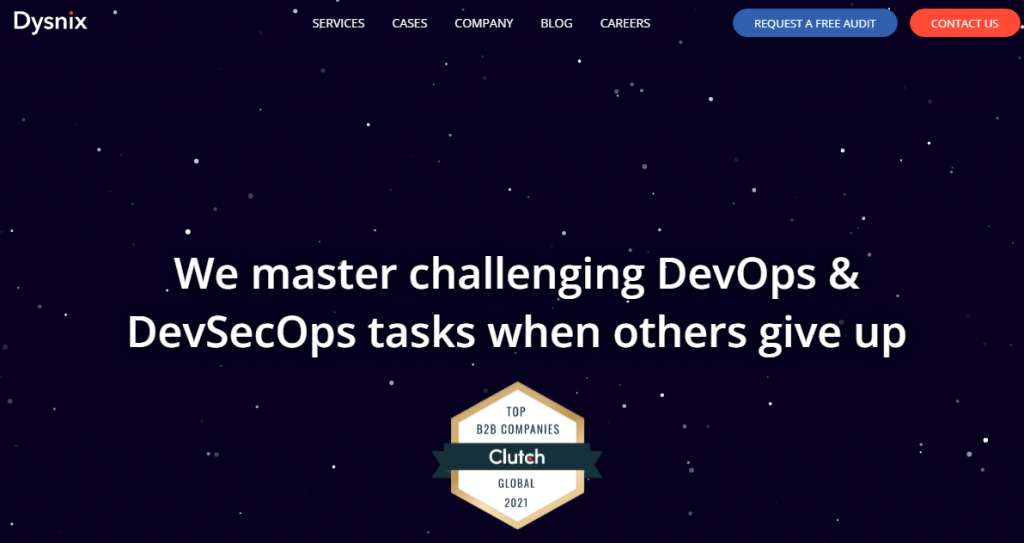 Dysnix is a team of professionals that has practiced challenging DevOps and DevSecOps tasks for eight years of existence. Among those, they also provide cloud consulting and architecture services. With a clear road map, they develop the infrastructure and increase performance.
6. IT Outposts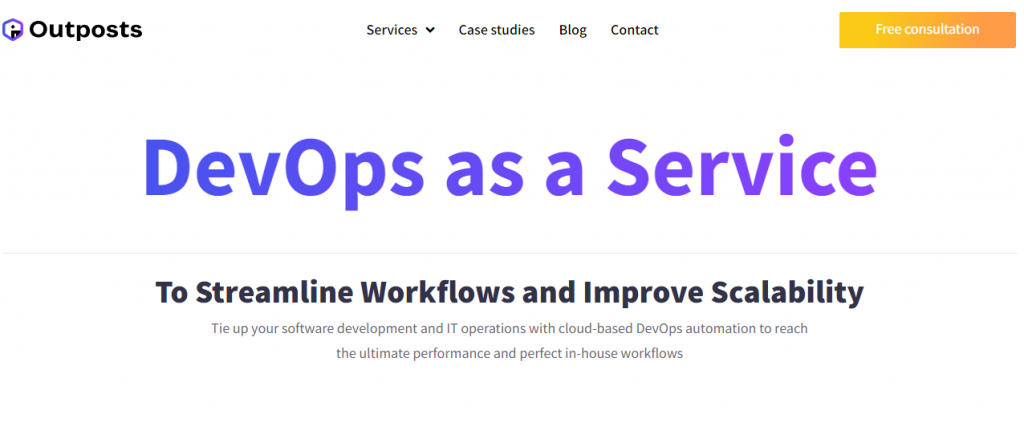 The company's main focuses are DevOps solutions. People choose to work with IT Outspots because it uses a wide variety of tools and technologies: cloud providers, containers and orchestration, databases, configuration management, etc. The team will help you reduce costs and increase your team's productivity.
7. EXB Soft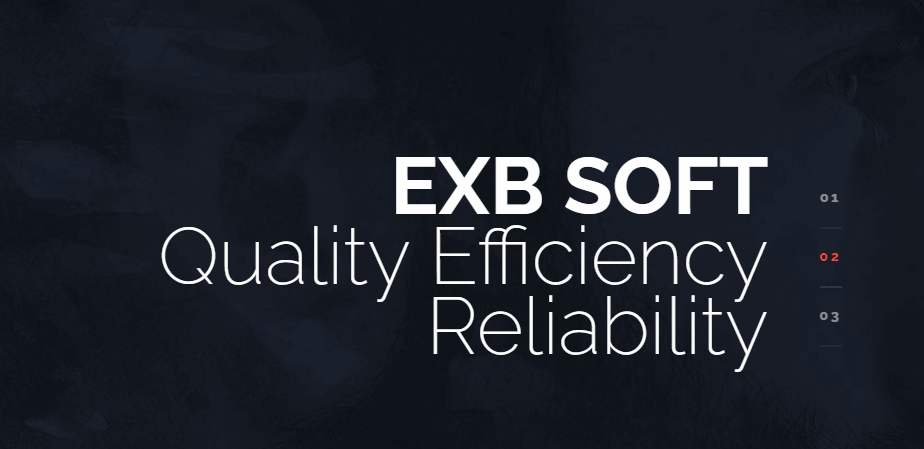 EXB Soft specializes in frontend and backend solutions for small and medium sized companies. It works in telecommunications, financial services and informational technologies.
8. Alpacked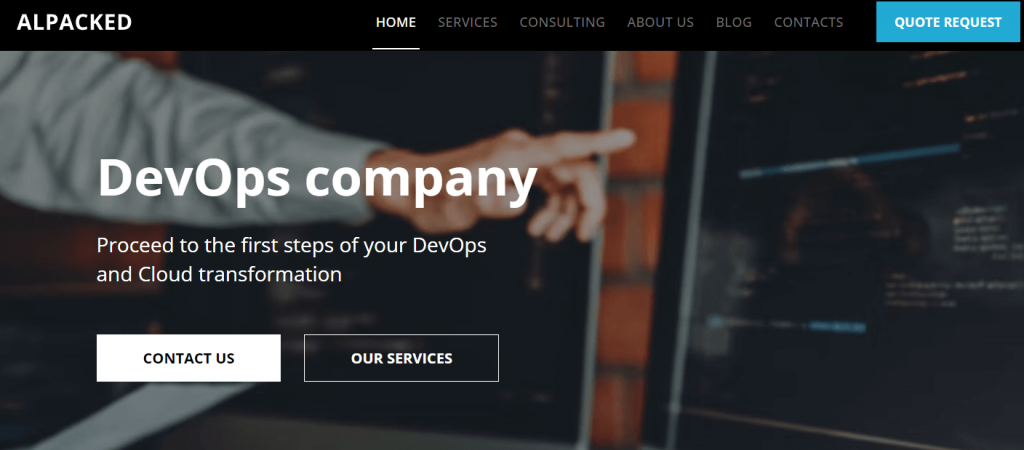 It is a DevOps company that is a certified partner of Amazon Web Services, DigitalOcean, and Shopify. Alpacked teams work with cloud architecture design, cloud readiness assessment, cloud migration, managed cloud services, and cloud consulting services.
9. Data Root Labs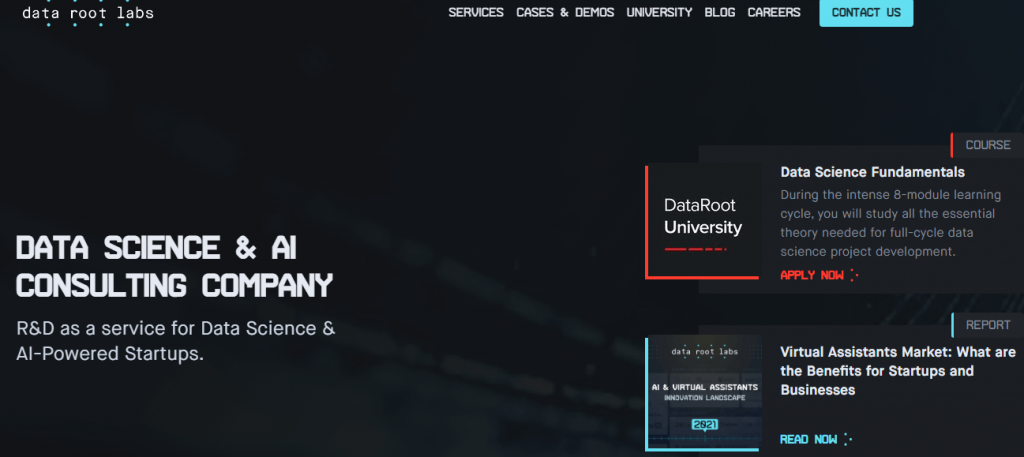 AI solutions are company's main focus. Secondary it focuses on Cloud and Big Data consulting and provides special services for startups.
10. Euristiq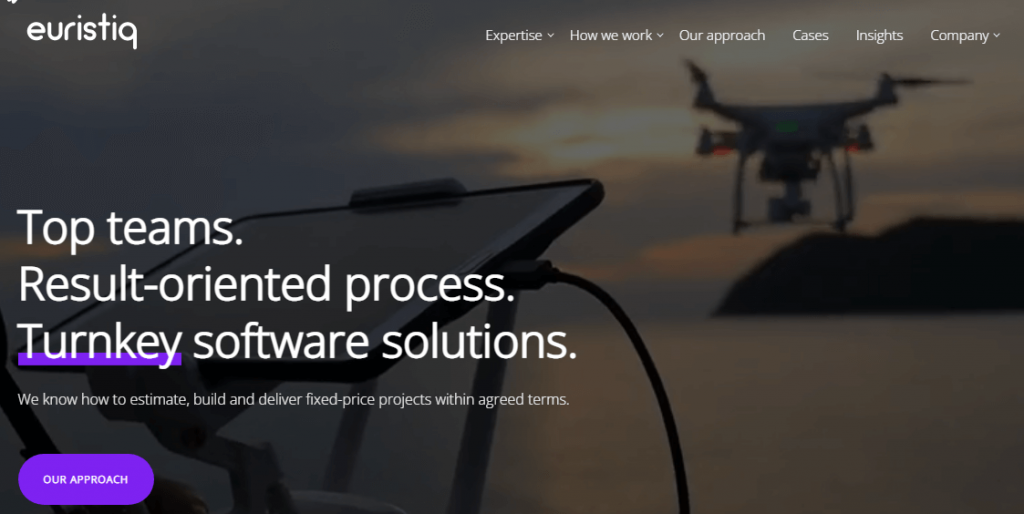 It is a custom software development company based in Lviv. They provide Cloud Software Development services, such as cloud migration, cloud-native development, cloud managed services, and cloud rearchitecting. Philips, Ryanair, and Octopus are among its clients.
11. NocService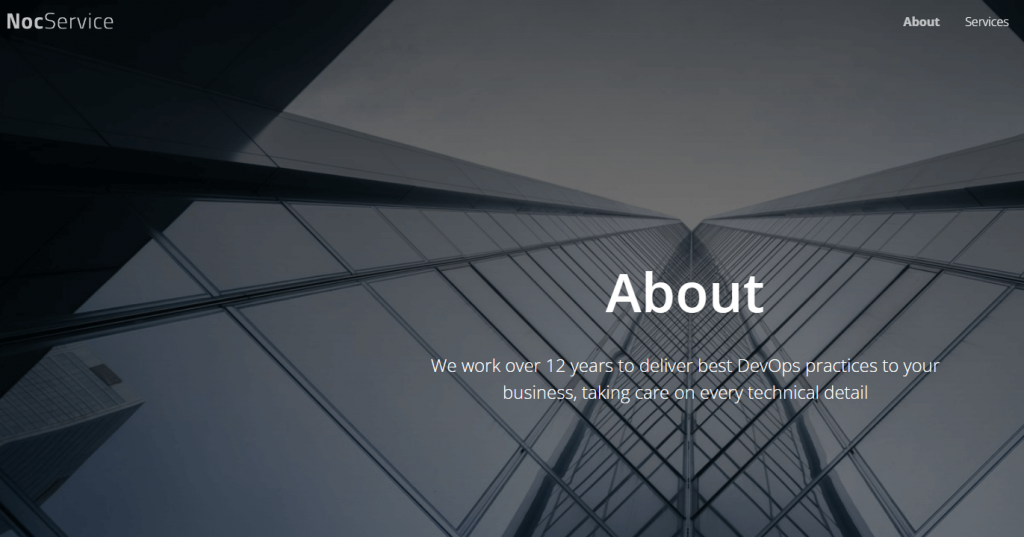 NocService is a company with 12 years of experience in Cloud and IT Strategy Consulting. It works with small and medium-sized companies in the field of media, telecommunication, and eCommerce.
12. Data Forest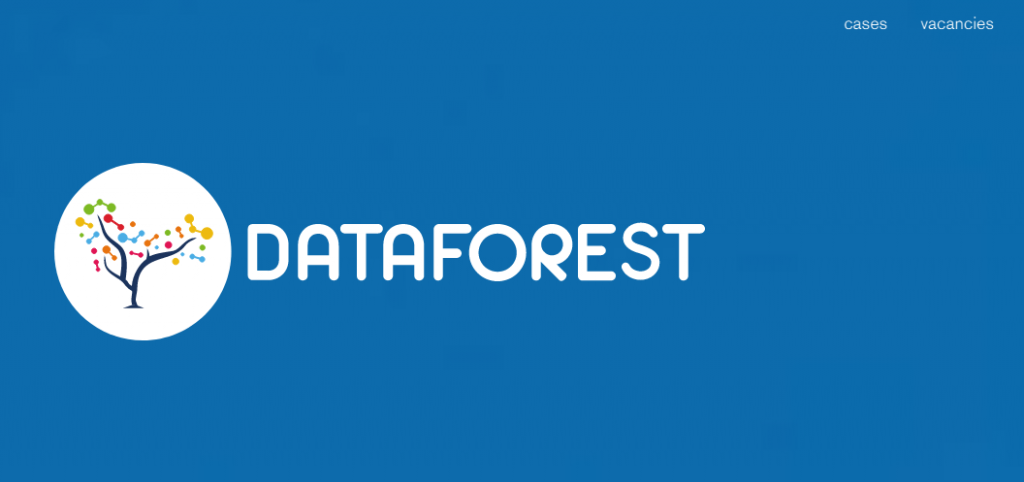 Data Forest is a data-driven company that provides Azure Consultancy services. The company showed significant growth during the last years and delivered more than 250 projects.
13. IT Svit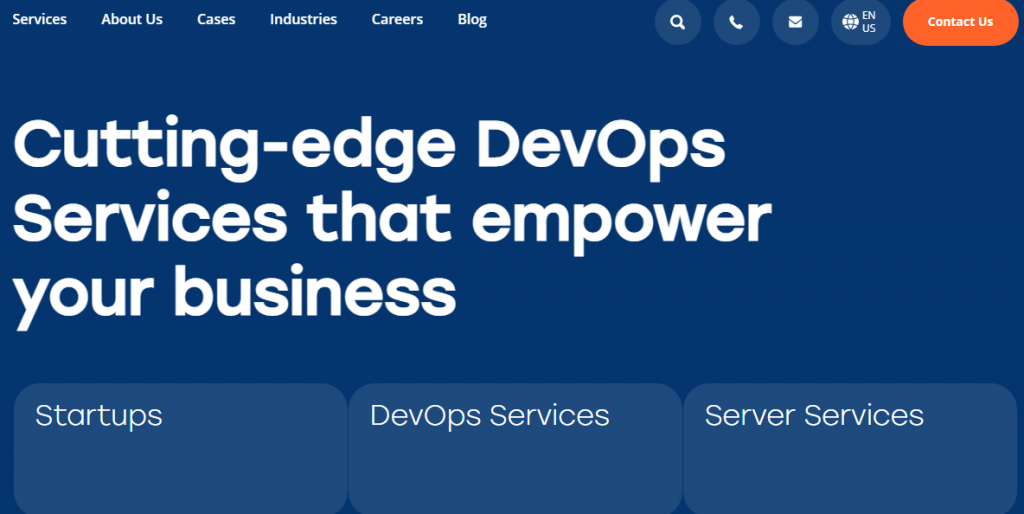 IT Svit has a wide range of services: DevOps, Server, Cloud Computing, Data Migration Database, Big Data, Product Development, and IT Staffing. It is one of the top ten managed services providers around the world. Their main clients are startups and medium-sized businesses.
14. Brocoders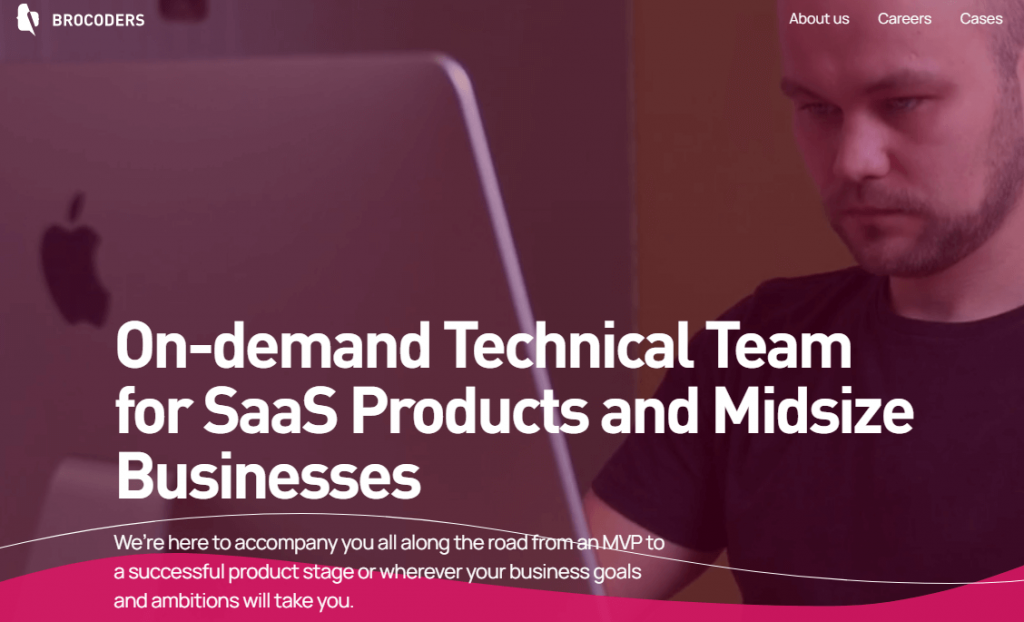 Brocoders has been in the market for over eight years. Over 60% of engineers are seniors and possess significant experience. The company works worldwide regardless of the time zone.
15. Sombra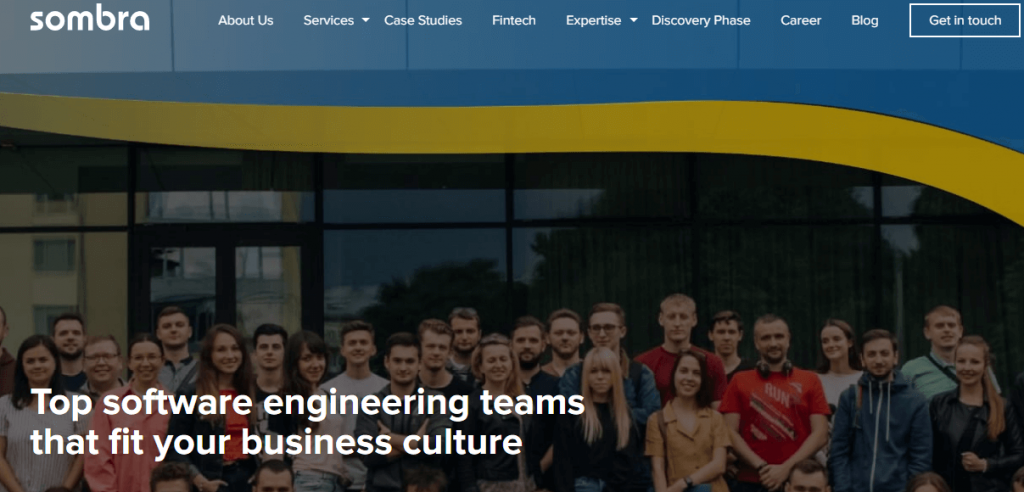 Sombra is a software development and consulting company that works with small and medium-sized businesses in the UK and North America. The company's mission is to grow with its clients. Hence it focuses on long-lasting relationships and results.
Are you looking for the most exceptional consulting services for reasonable prices? Check out our website and pick the right one for yourself!