When users log in to an online banking system, and it takes forever to see their account balances, they'll prefer another bank one day. A fast-loading and responsive website is a compelling advantage in a competitive world. And it's easy to use it by hiring experienced SQL developers. In this article, we'll share how to extend your software development team cost-effectively.
How SQL Consulting Can Work for You
SQL, or structured query language, is aimed at storing, processing, and retrieving database information. Creating, structuring, updating, and deleting databases at your website's backend is much faster with SQL.
SQL databases can store user data and streamline navigation across your business website.
So, many well-known brands like Meta, Spotify, Microsoft, Google, Revolut, Twitter, Adobe, and Dell use SQL servers for working with data because it makes web pages responsive. If your website visitors need to wait five seconds to load the text, videos, and images, you probably need some SQL and API consulting. And plenty of Ukrainian SQL development firms are ready to help you. 
Benefits of Working with SQL Consulting Companies from Ukraine
Ukraine has become a popular destination for hiring offshore development teams. But why do so many international businesses prefer working with Ukraine-based consulting companies? Below are a few reasons for considering your SQL development partners from this country.
Budget-friendly solutions. Since Ukraine belongs to Eastern Europe, the cost of living in this country is significantly lower than in Western Europe and the USA. This means that international clients can save up to 20% of their costs by switching to consulting on SQL in Ukraine. That's because they pay less for consulting, development, and administrative services.
Access to the pool of talents. Ukraine is implementing the digital transformation of its government and commercial services, becoming one of the most developed European IT hubs. And its tech talents attract many international companies. This way, cooperation with Ukrainian outsourcing providers will let you access those highly skilled and talented SQL consultants.
Focus on business processes. Outsourcing the SQL development services with Ukrainian partners assumes that you delegate all employee-related issues to the provider. You needn't bother about crafting job descriptions, interviewing candidates, sending job offers, and preparing employment contracts. Office rent, equipment, and related administrative issues won't distract you from business tasks.
Why Choose Ukrainian SQL Programmers for Your Startup
If you launch a startup, you can't escape the technology. Whether it's your own website, programming products that you deliver, or integrated applications, they have to be responsive. And ensuring effective interaction with databases is one of the first things you must do. Especially with many SQL developers outsource opportunities available. And these are the main benefits of hiring SQL programmers from Ukraine.
Lower payrolls. As mentioned above, Ukrainian SQL development providers can offer competitive hourly rates because the prices for food, rentals, and utility services are significantly lower than in the US and EU. That's why Ukraine-based programmers ask for lower payrolls than their American and Western European colleagues. For business owners, this means significant economic and financial benefits.
High expertise. Hundreds of top companies have successfully hired Ukrainian IT specialists and leveraged their exceptional experience, competencies, and skills. The country boasts 200k+ tech professionals across multiple industries, from game development to Artificial Intelligence and Machine Learning. And the SQL technologies (database server and programming language) aren't the exception.
Flawless communication. Effective interaction with other team members, project managers, and C-level executives is as critical as programming skills. And with Ukraine-based SQL data engineers, international customers needn't worry about this aspect of their projects. Because Ukrainian coders have sufficient knowledge of English and good soft skills, they follow instructions, provide feedback, communicate with clients, and meet deadlines.
Similar business hours. Aligning software development and testing processes is essential for effective cooperation and quick product delivery. And since Ukraine is located in the middle of Europe, its time zone perfectly matches the business hours of companies from Western Europe. Also, Ukrainian developers can fit the schedule of US-based organizations without staying up all night.
By now, you know why outsourcing SQL developer consultant services from Ukraine is a good idea. So, it's time to check the list of reliable SQL service providers you can address.
15 Companies Offering SQL Consulting Services in Ukraine
Once you need advice on SQL-related issues or decide to hire SQL programmers, one of these Ukrainian companies will be happy to help.
1. Opora Solutions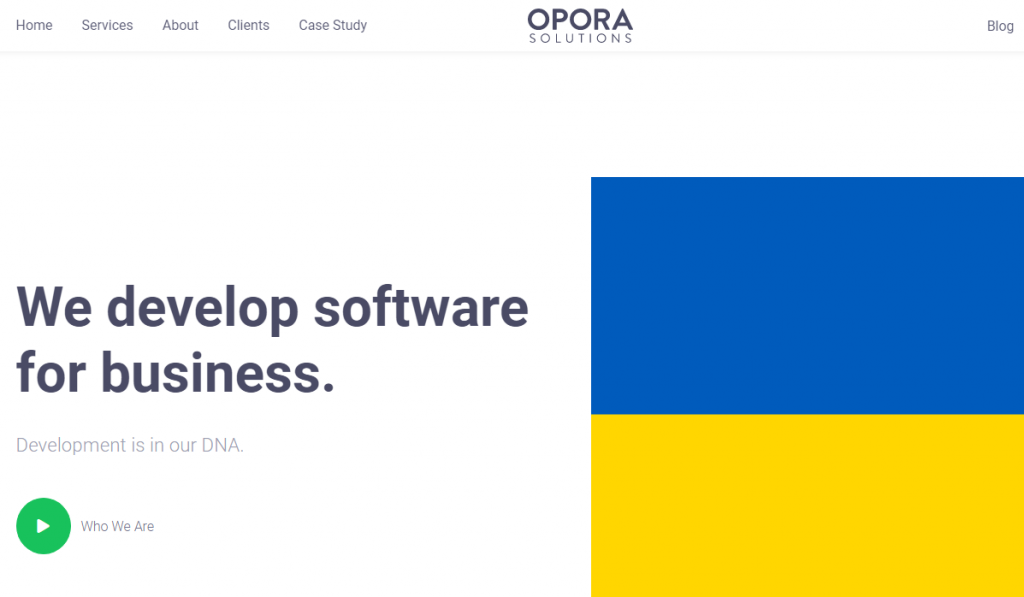 Opora Solutions was born in Lviv in 2017. And it successfully deals with creating new software products and improving the existing ones. That's because Opora Solutions' dedicated teams naturally extend its customers' IT departments and enhance their productivity. This company has expertise in healthcare, e-commerce, fintech, and other industries. And its professionals check technologies used by competitors before developing software solutions for its clients. Opora Solutions successfully works with startups, large organizations, and SMBs, building long-term relationships with every client.
2. Flyaps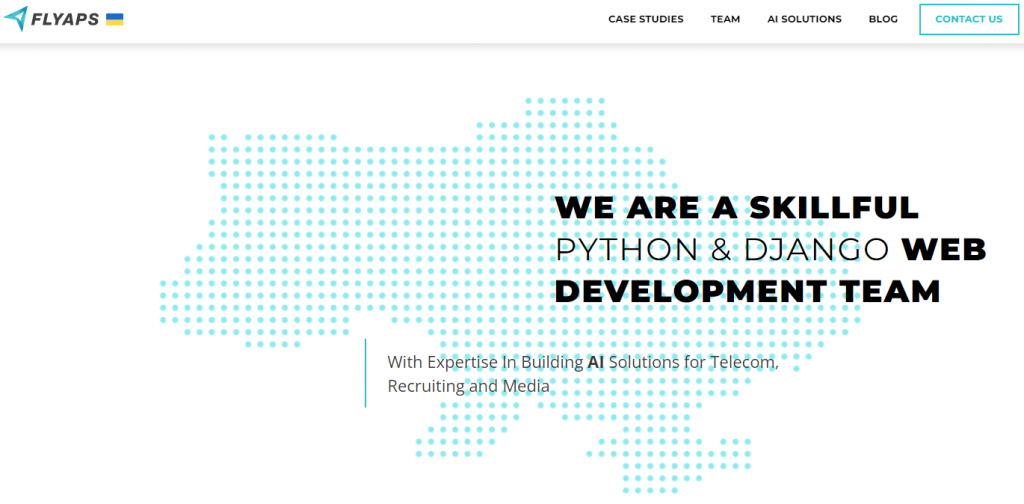 Flyaps was incorporated in Dnipro in 2013. This company has extensive expertise in creating AI-powered solutions for media, telecom, and recruiting companies. It specializes in using the combination of Python and Django for its software solutions. This way, it leverages the most versatile programming language and a high-level web framework to ensure the rapid development of secure and easily maintainable websites. Flyaps' devs respect deadlines and are always available for clients.
3. New Line Technologies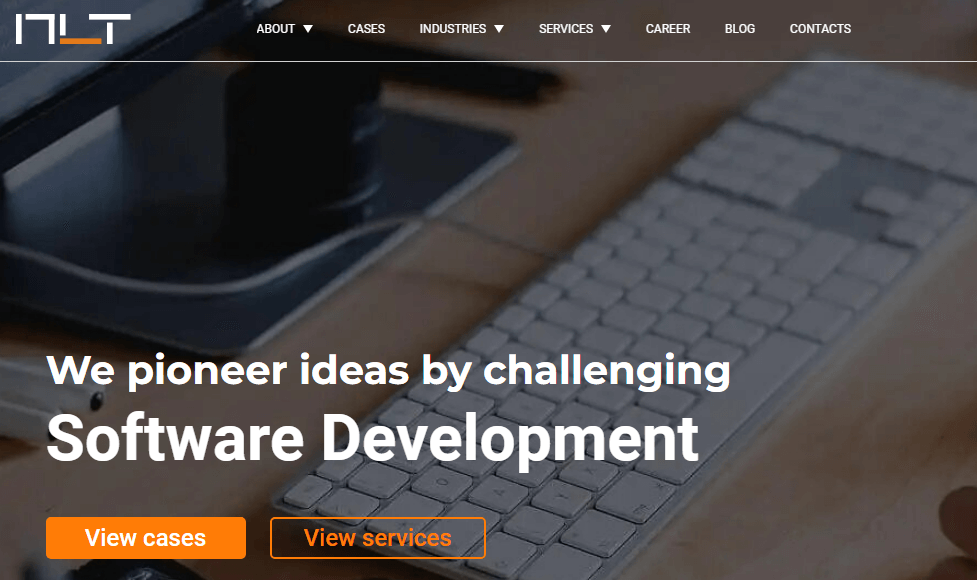 This company has an extensive portfolio of projects belonging to various industries. Among them are SaaS, real-time and online multimedia, blockchain and big data, insurance, and healthcare. Kharkiv-based New Line Technologies has been on the market for ten years. The essential advantage of this company is its exceptional customer care: the support agents deal with technical issues and let project managers and business owners focus on critical tasks.
4. HUSPI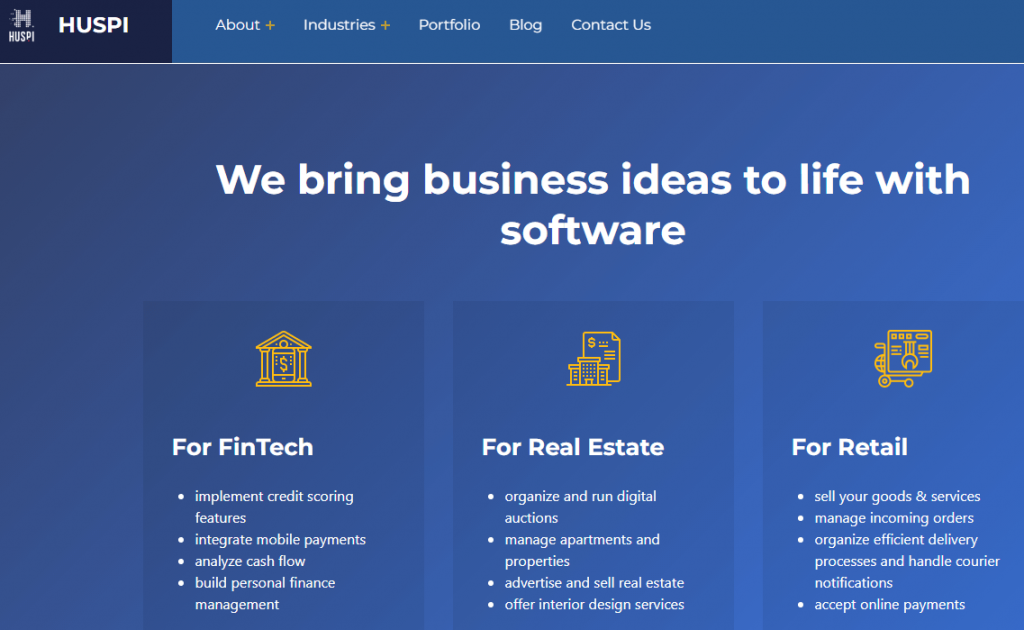 HUSPI was launched in 2015 in Kyiv. It's an IT consulting and software development company offering its services primarily to small and mid-sized businesses. Its clients belong to various industries, including FinTech, real estate, and retail. HUSPI uses JavaScript and its frameworks to build web and mobile apps. And it also offers independent advisory on tech stack optimization so that companies pay for the technologies they need to streamline their business processes.
5. DeepInspire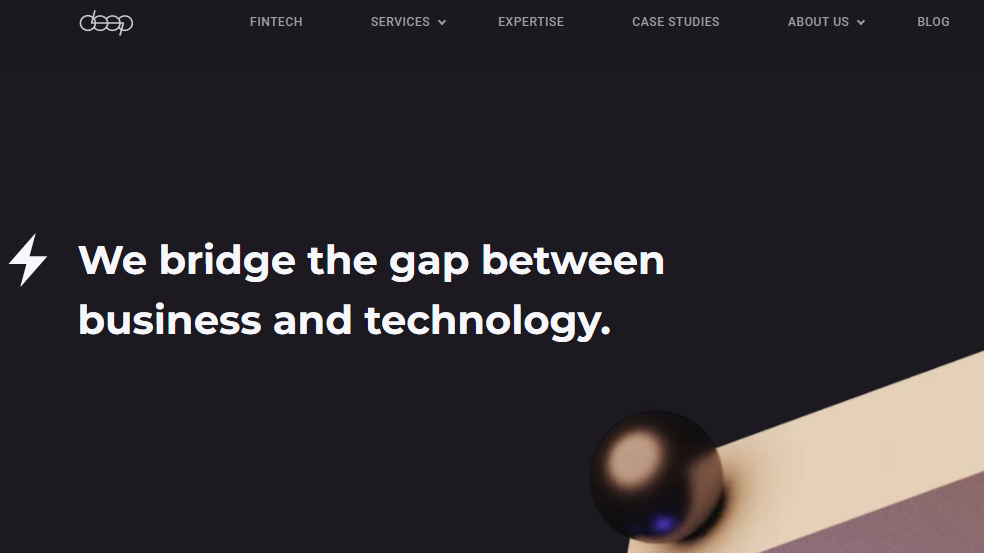 Lviv-based DeepInspire has been on the market for over 20 years, so it has deep expertise in the industry and calls itself a boutique software development company. It specializes in custom software development, UI/UX design, MVP, cloud infrastructures, business intelligence, and solution architecture projects. Its advantage is providing top-notch solutions for fintech companies readily accepting technological and business challenges. DeepInspire creates digital products born from original business ideas and ambitious goals, eliminating the gap between business and technology.
6. Triare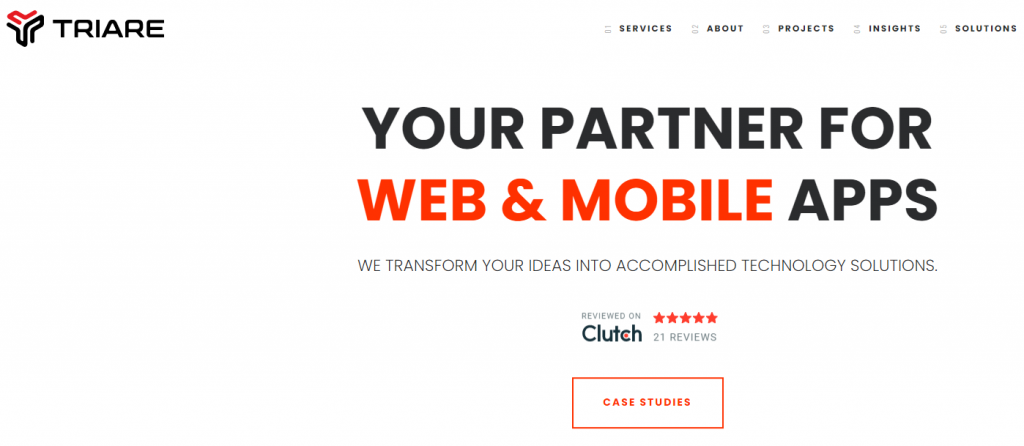 Triare was founded in 2015 in Cherkasy. It creates digital products which help businesses streamline working processes and grow profits. It specializes in e-commerce, WordPress websites, mobile development, UX/UI, and product design. For its projects, Triare uses engagement models that optimize time and price, helping you choose cost-effective options for your business. It analyzes the business processes of large and medium enterprises to optimize their technology stacks. The company always welcomes innovative ideas and is happy to put them into practice with advanced technologies.
7. ElifTech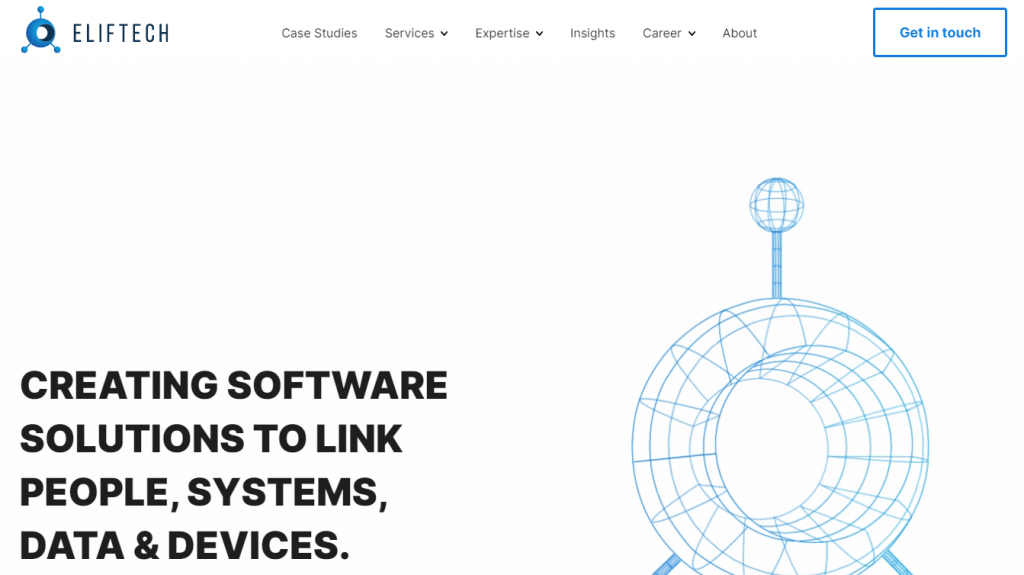 This company was launched in 2015 in Lviv to unite people, data, systems, and devices. Its services include web and mobile development, software architecture, re-engineering, and quality assurance. ElifTech also offers consulting services on software design and architecture, product strategy, and CTO as a Service. It can also run software audits. ElifTech's portfolio includes e-commerce, FinTech, and healthcare projects. The company's team has around 30% developers with 10+ years of commercial experience.
8. Ideil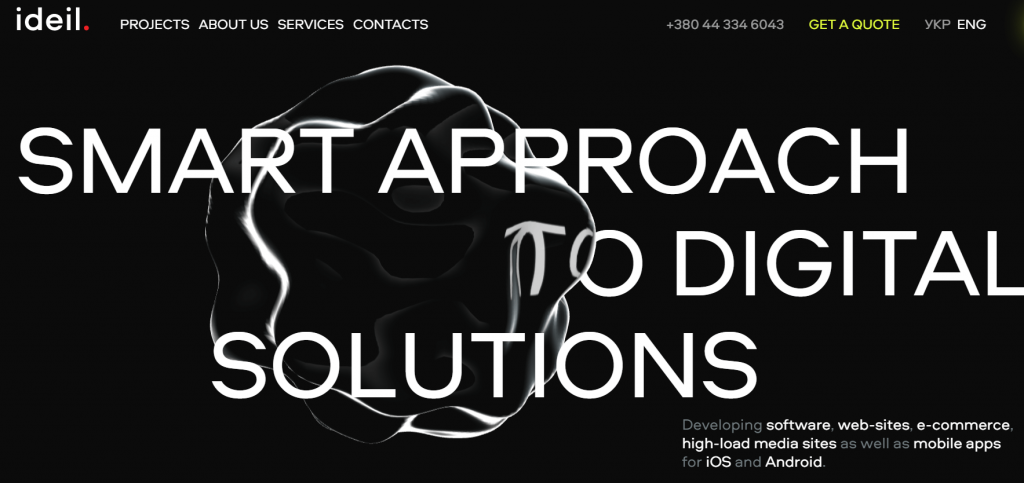 Ideil is based in Lutsk, and currently, it's the only official Laravel partner in Ukraine. The company employs 30+ high-quality professionals and boasts 15+ years of successful operation on the market. It delivers customized software solutions using reliable technologies like MySQL, Vue.js, Laravel, and Nginx. Ideil also creates various APIs and chatbots, launches high-load sites, and integrates online shops and CRM systems.
9. Redmonkey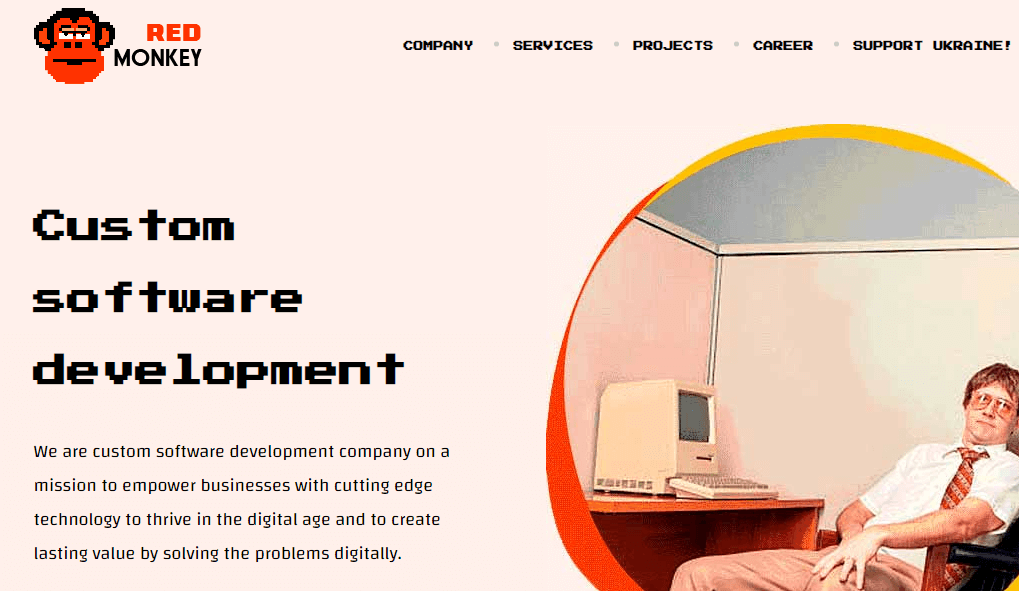 Redmonkey was based in Uzhgorod in 2018. It empowers businesses with advanced technologies, creating long-lasting value. Among the services this company provides are the development of custom websites, mobile applications, and databases. It also delivers solutions for e-commerce, travel, FinTech, and banking projects. Redmonkey specializes in secure chatting and communication and creates logistics management software.
10. Web Help Agency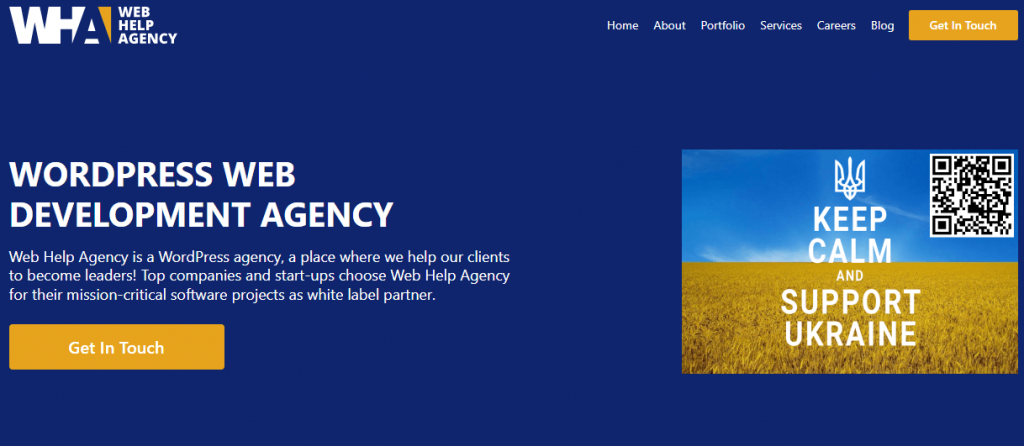 Web Help Agency from Poltava calls itself a WordPress agency. Its services include wire framing, developing, and designing websites customized for specific business needs. Since its incorporation in 2015, WHA has helped convert Figma designs to WordPress, migrated websites to servers with no downtime, and developed e-commerce stores using the WooCommerce plugin. This tech engineering company offers a transparent and customer-oriented approach for SMBs.
11. CodeLion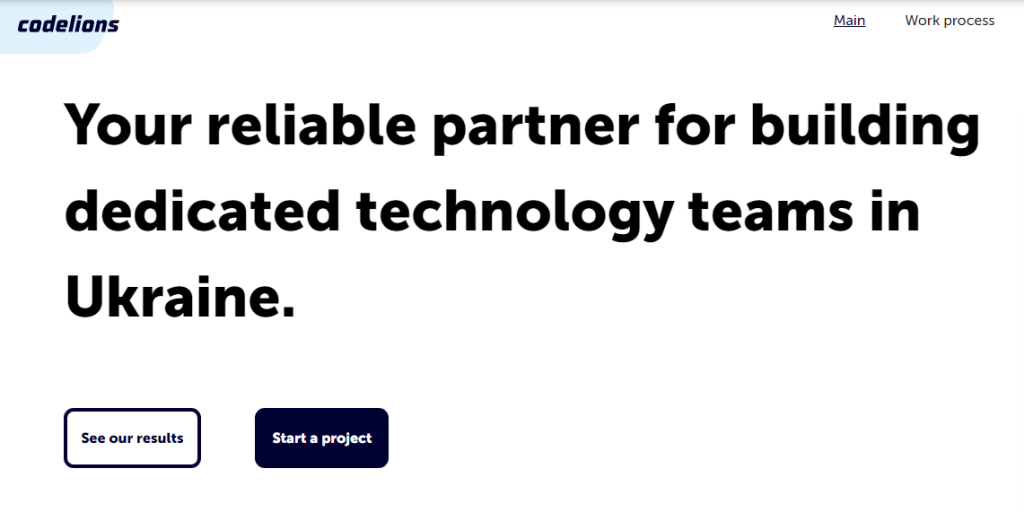 This company is headquartered in Lviv, and since 2018, it has been a reliable provider of tech teams for customers across the globe. Among CodeLion's services are MVP development, UI/UX design, quality assurance, and web development. It targets Fintech, e-commerce, CRM, and e-learning startups, focusing on building trust and cooperation with its customers. CodeLion's mission is to help clients launch their products faster and cost-effectively.
12. Valant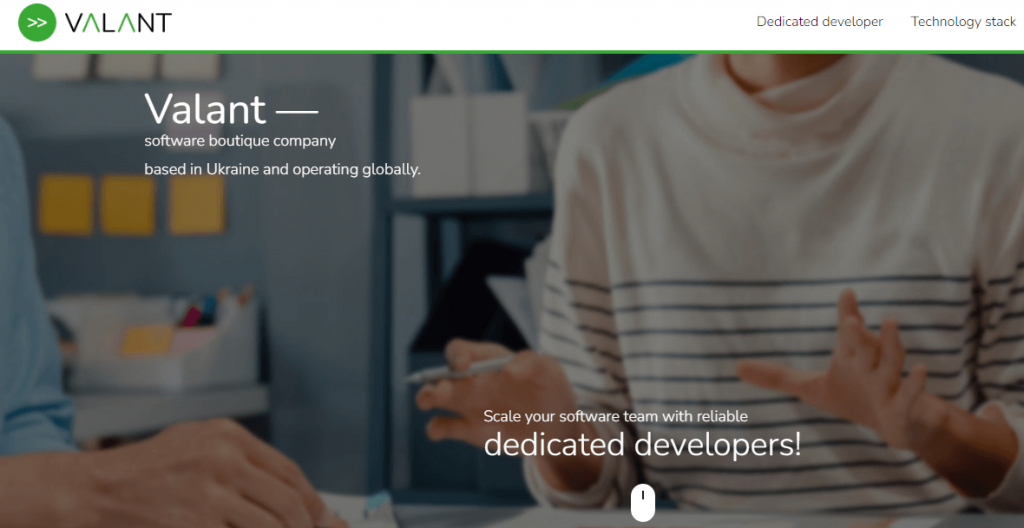 Having its headquarters in Kharkiv, Valant has been in the market for 15 years and boasts 500+ completed projects. It helps companies extend their teams with top experts using advanced technologies. These professionals work with cloud platforms, databases, and CMS systems and embrace front and backend development. Valant offers one week of the risk-free trial period and flexible engagement models. They help you find the balance between a big and effective team and a small and flexible one.
13. EXB Soft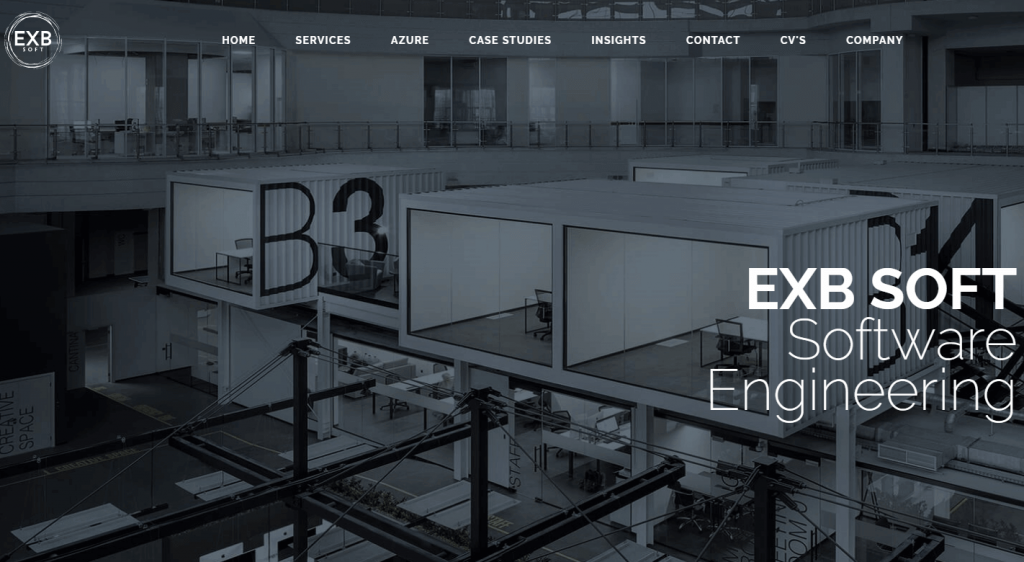 This Kharkiv-based custom software development company specializes in .NET and team augmentation. If your Fintech startup or analytical platform needs programmers, EXB Soft will provide you with mid-level and senior developers. These experts will deliver high-quality and secure code that will comply with the company's regulations and best practices. Since its incorporation in 2016, EXB Soft has gained clients from Canada, the USA, Australia, and Europe.
14. Synapse Team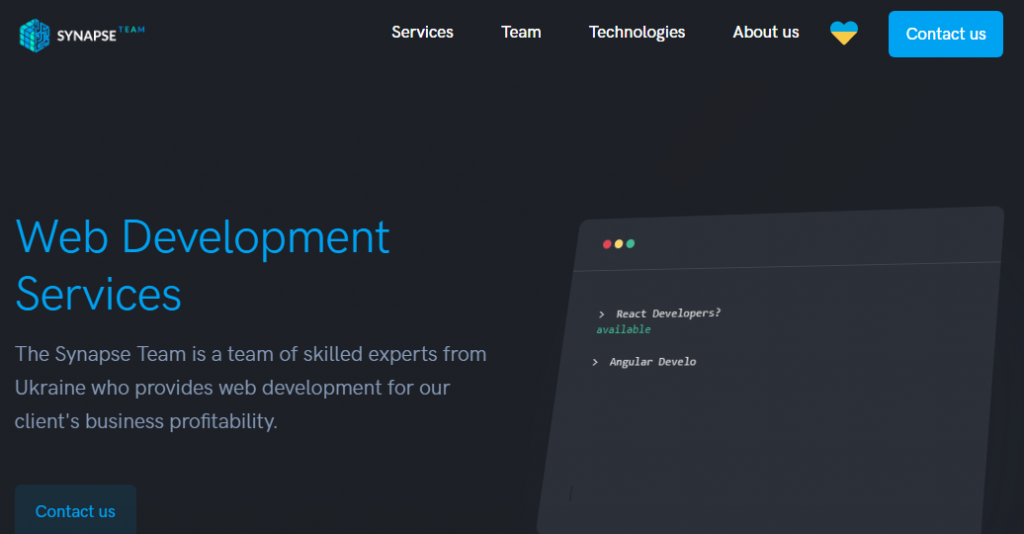 The company was opened in 2018 in Zaporizhzhya. It specializes in web development, IT outstaffing, and outsourcing. So, it helps companies scale teams and implement complex projects using JavaScript, Angular, PHP, React, and Vue.js. Synapse Team has 20+ developers who have completed 35 projects for the 3+ years on the market. The company's dedicated teams are highly skilled, flexible, and reliable, which allows for maintaining the high quality of the end product.
15. DevLoop
DevLoop was incorporated in 2017 in Khmelnytskyi. It's a result-oriented company using modern PMI, TDD, and Scrum/Agile methodologies. All DevLoop's developers boast 5+ years of experience, applying their skills to various projects. These include the creation of calendar APIs, developing learning platforms, booking systems, health & fitness apps, games functionality, and solutions for government. DevLoop assesses each project to fit the customer's budget, meet deadlines, and mitigate possible risks.
Need a team of SQL developers for your project? Call us today and hire them soon!